5 most hijacked cars in South Africa
The need for convenience has prompted a large percentage of South African citizens and residents to acquire a car. Unfortunately, criminals have taken advantage of this need and have intensified their vehicle hijacking activities. The hijackers often pursue car owners in public spaces, such as shopping malls, from where they rob them off their personal items as well as their vehicles. While every driver is at risk of vehicle hijacking, the top 5 most hijacked cars in South Africa have been identified, and the owners of these models should exercise more caution while using them.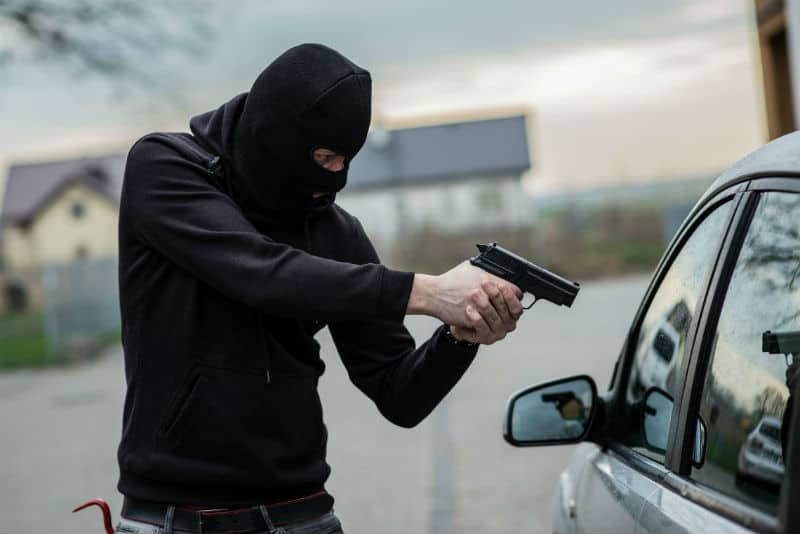 Statistics from the police force in the country show that 16,325 vehicle hijackings were reported between April and March 2019. It is astonishing to note that at least one motorist gets hijacked every 32 minutes in the country. The 5 most hijacked cars in South Africa are selected based on their demand in the market and the prospect of valuable items belonging to the owners of luxury automobile brands. Many citizens and residents own the most stolen cars in South Africa because they offer utility and comfort at an affordable cost. Criminals, therefore, find it easy to resell them or to dismantle them for the resale of their parts.
Which cars get hijacked the most in South Africa?
The following cars are most subject to hijacking;
Volkswagen Polo
For years now, this compact automobile has remained a best seller in the South African market. It is one of the top stolen cars in South Africa due to its high demand. There is a ready market for the spare parts, and the model can be reused for other criminal activities. What colour car is most likely to get stolen? Interestingly, the green coloured Polo is more likely to be hijacked. Since this model is the most commonly targeted, the owners and drivers ought to exercise caution by parking only in secure places that are well lit and with security guards on the watch. Driving will all the doors locked and all windows rolled up is also recommended.
READ ALSO: Somizi's G-Wagon was stolen in a hijacking incident in Ridgeway Johannesburg
2. Toyota Hilux and other Toyota Models
It is indisputable that Toyota is one of the biggest sellers in the African market. The Hilux is not only bold but also sporty and with impressive specifications. For this reason, it has been bought by many locals. Unfortunately, it is not among the low-risk cars in South Africa as many units have either been hijacked or stolen. Similarly, the Toyota Fortuner has been targeted. Both these models have a sense of class and style and are the envy of many. Criminals usually hijack and steal these vehicles to filter them into the same market or to resell them to the neighbouring nations. Other Toyota models that are more susceptible to hijacking are the Etios, Auris and Corolla.
3. Ford Ranger
Criminals have not spared this sturdy car that offers both utility and luxury. The model is associated with class, so the criminals are out to steal the possessions of their owners. Hijackers can also resell the automobile without strain. Any Ford Ranger driver should never store their valuable belongings inside this model.
4. BMW X5
One would expect this luxury automobile to be among the least hijacked cars in South Africa. Unfortunately, this is not the reality. Criminals are after these luxury units for resale both locally and in the broader African market. Since their owners can afford a few other luxuries, any valuable items that may be inside the vehicle are much sought after.
5. Chevrolet Spark
The Spark is a versatile model that was notably made by Chevrolet for use in the city environment. This subcompact is economical in fuel utilisation and adapted for cruising the streets. Many city dwellers in South Africa own it. Its high demand in the urban centres has made it every criminal's target since the parts are very marketable. The models are also stolen for resale at a lower price.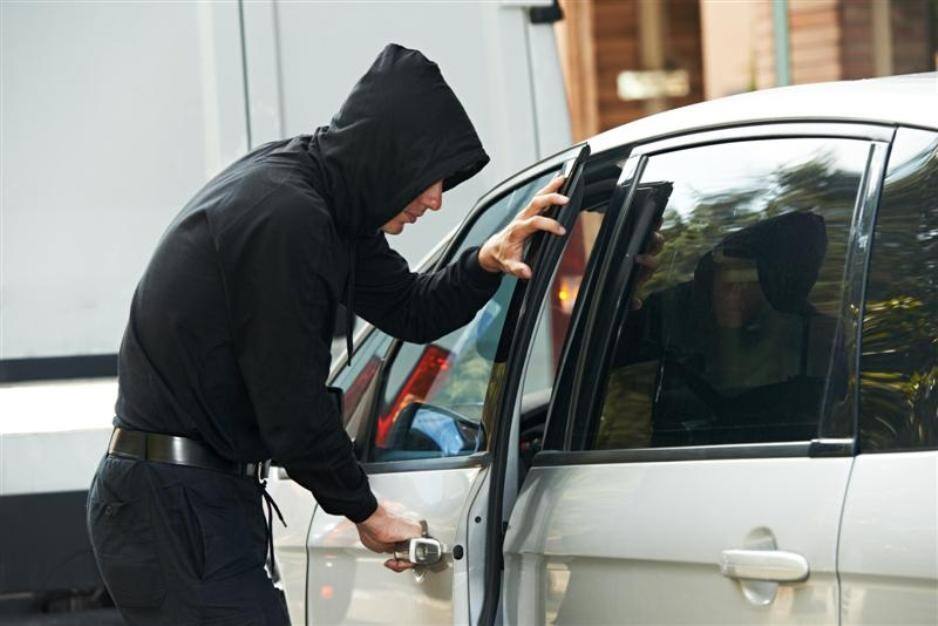 How to avoid being carjacked in South Africa
All vehicle owners should know that carjacking victims are carefully vetted before the crime happens. It is thus necessary to minimise susceptibility by;
Avoiding strict routines when driving. Whenever possible, drivers should avoid travelling alone.
Drivers should always survey the external surroundings and the inside of their cars before unlocking them.
Drivers should know all the police stations within their locality and avoid areas where high crime rates have been recorded.
Drivers should leave an adequate room when parking behind other cars to allow them to make an emergency exit if needed.
Drivers should avoid travelling very late at night or very early in the morning because carjacking criminals are more likely to attack then.
What is the least hijacked car in South Africa?
Another feasible way of avoiding carjacking is exploring and selecting from among vehicles that are the least likely to be abducted in South Africa. Examples of models that are unlikely to be stolen or hijacked include the Peugeot 308, Subaru Outback, Volvo V40, Citroen C4 Picasso, Honda Civic, Alfa Romeo Giulietta. and Mitsubishi Outlander. The critical step to take before buying an automobile is extensive research before making a decision on the car model to purchase.
Being carjacked is a nightmare experience for any driver. In South Africa, criminals have been hijacking vehicles at an alarming rate. What cars are mostly stolen? This is a question every car owner asks themselves. The 5 most hijacked cars in South Africa cars include the Volkswagen Polo, Toyota Hilux, Ford Ranger, BMW X5, and Chevrolet Spark. Nonetheless, all vehicle models are at risk of being stolen or hit by criminals. While the government should work towards mitigating these crimes, all drivers must always be cautious while driving.
READ ALSO:
5 best electric cars South Africa 2019
Top 10 worst selling cars in SA revealed
Source: Briefly News