How to Join African National Congress: ANC Membership Form guide
The African National Congress (ANC) is one of the most influential and supported parties in this nation. Presently, the party has opened the room for supporters to join in via a simplified and affordable process. The ANC membership form outlines all the criteria that ought to be met before full membership is confirmed. Read on to know about the whole process in detail.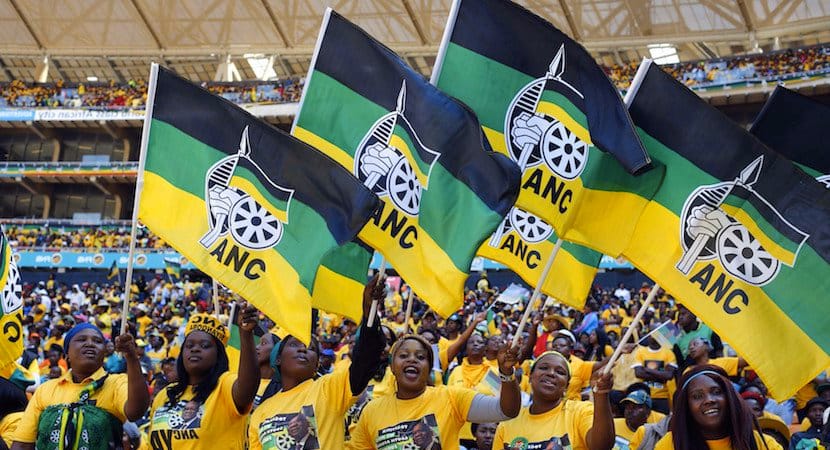 ANC has been the chief governing party since the termination of the apartheid era in South Africa. Why was ANC formed? The party was initiated on the 8th of January, 1912 to grant Africans the constitutional right to vote and to fight against the apartheid rule. The founding members, among them Nelson Mandela, fought tooth and nail to allow South Africans the freedoms that they enjoy today. Some died brutally while others were tortured. Joining this party by filling the ANC membership form is a sign of honour, respect, and the propagation of the dreams of these famous characters in the country's history.
What is the ideology of ANC?
The philosophy of ANC is that it is the revolution of nationwide democracy in South Africa. It seeks to level out all the social and fiscal variances that were deeply rooted in the colonial and apartheid eras. This is achieved through empowering all the citizens and residents economically, socially, and politically. Today, the party is identified as a social democratic party.
How do I become a member of ANC?
The ANC party welcomes members from all corners of South Africa. All citizens of adult age, that are at least 18 years old, are allowed to be a part of this heroic movement. The party has openly put out a policy of zero tolerance for discrimination. Members and potential members are never judged by their color, race, or sex. They must, however, be mentally and socially willing and able to adhere to the party's constitution and regulations. The openness and the clear vision of the party allow spouses and children of South African citizens as well as approved residents to serve as party members as long as they assert their understanding and support of South Africans.
Joining the ANC party is done in either of these two ways:
An interested member contacts the secretary of the closest ANC branch. Identifying this branch is made easier by inquiring the Regional Office. The branch officials provide a hustle free membership when asked to assist with the process.
NB: The bank officials use a Bulk Deposit Form to deposit the annual membership fees for more than one member.
Alternatively, one can download the membership application document that is available online. It should be filled and sent via fax or post to the officer in charge of memberships in one's province.
The aspiring member should deposit an annual membership fee of R20 to the ANC Membership Fund account before sending the application. Donations to the party are also welcome, and the membership is renewed annually.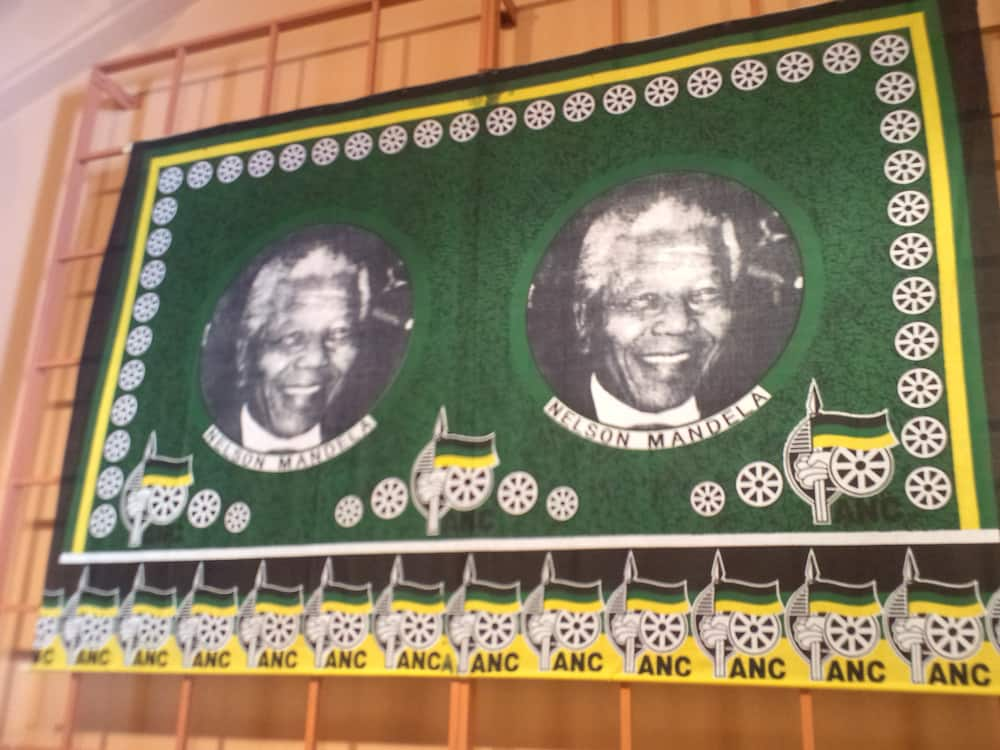 When sending the application to your nearest branch, you must specify the kind of membership that you desire. This can either be;
Active membership- you are required to participate fully in the assemblies and tasks of the party
Inactive membership- Owing to particular situations, you will not be a part of the assemblies and meetings of the party
After filling out the membership form, here is what to expect and do:
Once the application is received, one gets notified of their status as provisional members. This notice comes along with more details about the party, especially regarding your branch.
All applications are deliberated upon by the executive members of the branch and region as well as any other approved officials.
If no oppositions are made, a provisional member gains the status of full membership within 8 weeks.
A fully-fledged member gets a membership card.
If you are yet to read and internalize the ANC constitution, it is prudent to do so and to keep a copy for reference. All members, regardless of their status, should read through the rules, especially Rules 4 and 5 in this constitution.
Freedoms and Responsibilities of ANC Members
Once you become a member of ANC, you have the right to:
Contribute actively in discussions, development, and enactment of ANC policies.
Get access regarding the operations and activities of the party.
Provide helpful criticism of other members, officials, or actions of ANC.
Take part in voting or elections within the party.
Develop proposals using the correct channels in the branch or regional offices
The obligations of each member are to:
Fit in and remain active in the activities of their branch.
Take the initiative to comprehend and contribute towards the goals, policies, and programmes of the party.
Take the effort to understand the social, political, and economic challenges faced by South Africans.
Demystify unwarranted propaganda regarding the party.
Advocate against any bias or discrimination against any South African citizen or resident.
Be honest and loyal to ANC.
Notify the suitable officials of any movement that may cause a change in one's branch.
Be a registered voter in the country.
Avoid publishing, verbally spreading, or distributing any media that may be scandalous to the party's image.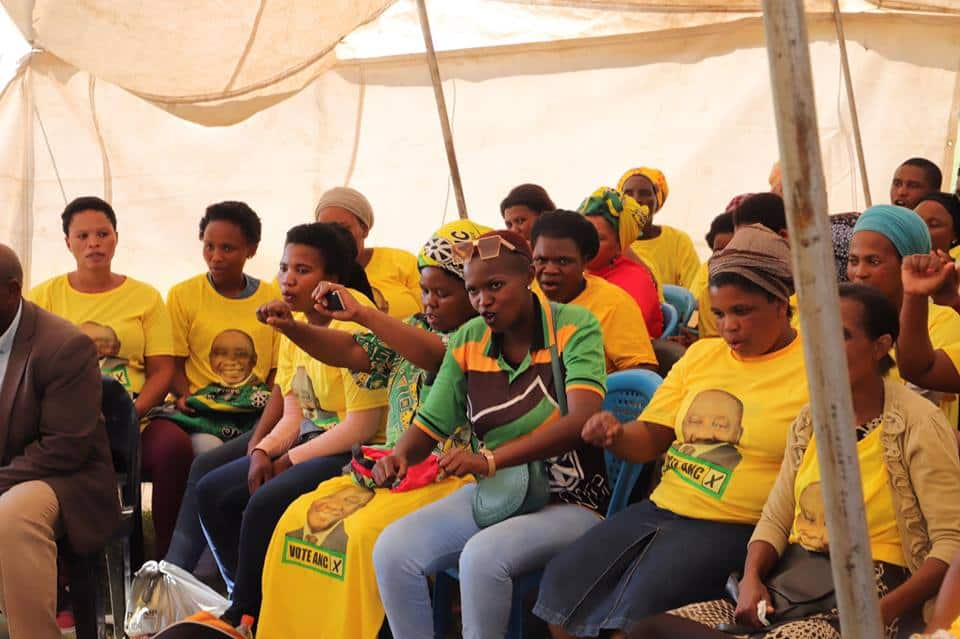 Who are ANC NEC members?
There are different categories of membership in ANC. These include but are not limited to NEC, PEC, BEC, REC, Womens' League, and Youth League. The National Executive Committee category is the most widely known. During the recently held 54th National Elective Conference, new 80 NEC members were unveiled. These are:
1. Nkenke Kekana
2. Malusi Gigaba
3. David Masondo
4. Regina Mohaule
5. Tina Joemat-Pettersson
6. Zweli Mkhize
7. Phumulo Masualle
8. Zizi Kodwa
9. Ronald Lamola
10. Nkosazana Dlamini-Zuma
11. Obed Bapela
12. Tito Mboweni
13. Lindiwe Sisulu
14. Bheki Cele
15. Fikile Mbalula
16. Thoko Didiza
17. Sdumo Dlamini
18. Pule Mabe
19. Sifiso Buthelezi
20. Mduduzi Manana
21. Aaron Motsoaledi
22. Thandi Modise
23. Tony Yengeni
24. Joel Netshitenzhe
25. Dakota Lekgoete
26. Nosiviwe Mapisa-Nqakula
27. Noxolo Kiviet
28. Ngoako Ramatlhodi
29. Mathole Motshekga
30. Sibongile Besani
31. Dikeledi Magadzi
32. Thabang Makwetla
33. Bongani Bongo
34. Enoch Godongwana
35. Nomvula Mokonyane
36. Baleka Mbete
37. Derek Hanekom
38. Mondli Gungubele
39. Jeff Radebe
40. Edna Molewa
41. Collen Maine
42. Nathi Mthethwa
43. Maite Nkoana-Mashabane
44. Angie Motshekga
45. David Mahlobo
46. Ruth Bhengu
47. Mosebenzi Zwane
48. Pinky Kekana
49. Nocawe Mafu
50. Joe Maswanganyi
51. Thokozile Xasa
52. Dipuo Letsatsi-Duba
53. Lindiwe Zulu
54. Violet Siwela
55. Bathabile Dlamini
56. Senzo Mchunu
57. Pravin Gordhan
58. Naledi Pandor
59. Alvin Botes
60. Zingiswa Losi
61. Jackson Mthembu
62. Nomaindia Mfeketo
63. Hlengiwe Mkhize
64. Pemmy Majodina
65. Faith Muthambi
66. Rejoice Mabudafhasi
67. Candith Mashego
68. Cindy Tshikunga
69. Gwen Ramokgopa
70. Sylvia Lucas
71. Siyabonga Cwele
72. Barbara Creecy
73. Mildred Oliphant
74. Mmamoloko "Nkhensani" Kubayi
75. Tandi Mahambehlala
76. Nokuzola Capa
77. Susan Shabangu
78. Pinky Moloi
79. Beauty Dlulane
80. Pamela Tshwete
Joining the ANC party has been made extremely easy for all South Africans who are at least 18 years of age. It entails filling the ANC membership form appropriately, depositing the membership fee, and sending it to the nearest branch. Officials are readily available to assist with this process. Being part of this party is the best way to revolutionize South Africa by promoting equality among all people. If you have been thinking or dreaming of becoming a member, this is the time to do so!
READ ALSO:
South Africa's government is already planning to reduce cabinet
The upcoming elections has Lerato K asking some burning questions
Source: Briefly News