If you enjoyed the episodes of the previous months of your favourite Isibaya Teasers, then you can be sure that all of those are nothing compared to what you should wait for in this month's edition of your TV drama series. Now in its seventh season, there are more exciting scenes that are being added. And so, for you to catch a glimpse of it all, this article gives you some highlights of each of the episodes for April.

As you would have probably known, Isibaya Teasers TVSA is one of the classic and interesting soap operas that are produced in South Africa. Since its official airing on Monday, 18th of March, 2013, the soapie has kept gaining grounds with lots of viewers within and outside the country. With all the suspense among other things that trailed the last month's episodes, this month's promises to be more entertaining than what you got before. Anyway, what less could you have expected from your Isibaya soapie Teasers?
Isibaya Teasers April
Below are the tips of the iceberg of Isibaya Teasers this month. These are just to prepare your mind while the episode for each day unravels.
Episode 16 - Monday, 1st of April, 2019
Mpiyakhe makes a revelation about Jabu that startles and rocks the family as Jabu promises to ensure that things get working again with Iris. Then, Samson becomes more energetic and active again compared to before, all made possible through his son.
READ ALSO: Isibaya Teasers March 2019
Episode 17 - Tuesday, 2nd of April, 2019
Jabu unbelievably confronts his father and aunt while Fezile ends up in the dog's house because he tried defending Mpiyakhe's actions to Cebisile. Also, there is a great heat between Fezile and Jabu which leads to an exchange of some hard-to-believe truths.
Episode 18 - Wednesday, 3rd of April, 2019
In the episode of Isibaya Teasers today, you will find out that another plan has been made to deal with Mbomvu totally while Mkabayi's impossible request also receives its dealing from Pam and S'Khaleni. Then, Saddam discovers another opportunity through which he could exact his revenge.
Isibaya Teasers - Thursday, 4th of April, 2019
Saddam finds a piece of evidence that he has been looking for and channels it accordingly. Also, a piece of evidence that proves a massive betrayal is handed over to Mkabayi and Mpiyakhe while Qondi makes a very costly sacrifice, and Iris with Mkabayi compete against each other.
Episode 20 - Friday 5 April 2019
Because of the valley, they approach Dabula with an impossible request as Sibongile comes through for S'Khaleni. Lillian looks so worried because of Saddam's plan collateral damage as Ntwenhle appears so shocked because of the demand of Dabula.
Episode 21 - Monday, 8th of April, 2019
Mpiyakhe feels enraged due to the retaliation from Iris while Mandla unintentionally hurts Ntwenhle. Also, Phumelele receives an urgent call concerning Thokozani, and even though Jabu and Iris record a victory, they know that the battle has not ended yet.
Episode 22 - Tuesday, 9th of April, 2019
Jabu tries to reduce the intensity of the issues with his father through Shadrack's assistance, but things did not go according to the plan as Sibongile finds out the primary motive behind Phumelele's presence in Joburg.
Isibaya Teasers - Wednesday, 10th of April, 2019
The wind of Qondi and Duma's plan blows to Mbomvu and then, he in turn devices a way through which he would handle the threat rising against his reign perpetually. Sibongile makes an effort to assist Phumelele in dealing with the Thokozani issue, but things ended up going the other way. Cebisile and Fezile eventually disagree due to his loyalty.
Episode 24 - Thursday, 11th of April, 2019
With the intensity of the tension raging between Sibongile and Phumelele, Kaone is held in the centre of it all. In trying to overcome a new threat, Mbomvu arranges with a former enemy.
READ ALSO: Rhythm City Teasers April 2019
Episode 25 - Friday, 12th of April, 2019
Mpiyakhe gets an ultimatum from Jabu as Ngwebedla ensures his safety from the impending danger and Ntwenhle makes a decision without thinking it through. Then, Thokozani is bitterly disappointed because of Phumelele's punishment.
Episode 26 - Monday, 15th of April, 2019
Sibongile devises a way to make sure that Mpiyakhe and Jabu reach a compromise that each of them can cope with now that they are on the brink of war.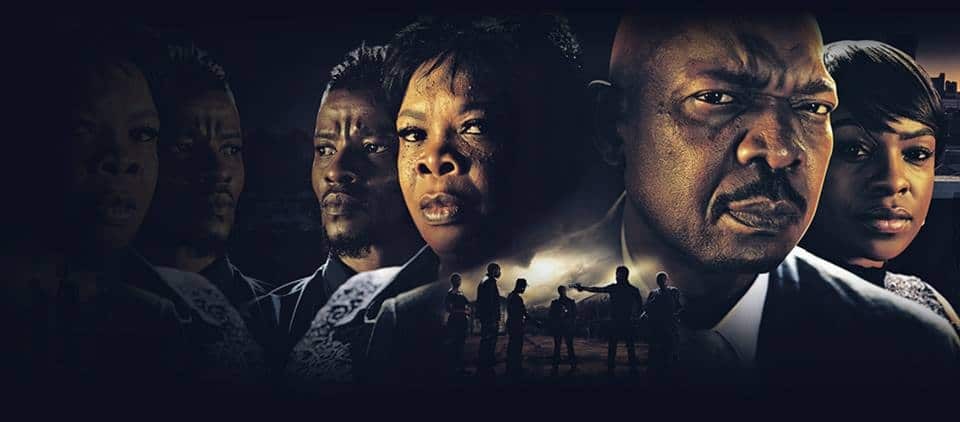 Isibaya Teasers - Tuesday, 16th of April, 2019
Melusi, without knowing, leaks information to the enemy while his family is held up in significant conflict. Jabu gets a surprising offer from Iris that leads to an abrupt conclusion while Judas and Qaphela end up conflicting with each other because of an issue.
Episode 28 - Wednesday, 17th of April, 2019
The only option before Iris and Jabu is to admit the facts surrounding their past and present so that they could determine how the future would look like. Judas gets a challenge from someone he never expects at all after confronting Qaphela based on his behaviour.
Episode 29 - Thursday, 18th of April, 2019
Saddam confronts one of those who brought about the death of his child and offers them a terrifying choice. Qaphela takes over to defend the honour of Zanele after he got upset with his father while a strange day appears as almost perfect for Ntwenhle due to the arrival of two unexpected visitors.
Episode 30 - Friday, 19th of April, 2019
The revenge plan of Saddam delivers a result that shocks the family of the Zungus to the heart just about the time that they come together for a tense Easter weekend. The brawl of Qaphela reflects poorly on Operation Khuculula
Episode 31 - Monday, 22nd of April, 2019
What happened to the family shock them, but they shift the blame on Jabu as Mkabayi is left with no other option except to leave for JHB where he would be able to manage the new casualty. However, due to the crisis that took place in the household of Zungu, the wives have come to unite.
Isibaya Teasers - Tuesday, 23rd of April, 2019
After Mkabayi sends Fezile again to KZN to make all effort and stay in charge of the crisis, he realises that the odds are held up in their disfavour. Jabu is confronted by Thandeka due to what he did which brought about their father's troubles, and S'bu's father gives him wise counsel.
Episode 33 - Wednesday, 24th of April, 2019
As Fezile makes an attempt to handle the situation, he almost ends up in trouble while a surprise visitor with an unanticipated offer comes in to Thandeka. Then, the family of Ngwenya is left to endure the hostility that is raging between father and son, and Melusi runs out of calmness with Mkabayi.
Episode 34 - Thursday, 25th of April, 2019
With the critical moment that Mpiyakhe faces, his family as well discovers the need also to get prepared. S'bu surprisingly gets a backup from Mpiyakhe as he proves his innocence before Thandeka, and Qaphela and Zanele's damning conversation leaks to Judas. Sibongile and Phumelele are at odds again.
Episode 35 - Friday, 26th of April, 2019
Mkabayi acts aggressively and ruthlessly with Cebisile when she knows that her help is needed for the problem to get solved while Judas saddles the responsibility to eliminate a problem in his family. S'bu and Thandeka are anticipating the gathering storm that their family would face.
Isibaya Teasers - Monday, 29th of April, 2019
With the way that Mkabayi is doing things, the wives are increasingly unhappy while Cebisile is furiously angry because of the impossible position that she finds herself in and Qaphela looks devastated.
Episode 37 - Tuesday, 30th of April, 2019
In this final episode for the month, even as Mpiyakhe is trying to intervene with Mkabayi, a part of her believes that what she is doing is important. Fezile blames Cebisile's plight on himself while Jerry struggles with how to bury the truth.
As you would have noticed so far, the Isibaya Teasers April episodes as yet again too loaded for you to miss. But then, since it does not look as if the soap opera is winding up soon, what do you think would happen in Isibaya Teasers May? Watch out as we bring you the highlights on this website.
READ ALSO: