Are you looking forward to what trend the Queen Teasers for the month of April would take? Or are you concerned with what would happen to some of your favourite actors in this month drama series? Then, we are proud to present you with the highlights of the Queen latest teasers episodes. Just read on this article to get the full gist for yourself.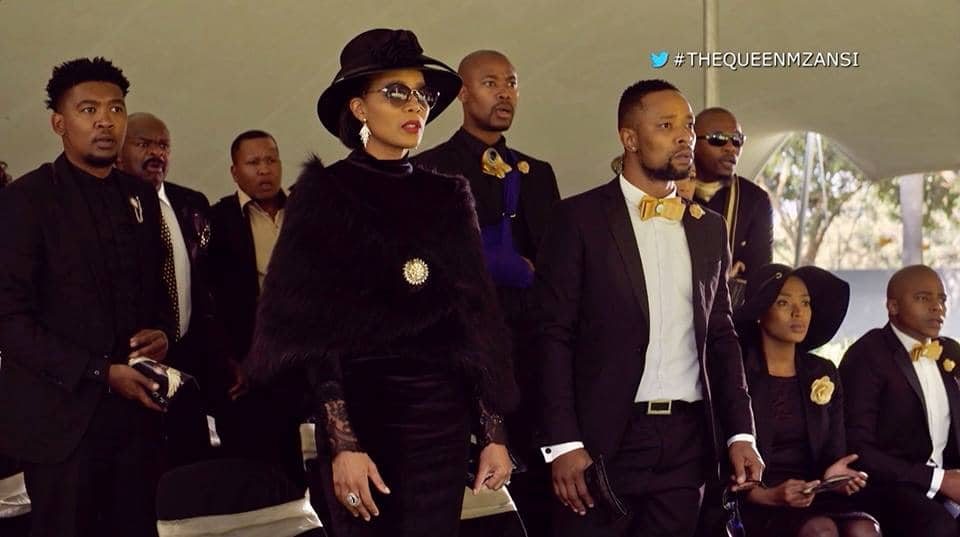 As you must have already known, the Queen daily teasers is aired on Mzansi Magic at 21:00 from Mondays to Fridays. And based on how the last month's ended, you will recall how Mmabatho got into a feud with Shaka which made him do the unimaginable. Do you also remember how Vuyiswa arrested Shaka because of Madimetja's assault? Those scenes are nothing to be compared with what you will enjoy this month.
The Queen TVSA Teasers
Below is a break-down of the Queen episode teasers for each of the days in this month. With these clues, you can begin to imagine what to expect and figure out how you will not miss any of the teasers.
Episode 176 - Monday, 1st of April, 2019
Title: A Chapter Closes
Jerry combats with how to save the beacon of hope before Tembisa as Mmabatho and Shaka are held down at a crossroad with no idea of where to turn next.
READ ALSO: The Queen Teasers March 2019
Episode 177 - Tuesday, 2nd of April, 2019
Title: Stitch by Stitch
Shaka is relentlessly making an effort to win Mmabatho again.
Episode 178 - Wednesday, 3rd of April, 2019
Title: Rethinking
Shaka devices on how to make Madimetja work against Mmabatho.
Episode 179 - Thursday, 4th of April, 2019
Title: Lots of Dirty Money
Shaka lands a victory and celebrates while Gracious vigorously tries to get Patronella back into a normal condition, and Jerry and Harriet have a confrontation with each other.
Episode 180 - Friday, 5th of April, 2019
Title: Oh Baby!
Jerry makes up his mind to ensure that the talent show takes place while there is danger looming around Mmabatho's life.
Episode 181 - Monday, 8th of April, 2019
Title: The Epic Failure
The performance of Brutus blows up epically while there is some unpalatable news that Mmabatho has for Madimetja.
READ ALSO: Social media users call out DJ Sbu for posting 'nyaope' warning
Episode 182 - Tuesday, 9th of April, 2019
Title: Love Me Again, Please
Patronella becomes devastated after finding out who emerges as the winner and Jerry struggles to get himself into shape before Harriet.
Episode 183 - Wednesday, 10th of April, 2019
Title: Koko, Is That You?
The truth eventually leaks up to Gracious as Kea hears a voice which she had not heard in a long time.
Episode 184 - Thursday, 11th of April, 2019
Title: Ghosts from Mahikeng
The hatred which Harriet has for her parents cannot be denied, and unfortunately, the kindness of Schumacher lands him in a major disaster.
Episode 185 - Friday, 12th of April, 2019
Title: Skeletons Creep Out
What Harriet's parents fear the most eventually find expression as Gracious publicly makes a mess of Schumacher's ego. Then, Kea and Kagiso disappoint their mother by going against her wishes.
Episode 186 - Monday, 15th of April, 2019
Title: Stay With Me
The Khozas are in a difficult situation to choose either the matriarch or their visitors while Schumacher goes a bit extreme to have his ego protected.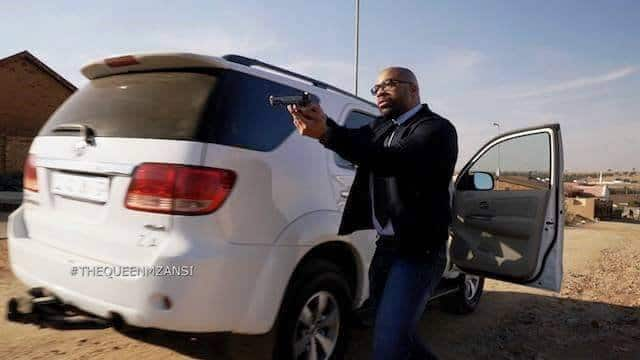 Episode 187 - Tuesday, 16th of April, 2019
Title: When The Family Feuds
Kedibone confronts Harriet on events that had taken place in the past as Kea and Kagiso come up with a secret plan on how they would bring the family together again. Then, Schumacher does what bewilders Khozas.
Episode 188 - Wednesday, 17th of April, 2019
Title: The Banishing!
Harriet finds a way to let go of her visitors while Gracious seems to be unhappy because of the new venture which Schumacher discussed with her. Also, Brutus learns about Harriet's untold secret.
Episode 189 - Thursday, 18th of April, 2019
Title: My Mother The Devil!
Harriet ensures that her mother faces her fears and Schumacher does what ends up bringing him an embarrassment.
Episode 190 - Friday, 19th of April, 2019
Title: Bait and Switch
Gracious does everything within her power to change Schumacher's life and what Harriet's mother did surprises her as she never expected that the mother could turn against her. Also, Kea announces her departure.
Episode 191 - Monday, 22nd of April, 2019
Title: Family is Binding
Brutus talks to Kedibone's face concerning what she heard from Harriet. Schumacher celebrates his first day as a businessman.
Episode 192 - Tuesday, 23rd of April, 2019
Title: Reliving Trauma
While Brutus is confused about what exactly to believe, Harriet stands firm on what she wants to happen to Tiro and Schumacher concludes without many considerations. Then, Harriet suddenly becomes very angry because of what she sees.
Episode 193 - Wednesday, 24th of April, 2019
Title: The Not-So-Blind Eye
Brutus suddenly talks without thinking, and Schumacher is shattered. Harriet confronts Kedibone eventually.
Episode 194 - Thursday, 25th of April, 2019
Title: Forgiveness
Whether Harriet will ever forgive Tiro at all or not is an issue worth finding out today. But then, Schumacher tries to get comfort from another channel.
READ ALSO: Comic Con South Africa 2019: Guests, dates and tickets prices
Episode 195 - Friday, 26th of April, 2019
Title: Is My Love Enough?
Prince kisses someone but does not make it open. Harriet shocks her family in a big way while Gracious interrogates Schumacher with the question of a lifetime.
Episode 196 - Monday, 29th of April, 2019
Title: Bitter Fruit
Schumacher plans to revenge back on Gracious because of how he was humiliated. Then, Gracious convinces Harriet to let her kids know about Tiro while Kea makes a threat to move out of the Khozas.
Episode 197 - Tuesday, 30th of April, 2019
Title: Dancing Around The Truth
Harriet is becoming impatient with her uninvited guests as Gracious feels so foolish and embarrassed since her night did not go the way it was planned.
With what you have read so far, can you now see that you do not have any reasons to miss the edition of this month's Queen Teasers? Get prepared and join millions of other viewers as this South African soap opera entertains everyone. Besides, we encourage you to bookmark this website so that you can get the latest information about this soapie and other interesting TV drama series that you love to watch always.
READ ALSO: J. Cole net worth 2019