The tastiest milk tart recipe ever!
A ceremony in South Africa is not complete without dessert! Of the many sweet options that are available, a slice of milk tart is the ultimate dessert because it is creamy and rich. It awakens the taste buds and provides a deep satisfaction. It is also versatile because it can be served not only as a dessert but also at tea time. It offers a perfect blend of sugar and spice. You can also prepare this sweet course that features in all bake sales, supermarkets, and church bazaars at the comfort of your home by following this milk tart recipe.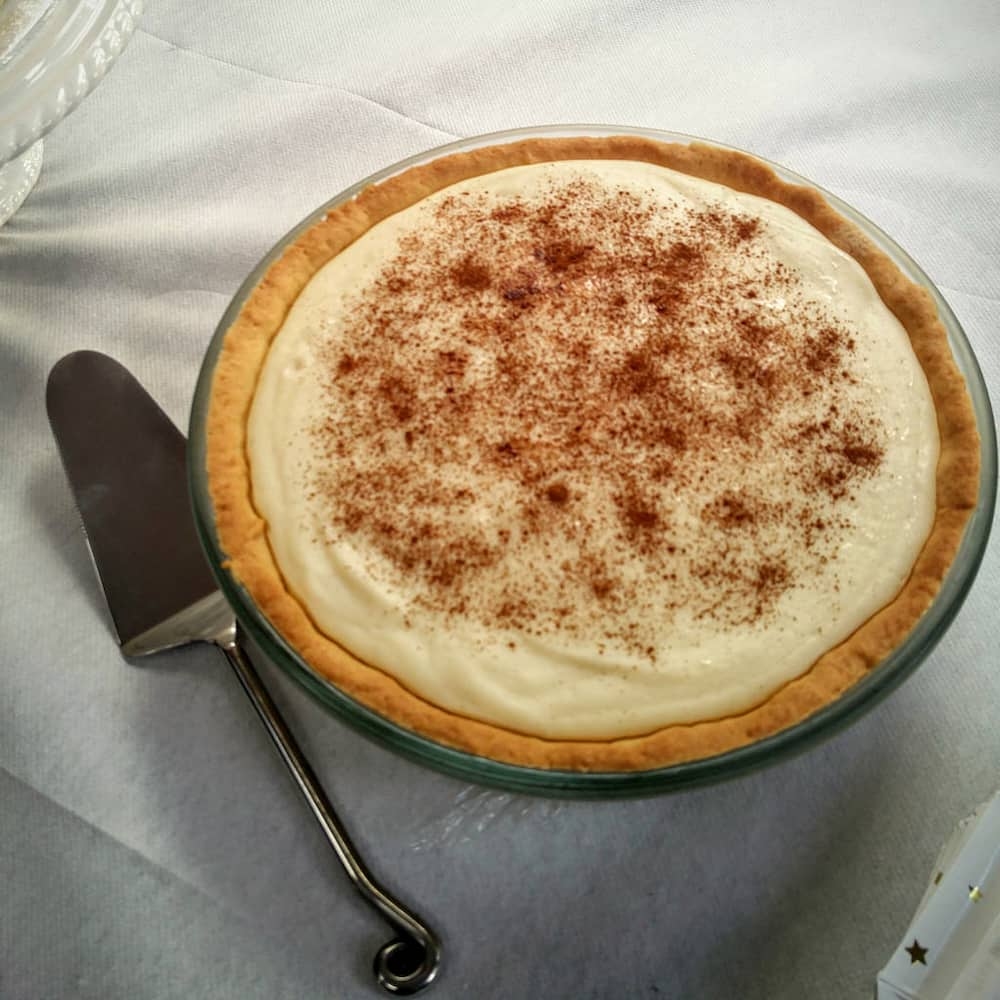 Why is it called a tart? A tart refers to any baked dish that comprises a pastry base, usually shortcrust pastry with a filling. After the sweet or savoury mixture is added, no top is used. A milk tart, also locally known as melktert, is filled with a sweet custard of milk and is dusted with cinnamon post-baking. Every South African can learn how to make milk tart by following a milk tart recipe.
What is the difference between a pie and a tart?
Tarts are distinct from pies even if they are closely related. Both are baked sweet courses that contain a crust and a filling. A tart has shallow sides and is usually unmolded before serving. It also has a firm and crumbly bottom-only crust. A pie, on the other hand, has sloped sides and is often served in the pan it was baked in. It has a crisp and flaky crust that could be the top only, the bottom only, or both top and bottom. Can you make a tart in a pie pan? Ideally, a special pan is required for tarts because they are unmolded before serving. A special tart pan contains a ring only that is placed on the oven's baking sheet for hassle-free unmolding. Lacking a tart pan is not a problem because any pie pan can be used to make a tart.
READ ALSO: 3 best cremora tart recipes worth your while
Easy milk tart recipe
Preparation time: 10 minutes
Baking time: 25 minutes
Total time: 35 minutes
Course: dessert
Servings: 7
Ingredients
Pastry crust
1 ½ cups all-purpose wheat-flour
1/3 cup confectioners' sugar
¼ teaspoon salt
9 tablespoons cold unsalted butter, cut into small cubes
1 egg yolk
Milk filling
2 ¼ cups whole milk
½ cup granulated sugar
2 large eggs
2 tablespoons butter
2 tablespoons all-purpose wheat-flour
2 tablespoons cornflour (cornstarch)
1 tablespoon pure vanilla extract
1 teaspoon ground cinnamon
Procedure
For the pastry crust
Adequately grease a 9-inch tart pan (or pie pan) using butter or spray. Set aside.
Heat the oven to 400 degrees F (205 °C) with the rack in the middle of the oven.
In a food processor, add the sugar, flour, and salt and pulsate a few times to mix them well.
Add in the cold, diced butter and pulsate to form a rough dough.
Add the yolk, a little at a time, and pulse till the dough forms.
Remove the dough and place it on a clean work surface. Gently knead to incorporate all dough without overworking it. When ready, it will be barely moist and will come together to form a ball.
Place the dough ball in the pie pan and working from the centre towards the sides, lightly press it down to spread it. Do this until all bottom and sides of the pan are covered.
Place a baking paper on the top of the pastry and fill with raw beans. Place inside the oven and blind-bake for 20-25 minutes. The weight of the seeds prevents the dough from rising. The crust should be dry and golden brown. Remove the beans and set aside.
NOTE: Use clean hands to make dough if you do not have a food processor.
The milk filling
Over medium heat, place a saucepan, and to it, add butter, ½ teaspoon cinnamon, and all the milk. Boil the mixture and then remove it from the heat.
In a separate bowl, whisk in the corn flour, wheat flour, sugar, vanilla extract, and eggs to form a smooth mixture.
Gently whisk this mixture into the hot mixture in the saucepan, making sure that no lump forms.
Place the saucepan back on the heat while continually stirring until the mixture begins to form bubbles.
Reduce the heat and cook for about 6 minutes.
Remove from heat and pour all the mixture into the baked crust. Sprinkle the remaining cinnamon on top. Chill until the tart is ready to serve.
Serve cold as a dessert after the main course.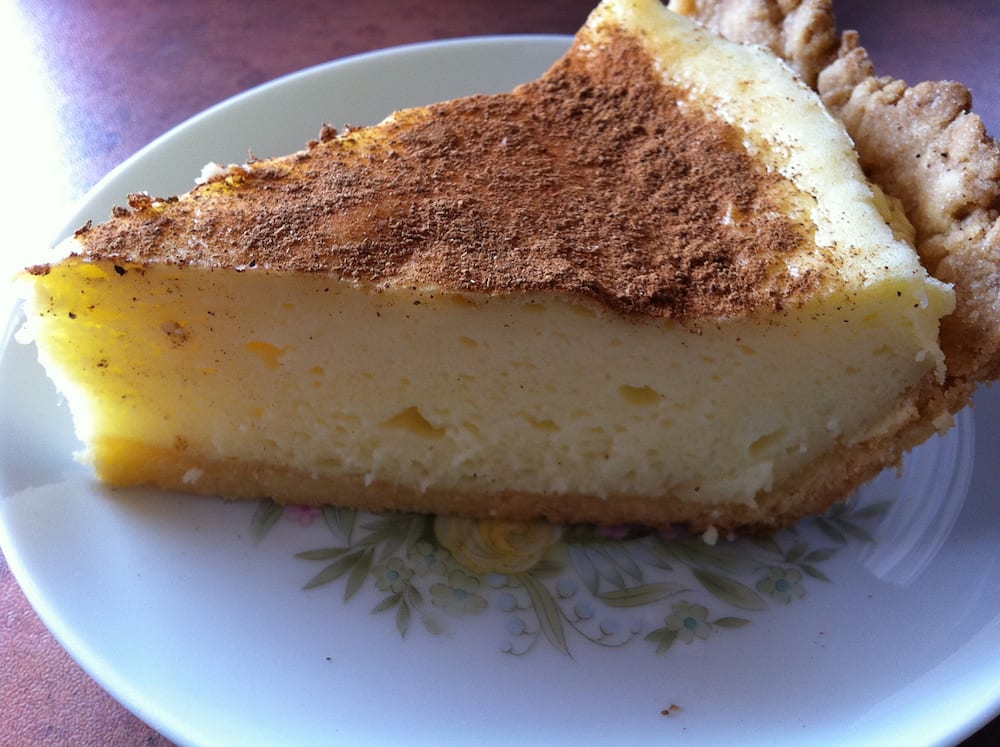 NOTE: The pie crust can be prepared ahead of time. To prevent rising, it is placed in the freezer for at least 30 minutes before baking. In this case, using beans is not necessary.
You can also vary the flavour by using ½ teaspoon of nutmeg and ½ teaspoon cinnamon.
You can also use ½ a tablespoon of almond extract and ½ a tablespoon of vanilla extract together.
Can I make a milk tart without an oven?
Not having an oven is no hindrance to making and enjoying your milk tart. You can make a condensed milk tart that requires minimal preparation and is equally tasty. Some people have reported that this crustless milk tart is sweeter and is their preferred option. All you need is to prepare it the night before the day of serving using this recipe.
Preparation time: 10 minutes
Total time: Overnight
Servings: 8
Ingredients
300g South African condensed milk biscuits
150g melted butter
700ml whole milk
1 tin condensed milk
2 tsp vanilla extract
2 large eggs, separated
50g cornflour (cornstarch)
50ml water
Pinch of salt
½ teaspoon ground cinnamon
Procedure
Crush the biscuits to form fine crumbs. Add the melted butter and then mix well.
In a tart or pie pan, press down the biscuit mixture in the bottom and then place it into the freezer to harden. Meanwhile, prepare the filling.
In a saucepan, add the milk, vanilla extract and condensed milk. Place on medium heat and bring to a boil while whisking the mixture to combine well. Once boiled, let it rest for 3 minutes.
Separate the eggs and whisk the whites till they form soft peaks in a separate bowl.
In another clean bowl, mix the yolks, water, salt and cornstarch. Add this mixture to the milk mixture while stirring to avoid lump formation. Place the pot on low heat while stirring until the mixture thickens.
Add the beaten egg whites to the milk mixture and whisk till well combined for about 2 minutes.
On the firm biscuit base, pour in this thick liquid mixture and then allow it to set in the refrigerator overnight.
Sprinkle the cinnamon on top then serve cold.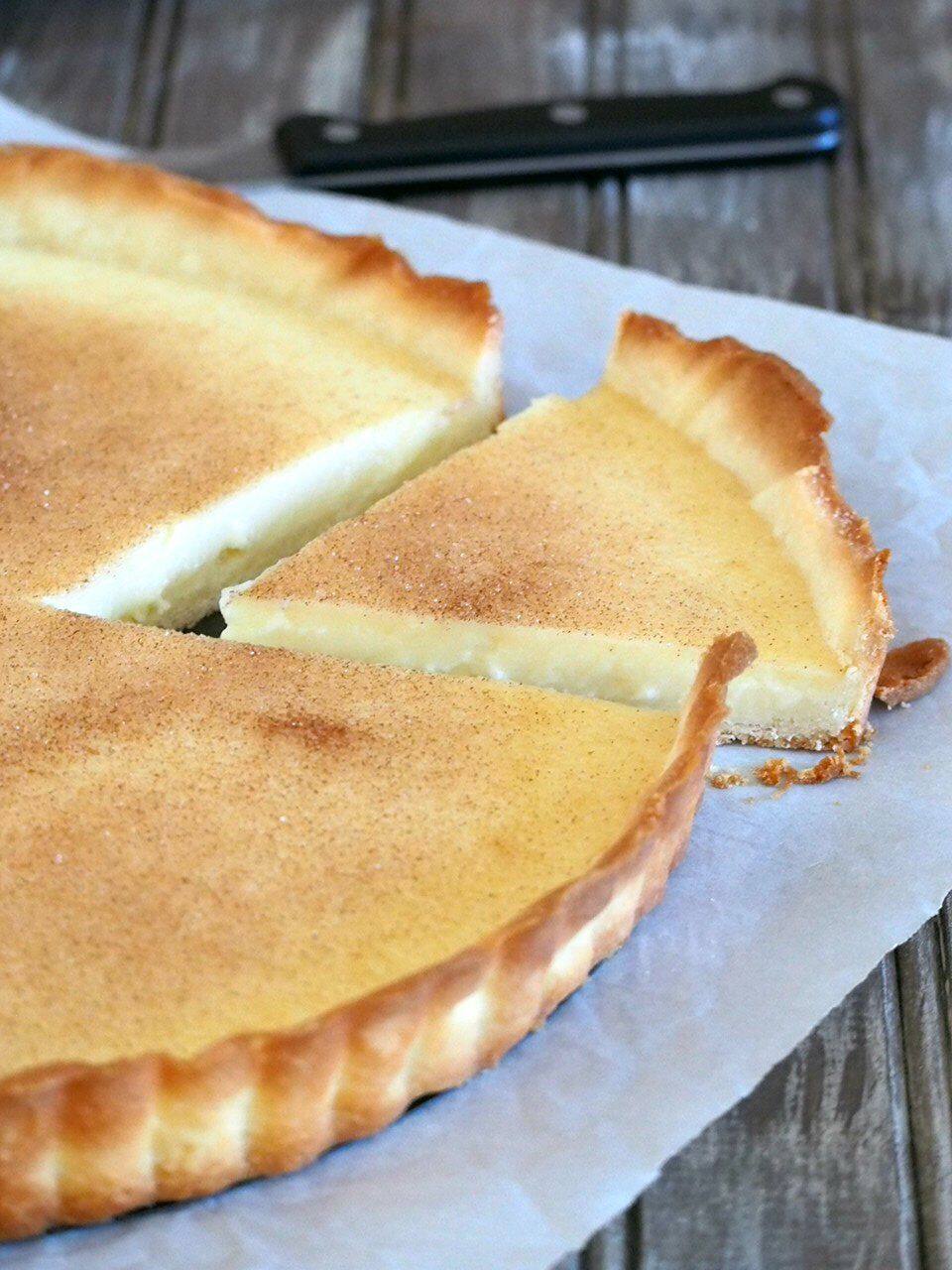 Those who enjoy baking can choose to make the above-condensed milk tart using homemade South African condensed milk biscuits that are baked using this recipe.
Preparation time: 25 minutes
Ingredients
225g unsalted butter
140g granulated sugar
1 egg
100g condensed milk
1 teaspoon golden syrup
½ teaspoon vanilla extract
3 cups flour
¾ teaspoon bicarbonate of soda (baking soda)
½ teaspoon cream of tartar
¼ teaspoon salt
Procedure
Grease the baking sheet and turn on the oven to 170 °C.
Beat the butter and sugar until soft.
Add the egg and mix well.
Add in the golden syrup, condensed milk, vanilla extract, and mix well.
Add in the sifted flour, baking soda, salt and cream of tartar and combine to form a dough.
Use a cookie press to form biscuits.
Bake for 10-15 minutes and allow to cool before use.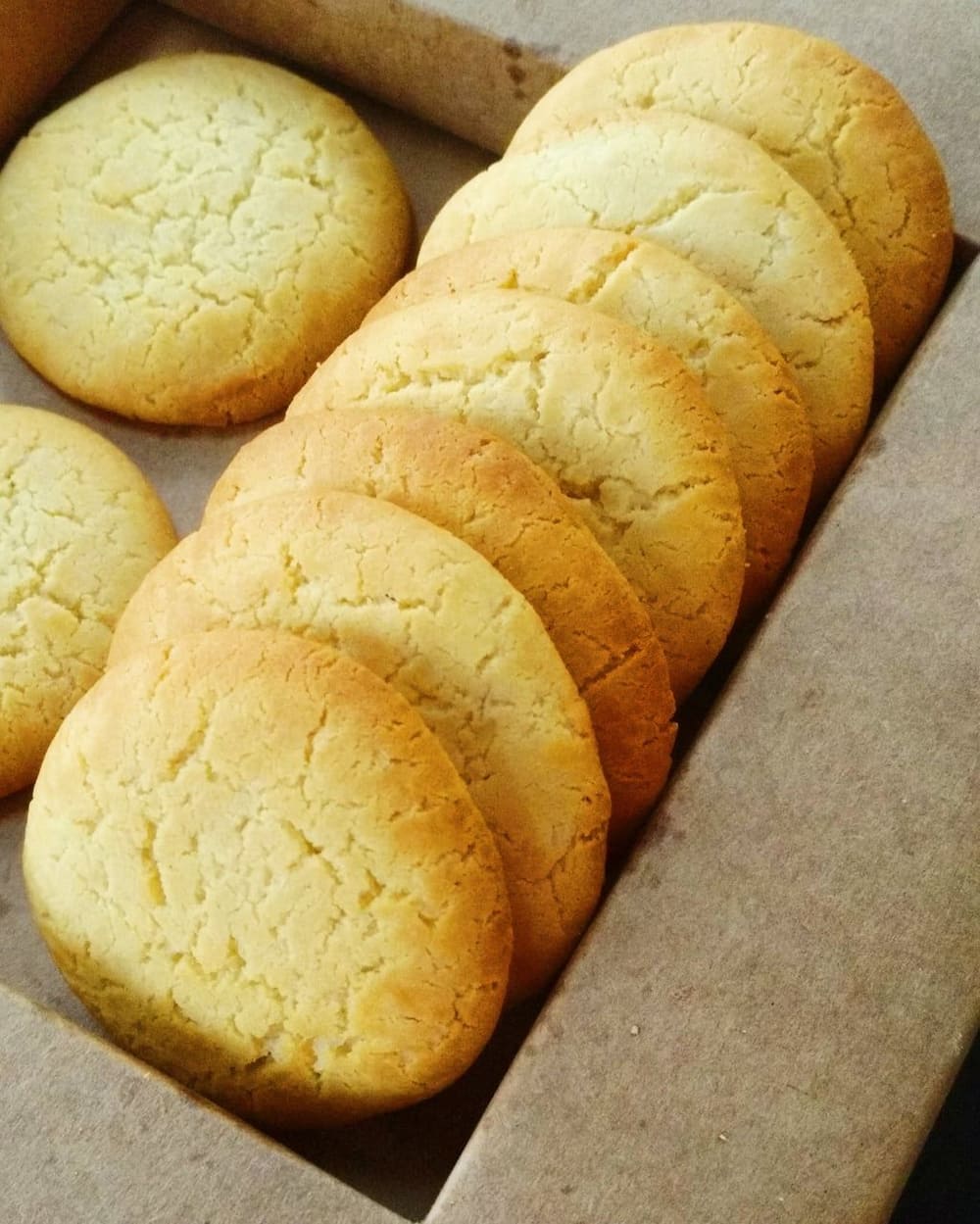 Whether it is baked or not, the South African milk tart is a must-have dessert for all functions. It is delicious, authentic, and easy to make in each household. Try this milk tart recipe today, and you will undoubtedly be pleased with the result. Enjoy the creamy, sweet, and rich dessert with your loved ones!
READ ALSO:
Best peppermint crisp tart recipe South Africa
Melkkos recipe: easy and smooth, just try it!
Source: Briefly News