Chicken ala king recipe - the tastiest ever!
When preparing the chicken ala king recipe, two things are at the back of your mind; one, is taste and two, memory. Yes, memory. Chicken a la king recipe is a combination of earthy tastes, spices and flavours that sends whiffs of sweetness into the air and down the breathing tract, filling the lungs with the aroma, which trigger thoughts of bliss back in mind. It is not surprising that you are seeking to find the best recipe, to prepare a memorable meal.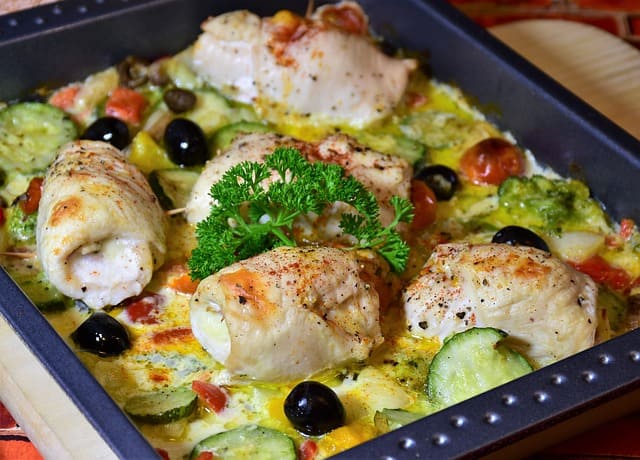 READ ALSO: Best Chakalaka recipe ever
South African chicken ala king recipe, is precisely that; king. It blends mushroom, milk, salt and butter among other ingredients into one tasty plate of pure bliss. Some see it as a good means to utilize the leftover turkey or chicken. However, to most, this meal can be a reason to slaughter a chicken or turkey. The highlight of the dish is red pimientos and green paper, which guarantee you with almost absolute certainty that you will lick your finger. The meal can be served over cooked noodles, toast, or rice. There is also a solution for those who are on a tight schedule and are running low on time. You can prepare this meal early and pre-hit it for a quick fix.
How to make chicken ala king
What is chicken ala king recipe? The simple answer is, a great meal. The detailed answer is well explained in the subsequent paragraphs.
Chicken ala king resep is simple to follow. The ingredients are readily available within the local market. All you have to do is to find your most trusted grocer, preferably, one who deals in organic food – in the spirit of health consciousness. Here are chicken ala king ingredients that you can follow.
One (4.5 ounces) can mushrooms, well drained, and the liquid reserved
One green bell pepper, well chopped
Half a cup of butter
Half a cup of all-purpose flour
One teaspoon salt
A quarter teaspoon ground black pepper
One and a half teaspoons of chicken bouillon powder
One and a half cups of milk
One and a quarter cups of hot water
Four cooked, boneless chicken breast halves, chopped
Four ounces of chopped pimento
READ ALSO: 20 best Braai salads to make ever
Procedure and direction
This is where the trick is. Read carefully with deliberate intentions of understanding the process for the purposes of proper application.
Set your oven to medium heat. Put your cooking pan on the oven and add butter or margarine onto it, and let it melt. Add your drained mushroom and green pepper into the margarine or butter and stir. Let the mixture heat in these conditions for the next five minutes. Once your clock hits the 5-minute mark, remove the pan from heat.
Blend the mixture in flour, salt and pepper, to achieve a cohesive mix, with the right tastes. Then cook the mixture over low heat as you stir the mixture constantly until it is bubbly. Once it becomes bubbly, you remove it from heat.
To the mixture, add instant bouillon, water, milk and reserved mushroom liquid and stir. Put the pan onto the oven and heat to boiling as you stir the mixture periodically, for one minute.
Add in chicken, and pimiento and heat to cook.
Possible variations
It is a creative world, and when it comes to recipes, cooking the right meal is all that counts. You can make variations to the recipe too to suit your liking. Here are two possible modifications that will get your taste buds working:
Dried sherry and chicken broth variation
You can add two tablespoons of dried sherry.
Use all chicken broth as an alternative for water
Use evaporated milk instead of regular milk.
In place of chicken breasts, you can use boneless chicken thighs to get things juicy
READ ALSO: The easiest soft roti recipe ever 2019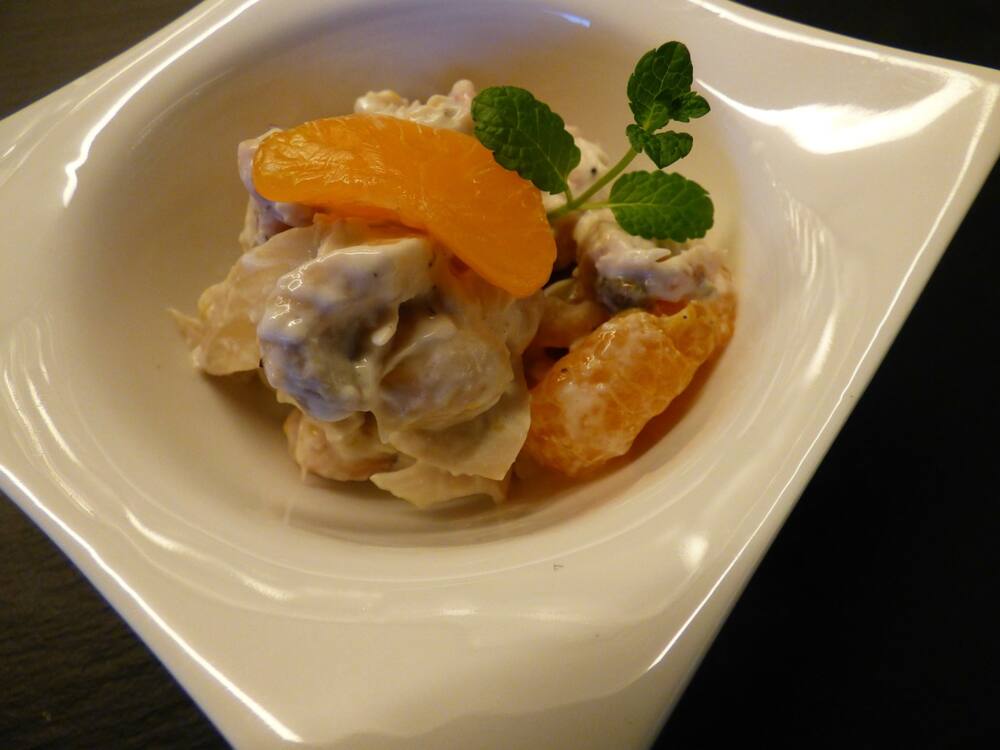 Cream of mushroom soup variation
Using the same recipe, you replace flour with cream of mushroom soup
Add pepper to give it more taste
Chicken ala king recipe still promises the proverbial honey and milk, when it comes to the matters food. The trick is to make it as interesting as possible. There are no limits. Work with your crowd to meet their needs effectively. However, in the process, do not abandon the basics, as this will change the whole meal experience. Make it count as the quality of memories in your future depends on it. Have a blast!
READ ALSO:
5 best expresso recipes ever
5 fudge recipes worth trying 2019
Tastiest Frikkadel recipe ever here
Gatsby Sandwich: Cape Town's Most Beloved Food
Source: Briefly News