Crunchie recipe worth your attention
Let us face it, crunchie recipe is as much good news for the kids as it is for the adults. It means more chew time, less fuss, and with the right ingredients, a healthier family. Landing the right crunchie recipe is another story altogether. It is undisputed to say that the internet has more than enough recipes. The only downside to this is how many of these recipes are actually reliable and useful for you. Not all are bad, either. The trick is to understand your needs and carry out an objective search. Lucky for you, your search has landed you here.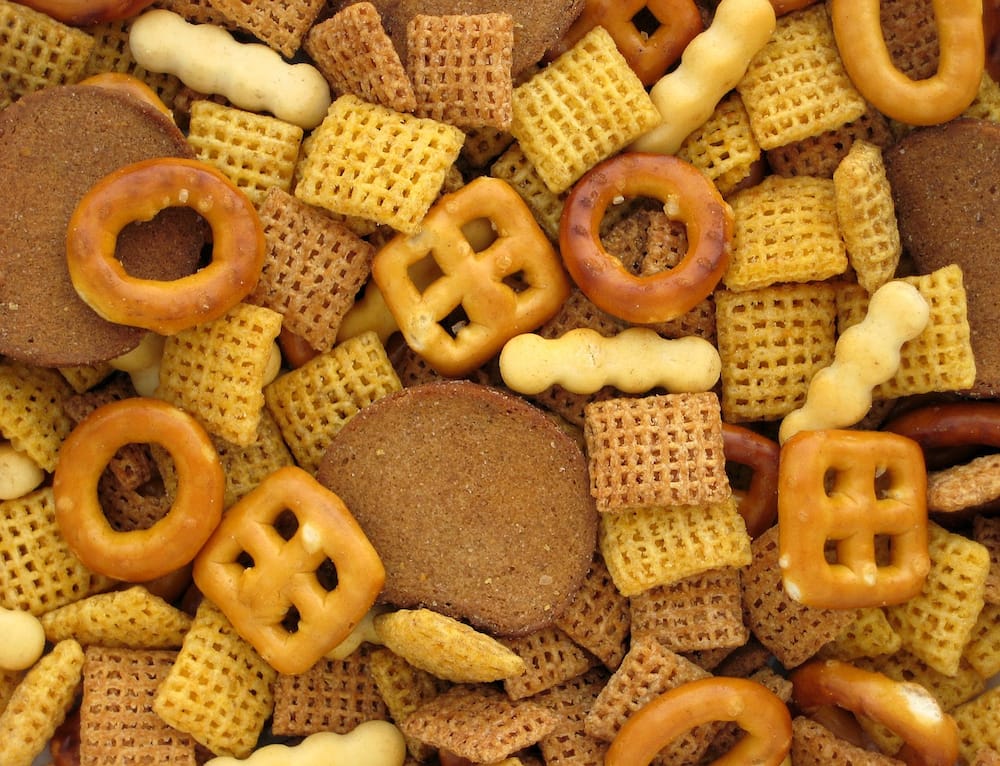 READ ALSO: How to make Dombolo: the best recipe with pictures
We have lined up a number of exciting crunchie recipes that are worth your attention. Beginning with easy crunchie recipe, for your 'on the go' snack, to oat crunchies, that will go a long way to keep your body in check. The good news is that these recipes will deliver the same quality of satisfaction and more, compared to those you buy in the shops. In addition to this, this recipe gives you the upper hand when choosing the quality of crunchies you would want your child to eat. So, what's in a crunchie?
South African crunchies recipe
South Africans are people with their agenda set, their minds made, and with great attitude towards life. This can be felt in their city vibes, social standing, and lifestyle. Their foods are great; which brings us to the South African crunchies. Here are some of the best South African crunchies for your liking.
South African Oatmeal Bar
It takes a total of 40 minutes to make a single roll of oatmeal bar crunchie. The first ten minutes are dedicated to preparation, and the other thirty minutes is cooking time. On average, this snack will add 233 kcal to your body.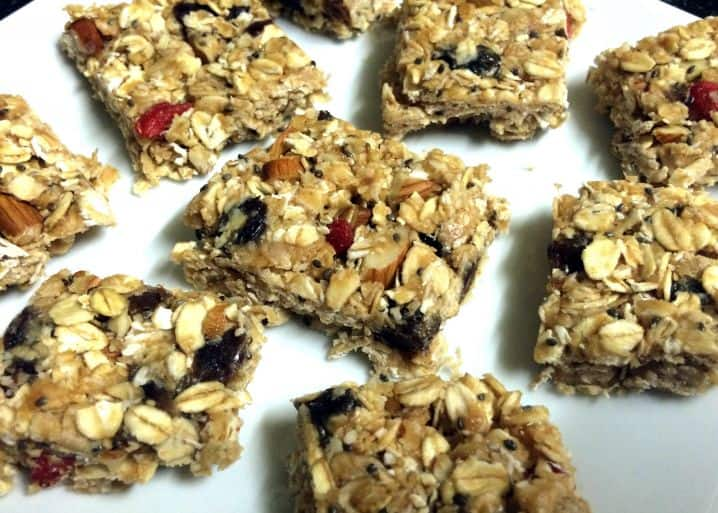 READ ALSO: 20 best Braai salads to make ever
Ingredients
170 grams butter
One and a half tablespoon of golden syrup or honey
One teaspoon of baking soda
Half a cup of 100 grams granulated sugar
Quarter a cup of 50 grams brown sugar
Half a teaspoon of salt
One cup of dried shredded coconut
One-third a cup of sliced almonds
One and a half cups of oats
One and a quarter cups of flour
One teaspoon of cinnamon spice
One teaspoon of nutmeg spice
Procedure and instructions
Choose an 8x8 or 9x13 baking pan, prepare it and place it aside. This pan is best suited for cooking thin crunchies. Grease the pan or spray it with cooking oil.
Using a microwave-safe bowl, melt the butter, sugar, brown sugar, syrup, and salt until all have melted. You can do this using a saucepan too. Add baking soda to the mixture and mix thoroughly.
Using another bowl, put the oatmeal, coconut, flour, spices and sliced almonds, and mix the combination to achieve perfect harmony.
Take the previously prepared butter mixture into the bowl with the oatmeal mixture and mix properly.
Once you achieve a good, cohesive, and consistent paste, press the newly created mixture into a greased baking pan. Smoothen it out by using parchment paper.
Once this has been done and you are completely satisfied with your creation, begin the cooking process. Begin by baking it at 325 degrees F for 10-25 minutes. Then, reduce the heat to 300 degrees F for the next 10 minutes until you achieve a golden brown colour, which is totally upon the type of your oven. You can start checking 20 minutes into the cooking process for the golden brown colour. Once you are satisfied with the cooking, you remove it from the oven and let it cool completely. Then, you divide it into equal squares and serve.
If you want to eat it over a long period, up to one week, you can store it in an airtight container to increase its shelf life.
Apple Oat crunchies
Oat crunchies are typical SouthAfrican snacks that deliver satisfaction with the same intensity as they do a healthy diet. For this particular recipe, you will have to dedicate a total of thirty minutes to complete your cooking process. The first fifteen minutes are preparation time, while the next fifteen minutes are cooking time. This snack supplies a total of 194 kcal.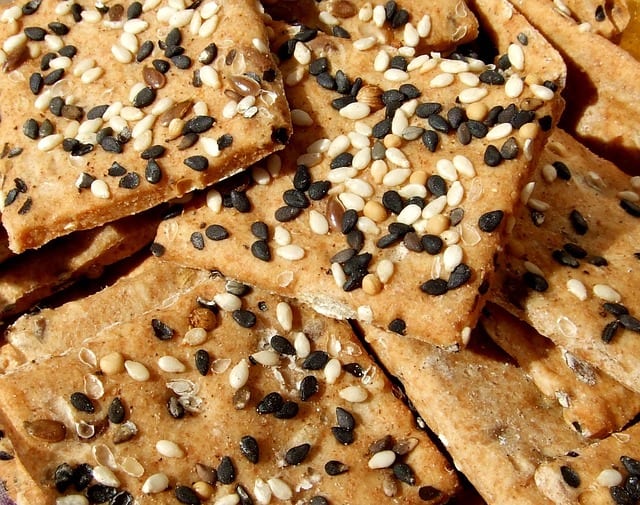 READ ALSO: Best Chakalaka recipe ever
Ingredients
Four cups of rolled oats
Two cups of shredded coconut, unsweetened
Two cups of all-purpose flour
One cup of dried apple slices cut into bits
One teaspoon of ground cinnamon
Coconut oil 185g
Butter 120g
Half a cup of brown sugar
Three-quarters of a cup honey
One teaspoon of baking soda (heaped)
Procedure and instructions
Grease your baking pan or tray as you pre-heat your oven to 350 degrees F.
Pound the dried apple slices using an electric food processor to achieve little chunks.
Put your oats, flour, shredded coconut, dried apple chunks, and cinnamon into a single big bowl. Mix thoroughly until all the ingredients have been combined into a cohesive mixture.
Melt the butter and coconut oil in a medium-sized pot. This should be done slowly with the right temperature.
Once you achieve bubbles, turn off the heat and add baking soda. Stir the mixture until it becomes frothy as it rises quickly.
Once you achieve bubble, turn off the heat and add baking soda. Stir the mixture until it becomes frothy as it rises quickly.
Pour the frothy mixture into the dried ingredients. Stir properly and continuously until the mixture has combined well and achieved a consistent paste.
At this point, you should take the paste and empty it into the greased pan or baking tray. As you press it down until it fits the entire tray, ensure that the paste has been tightly compacted.
Put the tray into the oven and cook for fifteen minutes until it turns golden brown.
Remove from the oven and allow it to cool. Then, cut it into equal square portions.
How to make crunchies
Other than South African crunchies, the world has more than two crunchies recipe to offer. These start from crunches biscuits to chocolate crunchies. You can play around with the ingredients to come up with the right mix that addresses your taste needs without compromising the genuineness and pride of a crunchie bar. Here are some recipes that you should try out.
READ ALSO: 5 best expresso recipes ever
Fig rolls
Probably you are a fan of fig rolls that are sold in your local store. The sweetness, the experience, the taste, I mean, it has everything you would wish for in a crunchie. Lucky for you, here is a simple recipe that will save you a couple of rands and allow you to prepare enough fig rolls to last you a while, depending on your schedule.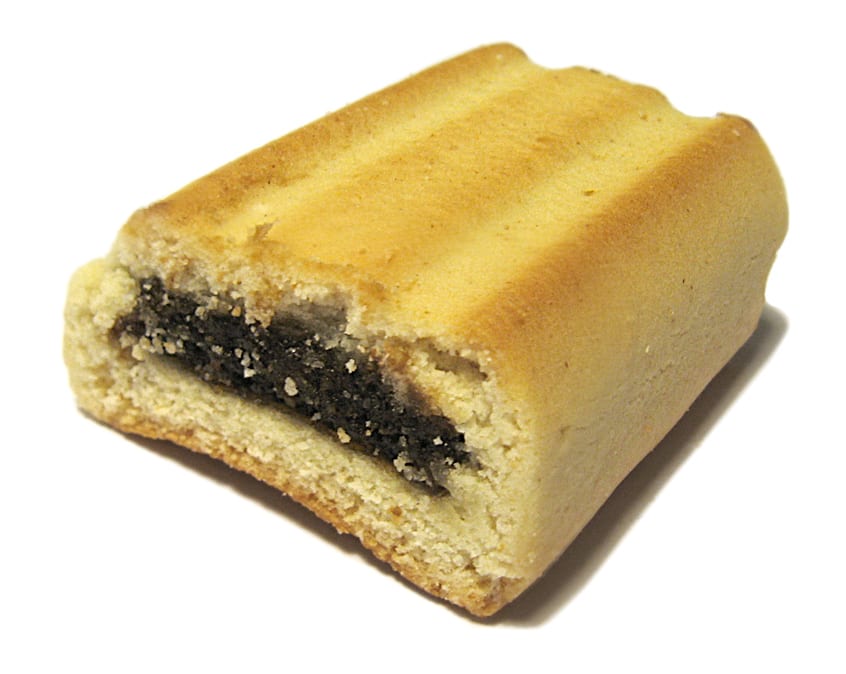 Ingredients
200g plain flour
One teaspoon of baking powder
A pinch of salt
140g of butter - softened
130g of soft brown sugar
One teaspoon of cinnamon
One egg yolk, beaten
One teaspoon of vanilla extract
Zest made from 1 orange
One pack of 250g soft figs
Procedure and instructions
Make a pastry using butter, sugar, zest flour, and cinnamon. This should be spicy enough to give your fig roll a good taste.
Put your 250g soft figs into a bowl and put it into your food processor to create a paste. This should be done as your pastry sits.
Roll the pastry and cut it into two narrow pieces.
Pile the fig filling along one piece of the pastry. Once this is done, cover the mixture using the other piece of pastry and then seal all the edges.
Cut the final product – a tube of fig paste filled pastry – into small pieces and bake until golden brown.
READ ALSO: 5 fudge recipes worth trying 2019
Brunch bars
Brunch bars, yes, brunch bars recipe is what this is. You might have had the idea to make one but dismissed the thought just as quickly as you thought of it. This is a reminder of the thought and a recipe for your favourite crunchie.
Ingredients
What are the ingredients of a Crunchie bar?
85g butter
65g muscovado sugar
120g honey
Two teaspoons of vanilla extract
A pinch of salt
170g oats
50g rice crispies
50g sliced almonds
25g oat bran
100g milk chocolate chips
1 x 200g bar milk chocolate
Procedure and instructions
Melt sugar, honey and butter in a bowl over medium heat.
Add oats, rice crispies, oat bran and almonds into the mixture and mix thoroughly.
Once everything has been combined quite well, transfer it into a brownie pan and press it.
Sprinkle chocolate chips to achieve a course chocolate filled surface.
Put the pan in the fridge for a couple of hours.
Once the mixture solidifies, cut it into rectangles and drizzle the underside with melted chocolate and serve.
By now, you must be contemplating which crunchie recipe to invest your time and resources in. All of the above recipes will delight you and take you back. They will push the limits of your taste buds and change your eating experience for life. Make it count by investing time, energy and resources to get the best final product.
READ ALSO:
Tastiest Frikkadel recipe ever here
How to cook rice
Kingklip recipes easy, tasty and healthy
Cape Malay pickled fish recipe
Source: Briefly News