South Africans took to social media to share their views on interracial relationships after Briefly.co.za asked, "would you date someone of another race?"
Mzansi's responses ranged from hilarious to heartwarming with many South Africans sharing their personal stories of relationships with partners who are a different race.
PAY ATTENTION: Click "See First" under the "Following" tab to see Briefly.co.za News on your News Feed!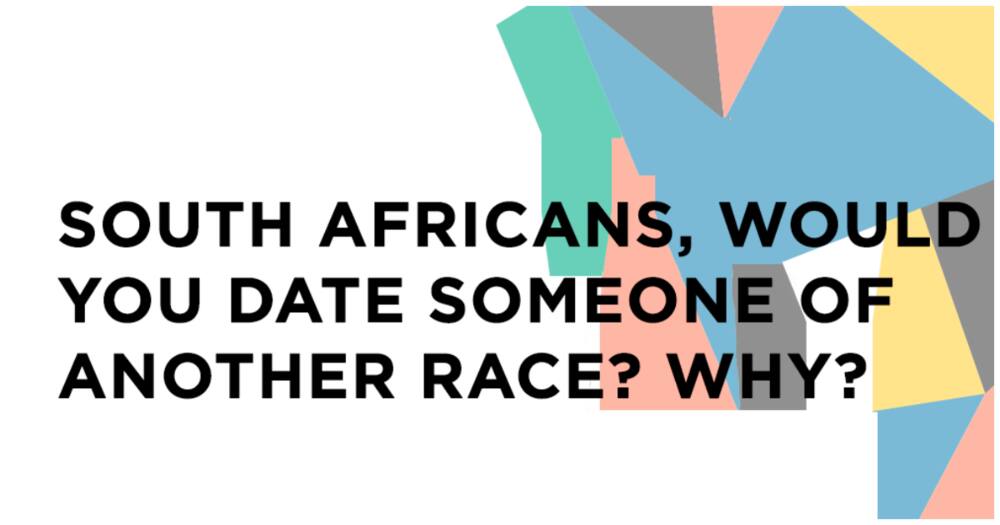 In general, most south Africans who responded to the post felt that interracial relationships were beautiful and saw no reason why people should not date outside their race.
Facebook user, Lebo Moloi, shared a powerful message about loving relationships. "To even think that colour would deter anyone to a meaningful courtship is just plain childish and ignorant. I fall in love with whoever make me feel as good and loved as I do them. Anyway, that's just me & my open-mindedness,no limits and I don't conform to by boxed ideals."
Many South Africans shared this sentiment.
PAY ATTENTION: Do you want to know what's trending on Briefly.co.za? Join our WhatsApp group today.
Another user, Mohammed Prinsloo, shared that he is happily married to someone of a different race. "I'm married to a Indian lady for 23 years have three children and we are all happy. But... when you go to town everybody looks at you," he remarked.
Patty Patricia Dee wrote "I am dating a white man,and his not the first white man I have ever dated and I am happy. To me all that matters is my happiness. We all deserve to be happy, white, black, brown - whatever skin colour you are. You just need to find that one person who loves you."
READ ALSO: Woman claims African ladies abuse males: "Highest level of queening"
Other users added that sometimes, being from different cultures can cause problems in relationships. Zylma Vd Merwe Olivier shared her experience of dating men who had different beliefs to her. "When young I dated a Portuguese guy and a Lebanese guy. The culture became an issue not our skin colour," she said.
S Zoe Kabambi agreed with this and added, "the problem is not with the colors of skins but cultures and traditions. Love is a force, Love is power and can overcome anything if there is no selfishness."
Enjoyed reading our story? Download BRIEFLY's news app on Google Play now and stay up-to-date with major South African news!