8 facts about Ntokozo Dlamini you didn't know about
Ntokozo Dlamini is handsome, no doubt. Many know him from the character that he plays on TV. He acts as Mastermind Maphumulo on Uzalo, a program on SBC 1. However, like it is with every character in a popular program, more often than not, the character they play on a show is sometimes totally different from whom they are in real life.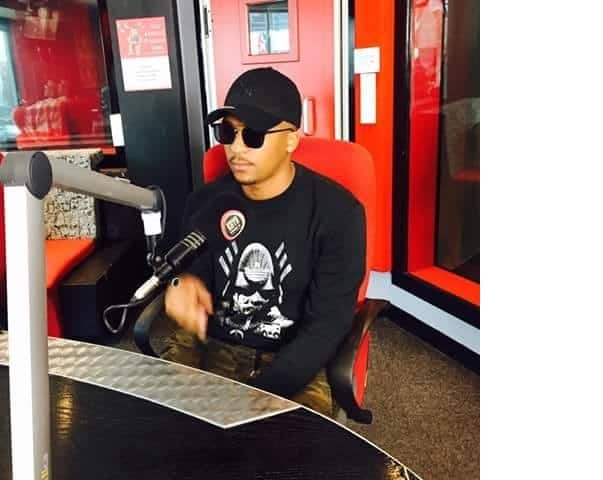 Dlamini may have charmed you just as he has all other viewers. He acts as the gangster, Mastermind in Uzalo. However, there is a lot more about the young and talented artist that you may not be aware of. The following are the top 8 facts about the actor you may not be aware of.
Top facts about Ntokozo Dlamini you need to know
Get to understand who one of your favourite actors on Uzalo is. If you have fallen in love with the character then you will be interested in more details about his life, real life.
The handsome actor is married to someone in a similar profession. His wife is an Isibaya actress that goes by the name Jessica Nkosi and the two have a baby girl together by the name Namisa Dlamini. If you were wondering about TK Dlamini wife, just know that Jessica Nkosi and Ntokozo Dlamini married and have a baby together to complete their family.
Ntokozo Dlamini is said to have been born on 8th January 1991. He is from a middle-class family at Pietermaritzburg, Kwa- Zulu Natal, South Africa where he was also raised. This should clear any doubts for those that have been wondering about Ntokozo Dlamini birthday. He is young and a 90's baby.
Even before coming to SABC 1 and being part of the drama series Uzalo in 2015, he had worked on other projects a good example being featuring on Soul City. He also had a cameo on Rhythm City as well as Single Ladies. Apart from that, he hosted a number of presenting jobs, among them being the 2011 and 2012 Durban Hip-Hop Awards. This goes to show that Ntokozo is a seasoned artist that can do several things successfully.
He is fluent in three different South African languages namely Zulu, Xhosa, and Sesotho. He can also speak and write English fluently.
He has once dreamt of being part of the American show, two and a half men.
The hunk is a sportsman. This explains his physique. He is known to play soccer, hockey and cricket.
He is a business expert by profession. He trained in International Marketing Management at Varsity College in Westville, Durban. This explains how he is able to push business deals as he acts.
Ntokozo is a multi-talented artist. He also radio presents, sings and dances whenever he gets the time to do.
READ ALSO: 10 off-screen facts about Uzalo's Mastermind
Ntokozo on Instagram
Everything about the actor on Instagram is a show of his lavish lifestyle. If his pictures and photos are anything to go by, Ntokkozo loves a good life. Check out some of his pics to get a feel of it all.
Intoxicating and handsome, sadly he is already taken.
Perfect even in official look.
Gangster enough?
Get to know more about your favourite actor, Ntokozi Dlamini. After all, there is more to him than just his great looks and acting career.
READ ALSO:
Isibaya star Jessica Nkosi is reportedly going to be a momma
Ntokozo 'TK' Dlamini and Jessica Nkosi cannot wait to become parents
Is Uzalo saying goodbye to yet another actor? GC leaves fans guessing
Source: Briefly News