If you watched the last month's Imbewu Teasers to the last episode, one of the first questions that would probably be on your mind now is what happened to Pranav after signing up for Tinder. Then, after the proposal from Manqoba to Zakithi, what became Zakithi's next priority? These and lots of other issues that were raised in the last month. Imbewu e.tv teasers are part of what you would get answers to in this month's. Read on to find out!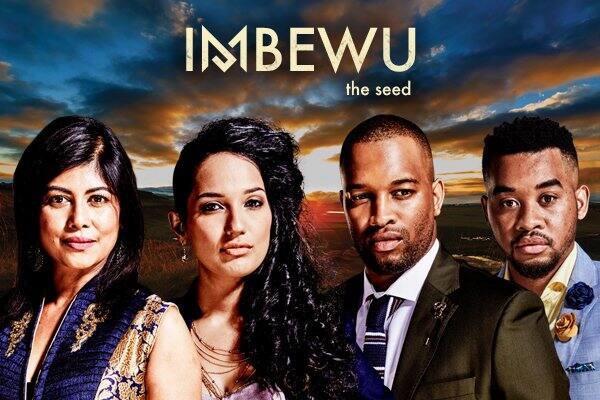 Interestingly, there are a few reasons why you do not have to miss any of the teasers of Imbewu the seed for this month. Part of them is the fact that the first season of this favourite teasers would end this month and usher in the release of the second season. And if this first season had been this entertaining, what do you think the second season would be like? Here is your opportunity to be a part of the first set of viewers who would get the best of Imbewu the seed teasers April 2019.
Imbewu Teasers for April 2019
For the final episodes of the first season of Imbewu soapie teasers, here are the highlights of what you should expect.
Episode 251 - Monday, 1st of April, 2019
You will find in the Imbewu TV teasers for today how a discussion strikes between MaZulu and Ngcolosi, and then, Khanyo and Sibongile make a very close connection with each other. Also, Pranav uses Tinder to become alias Arjan, and Nirupa never knew that Arjan is Pranav.
READ ALSO: Advice from the Queen: Bonang Matheba opens up about working smart
Episode 252 - Tuesday, 2nd of April, 2019
There is a message which Macingwane needs to share with Ngcolosi while Khanyo finally gets courageous enough to tell the group about her story. Also, Nerupa speaks with "Arjan" after the fight that took place with Pranav.
Imbewu Teasers - Wednesday, 3rd of April, 2019
Ngcolosi and Zakithi are cunningly arranged to meet with each other while Khanyo gets to meet with Lindiwe, and Nerupa gets across to "Arjan".
Episode 254 - Thursday, 4th of April, 2019
MaZulu and Zakithi clashe because of the Umemulo preparation. Then, Lindiwe and Khanyo seem to be having a lovely time together while Shria's date ends up as a nightmare.
Episode 255 - Friday, 5th of April, 2019
A sangoma warns MaZulu on the importance of the Umemulo of Zakithi, while Khanyo and Lindiwe express their emotional feelings with a kiss. Also, the second date that Shria goes on ends up as a nightmare.
Imbewu Teasers - Monday, 8th of April, 2019
MaZulu talks to Ngcolosi about the warning that was received from the sangoma, and Khanyo starts to act strangely once an issue has to do with Lindiwe, while Nerupa seeks for a meeting with Arjan. Pranav is filled with fears and begins to panic.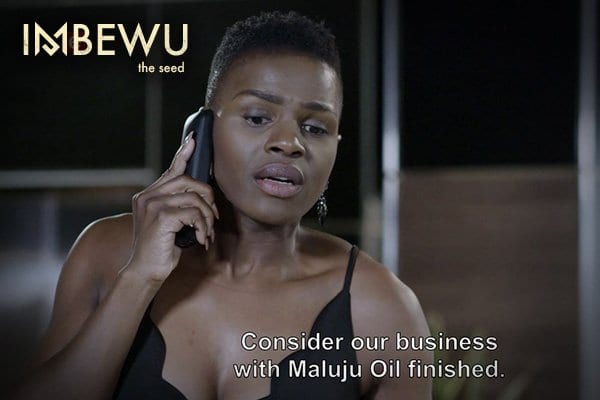 Episode 257 - Tuesday, 9th of April, 2019
Zakithi softens when he remembered that Ngcolosi was a great dad. Then, Khanyo and Lindiwe seek for the best ways to settle the issues between them while Shria and Nerupa plan to have a date.
Episode 258 - Wednesday, 10th of April, 2019
Eventually, Zakithi and Ngcolosi reunite while emotions fill everywhere. Also, there is significant dissension between Khanyo and Lindiwe as Pranav (Arjan) decides to boycott the date because of the fear in her.
Imbewu Teasers - Thursday, 11th of April, 2019
Macingwane serves Ngcolosi a warning as Nerupa feels so disappointed and upset on the fact that Pranav played a trick on her. Then, Shukela becomes jealous as a result of the kiss between Lindiwe and Khanyo.
READ ALSO: Identical mom and daughter with 23 years age difference mistaken for sisters
Episode 260 - Friday, 12th of April, 2019
As today marks the end of the first season of your favourite TV soapie drama series, the long-awaited Umemulo finally is about to kickstart while Nkululeko makes away with some amount of money which was stolen. At the same time, Pranav and Nirupa reach an agreement to give their relationship one more trial and see what could become of it this time.
With the end of the first season of this entertaining soap opera TV drama series, what is likely to happen in the next season? What are some of the exciting scenes that you should watch out for? Now that Nkululeko has made away with that amount of money, what would happen next? All these questions and much more would be answered in the next season of the Imbewu Teasers. This is why we encourage you to bookmark this website to get the latest news on the new season as it premieres on Monday, 15th of April, at the same time at 21:30 on e.tv.
READ ALSO: The Queen Teasers March 2019