The small KwaZulu-Natal coastal town of Uvongo turned into a hive of activity when the DA leader, Mmusi Maimane visited while on his campaign trail.
PAY ATTENTION: Click "See First" under the "Following" tab to see Briefly.co.za News on your News Feed!
On Thursday, 28 March, scores of DA members and supporters made their way to the Uvongo Town Hall, eagerly waiting to hear what Maimane had to say.
PAY ATTENTION: Save mobile data with FreeBasics: Briefly is now available on the app
READ ALSO: Mzansi shows up for student whose family could not make his graduation
Young, old and people from all sorts of cultures and races gathered at the town hall.
Philisiwe Sefatsa, the DA spokesperson, said Maimane engaged with residents in the build-up to the launch of the party's National Day of Action, which is set for Friday, 29 March.
READ ALSO: 15 Memorable Photos From The Amazing Baby Shower Of Meghan Markle
The National Day of Action was organised to share the DA's plans to fix the country's energy crisis with Eskom.
Earlier the same day, Maimane also visited Umzinto, where he said:
"A town like Umzinto is built around small businesses, many of them family-owned. If these power cuts continue, unemployment here will shoot through the roof. I urge all South Africans to join the Day of Action tomorrow & make their voices heard as we fight to #KeepTheLightsOn."
During his talk in Uvongo, Maimane stressed the importance of South Africans, from all walks of life, to unite for a common cause.
He also again spoke about unemployment and how four out of 10 South Africans are currently unemployed.
One supported, @ntuli, commented:
"Well done my leader, the blue army is ready for the 8th of May 2019 and our voices of unemployment, load shedding, crime, no service delivery & the open of broaders will be heard on that day. We want to talk on ballots box."
According to the DA's election manifesto:
"To realistically turn our economy around and reduce unemployment we must place the economy on a trajectory toward realizing 3% GDP growth, at least, annually.
"However, once we have unleashed the full latent potential of South Africa's productive capacity and human capital, we will put ourselves on a growth trajectory in line with many of our regional counterparts – such as Kenya, Rwanda, Ivory Coast, Botswana and Ethiopia – of economic growth between 5 and 8%.
"South Africa cannot continue any longer with the majority left looking in from the outside, while the insiders enjoy all the opportunities and spoils. It is our intention to not only be pro-poor, but pro-all South Africans. For an inclusive, stable economy to exist, the government cannot take sides but must be able to function as a neutral agent responsible for opening the playing field and maximising opportunities.
"This manifesto details the policy choices a DA national government will take to turn the tide on stagnant growth, grinding poverty and worsening inequality. We can achieve change now that ensures a job in every household."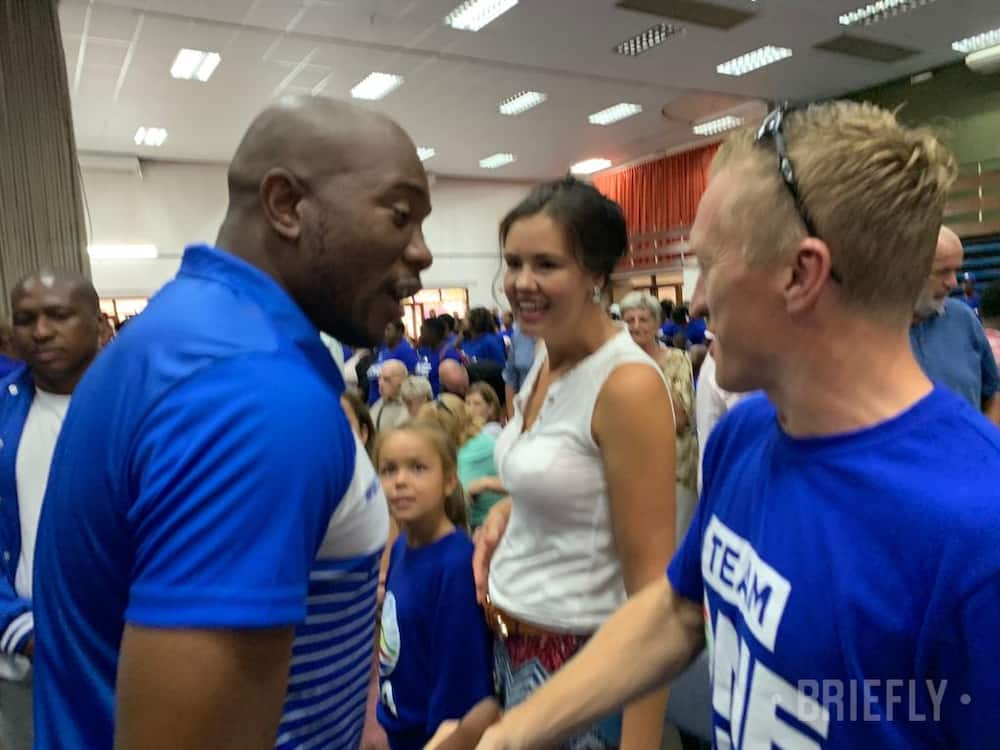 Local councillor, George Henderson, said:
"The Democratic Alliance Federal Leader, Mmusi Maimane, visited Uvongo to shae his vision of one South Africa for all. The Uvongo Town Hall was packed to the rafters, with only standing room left in the end.
"More than 600 residents attended the event. Thank you to the residents who attended and well done to the DA public representatives, officials and activists involved in making this a great event. We are ready for #8May2019."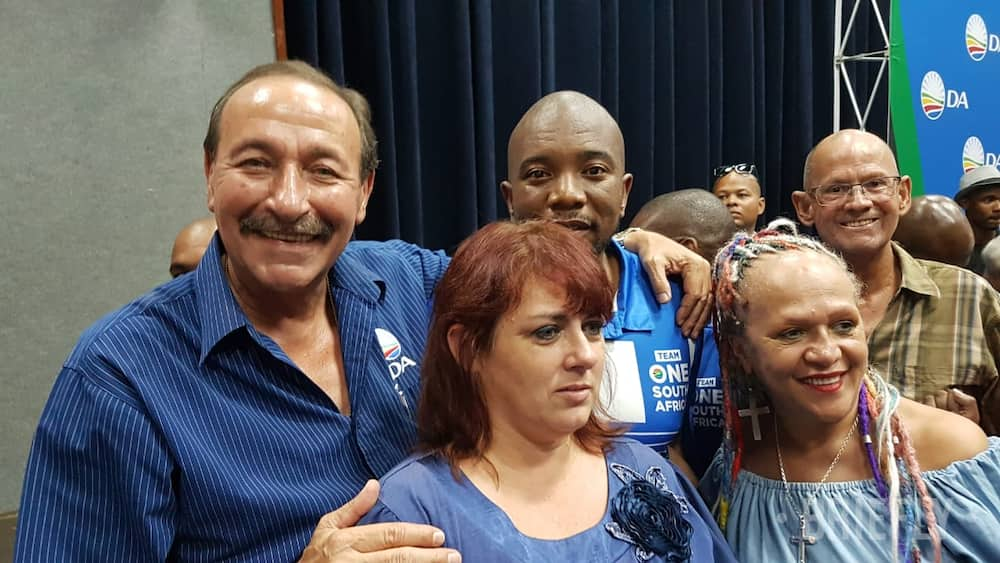 Enjoyed reading our story? Download BRIEFLY's news app on Google Play now and stay up-to-date with major South African news!