Would you judge someone by their actions or how they act after making a mistake? This is a hard question that most Mampintsha's fans have been left to make a choice. Their decision significantly affects their take on the Mampintsha ft DJ Tira new song 2019.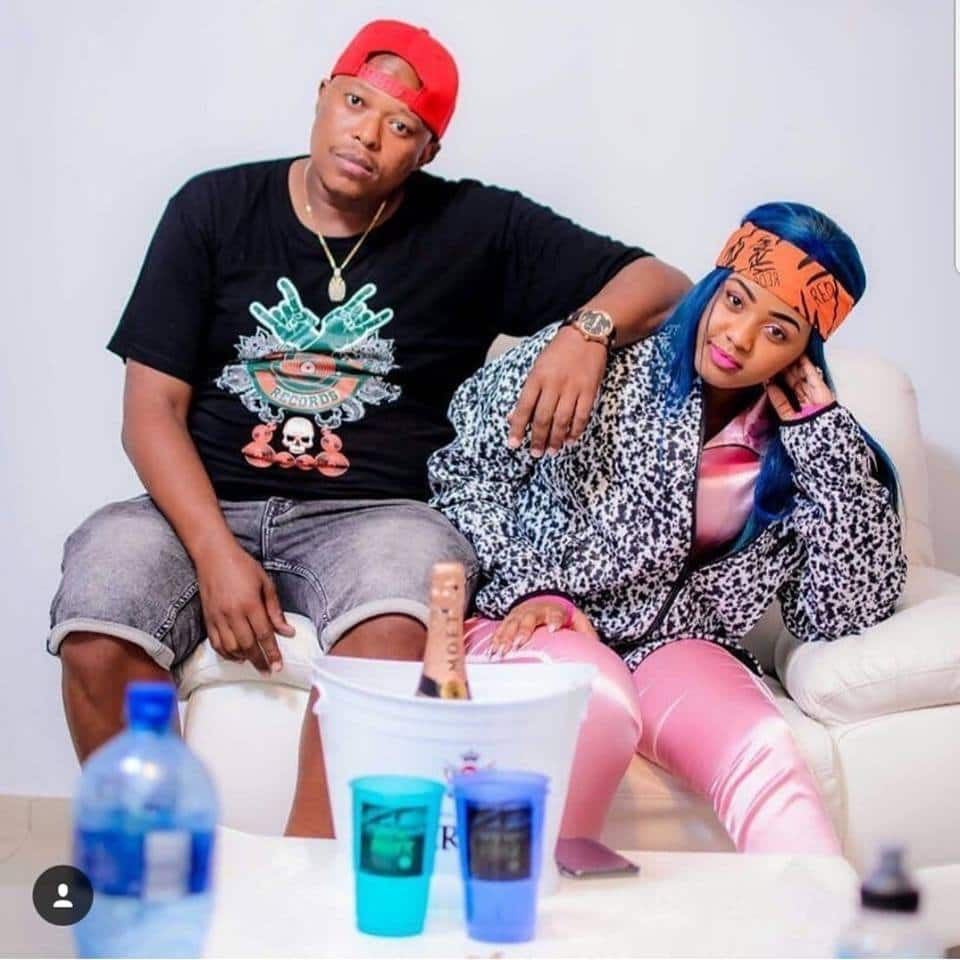 The past few days have been troll filled for both DJ Tira and Mampintsha. DJ Tira has had to suffer the backlash for associating himself with Mampintsha. Mampintsha is being hated on after a not so pleasing video went viral. In the video that went public, Mampintsha had been recorded assaulting his ex-girlfriend and fellow musician, Bongekile Babes Wodumo. To worsen the whole matter, he goes ahead to release Mampintsha ft DJ Tira new song 2019, a controversial song that is believed to hit back on Babes Wodumo.
Why is Mampintsha facing backlash?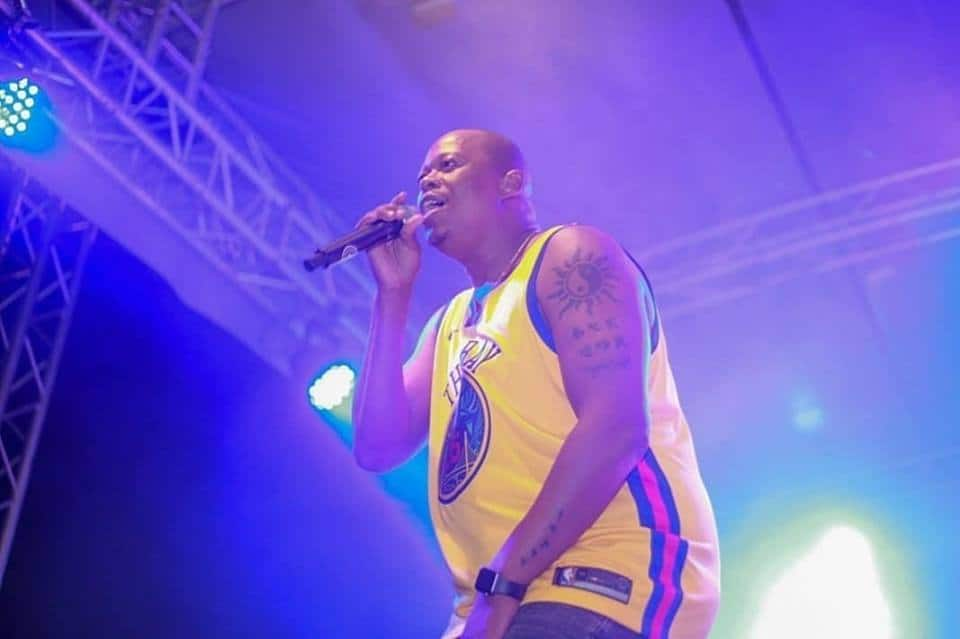 Babes Wodumo is a female Gqom musician and Mampintsha's ex-girlfriend. The assault video has since then caused division among Mampintsha's fans, the majority of them condemning this heinous act. What caused more uproar social media is Mampintsha ft DJ Tira new song that has come barely one month after the assault claims. Most of the people on social media are angry at DJ Tira for supporting the Mampintsha new song.
READ ALSO: Babes Wodumo decided to open a case of assault against Mampintsha
Mampintsha ft DJ Tira new song
What seems to be Mampintsha's way of salvaging his brand did not turn out to go as per his expectations. His Mampintsha ft DJ Tira new song was meant to be a comeback after he tarnished his name a couple of weeks ago. However, it is barely a week since he released the hit and he is already facing backlash on social media, especially now that he is facing assault charges.
Assault charges
Mampintsha, officially recognized as Mandla Maphumulo, is said to have had a romantic affair with Babes Wodumo. Babes is said to have covertly posted on the whole assault issue on her Instagram live. This stirred a lot of social media uproar. The matter, however, did not go smooth on Mampintsha. He is already facing charges for that.
A few weeks later, Mampintsha releases his single; 'Khona ingane lay'ndlini,' a South African hit song which means, 'there are children in the house.' It is claimed that some of the lyrics in the song are the words Mampintsha uttered while beating up Babes Wodumo in the assault video. This move has angered most South Africans. Some have even gotten to the point of calling out a campaign to mute Mampintsha. That, however, did not stop Mandla from releasing the Mampintsha new song audio.
Fellow musicians have also pointed fingers on Mampintsha, among them; Prince Kaybee and Mmusi Maimane. Political party leaders have also taken their stand in the matter. The Economic Freedom Fighters condemned Mampintsha's actions and asked justice to be served on Babes Wodumo's end.
On a Twitter post, EFF comprehensively castigated the matter. The post read; "The actions of Mampintsha are repulsive and disgusting. This happens before Friday the 8th of March where women around the world will be commemorating International Women's Day which is a focal point for women's rights. Women deserve to live full and healthy lives, free of all forms of violence against their bodies and emotions. We call on all South Africans to do a public arrest of Mandla Maphumulo when they see him and take him to a police station. This is so he can answer for his crimes of woman abuse. We send our solidarity to Bongekile Simelane and encourage all women who find themselves in the same situation never to be silenced or threatened, but to speak out against violence."
Why is DJ Tira in the Mampintsha new song backslash?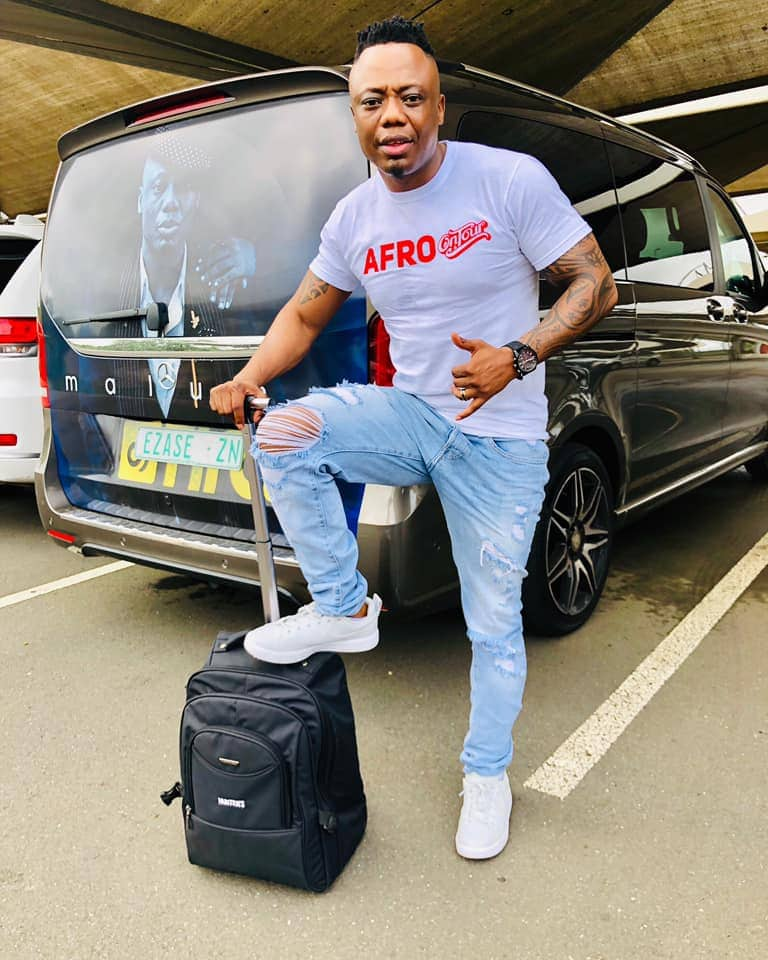 On the other side of the matter, there are Mampintsha's diehard fans who would not judge him for his actions. They strongly support his music despite the entirely controversial situation on the ground. Among them is DJ Tira, a producer, who had earlier on worked with Mampintsha. DJ Tira openly made his stand when he recently posted a video on his Instagram account that suggested he still supports the Kwaito musician. In the video, DJ Tira, his wife, and Slenda, his dancer, were dancing to Mampintsha's new jam. DJ Tira has since then received backlash for openly taking sides with the heartless Kwaito artiste. He, later on, deleted the video from his Instagram account.
His reaction towards Mampintsha's new song has since then raised eyebrows. This is because, when the assault video went up ion social media, he was among the fans of Mampintsha who went up on their social media pages to condemn his friend's acts. Others in his defense, claim that DJ Tira is doing his work of promoting Mampintsha ft DJ Tira new song and not his bad habits. Whether his intentions were genuine or not, that is for you to decide.
READ ALSO: