Dating sites for over 40's in South Africa 2019
Once you are past the age of 40, you reach a certain threshold where you cannot rely on the common match-making websites. Your search topic changes from something general like 'dating sites in Cape town' to 'Christian dating site South Africa for over 40's,' and you can go much further to include the town. In addition, you are also looking for something serious, which might shape your interest in the type of app or online platform for meeting partners that will suit you. Good news is that there is a number of dating sites for over 40's in South Africa that will interest you.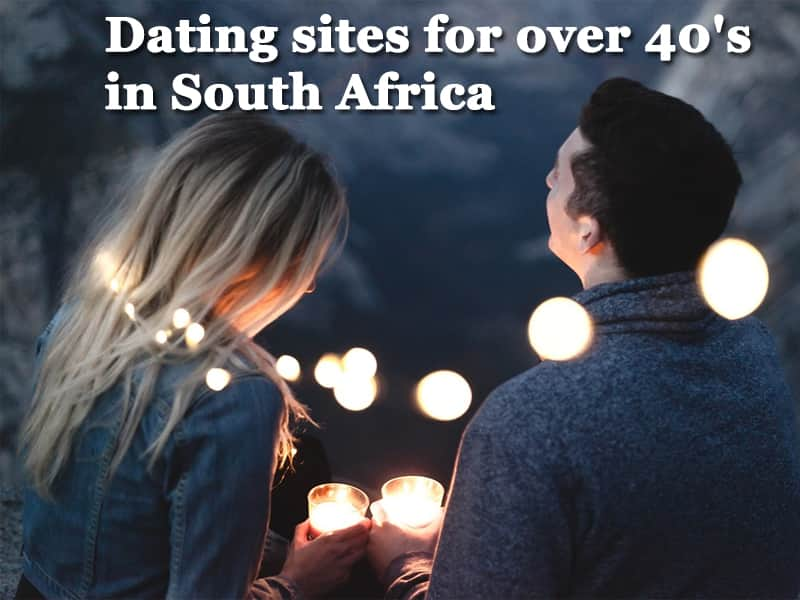 Are you 40 years and above and wondering, what is the best dating site in South Africa? Is there a free dating site? Yes, some of these meeting platforms are totally free of charge, and can adequately cater for your desires. However, most of them will give you free functionality for a basic plan although you will be required to pay for the premium stuff, which have much more features that will suit your needs as a mature adult looking for a date. Here are some apps and online platforms that will interest you.
READ ALSO: South African celebrity couples 2018 - pictures and stories
Best match-making online platforms in South Africa
If you thought that the best online platforms for singles who are over 40's in South Africa to meet are boring and lack variety, you would be grossly mistaken. Just like other sites, you get options like South African black dating sites, interracial dating sites in South Africa, and much more.
1. 40 Plus Dating
40 Plus Dating South Africa is perfect for those people who want to narrow down their search considerably to a small area. It also gives you an option to choose from a range of ages of mature singles. In addition, you get diversity since they have women and men from all lifestyles. Registration to this site is absolutely free although you will need to pay before using their services.
2. Dating Over 40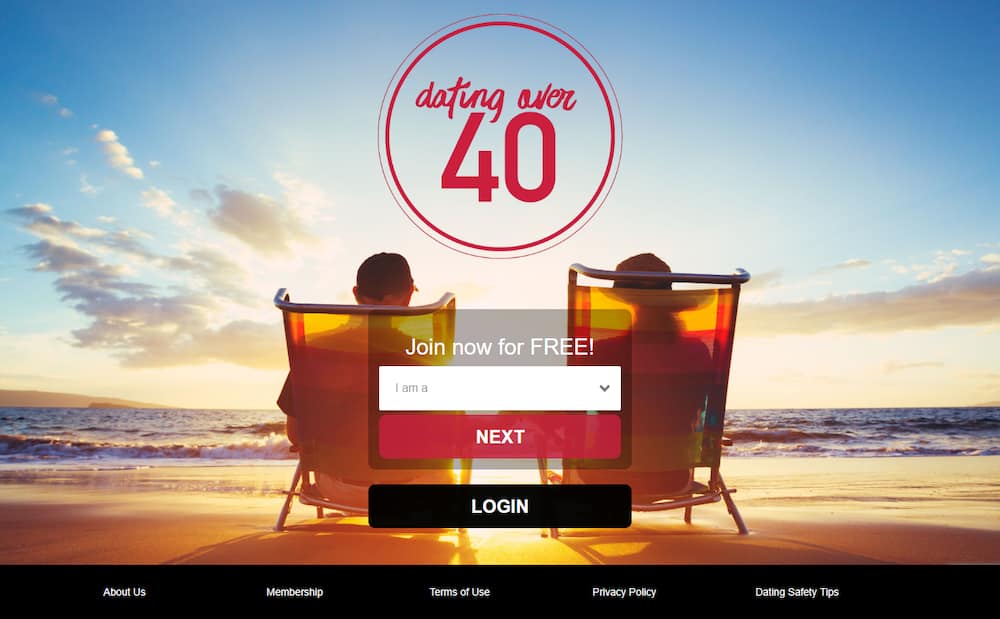 As the name suggests, you are most likely to feel at home when you sign up at Dating Over 40 if you are looking for a partner above 40 years of age. You also get the finer search features like habits you prefer, age, location, and many more, so you may key in words like speed dating Cape Town. One of the most interesting features about this site is the ability to say hello by simply 'winking' at them. It takes away the headache of making a clever first impression.
3. Older Dating Online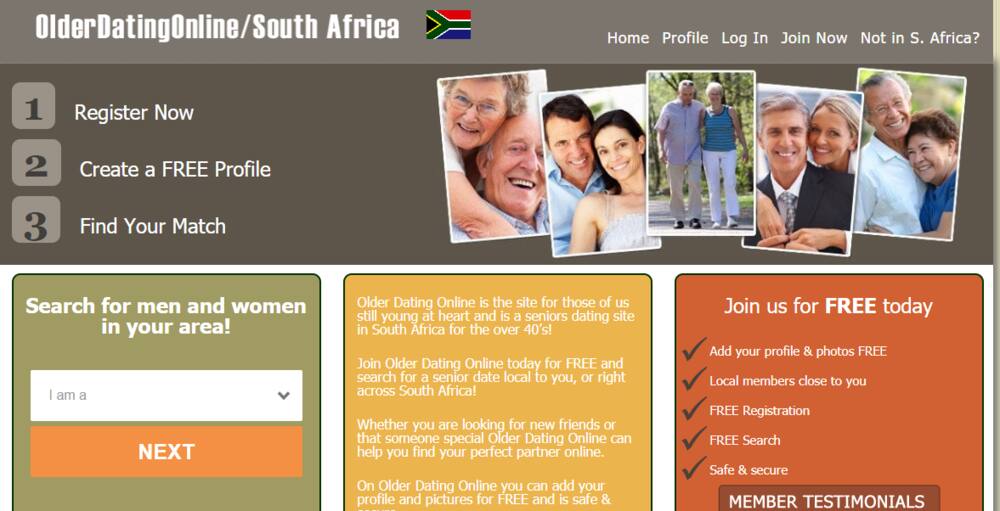 What is the best dating site free? With a free membership on this site, you can add photos for free, free search, confidentiality, and access to members in your area. These guys even refer you to other sites in case this one is not to your liking. To top it off, they offer international services to countries like the US and the UK.
4.Singles Over 40 Dating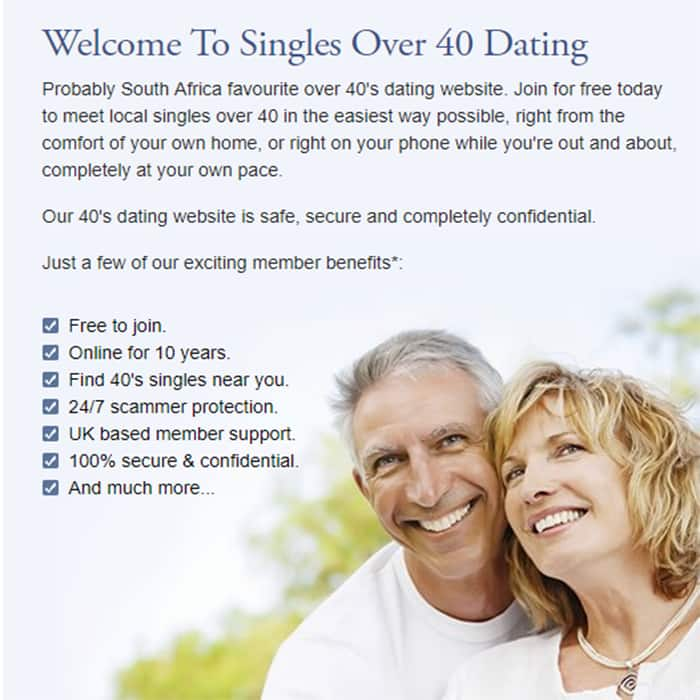 These guys market themselves as the most favourite dating site for over 40's in South Africa. Head on over there, access their features and decide for yourself. Joining is free and you get a free trial to play around before paying. With more than 10 years' experience in this match-making industry, you get additional protection from scammers, simplicity, confidentiality, and international support.
5. Mature Love
If you ever asked yourself the question 'What's the best dating site in South Africa?' then this site may very well answer that question. Mature Love offers you safety, privacy, user-friendliness, tips and guides, and other features. One of its highlights is the ability to chat via video and chat rooms SA seamlessly before working up the nerve to meet up.
6. Mature Dating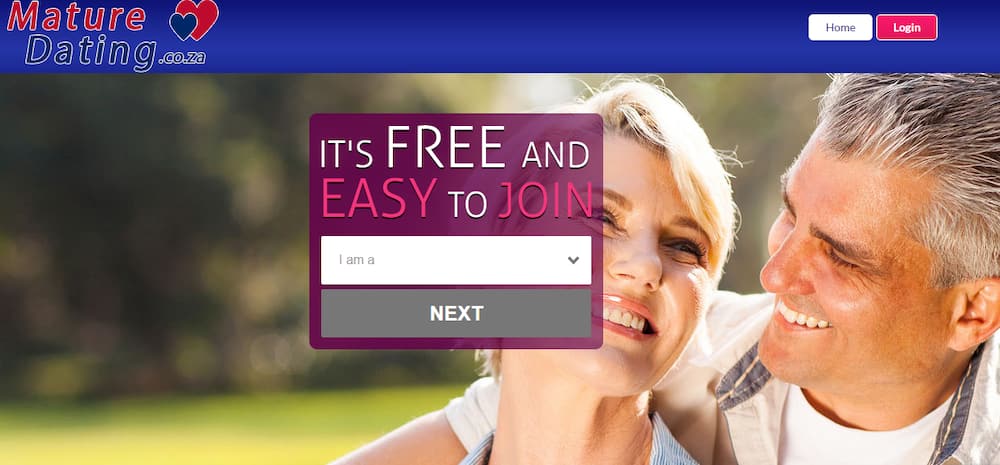 Which dating sites in Cape Town can you register? This site is free and easy to join while at the same time providing excellent privacy policies. In addition, they have this cool feature where you zoom in and find your partner close to you. For instance, if you are looking for dating sites in Durban, this match-making online platform gives you the option of narrowing down to singles in Durban. Easy, right? Unlike most of the apps and websites out there, they are quite strict in enforcing the age issue. This means that you get to meet only serious people who are of a like mind. You can also use their app on your phone or tablet.
Are dating sites legit? The above sites are definitely authentic, although it is important to note that just like the streets, you will meet all sorts of people on online match-making platforms. Be careful how you relate with even those you meet on best dating apps South Africa because some may be scammers.
READ ALSO: 50 best long distance relationship quotes
Obviously, this list of the best dating sites for over 40's in South Africa is non-exhaustive. There are other websites in South Africa although the above are the best. Go ahead and give one a shot and decide for yourself.
READ ALSO
25 best romantic love pictures with quotes and messages
7 love spells that work fast
25 best deep love quotes for him and her
20 best short love sayings for her
Sweet love letters for her - romantic letters for girlfriend and wife
Source: Briefly News