It is a new month and KykNET is up at it again! If you have been following Getroud met Rugby Teasers for a while, you will agree that this is one soap opera whose time must not be traded for any other thing because of the exciting scenes that trail it. With lots of suspense and creativity that are characterised with this show, Getroud met Rugby series is so interesting and worth the time spent watching it. But what does this TV show holds for this month? You may want to ask. Well, that is the essence of this article, so you are encouraged to read on to discover all first-hand.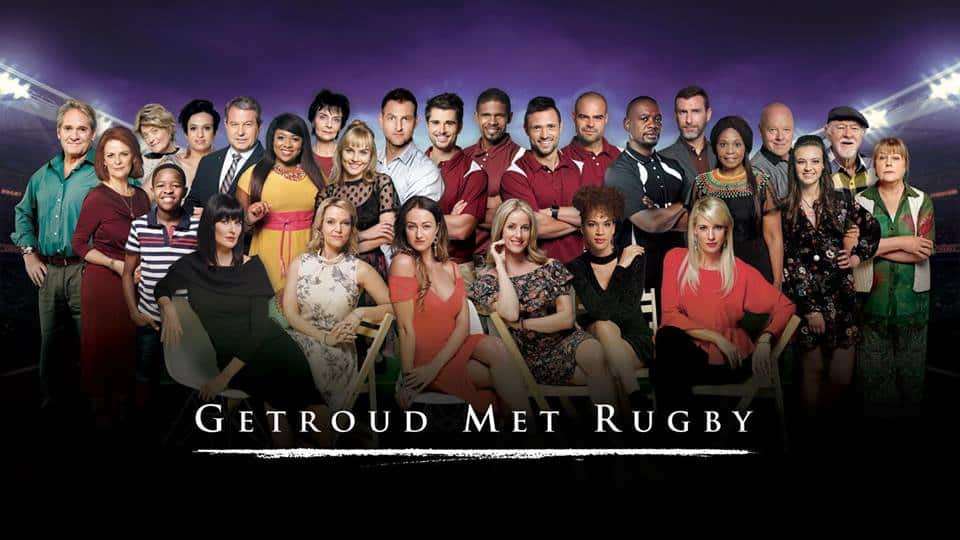 As a television drama series in South African, the developer of Getroud met Rugby is Deon Opperman together with his former wife actress Hanli Rolfes-Opperman and it premiered on Monday, 4th of April, 2016. Hanli serves as one of the main casts in the soapie series. Specifically, Getroud met Rugby centres around four star-players who are in the Johannesburg rugby team and their wives. Everything went in a way that they ended up involving themselves in different interconnected scandals. The title "Getroud me Rugby" is an Afrikaans-language title that means "Married To Rugby" when translated to English.
Getroud met Rugby April 2019 teasers
Getroud met Rugby TVSA is a soapie that has come to become one of the drama series that are most watched on KykNET. Based on the Getroud met Rugby last episode, you will recall how Maryke found someone who would help her witness in her case against Bart and Kristien. So, what happens next? Here is a run-down of the episodes of this highly-entertaining soapie for April.
READ ALSO: Imbewu Teasers April 2019
Episode 1 - Monday, 1st of April, 2019
Today marks the premiering of Getroud met Rugby season 3. Based on today's episode, Bart and Kristien have discovered that their plan is in jeopardy as Candice's conscience condemns her because of her relationship with Liam. Then, Renate and Simon seem to be so troubled because of the surrogacy.
Episode 2 - Tuesday, 2nd of April, 2019
Because of her guilty conscience, there are problems between Candice and Liam while the witness of Schalk and Maryke shows up before Jan. Also, Simon desperately goes around in search of a surrogate.
Getroud met Rugby - Wednesday, 3rd of April, 2019
While Fafa has finished packing his bags, Renate discovers the request that Simon made to Maryke, and Anna becomes sceptical because of the interview session that she has with Candice magazine.
Episode 4 - Thursday, 4th of April, 2019
Botha hints Bart on the best way out of his current predicament as information leaks to Liam concerning the magazine interview, and Renate becomes frustrated based on her search for a surrogate.
Episode 5 - Friday, 5th of April, 2019
Yvonne finds a replacement that may be fit for Simon and Renate while Maryke pleads with Michael to witness against Kristien. Then, Bibi struggles to cope with her new lifestyle.
Episode 6 - Monday, 8th of April, 2019
Maryke and Albert develop a plan on how to entrap Bart and Kristien as Simon and Renate organise a meeting with their potential surrogate, and Liam warns Blitz based on his friendship with Julia.
Getroud met Rugby - Tuesday, 9th of April, 2019
Maryke comes up with a big surprise for Bart as Bibi gets support from Magda and Liam based on her new lifestyle while Chrissie uncovers a talent which had been hidden for long.
Episode 8 - Wednesday, 10th of April, 2019
Bart and Kristien are held in a pause for the meantime while Liam interrogates Candice concerning her mother and Bibi connects with another trainer.
Episode 9 - Thursday, 11th of April, 2019
Fafa is still nowhere to be found, and Liam mounts pressure on Candice to allow him to meet with her mother. Then, Maryke narrates her past with Schalk.
Episode 10 - Friday, 12th of April, 2019
The Stryders come to Durban to spend the weekend, and Renate organises a girls' night with a special invitation to Thinus. Candice is sick and tired of unnecessary interference from her mother.
READ ALSO: Queen teasers April 2019
Getroud met Rugby - Monday, 15th of April, 2019
Fafa returns home as Liam discovers the hidden motives of Candice. At the same time, Anna is confused about what direction her second book should take.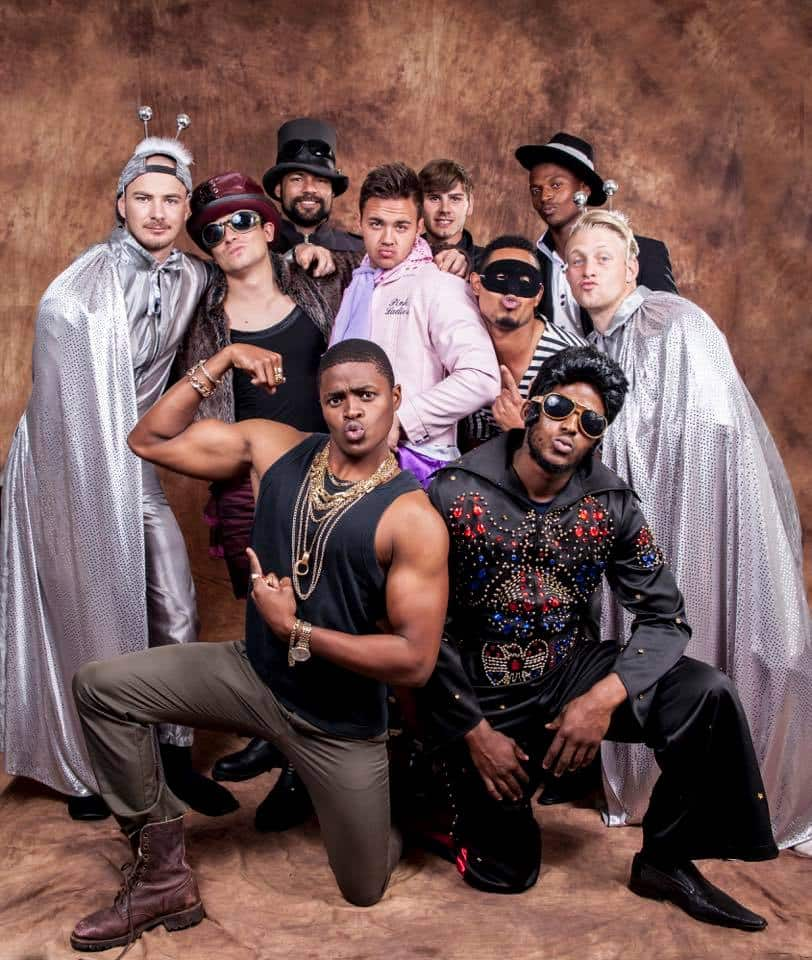 Episode 12 - Tuesday, 16th of April, 2019
Renate is nervous based on the meeting with the surrogate while Maryke puts in an effort for the last time to ensure that her marriage stands, and Candice's betrayal crushes over Liam.
Episode 13 - Wednesday, 17th of April, 2019
Candice seeks forgiveness from Liam as Yvonne's actions drive Thinus crazy. Maryke struggles with the divorce papers.
Episode 14 - Thursday, 18th of April, 2019
Anna receives a piece of news concerning her book which upsets her so much as Schalk comes on board to assist Maryke and Fafa. Then, Yvonne goes beyond the expected with Thinus and Ryno.
Episode 15 - Friday, 19th of April, 2019
Anna steps out to prove how innocent she is as Maryke and Fafa do everything within their capacity to ensure the safety of their marriage. Also, Simon gets to know that Anna is actually aware of the plans of Candice.
Getroud met Rugby - Monday, 22nd of April, 2019
Renate goes around talking about Anna and Candice while the accusations against her on the plagiarism issue accumulate. Fafa and Maryke become so nervous as to what dimension the marriage counselling that they have the following day would take.
Episode 17 - Tuesday, 23rd of April, 2019
The much-awaited marriage counselling session for Maryke and Fafa hold for the first time. The tensions between Liam and Reitz escalates while Anna shares what she knows about the whole event in a video that she recorded.
READ ALSO: Top trending South African house music 2018-2019
Episode 18 - Wednesday, 24th of April, 2019
Anna receives unpalatable news from her publishers as Bibi takes her latest lifestyle to the next level. Candice confronts Liam.
Episode 19 - Thursday, 25th of April, 2019
Maryke fights desperately to ensure the safety of her marriage while the pompoms make all effort to upset Candice because of their dislike for her. At the same time, Thinus stands his man.
Episode 20 - Friday, 26th of April, 2019
Bibi's health worsens with her diet and Reitz comes up with a solution that would help Anna based on the lawsuit. Maryke and Fafa remember clearly a romantic experience from their past.
Getroud met Rugby - Monday, 29th of April, 2019
Anna and Thinus brainstorm on the options available based on the lawsuit as big plans are coming from the pompoms for Ryno while Candice explains her side of the story to Liam.
Episode 22 - Tuesday, 30th of April, 2019
in this final episode, you will discover how the pompoms become unusually desperate to seduce Ryno while Fafa and Maryke go through a counselling session that looks so fiery, and Anna battles with the lawsuit.
Now that you have the highlights of what is in the Getroud met Rugby for this month, get ready to join millions of other viewers as this TV drama series airs on kykNET at 21h00 from Mondays to Fridays. Besides, remember that most of the Getroud met Rugby characters like Ivan Botha and Altus Theart are well-respected Afrikaans actors, so, you can see that watching it will be worth the time invested.
READ ALSO: Rasta shares perfect painting but Mzansi misses the 'old Rasta'