Most South Africans find saving a daunting task, especially in these tough economic times when your salary barely seems to cater for the basic expenses. Just like you will find yourself exercising more with a gym partner, you will find it easier to save money in a group. Stokvel might just be what you need to assist you in your saving endeavors. Read on in you want to save more.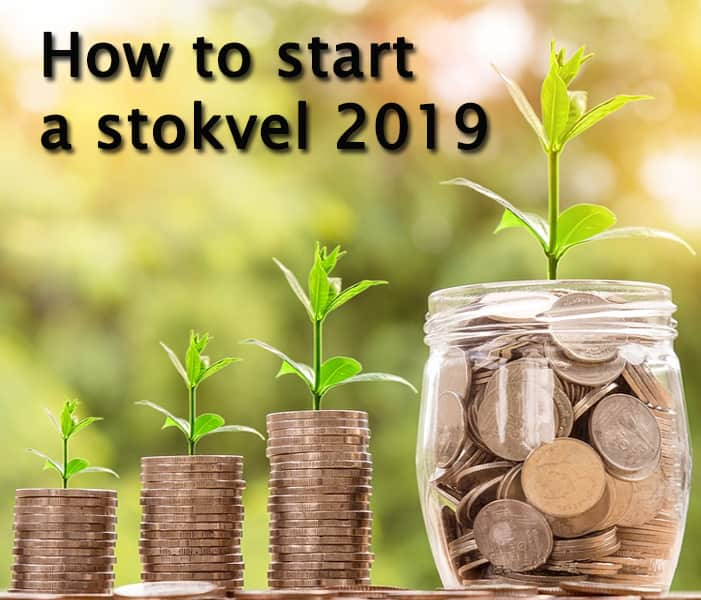 What is a stokvel? Simply put, this is a savings group of twelve or more individuals who come together to pool their finances for the benefit of the group. The members contribute a fixed sum of cash to a centralized account on a weekly or monthly basis. Stokvel is one of the commonly used forms of investment for the African woman and is not only found in South Africa but in other countries as well. For instance, in Tanzania, it is called 'Chama', while in Ghana it is referred to as 'susu.'
READ ALSO: Women start a brilliant new stokvel to build each other homes
How do stokvels work in 2019?
What is the purpose of a stokvel? Besides helping you save, these investment groups have better interest rates and lower transaction fees when compared to the regular savings account at the bank. Impressed? Well, this is what you ought to know to start a stokvel in 2019.
First of all, the idea of forming the savings groups emerged from the European colonial settlers in the Eastern Cape who held rotational cattle auctions in the 1930s. With time, stokvels were adjusted according to the changing needs of the society but its concept remains the same. Stokvels are characterized by the simple rotation where a full amount is collected and given out to one member or the amount is saved to collectively acquire the most out of compound interest and then later paid out at a specified time.
Types of stokvels
Generally, this group is started by individuals with a common goal. For example, a group of young ladies may decide to start a stokvel idea to help them offset funds for their bridal parties. As such, we have several types of stokvels ideas such as;
Contribution stokvels: Here, members receive the lump sum amount on a rotational basis and are free to use the cash as they deem fit.
Property stokvels: What is Property stokvel? This is where the member's contributions are used to buy properties in cash or within a shorter time frame than it would normally take.
Basic stokvels: The contributions are used for specific events like death or Christmas.
Others types include party, grocery, purchasing, borrowing and family stokvels.
How do you start a stokvel in 2019?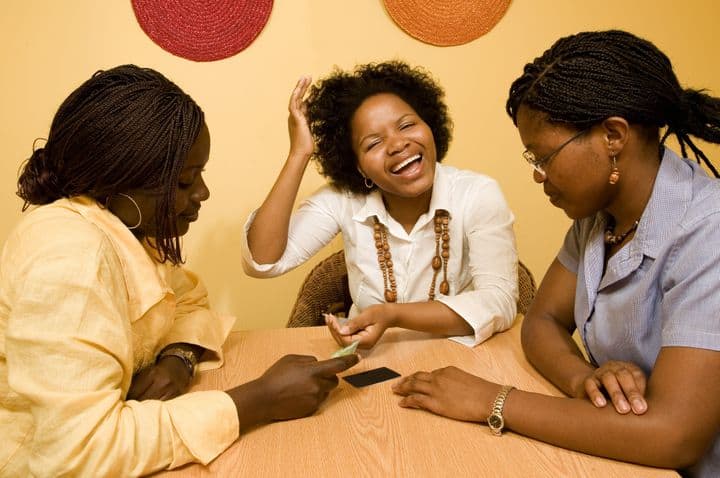 Here are the must-haves that you will require to start this type of investment group.
1. Stokvel members
Before anything else, you need to find the right individuals for the stokvel. They must be individuals that trust each other and will continue to make payments even after getting their cut. By identifying the right members, you will avoid stokvel challenges that may arise due to varying interests. There should be a minimum of 12 members in the group but some saving groups can opt for fewer members if they want.
2. Stokvel constitution
The next step is to create a constitution which will act as the guideline for the savings group. The stokvel constitution helps to determine things such as;
How much every member should contribute
Frequency and the manner in which the cash is to be collected every month
The person to manage the money
How the contributions will be invested
Circumstances warranting withdrawals
How often meetings will be held
What will happen if one member is deceased
Consequences when a member fails to contribute or decides to leave the group
Procedure for a new member to join the group later after it has commenced
Besides acting as a point of reference for the above circumstances, a constitution is one of the prerequisites needed if the group wants to open a bank account under its name.
3. Stokvel investments
Here, the members have to agree beforehand on how they will make investments as well as the risks that can be taken. After this, the members must look for ways to invest the money efficiently. This could include transacting online or investing in instruments such as Satrix.
4. Stokvel account
The next thing is to open a stokvel bank account. What is a stokvel account? It is a bank account where the money contributed by the members will be deposited. The account should have two to three authorized signatories to ensure that no authorized signatories can withdraw without the consent of the other members. In addition, the stokvel account must be audited regularly by an independent party and the audited documents should be made accessible to all the members. Can I open a bank account for a group? Yes, this is possible. The bank will, however, need a minimum balance, a copy of the savings group minutes, two to three authorized signatories including their details and the tax ID number for the organization.
READ ALSO: How to make money fast in South Africa in 2019?
As seen above, it is pretty simple and easy to set up a stokvel. All you need is to ensure that you know trusted participants who share common values and saving goals. Savings are now so easy, simple, and fashionable. We wish you all the best as you start saving for the future today!
READ ALSO: