robbie malinga biography: junior, wife, songs and funeral
A big blow hit South Africa on the 25th of December, 2017 after one of the most celebrated icons in music passed on. Robinson Malinga, famously known as Robbie Malinga, passed away on Christmas day in the presence of his family. This was after struggling with pancreatic cancer. Robbie's death was a big hit not only to his family, but also to the artists that he groomed and his fans.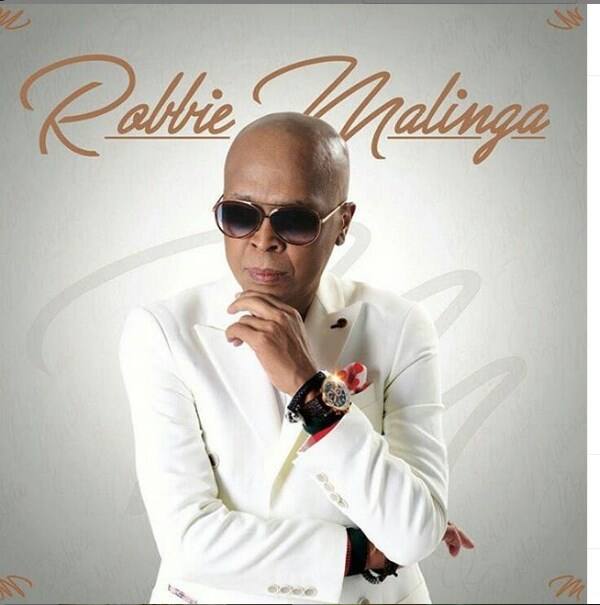 Robbie Malinga was a gem in South African music, especially for the fact that he was committed to growth. He was also the founder of Robbie Malinga Entertainment. Apart from being a producer, Robbie was an artist and did collaborations with well-established artists like Zahara. His death was a huge loss for South Africa's music industry; Afro-pop and soul genres to be precise.
Robbie Malinga biography
Robinson Malinga was born in November 1968 in Soweto's Meadowlands. His passion for music dates back to his childhood days when he would play the piano in church. His committement to learning to play the piano landed him the role of the official pianist in church, at a young age. His love for music later manifested in 1998 when he released a hit song, Insimbi. This song came after regularly training to sing Kwaito music. This was after he had gone through college at Roodepoort and studied music. While in college, Robbie had met with Trompies and had become friends.
How old was Robbie Malinga when he died?
When Robbie Malinga, the celebrated South African icon with a golden voice died, there were several questions relating to his death. Many people were curious to know; what caused Robbie Malinga's death? Others are curious about, what was Robbie Malinga's age at the time of his death? His family came forward to give answers to these questions during his funeral. Robbie Malinga's cause of death was cancer of the pancreas. When did Robbie Malinga die? He died on the 25th of December 2017. At the time of his death, he was forty-nine years old.
READ ALSO: Ann Malinga paid beautiful tribute to late hubby Robert on 50th birthday
Robbie Malinga family
Robbie Malinga married his wife, Ann Malinga, whom he loved unconditionally. The two were blessed with two kids. The eldest is Robbie Malinga Junior and the younger one; Zamokuhle.
Robbie Malinga's son has been on the limelight recently after he took over his late dad's Instagram account.
He has also been a source of attention after he shared pictures of himself and his posh lifestyle. He also flooded social media sites in November when he turned up for the Feathers Awards in the company of two bodyguards, and when interviewed, he had one of the bodyguards hold the microphone for him. He said that he was an important person who needed protection.
Robbie Malinga's wife
Robbie Malinga's wife, Ann Malinga, loved her late husband. The two had been married since 1999. In 2006, they went to celebrate their seventeenth anniversary in Paris. Her husband's death was a big blow to her. This was evident in the farewell message that she wrote to her husband during the late Robbie Malinga's funeral.
This was the content of the message; "To my dearest husband, my lover my best friend, the best father to our children. Two hearts once beat together and now one beats all alone. I've shed many tears since I lost you, many more will continue to fall because I lost a good man in you.
You had a special talent of bringing meaning to life, you helped me to grow and realize the fullness and the beauty that comes with life's challenges. Thank you for teaching me the importance of building and sustaining friendships, selflessness, staying humble and most importantly respecting our marriage by keeping it private and always protecting me and the kids.
My heart is broken into a million tiny pieces but I count my blessings for the years we spent. I will play to the sweet memories that bring you near but lead to silence and tears. The other day with tears falling down my face I laughed at what you used to say to me."
Ann's love for her husband was unquestionable. On November 8th, 2018, on her late husband's birthday, Ann posted on her Instagram a profound love message to her late husband. She affirmed that her husband was locked in her heart. On this day, Robbie Malinga's age would have been fifty.
Robbie Malinga's career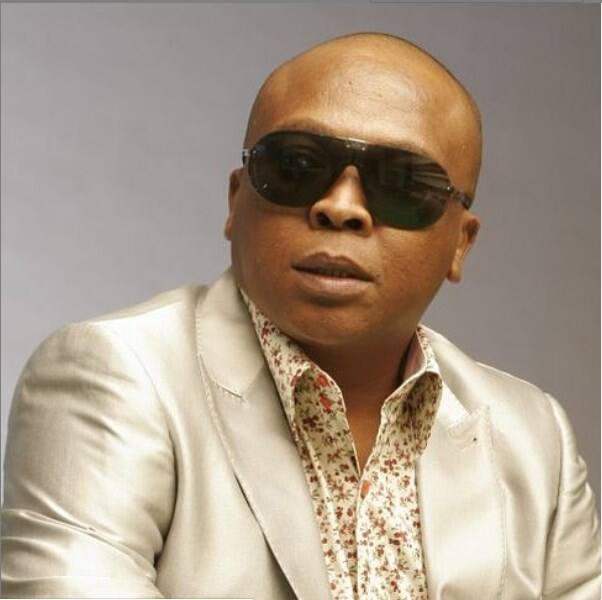 Robbie's career took another turn when he chose to shift his style in music from Kwaito to Afro-pop and Soul. Trying out this new lane was a breakthrough for him because this style earned him millions of fans. He also discovered a potential for growth in doing this style. As a result, Robbie devoted all his efforts towards growing his brand and released his first album. He named it, 'The Duets.' He also established his record label. He called it Robbie Malinga Entertainment.
By the time he was releasing his first album, he had already signed up artists to his record. Among the artistes were Musa Sukwene, who is known for Mthande. Robbie worked harder and produced more music. At the time of his death, he had done several albums, among them; Llizela Mzantsi, Heavy Weigh, African Love Story and Mr. Serious. Apart from developing his music, he had also worked towards growing other musicians. Among those that he worked as a producer for are Fiso, Naima K, Zahara, Kelly Khumalo, and Ntando.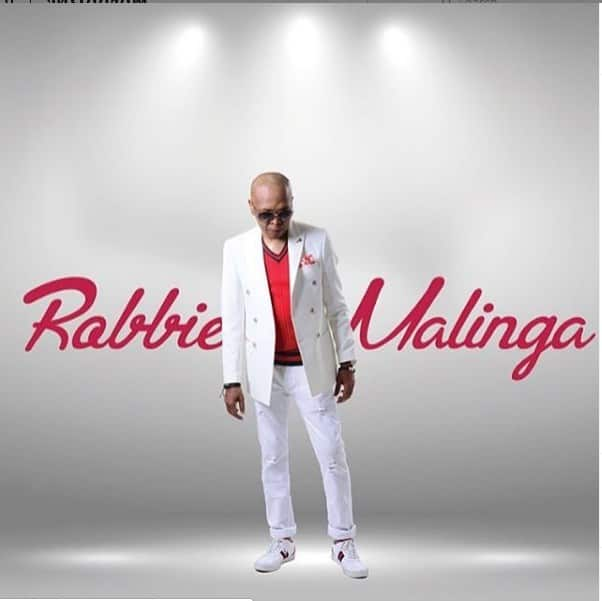 Robbie Malinga's commitment and hard work towards his career earned him more than fame. His music helped in building his brand. He worked with established musicians and also got nominations for several awards. These are the awards that he won during his career in music; in 2015, his jam; Indlela Yami, won him the South African Music Award in the best remix category. In 2016, he won the Best Producer award in the South African Music Award. This award was courtesy of the album; Country Girl. He also won the second season of the Clash of the Choirs completion.
Robbie Malinga songs
Robbie Malinga's songs had a unique and special way of making its fans love them. His style in music also earned him fans. The songs had a way of moving his audience every time he would perform them. Some of the best Robbie Malinga songs that still make his fans convinced that he still lives in them include.
1. Robbie Malinga - Baby Please ft. Kelly Khumalo
Robbie had a particular way of pouring out his emotions in his music. Baby please was one of those deep songs. This song had a slow melody, and the variation in Kelly Khumalo's voice and Robinson's made the song heavenly.
2. Naima Kay ft Robbie Malinga – Sokwenzenjani
Sokwenzenjani was another work that Robbie worked on. It was also an emotional love song. The blend between Naima's voice and his was the real deal in the song. This was another hit that earned Malinga a top position in the charts. It had close to two million views on YouTube.
3. Robbie Malinga feat Kelly – Sobabili
Sobabili was one of the greatest hits in Malinga's Heavy Weight album. The song highlights the story of a couple who firmly believes in love and has chosen to stick together and not let anyone breaks their bond. This hit also garnered close to two million views on YouTube.
4. Hold On (ft Fiso)
Hold on is one of Malinga's gospel hits. In this hit, he worked with Sifiso Fakude, who is known for doing justice when it comes to RnB hits. In this song, the two encourage themselves and their audience to keep fighting on despite the hard times that might come up.
5. Inhliziyo Yami
Robbie had a thing for love songs. In his voice, he would create an atmosphere full of love while performing his songs. A perfect example of such songs was Inhliziyo Yami. This old hit sounds better every time that it is played. In this hit, he highlights how much he is tired of waiting, and now that he has found a good woman, he is ready to settle down and marry her.
Even though Robbie is no more here, he still lives in his music. His music has influenced millions of people in South Africa and beyond. His contributions towards helping upcoming artistes grow and are unforgettable. Robbie Malinga was a legend, and South Africa celebrates him every day.
READ ALSO:
Robbie Malinga Jnr announces his mission to motivate young men
Robbie Malinga Jnr hit back at his haters: 'I am raised well'
Robbie Malinga's new bae? Girl takes a shot with Rob Maley and wins
Source: Briefly News