10 facts about sexy Sinazo Yolwa you didn't know
Sinazo Yolwa is a beauty to behold. The celebrated TV personality and host, has been making waves for more than 7 years on the front line of TV and has recently moved to work behind the scenes. This was prompted by the fact that she loves telling stories.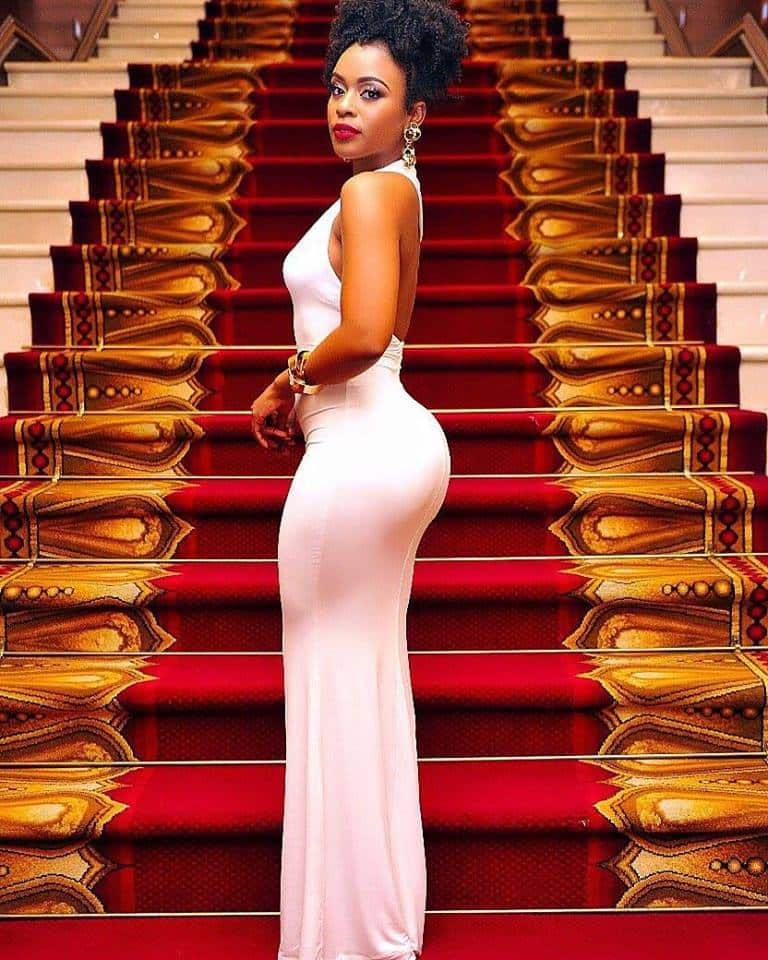 The cute presenter is one that is passionate about telling local stories. She believes that her going behind the scenes will facilitate this as it would afford her the chance to help make this a reality. Even so, she still gets to show her pretty face every once in a while, so not all is lost.
Interesting facts about Sinazo Yolwa
Are you one of those that have been wondering about Sinazo Yolwa age? Do you think she looks too young for her age? Well, Checking out Sinazo Yolwa Instagram posts will only make you interested in her. Check out the following facts about the beauty that you may not be very familiar with.
She is a graduate of The University of Cape Town. In case you were wondering what level is Sinazo Yolwa education, then you know that she went to university. This is probably where she nurtured her talent of presenting local stories. She dreams of owning a production company in the future.
She is a daughter of a single mum born in 1988 and raised in Eastern Cape.
She went to school at Seapoint and excelled. In fact, she was awarded the Stephen Young Scholarship which the highest honour any student from the school can get. This shows that the young lady has always been brilliant even during her younger years in school. It is no wonder that she graduated with honours in both English and Afrikaans.
She joined the University of Cape Town in 2007 to study Bachelor of Commerce in Accounting and graduated in 2010.
She first appeared on TV in 2010 as a host of The A-List, an SABC3's lifestyle show which aired for only one season.
She has been on TV commercials for Sasol, Vodacom, Ackerman's and Brut together with Kerry McGrego and Candice Boucher.
The aggressive star has worked with Tshwane TV as a presenter of their environmental show, Water is Life. She has also appeared on Top Billing as a part-time gig.
2012 saw her joining Lerato Kganyago as an entertainment correspondent for The Link show. She writes her own segments here.
2013 marked her entrance into the Real Goboza where she replaced Pearl Thusi to co-host the show with Phat Joe and Amanda Du Pont.
The passionate TV personality is almost unstoppable. This is seen in her dreams of wanting to own a production company where she can work behind the scenes as an executive producer and also run her fashion business.
READ ALSO: Themba Ntuli's wife, wedding, illness, family and cars
Sinazo Yolwa pictures
As one of South Africa's finest presenters, it is only reasonable that people will keep up with her posts on Instagram and other social media sites. Fortunately, she does not disappoint when it comes to taking cute photos of herself. Whether she is in an official suit for work, or relaxing and having fun in bikini wear, you can always see through her beauty. Check out the following pics to confirm.
Relaxed and sexy.
Rocking in cultural attire.
The simple girl next door.
Sinazo Yolwa should give you something to think about. It is never enough to just settle when you can do a lot more with your talent.
READ ALSO:
8 Facts about Neil Sandilands
League's presidency hopeful, Mokako criticises ANCYL leaders
Randall Abrahams biography: Age, wife, family, kids, marriages and career path
Source: Briefly News