Israel Makoe age, son, movies, and dancing
Israel Makoe, also known as Israel Matseke Zulu is an actor, singer, dancer, and poet. He is a perfect example of rising from grass to grace as he rose from a poor kid to a famous actor that was first known for his role in GP in an SABC1 drama series called Gaz'lam, from 2002 to 2005.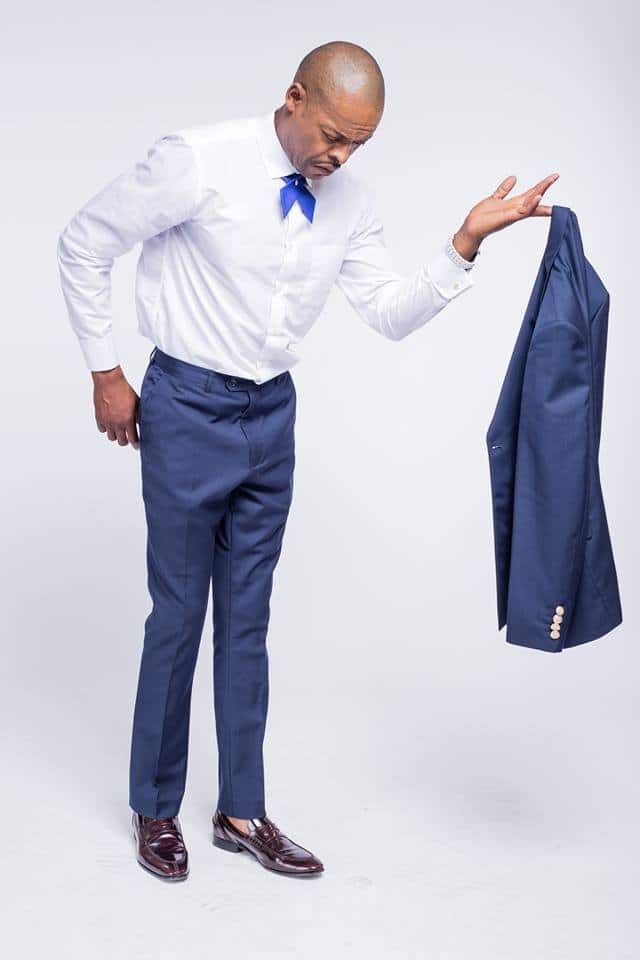 Success sometimes must be dreamt and wished for before it comes. The actor has always wanted to be famous and always desired to change the lifestyle of his family. Having been born and raised in Alexandra, life was not always easy for him and his family. Poverty and the need to help fend for his family pushed him into a life of crime at an early age.
Everything you need to know about Israel Makoe
Israel Makoe did not have an easy life as a child. Not performing well in school did not help matters as this would mean a poor future for him and his family. Seeing crime as the only way out, he joined a gang of other criminals and became part of these activities at a tender age. The environment in Alexander was one of crime. He participated in these activities from 1988 to around 1995 when he was arrested the second time since he was first arrested in 1988 when he was just 14 years old. This means that he was born in 1974 making him 45 years old today.
During his second time in prison, where he was sentenced to serve 8 years, Israel Makoe started a drama club where he taught inmates acting. His theatre group called Abaqobi Drama Group which included some prisoners and members of VSTC from Alexandra. The play was named Hayi Kabi Magenge.
Makoe did not serve his full term and when he released in 1996, he served in Victory Sonqoba Theatre Company. This was when his big break of auditioning for the award-winning SABC1 drama series Yizo Yizo came up. His role involved acting like a gang leader in prison, which also pushed him to record a hit soundtrack with Kwaito star Mandoza. This is just but one of Israel Makoe songs.
READ ALSO: 8 Facts about Neil Sandilands
Acting career
While his acting career may have stared in prison, it continued to flourish long after he left. He ran the Alexandra-based theatre group known as Ishoshovi. 2015 saw him get a starring role in the e.tv drama series Z'bondiwe as Jakes Masilo, Killer's right-hand man that is cold, dangerous and ruthless, a role that viewers seemed to love him for.
November of 2016 was his debut on South Africa's famous Magic soapie called isiBaya where his role was as a gangster Cyprian Gumbi. He made his first appearance on Monday 28 November (Season 4, Episode 186). It was the first time that he was referred to as Israel Matseke Zulu.
Israel Makoe movies
Israel is a great actor. Whether he is doing Israel Makoe funny videos or acting like a gangster in one of the movies he stars in, you can always tell that he is a talented artist. This has been proven time without number, on the different roles he has taken up. A few examples include when he acted as the prison gang boss Boyza in Yizo Yizo The Return.
His role as Ghetto Professor (aka GP) in Gaz'lam as well as when he was Tsotsi's father in Tsotsi are all proof. His talent continues to show up when he plays the gangster called Joburg in Four Corners And also when he stars as the gang leader Skroef, in the award-winning iNumber Number. The Gusheshe-loving village villain, Mugza, in Hard To Get was another proof of an excellent actor in action. Fans also loved him as Jakes Masilo, the cold, ruthless and dangerous right-hand-man to Z'bondiwe's super-villain, Killer.
He may have dabbled as Zone 14's deranged prophet, uncle Israel, as well as Thishiwe's abusive, blind father on Isthunzi, his role in Beyond the River showed a different type of cast in him, one that is a true reflection of his true character as a mentor.
With the above roles enumerated, some of the most common movies he has acted in as recorded by IMDb include:
Tsotsi of 2005
Dora's peace of 2016
Beyond the River of 2017
Does Israel have a wife?
Sometime back, Israel took photos with dance queen and socialite, Wabantu in club 9 and seemed to be the start of a perfect and blooming professional relationship. Ma- Orange, which is Israel's other name says that Wabantu is a cool person. She, on the other hand, has always admired the gangster actor, which made their chance meeting a perfect one.
While nothing is known in public about his wife, the photos that he took with the dance-queen, which the two confirmed to be about their professional relationship, may have bee mistakenly thought to be something else. Until such declarations are made, for now, not much about the actor's personal life, and his relationship is known. Professionally, he is doing really great.
Iseael Makoe dancing
The coming together of the two is only for professional purposes. With Wabantu being a great dance, and Israel's dance videos showing some good moves, it is good to guess that there collaboration will yield excellent results. Here is a dance video of Makoe that will convince you the same.
What of his son?
Makoe had a son that was accidentally shot. The pain of losing his first child was one that stayed with him for so long. Thoughts of retaliation came to him but he had to compose himself so as to take care of his other son. While many known him from his characters on movies and TV as a man without emotions and sometimes even a conscience, what many may not know is his struggle with the loss of his child. He says that no amount of counselling can heal you from this as you will continue hurting from it. He had to attend court proceedings as a matter of being forced as he had an idea of how things would end up.
Israel Makoe is a true definition of what hard work and never giving up is about. The man was able to embrace the challenges he faced and turned them around for his own good. In his own words, prison was the place that changed his life, something that everyone can see. He moved from a hopeless prisoner to a celebrated actor.
READ ALSO:
Bill Gates family members, background and photos
Unathi Msengana biography, husband, kids and age
Themba Ntuli's wife, wedding, illness, family and cars
Source: Briefly News