If you are a fan then you will want to know the upcoming Suidooster teasers as these will keep you anticipating for more of your favourite program. Fortunately, you can always know what to expect in the coming days, this April.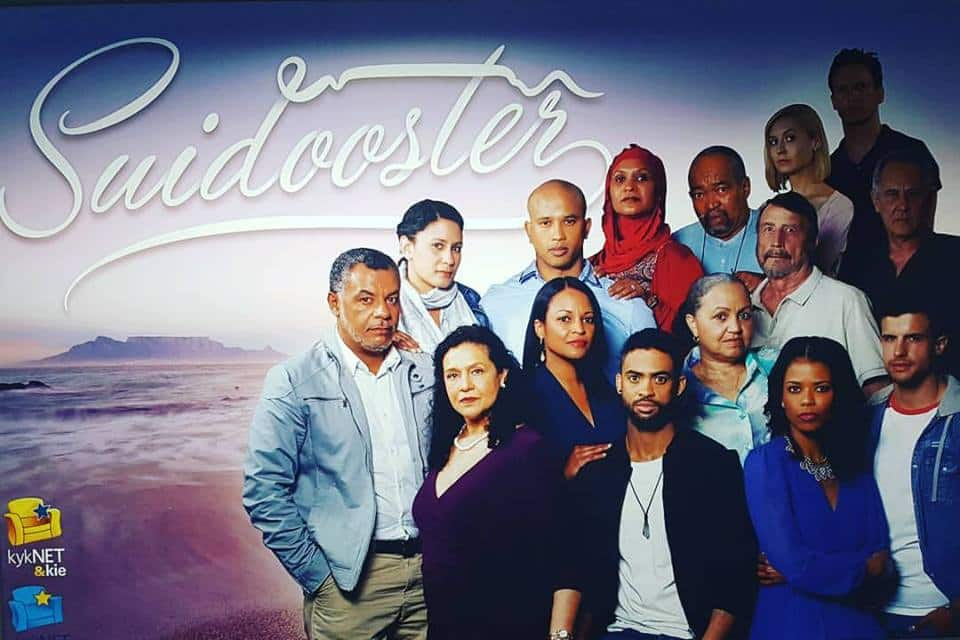 Suidooster teasers give sneak previews and insights in the coming shows of your favourite TV series. With an expanding team, even as you master the names and get familiar with the Suidooster cast, what you need most is to know what the next show will be about. Fortunately, the following teasers come in handy.
Suidooster teasers April 2019
With the premiere of season 5 this month, it is exciting as you look forward to what will be next in your favourite series. The following is an interesting preview on each day's episode as spread out through the month.
Monday 1 April 2019
This starts with Episode 724 and marks the Season 5 Premiere! In the episode, Chris will make a breakthrough in his investigation on the disappearance of Izette. It is in the same episode that Mymoena accepts to give Kaashifa a second chance, whereas Tim comes to terms with the full extent of Izette's betrayal.
Tuesday 2 April 2019
In episode 725, Kaashifa regrets an action she takes almost immediately she does it, while Mymoena faces a difficult choice. The investigation into Izette's movements turns out unexpectedly.
Wednesday 3 April 2019
Episode 726 has Danielle's life overturned, and Mymoena in a tight spot where she has to decide on her future with Kaashifa. On the other hand, Tyron and Wade are entangled in their friends' love lives.
Thursday 4 April 2019
The start of episode 727 has Danielle struggling to keep sane while Mymoena's children confront her about Kaashifa. This episode also has Siya and Justin accepting their relationship issues and realising that something is amiss.
READ ALSO: Rammstein - "Deutschland": public reaction to epic video for the first song in 8 years
Friday 5 April 2019
This episode 728 starts with Justin questioning his friendship with Tyron, Wade, and Siya. Mymoena ensures her public demonstration takes place, and Tim and Danni's relationship goes through testing once more. There is a lot going on, and you do not want to miss.
Monday 8 April 2019
In episode 729, Danielle finally gets to her breaking point and everyone is concerned, but nothing seems to work. There is an open competition between Siya and Justin, whereas Bianca plans a huge surprise for Kaashifa and her mom.
Tuesday 9 April 2019
In this episode 730, Tyron has a scheme up his sleeve while an online article on Mymoena's show stirs trouble.
Wednesday 10 April 2019
In episode 731, you get to see the Ruiterbosch community dealing with shocking news. Zoe begins to blame herself, while Simon has different ideas concerning what happened. In the process, Mymoena strives to get out of her deal with Kaashifa.
Thursday 11 April 2019
In this 732nd episode, Ruiterbosch people mourn. Mymoena and Kaashifa are stubborn, while Siya is pleasantly surprised.
Friday 12 April 2019
Episode number 733 has Mymoena struggling to accept her new deal with Kaashifa. Justin has a fear that Chelsea-Kate's preference is inclining towards Siya. Zoeon the other hand lays into Tim.
Monday 15 April 2019
Episode 734 has a lot of drama. Mymoena and Kaashifa strain to act professionally in front of the camera, which is often easier said than actualized making it very awkward. Tyron, on the other hand, gives Siya an invaluable tip concerning Chelsea-Kate, while Tim misses his timings when saying a wrong thing.
Tuesday 16 April 2019
In the 735 show, Chelsea-Kate believes she knows which one of the two guys she must settle for, while Mymoena and Kaashifa's continue with their struggles. It is on this very episode that Tim's patience is put to test.
Wednesday 17 April 2019
Episode 736 is where Ian decides to go ahead with plans to keep protect someone, and this does go down well with Tim. Siya takes Chelsea-Kate away from Justin, and Mymoena gets upset about an argument she and Kaashifa had.
Thursday 18 April 2019
The 737 show is when Tim's plans are starting to get messy, and Mymoena tries to step up. Tyron has to act as the referee between the two lovers.
Friday 19 April 2019
In Episode 738, the two suitors await the news of Chelsea-Kate's decision. Ian plans for Malerbe, and Mymoena gets more insight about Kaashifa's video.
Monday 22 April 2019
Episode 739 stars with Justin feeling as if his life is at a standstill. There is some shocking news that elicits a number of reactions from the Ruiterbosch community, while Mymoena gets an opportunity but is faced with a difficult choice to make.
Tuesday 23 April 2019
In Episode 740, Kaashifa begs Mymoena to be a part of Hallie-happies again. Justin takes a decision to focus more on his music career.
Wednesday 24 April 2019
The 741 show has Justin believing that he has made a music breakthrough, while Ian is caught off guard after running into a person from his past.
Thursday 25 April 2019
In episode 742, Tim reconciles with his new life's developments. Justin contemplates on giving modelling a shot while Mymoena plans a dinner party for Kaashifa.
Friday 26 April 2019
Episode 743 is where Rhafiek increasingly feels that his circumstances are frustrating, while Justin must attend a photo session as a prerequisite for his modelling job. Lee-Ann is not optimistic about Ian and Sharon's relationship thus setting a trap for them.
Monday 29 April 2019
Episode 744 shows Rhafiek as a frustrated fellow and as such he irritates Carmen. Justin gets into trouble with Bridgette, and Sharon annoys most people.
Tuesday 30 April 2019
Episode 745 shows Mrs. J's infinite kindness, and everybody loves Justin's photo's, but he is the only one seeing his flaws. In the same show, Sharon gives Ian a piece of her mind.
Even as you await Suidooster teasers May 2019, enjoy catching up with the series on kykNET and kykNET & Kie every Mondays to Fridays at 18h30. You can be sure that you will have something interesting to occupy your minutes. It is totally worth it.
READ ALSO: