Generations: The Legacy, is among South Africa's most popular soap operas. The show has been in existence for ages and never gets old. The humor in it keeps on getting better. Going through Generations teasers will make you more curious about what is going to happen in the forthcoming episodes of the show. The Generations teasers May 2019 is quite interesting, thanks to the drama depicted in the flow of events.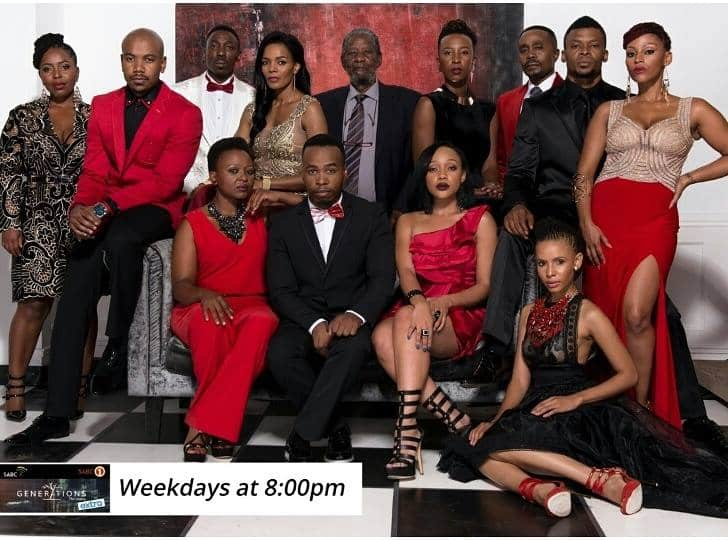 Generations is an old South African soap opera that is full of drama. The series is filled with excitement, thanks to the cast and the crew. In the Generations teasers May 2019, it is evident that the show is going to be epic. More secrets are going to be revealed. People are going to break up. The Vutha virus is going to take another turn. Others are going to find out confidential information that might completely change them. These Generations teasers May 2019 have the juice about the show.
Generations: The Legacy teasers for May 2019
The Generation teasers for May are so engrossing, especially because of the secrets that are going to be revealed. These teasers are a glimpse of what is going to happen in the show in the forthcoming episodes.
Episode 113 – Wednesday, May 1st, 2019
Jack has a massive task of making sure that his secret remains concealed. Lucy gets back to the interrogation position. The VOTE staff, on the other hand, is shaken by what is in the package that was brought.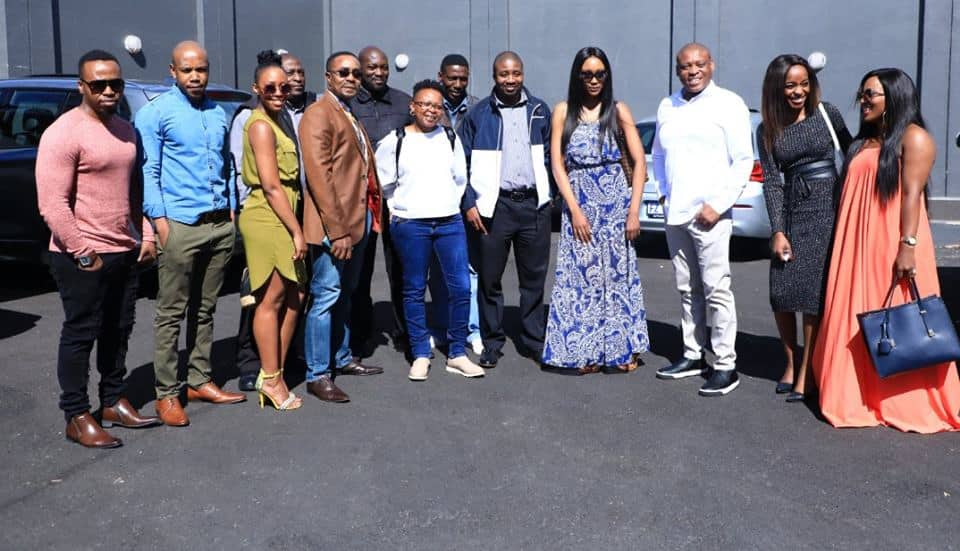 Episode 114 - Thursday, May 2nd, 2019
Things get more heated up, especially after Zithe's secret is revealed. Sphe, on the other hand, seems to be getting overwhelmed by the events of the past few months. Lerato takes the leap of faith to stalk her crush.
Episode 115 - Friday, May 3rd, 2019
Mpho finds out that he is the first suspect. On the other hand, the men silently move in the direction of the blackmailer. The suspense is, will they get to him on time? Smanga, on the other hand, makes his rivalry public. Watch out to know who is going to win.
Episode 116 - Monday, May 6th, 2019
Jack sends a man on a mission to the Moroka house. His motive is still a mystery. Crazy J has to be decisive when reacting to the events. This is after he draws the attention of a few uninvited guests. Tshidi, on the other hand, makes a surprising discovery after collapsing.
Episode 117 - Tuesday, May 7th, 2019
Sipho takes part in a live interview that leaves people surprised. Sphe tries to negotiate for a man's life to be spared. Zondiwe realizes that something is seriously strange.
Episode 118 - Wednesday, May 8th, 2019
Gaddafi is not happy with the questions that his wife asks him. Mpho gets super enthusiastic, especially after he gets a lead. Lerato has a callous decision to make.
Episode 119 - Thursday, May 9th, 2019
Crazy J finally learns from his own experience that his actions have sequels. There is a new passenger who gets to Johannesburg International airport. The patient does not look okay, and he is unhealthy. Later, there are two ex-lovers bidding bye.
Episode 120 - Friday, May 10th, 2019
Tshidi's lie finally gets exposed. Out of rage, Zitha declares that she will live her life on her terms. Tau is not thinking twice about punishing the defiant employee.
Episode 121 - Monday, May 13th, 2019
Sphe schemes through a confidential file. Whatever it is that she finds in the file leaves her disturbed. Gadaffi's file, on the other hand, reveals his concealed personality that no one has ever known.
Episode 122 - Tuesday, May 14th, 2019
The tenants at Siqalo get curious. This is after a team of medical practitioners get to the residence in their work attire. Someone notifies Smanga, and it looks like things are not so good for him. The Diales watch the days news broadcast. It turns out that things are also not so good for them.
Episode 123 - Wednesday, May 15th, 2019
Mazwi goes out of his way to tell his wife to stick to her lanes and mind her business. It looks like Mpho's hopes of having a father figure are slowly being dimmed. Tau, on the other hand, chooses to disguise and risk all for love.
Episode 124 - Thursday, May 16th, 2019
Gadaffi finds out disturbing information. His mood suddenly turns gray. Sphe tries to put on a courageous face, but deep down, she is terrified. Lucy, for the last time, proves that she is not old.
Episode 125 - Friday, May 17th, 2019
Mrekza feels sorry for the woman who is suffering. Tshidi breaks down into tears after things fail to go her way. Fear reigns as someone they know succumbs to the Vutha virus.
Episode 126 - Monday, May 20th, 2019
Gog'Flo has something cooking, even though the greatest fear is, is it going to work? Could Crazy J be linked to the cure? Some good news suddenly stop Tshidi's sadness. The problem is that the good news could have come way too late.
Episode 127 - Tuesday, May 21st, 2019
Lucy is quite infuriated by what transpires at the VIP event. Gadaffi still insists on finding out the truth. Pele is devastated by the effect that the Vutha virus has brought forth.
Episode 128 - Wednesday, May 22nd, 2019
Sphe is shattered as she bids Rori goodbye. A revelation that was not planned for is made, and it leaves Smanga in awe and disturbed. Mpho is sent out on a mission to spy something.
Episode 129 - Thursday, May 23rd, 2019
All the patients are pessimistic, especially when the antidote does not look like it is working. Cosmo is found red-handed in action. Mrekza is in disgrace but cannot explain why.
Episode 130 - Friday, May 24th, 2019
Tau reveals something that leaves his sister in fear. Lucy, on the other hand, feels that for the best results, she should do the job by herself. Jack welcomes a visitor whom he feels is friendly. He, however, has no clue that the visitor has hidden motives.
Episode 131 - Monday, May 27th, 2019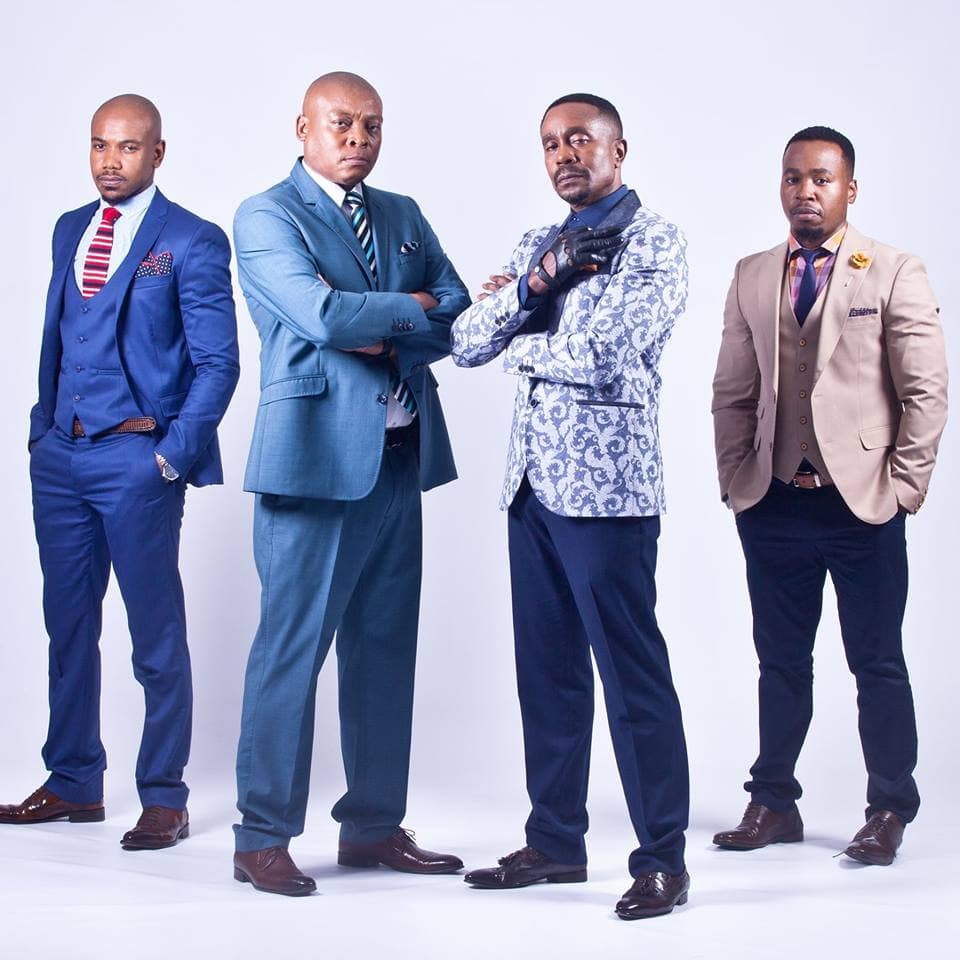 Out of rage and anger, Gadaffi finally reveals the secret. Ayanda is hurt and infuriated that another person has taken her spot. Zitha also finds out something that leaves her shaken to her slightest bit.
Episode 132 - Tuesday, May 28th, 2019
Mazwi is unhappy about what is in the mind of his wife. Linda, on the other hand, has some shocking information about Mrekza. Tshidi tries to mislead the father of her baby. Watch out to find out whether her plan is going to work.
Episode 133 - Wednesday, May 29th, 2019
Smanga is on the limelight. It, however, is not for the right reasons. Sphe tries to handle the situation. She, however, does not make it any better. It gets worse on her. Jack tells his lover that there is a decision that she is supposed to make.
Episode 134 - Thursday, May 30th, 2019
Ayanda is not happy because she is being compelled to do something again. Lucy discovers another hobby. Cosmo gets more worried. The captain is ordered to cancel the plan; however, it looks like it is too late to call it off.
It turns out that Generations teasers May 2019 depict that the show is going to be heated up with a lot of drama. Make a point of watching the show and see things unfold. The tension in the show is worth dying for, especially now that people's darkest secrets will be out. Generations airs at 8 pm on SABC1 from Monday to Friday.
READ ALSO: