- A heartbroken dad, Damian Jantjies, recalled how he had to let go of his son's lifeless body
- Jantjies' two-year-old son fell into an underground sewerage system where he drowned
- He jumped in after his son but could not save his life
PAY ATTENTION: Click "See First" under the "Following" tab to see Briefly.co.za News on your News Feed!
Damian Jantjies, who hails from Greenfield, Blackheath, fetched his son in Kleinvlei after work on Friday. The toddler was set to spend the weekend with his dad.
On their way back to his home, Jantjies and his two-year-old son, Shaygan, picked up stones which they tossed into the canal - an activity the heartbroken dad said his son enjoyed.
"It was so nice to see him so happy. I took photos of him – he threw the pebbles as hard as he could," he said.
According to News24, the smiling dad recalled his son's little hands were too small to hold some of the rocks he tossed into the canal.
READ ALSO: Man destroys shack after spotting his bae inside with another guy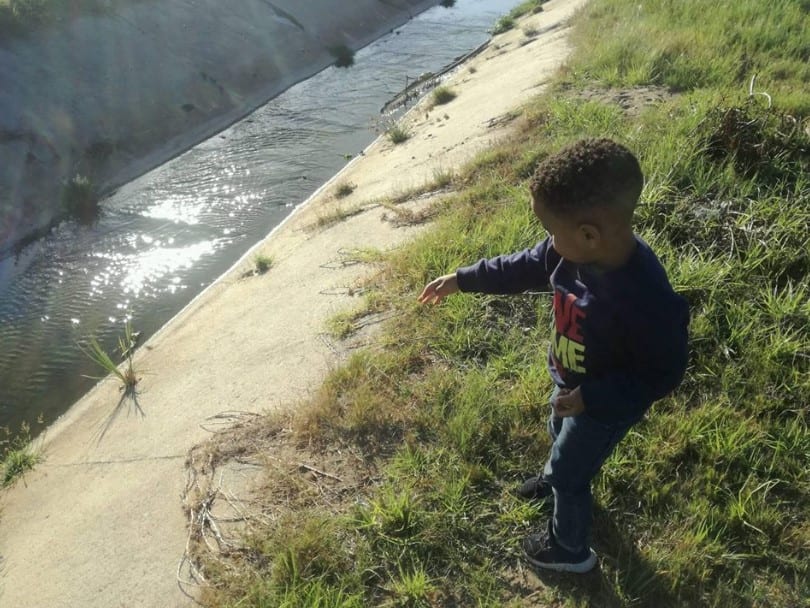 PAY ATTENTION: Do you want to know what's trending on Briefly.co.za? Join our WhatsApp group today.
Jantjies said his son was eating a bag of chips as they travelled home. He then saw an acquaintance, Bradwyn Kleyn, who was en route to work.
Jantjies stopped to chat with Kleyn and when he turned around he saw his son fall into a grass-covered hole next to a closed drain, the publication reported.
"I shouted: 'Daddy's coming, Shaygan'. My son shouted for me. But it was dark and there was water all around me. God pushed me towards him. I had him in my hands. I swallowed that filth because I needed to save him," Jantjies said.
READ ALSO: 90s Rage: Celebrities Whose '90s Look You've Never Seen Before
Jantjies added when he reached his son, Shaygan was lying on his back. He held his son in his arms but he realised the toddler was unresponsive.
The devastated dad recalled how the water gushed around them and he knew he had to let his son go.
"I told him: 'I can't hold you any longer. I have to give you to God'," he said.
Shaygan's body was discovered by a child further up the canal. Jantjies said his son is now a "star" and "God's angel".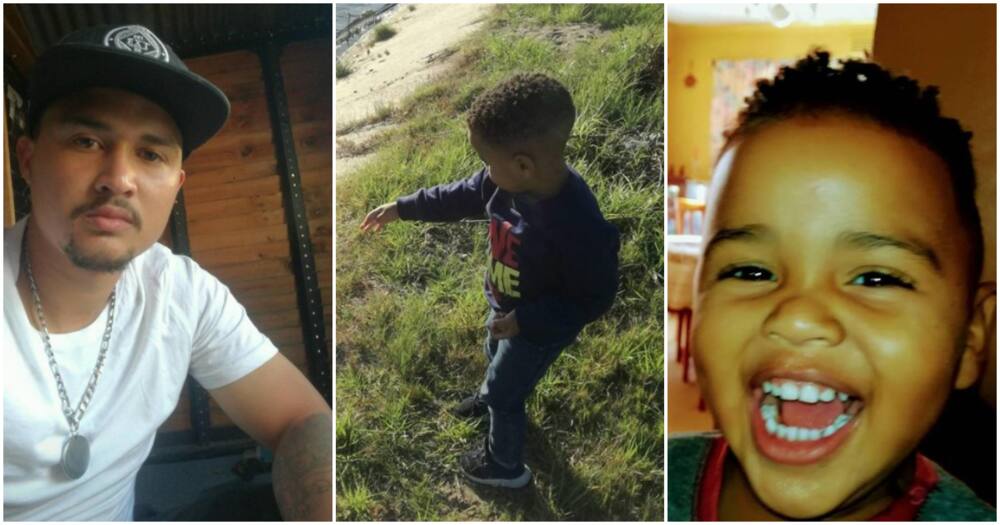 Social media users sent their condolences to Jantjies and his partner of seven years, Simone Simon.
Rene Hinson wrote: "RIP little angel. My deepest sympathy to your family esp. Mommy and daddy. This is so so sad,I have a 3-year-old and cannot imagine how you must be feeling. My heart goes out to you. May you experience God's peace and may He comfort you and your family during this trying time. Your boy is safe in the arms of Jesus."
Thandoe Ntsiki KaFuze Ntuli added: "So sorry for your loss my brother, But your son is in a better place."
Vassy N Dev Naidoo commented: "God keep this handsome boy in your arms... rest in peace baby boy."
Enjoyed reading our story? Download BRIEFLY's news app on Google Play now and stay up-to-date with major South African news!