You might have seen her on Rhythm City and mistook her for a fifteen-year-old baby. She is close to double that age. Mapula Mafole is not the young girl that most people think she is. She is twenty-eight years old and has her life going on, like that of people her age.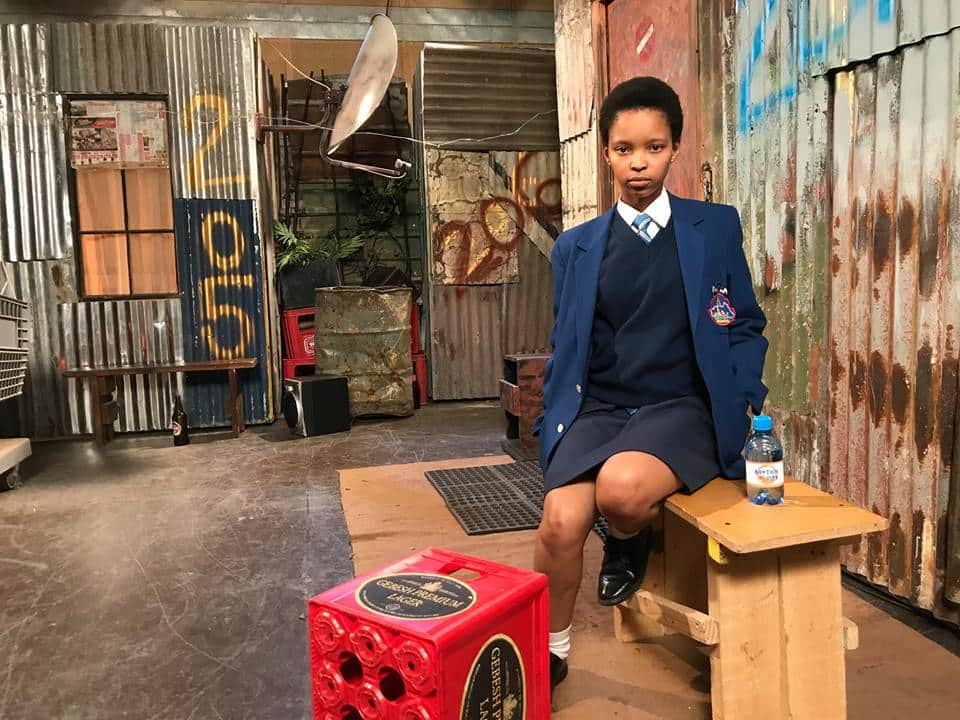 Mapula Mafole has had a passion for acting since she was a young girl. She even went ahead to pursue an acting-related course for her undergraduate levels. She could not wait to graduate. She auditioned for her first show at twenty-two and has since then been a familiar figure on the screens. There is so much about her, apart from the young girl that people see on Rhythm City.
Mapula Mafole biography
Most people mistake Mapula from Rhythm City for a teenage girl. There is so much information that they do not know about her, and if they did, that would be reason enough for them to change the mindset they have of her.
For that reason, Mapula Mafole biography is necessary, but first, how about these ten facts about Mapula Mafole that you need to know;
1. Mapula Mafole shares her birthday with Nelson Mandela
She was born in Krugersdorp on 10th July 1990. She, however, did not grow in Krugersdorp. Mapula Mafole's age as of date is twenty-eight.
READ ALSO: 10 facts about Faith Nketsi: age, boyfriend, family, career and twerk video
2. Mapula grew up in Pretoria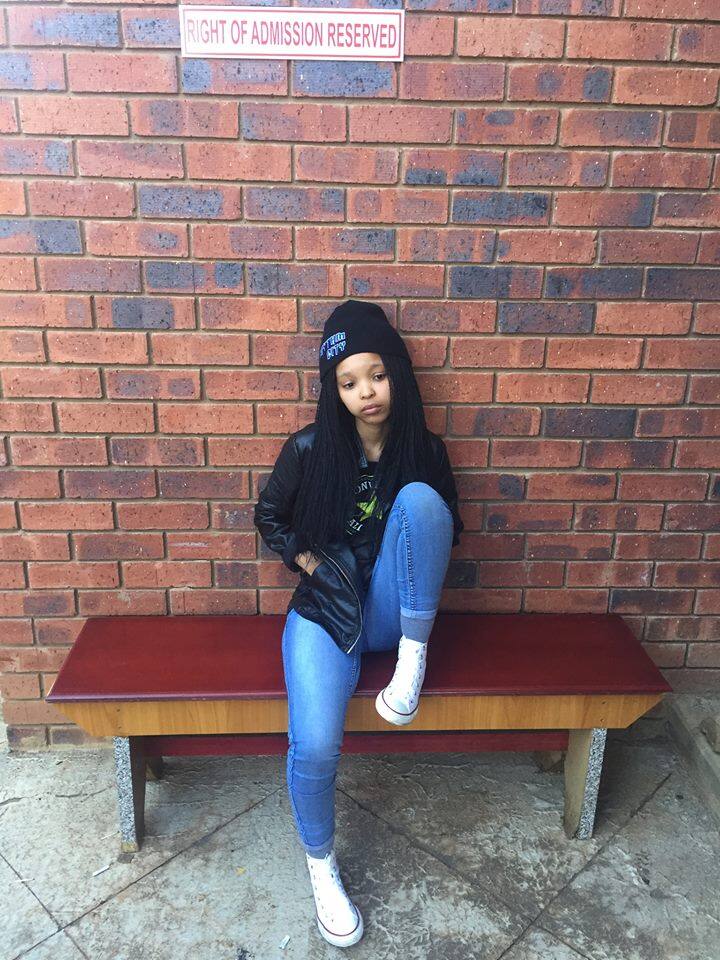 When she was ten years old, her parents relocated to the United Kingdom. They, however, did not move with them. Mapula and her elder sister had to move to Pretoria. This process of relocating had a significant impact on the two of them, especially for Mapula. She had a difficult time adjusting from life in a small town to living in the city. She also had a problematic time mainly because she missed her parents.
3. Mapula Mafole is a university graduate
Mapula did not wake up one morning and auditioned for her roles on the shows she features in. She is a university graduate. She went through film school, at AFDA. That was between 2011 and 2012. Even before she graduated in 2013, she had already landed a role in one of the famous TV shows.
4. Mapula landed her first role at twenty-two
Her first role on a TV show was in 2012. She had barely finished her degree and was merely twenty-two years old. She auditioned for Intersexions. She was lucky enough to be among the cast members that were selected. She played her role in the show, alongside her studies, and even after she had graduated. The role she played in Intersexions helped her build her portfolio.
5. She auditioned for her role in Rhythm City
When Rhythm City advertised for auditions, Mapula was among the few people that turned up for the auditions. All the contestants were told that they would be called back. When she was called back, the crew had changed things. She was not assigned the role she had auditioned for. They had come up with a part for her. That is how she landed her role as Mapula on Rhythm City.
6. She is a fourteen-year-old on Rhythm City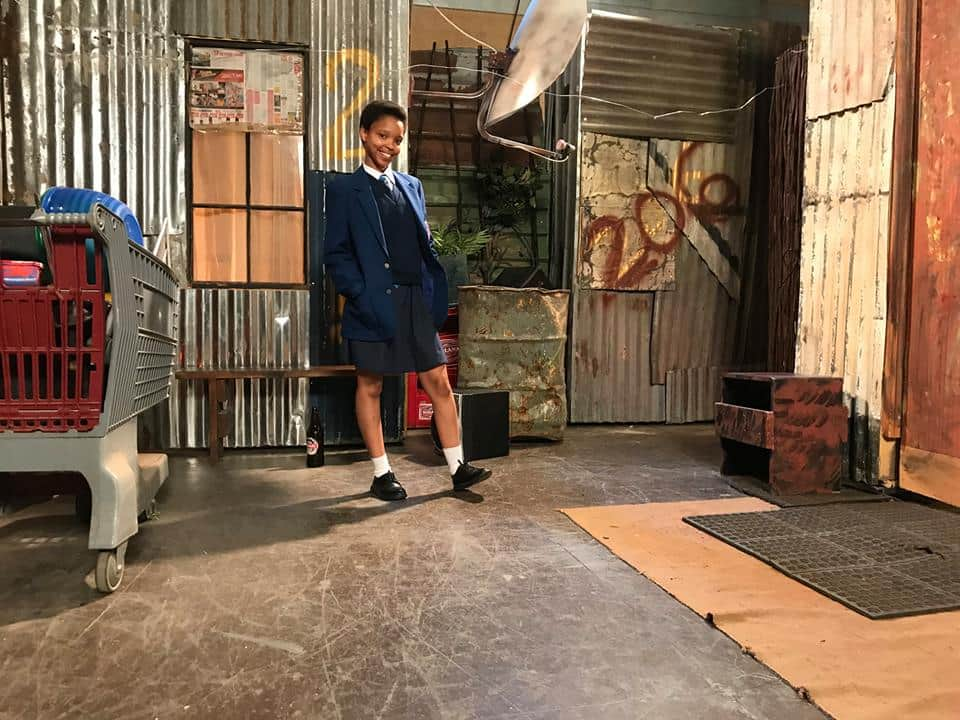 Mapula's role on Rhythm City suits her body. She is a fourteen-year-old girl, whose mum left without a trace when she was eleven. She plays the role of an abandoned child who has suffered rejection all her life. She, however, sees the beauty of life when one of her cousins, Sabelo, comes to her rescue. Sabelo makes Mapula realize the vision of life when he becomes her support system.
7. Her role in Rhythm City has had a significant impact on her life
Mapula landed a role on Rhythm City at a young age. Being on the show for that long has had considerable influence in her career and life as a whole. The show has provided her with an opportunity to perfect her acting skills. She always wished to be on a show that would be aired frequently, and Rhythm City has provided her that opportunity. She says that being on set every day is a blessing to her. She also acknowledges the challenges that she has faced while on the show. They have molded her into being a better person.
In an interview that she did, Mapula says; "She's shown me another side of life and has helped me grow. She is significantly younger than me, but I think she is way stronger than me. She's more resilient than I am, but those things have rubbed up on me. Life keeps getting harder for her, yet she still gets up and tries again. She does it not only for herself but for her family."
8. Mapula is a TV award nominee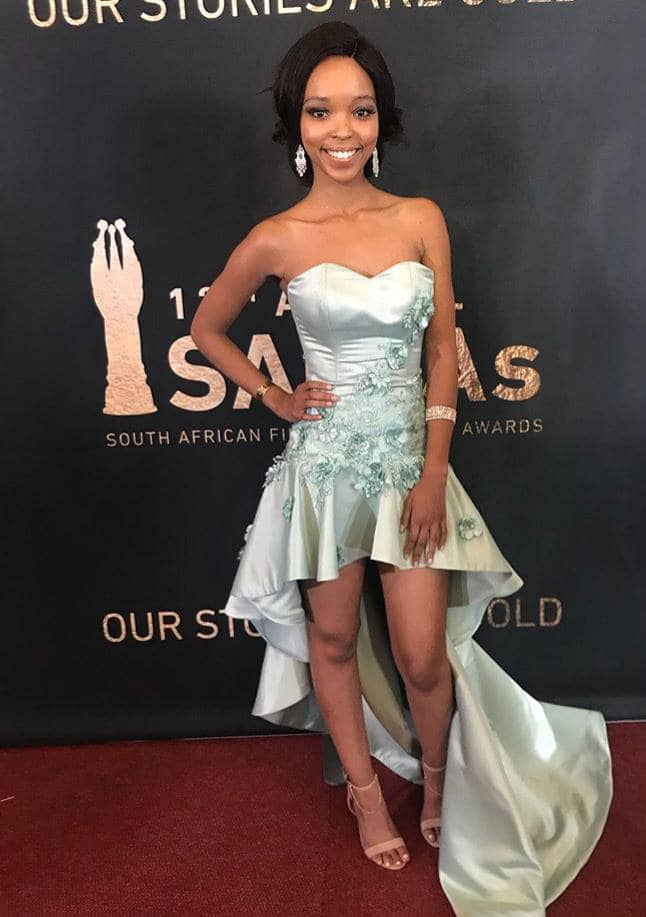 Mapula's hard work and commitment towards her career has paid her off. She was among the few lucky TV personnel who were nominated for awards in 2018. She was nominated for the SAFTAs awards that took place on 25th March 2018. She was nominated for the best-supporting-actress category, alongside Zimkhita Nyoka of Gold Diggers 2 and Tarryn Lamb of Suidooster. Of the three, Tarryn Lamb emerged the winner. In as much as Mapula did not win this award, making it to the nominations was a big break for her.
9. Mapula has also featured in other award-winning TV shows
Most people know her for the role she plays in Rhythm City. Others have had to ask, has Mapula Mafole ever played a role in Generation? Yes, Mapula had a cameo role in Generations: The Legacy. She also had a role in Soul City that airs on SABC1. In 2015, she had a cameo role in Z'bondiwe, a South African action drama that was on etv. Apart from that, she has also featured in a South African movie; Rise as Palesa.
10. Mapula can dance
Most actors are multi-talented. Mapula's other talent is dancing. She shared a video of herself dancing to Ciara's new jam, Level up, and all we can say is that she got the moves.
Mapula Mafole might look young because of her petite body; however, that does not stop her from doing her thing. She is an accomplished actress. At twenty-eight, she has built her skill in acting, and it keeps on getting better. No one should judge her for her petite body, because to her, that is her what puts on her table.
READ ALSO:
10 Fun facts about Muvhango's Marang, the stunning Sharon Seno
10 inside facts on the multi-talented Bonang Matheba
10 little known and interesting facts about Cyril Ramaphosa
10 explosive things learned from the state capture inquiry so far