It is 26 years after he is gone, but his impact is still felt until date. Anyone who witnessed the apartheid in the country will know the significant roles that men like Nelson Mandela, Steve Biko and Thembisile Chris Hani, to mention but a few, played in ensuring that South Africa became a free nation. Therefore, as the country marks the anniversary of this struggle hero and leader of the South African Communist Party (SACP) Chris, here are some interesting facts that you need to know about him. Read on to find out!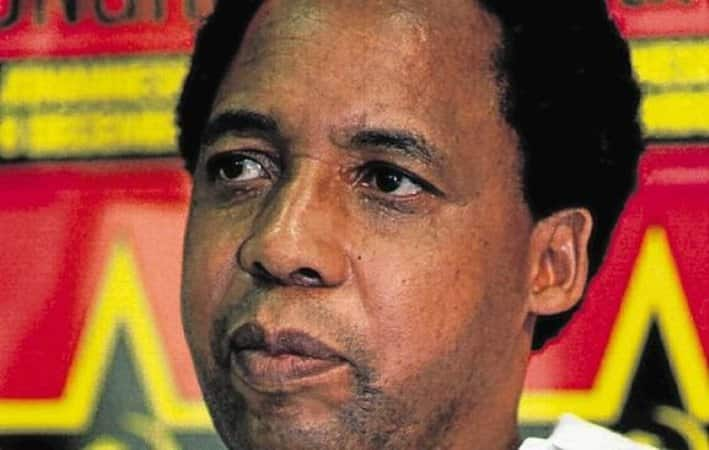 Until his death, Chris Hani was known for his fierceness in opposing the apartheid government. As a brilliant student while in school, he finished two school grades two times in a single year, and when he was in the University of Fort Hare, he studied Latin, English as well as modern and classical literature. His passion for change was so strong that he shunned any sport. When he was interviewed, he said, "I would rather fight apartheid than play sport".
Interesting facts about Chris Hani
1. Chris Hani had a different name at birth
Chris was christened Martin Tembisile at the time he was born on the 28th of June, 1942 in Sabalele village, Cofimvaba region to Gilbert and Mary Hani. Then, out of the six children that his parents gave birth to, he was the fifth child.
READ ALSO: 10-15 facts about Nandi Mbatha that you have to know
2. His anti-apartheid moves were motivated by what his father told him
Right at the age of 12 years, Chris had the opportunity to learn a lot from his father who told him about apartheid and the African National Congress. He got so challenged by this information that he wished to join the ANC and stop the mess on his country. However, because of his age, he had to wait for another three years before he had the opportunity to join the ANC Youth League in Lovedale school where he began his movement for change.
3. Chris Hani was the second most popular leader that ANC ever had
Because of his selfless service and passion to ensure that South Africans enjoy their God-given freedom, Chris Hani rose to become the second most popular leader after Nelson Mandela in the African National Congress (ANC). Besides, with his reputation in the party, he could have influenced things to earn a cabinet post or become one of the senior generals in the army, but he did not go for all those. Instead, he preferred to work behind the scene, and as the SACP general secretary, he was more concerned with building party structures.
4. A non-South African influenced Chris Hani death
Who is the person who killed Chris Hani? After he returned permanently to South Africa based on the lift of the ban on ANC in 1990, Chris was assassinated by a Polish anti-communist immigrant known to be Janusz Waluś on the 10th of April, 1993. Janusz shot Chris in the head outside his home in Dawn Park as he stepped out of his car. Where is Chris Hani buried? While Chris Hani funeral held at FNB Stadium, Soweto, he is buried in South Park Cemetery at Boksburg in Ekurhuleni Metropolitan Municipality, Gauteng.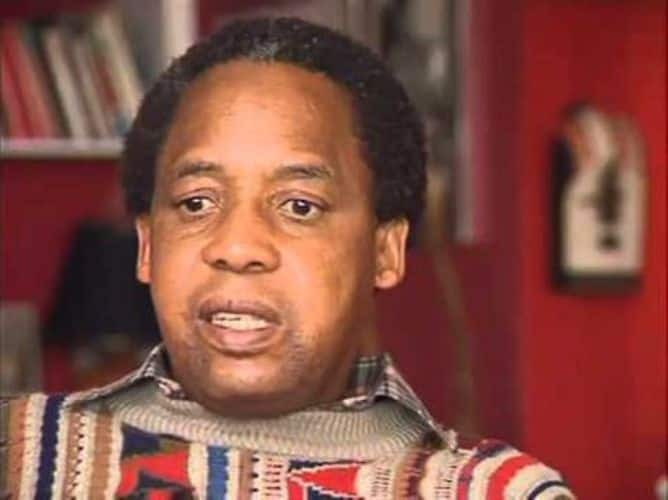 READ ALSO: Mmusi Maimane Biography: Wife, Wedding, Education, Family, Kids, Age and Church
5. Since he died, he has been honoured in so many ways
After he died, he has since been honoured with several titles and certain places named after him in honour of his death. Some of the ways that Chris death has brought him honour include the following:
Specters de Marx was dedicated to him in 1993 by French philosopher Jacques Derrida.
One of the largest known hospitals in the world, Baragwanath Hospital, was renamed Chris Hani Baragwanath hospital in 1997 to recognise and honour his effort at ensuring that apartheid ended in the nation.
An Eastern Cape District Municipality including Lady Frere, Cofimvaba and Queenstown was renamed the Chris Hani District Municipality. Also, the Thembisile Hani Local Municipality located in Mpumalanga bears his name as well.
After the extension of the Central Line in Cape Town, they christened the new terminus that serves eastern areas of Khayelitsha after Chris Hani in 2009.
Known for his die-hard love for his people, here are Chris Hani quotes and sayings that still resonate even after he is no more. In fact, looking through Chris Hani pictures has its way of inspiring you. Check out a few of his quotes below:
The perks of a new government are not really appealing to me. Everybody would like to have a good job, a good salary . . . but for me that is not the all of struggle. What is important is the continuation of the struggle . . . the real problems of the country are not whether one is in Cabinet . . . but what we do for social upliftment of the working masses of our country.
The police see me as the brains and key strategist. I have given up trying to prove that I am campaigning for peace. These guys see me as someone who is bad news. I fear that there are people who have the capacity to eliminate me. I am frightened about what they are planning.
Reviewing the life of Chris Hani, there are lots of lessons that could be learned from him. However, one thing that stands out among all of these is the fact that the best way to live one's life should be for the service of humanity and betterment of society as a whole. When you do this, you will still be remembered for your good works.
READ ALSO: Thembisa Mdoda biography: husband, age, wedding, twins, family, dresses