Born and raised in a Christian home, Simphiwe Ngema is one of the budding stars in the entertainment industry who maintains a clean record as far as South Africa is concerned. While her face is no more new on big screens, the love that she had been showered with, as well as the blows that life had dealt her with, are some of the things that have shaped her life. Apart from the fact that she is a widow, there are other interesting facts which are worth finding out about her.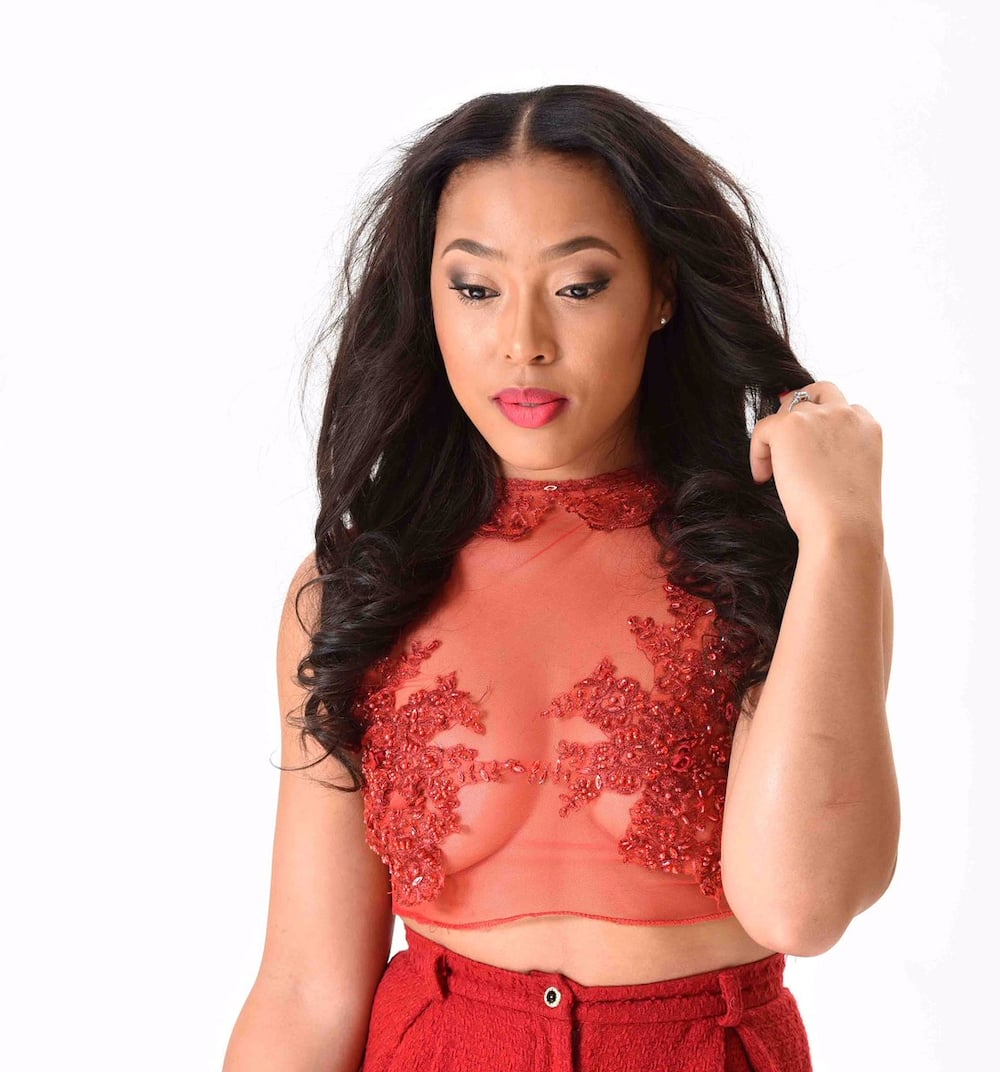 The journey of the South African actress, choreographer, presenter, singer and MC Simphiwe Ngema to greatness can best be described as one with a mix of sweet and bitter experiences. Especially when she lost her husband two months into her marriage, the pain and shock of the loss left an indelible mark in her life which she had been trying to get over since. Therefore, in this article, we share some interesting information that you need to know about your favourite actress and presenter.
Facts about Simphiwe Ngema
1. She is the daughter of a pastor
Interestingly, the parents of Simphiwe Ngema are pastors. However, according to her, one thing which her father always emphasised to them was the fact that it was he whom God called and not the whole family. As such, he gave them the freedom to choose whatever they want to do including whether they wanted to go to church or not and even the religion of their choice.
READ ALSO: Nonhle Ndala biography: age, daughter, twins, ex-husband, divorce and career
2. Acting has been a lifelong dream for her
If there is anything that Simphiwe is passionate about, it has always been acting. Since her father did not mandate them to practice or walk in his path, it, however, gave her the opportunity and time to focus on this passion. According to her, more so, acting is her first love, and it is not something that she wishes to leave it off for any other thing except to continue this as a career in the future.
3. Simphiwe Ngema rose to fame after joining Muvhango
Simphiwe Ngema's rise to national stardom started when she became one of the casts of Muvhango. It was in the SABC 2 hit soapie series that she played the role of Thuli.
4. Simphiwe Ngema became a widow at age 27
It is so pathetic that two months after Simphiwe Ngema and Dumi Masilela got married that the poor girl lost her much-cherished husband who was an actor and singer to the cold hands of death. Simphiwe Ngema husband died on the 2nd of August, 2017 after he was shot during a botched car hijacking.
The pain was so unbearable for her that she felt vulnerable and "stripped naked". In her confession, she said, "I have lived this journey with everybody watching. I felt like I was literally stripped naked, emotionally, in front of the whole country. For me, I just had to live my truth and that is how I am healing."
READ ALSO: 5 Facts about Chris Hani that you have to know
5. Simphiwe Ngema enjoys so much support and encouragement from her in-laws
Since the death of her husband, Simphiwe confesses of the tremendous love and support that she gets from her mother-in-law. She said that the woman had been a source of strength to her and also helped her to cope with the loss. In her words:
We are definitely closer. I was just saying to her the other day that she's my hope. On days, where I feel like, 'Okay, today I wanna die', I look at her and I say, 'But that woman is still standing. She's strong, she represents strength in my life. She's lost a husband and a child and she's still standing. She's an amazing woman and I am blessed to have her.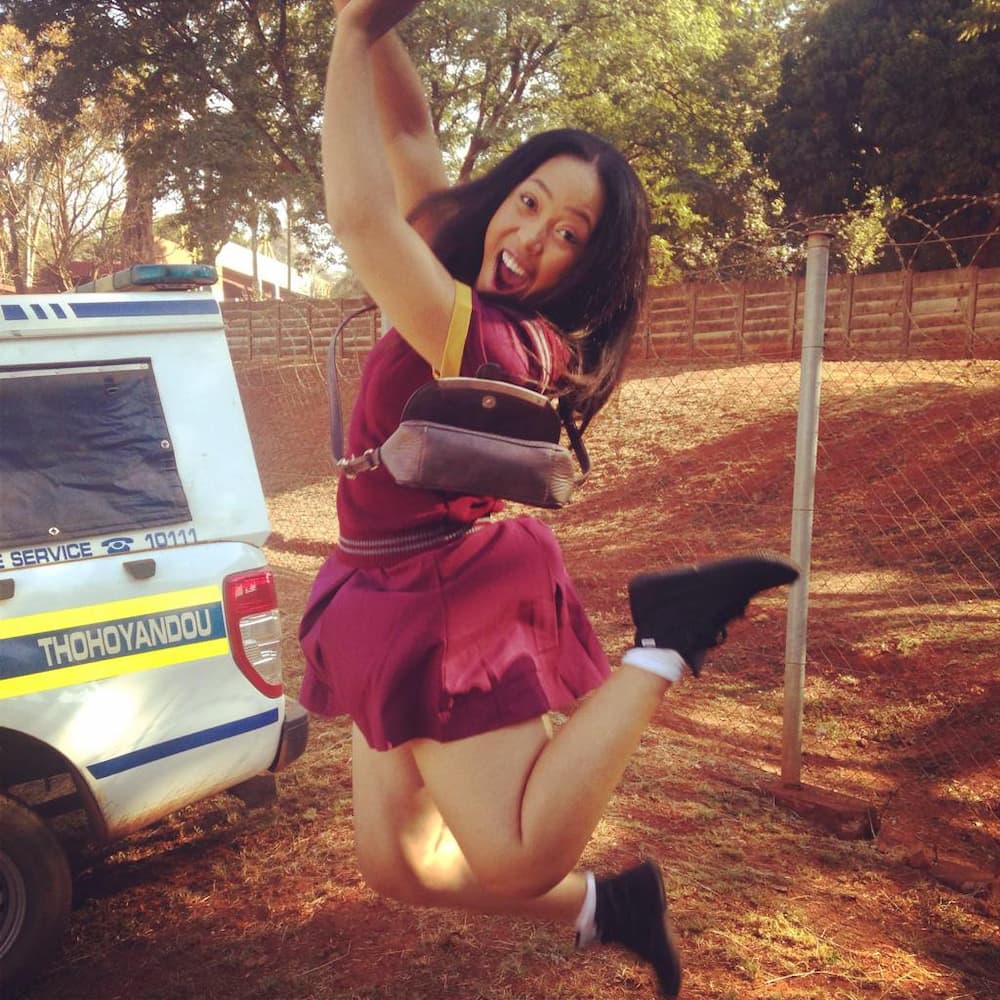 6. Simphiwe Ngema age is 29 years
Simphiwe was born on the 29th of August 1989. Then, among the three girls that her parents have, she is the middle child. However, at the time the mother got pregnant with her, they had been anticipating a boy. Based on an interview session that she granted Bona Magazine, Simz Ngema was reported to state that at the time her mother was to give birth to her, it was a difficult one as she (Simphiwe) did not want to come out initially. Consequently, after the birth, she was named after her father who bears Given.
7. She had to fight a rumour of being pregnant
Shortly after the death of her husband, a report went viral on the social media that she was with a 10-month pregnancy and that everyone should be expecting Simphiwe Ngema child in months to come. The report was so planned that it included a video that showed an ultrasound scan of the baby in question. Eventually, it was the family spokesperson of the late Dumi, Mbongeni Masilela, who came on air to slam the "outrageous" reports.
8. She celebrated reaching a milestone on Instagram last year
As of December 2018, Simphiwe Ngema Instagram followers reached one million which she celebrated on the 3rd of December, 2018. While celebrating this, she wrote:
Today, I am grateful to all the people that have supported me. You guys love me for me. You don't know what I own, you just know me. You've watched me live my truth and loved me for it. I pray that you find your truth and learn to live without fear. There is so freedom and power in living your truth.
9. Simphiwe is not just an actress but also has a passion for singing
Apart from the fact that she released a posthumous album of her late husband's single which she titled Uphushiwe, Simphiwe also confessed her love for music as well. After sharing a snapshot of herself in studio on an Instagram post, she wrote, "I had to completely die to any form of me I've been, so that I can birth the woman I am becoming" it feels good to be in love again and this is another part of me I am willingly showing you. I hope you love her as much as I do."
10. She has her set of motivators in life
Based on an interview that People Magazine held with her, Simphiwe was reported to mention Sindi Dlathu has her mentor as far as the entertainment industry is concerned. She said she loves her humility, professionalism and how she maintains her private life. Then, her father remains the first man she loves in her life while her mother stands as her best friend.
The story of Simphiwe Ngema is proof that life has its ups and downs, and that being able to cope with whatever comes one's way is fundamental. Therefore, irrespective of the pains that you go through, the story of this young star should be an encouragement and also challenge you to let go of the past and reach out to the beautiful things that lie ahead of you.
READ ALSO: 10-15 facts about Nandi Mbatha that you have to know