Kefilwe Mabote, popularly known as Kefiboo, is one of the most notable bloggers in South Africa. Her popularity in the industry is a result of the brand she has created for herself over the years. She is best known for the Kefi Vogue Styles whose main focus is on the promotion of luxury brands.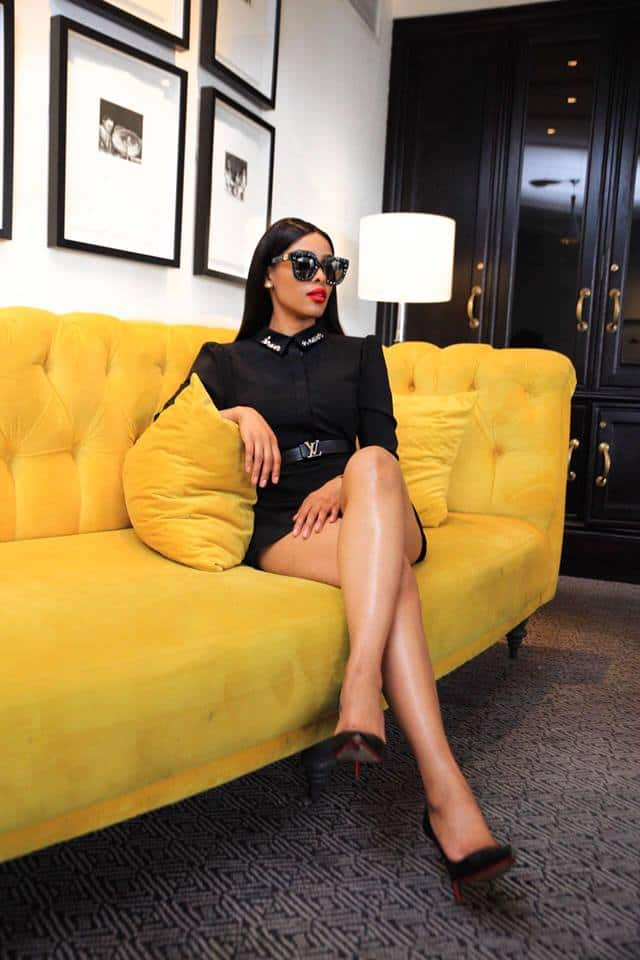 While blogging is Kefilwe Mabote business, chances are that there are certain aspects of her life that are not well known to most people. While this may be an impossible thing to imagine, sometimes popularity is only as far as what people are willing to share. Check out the following 10 aspects about Kefilwe that you may not be knowing.
Interesting facts about Kefilwe Mabote
Apart from wanting to know Kefilwe Mabote real age and confirming that her style is still one of the best in fashion, there are other interesting facts about the iconic fashionista and pioneer. The following are a few things that may be of interest about her.
Ten things to note about Kefilwe
1. Interesting, those who have been wondering about Kefilwe Mabote child can now rest easy knowing that she is a mother of two. She is just not about style and fashion, which she does very well, as she is also a great mother of two children.
2. She has over 297000 followers on Instagram which is no mean fit. The stylish lady is a pioneer in the fashion blogging industry which makes her one of the most trusted voices for people seeking opinion on different fashion interests. It is therefore not surprising that she is able to achieve such a great following.
3. She blogs about high-end fashion pieces that will dazzle you. While most of the shoes and attires she posts on Instagram are way beyond the price range that many can afford, she inspires followers to dream and focus on a look that sets them apart.
4. Whether you are checking out Kefilwe Mabote dresses, dresses or any other beauty item, you can be sure that it is of top-notch quality. She collaborates with the best brands including Dolce & Gabbana, Mercedes-Benz, La Mer, Gucci, and Christian Louboutin. If you can afford whatever she posts then, by all means, you are assured of the very best in the industry even by world standards.
5. She is not just about beautiful clothes and products; she also takes great care of her skin. She visits the 27Pinkx Beauty Bar for an oxygen facial and peel on a monthly basis. She is a firm believer that great skin starts with what you put inside your body hence her strict diet.
READ ALSO: Thando Thabethe biography: age, boyfriend, engagement, movies, net worth and sexy photos
6. When it comes to makeup, she is more of the minimal look kind of chic. She believes in make-up being an enhancer that should make you look better and not change your entire look. For her, the less makeup you use, the better.
7. Her must-have makeup item is lipstick. She particularly loves the matte look by Gerard Cosmetics.
8. The one advice she would give her teenage self would be on the use of serum for her skin. She would also focus on taking zinc and omega multivitamins. She realized that some of these things that people ignore make a whole lot of difference.
9. She has a great remedy for glowing skin. First, she believes in eating foods that are rich in omega such as salmon. In addition to that, she advises on regular exfoliation, if possible on a weekly basis. You should also use serum that has hyaluronic acid and, do a facial every month.
10. She has a standard make-up routine. This, coupled with earlier planning on the day before, she is able to take a short time when it comes to preparations of the day.
Kefilwe Mabote is no ordinary lady. She is stylish both on casual and official wear. Just by following her on Instagram, you will learn a lot of hacks on beauty and dressing like a star. Her life revolves around beauty and excellent products in addition to being a mother.
READ ALSO: