Top female South African entrepreneurs
South African entrepreneurs have a reputation for making good of the available opportunities. There are well known South African entrepreneurs who have sustained a reputation beyond their country and continent on matters business. Women, in particular, have done well for themselves with statistics pointing towards an annual increase of over 10% of women starting businesses across the globe. Experts maintain that women have a higher chance of starting a new business compared to men, across different markets.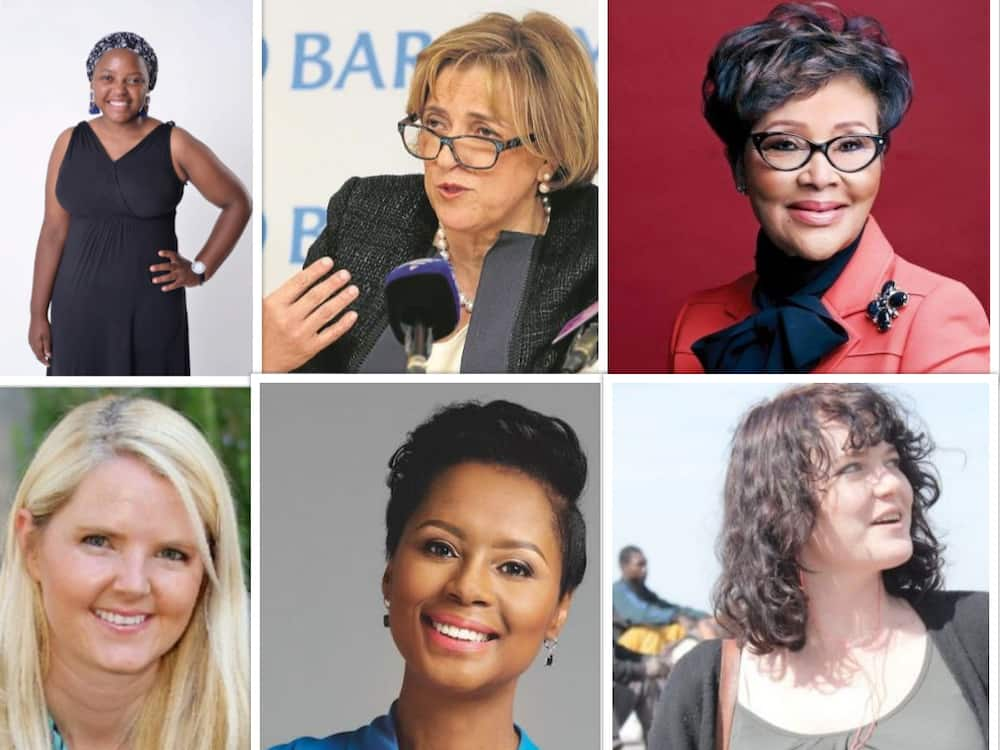 READ ALSO: Beautiful 28-year-old attorney is breaking boundaries for women in law
Being a successful entrepreneur, especially for women is hard. However, some women have defied the odds and made it to the list of successful South African entrepreneurs. Their numbers are rising, with more women learning the ropes of making it in this tight and competitive space. Here is a list of top female South African entrepreneurs.
South Africa's successful entrepreneurs under 30
Women in this list rose to the occasion and made a mark in the economy. They have defied harsh economic times, stereotypes, and unfair system, to become pacesetters in South Africa and Africa at large. In turn, they have provided solutions to problems that initially made it hard for most South Africans to maintain a good quality of life.
Thato Kgatlhanye & Rae Ngwane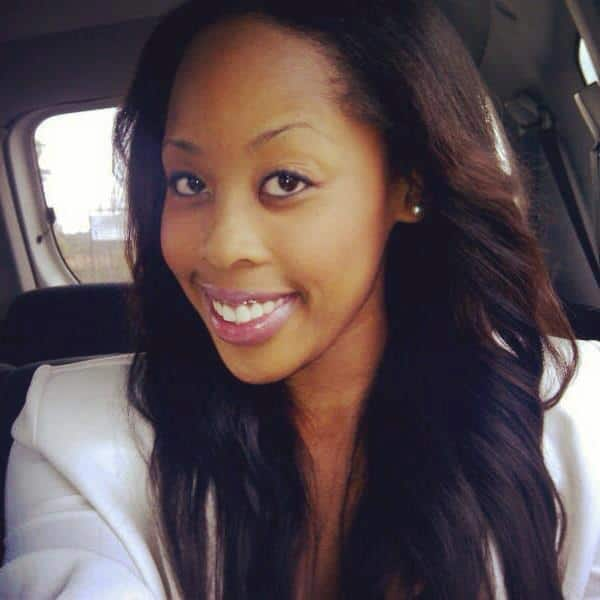 Thato, 24, and Rae,25, are making it possible for school going kids to have good quality bags at an affordable price and also get access to lighting during the night. The two have founded Repurpose School bags targeting the poor South African pupils. Using plastic bags, the two make bags that have a solar panel in the flap that gets charged as students make their war to school and back. Later at night, the students can use the solar panels for lighting thus making it possible for every student to study and improve his or her grades. Rae Ngwane has, however, walked out of business.
READ ALSO: Proudly South African: Literacy advocate, 80, honoured with Continental Lifetime Achiever award
Murendwa Mmabasotho Mukhwevo
The 26-year-old, bubbly Mukhwevo is a multimillionaire with a number of businesses from printing to logistics. She is a courageous, down to earth woman who is always on her feet waiting for the next task. She is always ready to give her support to other South African women who are starting out in business.
Rapelang Rabana
Rabana is one of the well known South African entrepreneurs.
Rabana is the CEO of Rekindle Learning. Her company believes in the power of education technology in transforming the learning experiences of students and overcoming learning shortcomings. She also co-founded Yiego Communications – a big software Company headquartered in Cape Town, together with Lungisa and Wilter du Toit. Other than business, she serves as an ambassador and Juror for the United Nations World Youth Summit Awards.
Rabana has been recognized by Forbes as one of the 30 under 30 - Africa's Best Young Entrepreneurs.
Claire Reid
Claire Reid is one of the successful entrepreneurs in South Africa. She is famous for her invention – a biodegradable seed tape that eliminated the difficulty of growing herb gardens and domestic vegetables. Through this invention, she founded a company named Reel Gardening, which produces garden-in-box products. This product targets the individual who are in search of a fast, pocket-friendly, and simple ways of producing their food.
Dr. Adriana Marais
Marais is an aspiring Martian currently working on Mars One project. She is one of the 100 astronauts preparing to land on Mars by 2026. She wants to continue with her research on mars and possibly prove the viability of mars as a life-supporting planet, or at least prove that life once existed on Mars.
She is being prepped for mars by getting taught about various life survival skills that will enable her to survive on Mars.
READ ALSO: Beautiful 28-year-old attorney is breaking boundaries for women in law
Laureen Edwards
Edwards is a graduate of Rhodes University. She graduated with a Bachelor's degree in Fine Arts.
Aged 27, Edwards is the managing director and co-founder of VoiceMap – a tourism application that makes it possible for you to select stories written by local tour guides and journalists, that combines an audio account to your GPS.
With its main offices in Cape Town, the company is growing quickly. It has tour options in an increasing number of cities including Beijing, Washington DC, Berlin, Bangkok, Sydney, London, Buenos Aires, and San Fransisco.
Top entrepreneurs in South Africa: who is the most successful entrepreneur in South Africa?
This list contains some of the game changers in business in South Africa. They are women who have made it possible for other women to look and dream more.
Maria Ramos
Originally from Portugal, Ramos came to South Africa in the company of his parents and later became a permanent citizen of South Africa. She is currently the CEO of ABSA group. After university, she served in different capacities including finance and banking, an economist and finally, she taught economics.
She was later appointed as South Africa's director of general finance. She later moved to become the CEO of Transnet in 2004. This new position allowed her to transform South Africa's economy by re-organizing Transnet, which was at that moment full of debt. This led her to get global recognition, with the fortune ranking her as one of the most powerful women in international business for four consecutive years.
Basetsana Kumalo
You probably know her as Bassie. Kumalo began her run for success as early as 16 when she participated in the beauty pageant circuit and was crowned Miss Soweto and Miss Black South Africa. Four years down the line, she became Miss South Africa. This presented her with numerous opportunities, and she took her chances with every opportunity. Working for the TV programme Top Billing was one of the opportunities that came her way, and she took it.
She grew to become a 50% partner of Tswelopele Productions – the company behind Top Billing, and the executive chairperson of Tswelopele Group and Tswelopele Publishing. She has also diversified her portfolio and developed a clothing line, endorses a Revlon Hair Product and is a board member of 5 companies.
Khanyi Dhlomo
Khanyi became a common figure on the magazine as early as she was 15. She later advanced to the radio at the age of 18, then to television at 20, and finally landed the editorial role at True Love when she was 22. Eight years later, she decided to move to Paris so as to start a South African touring campaign, before joining Harvard.
In Harvard, the young creative Khanyi came up with an idea to begin her own magazine. She did that on returning to South Africa by launching Destiny – a magazine that combines lifestyle and business content. She later became the director of Foschini Retail Group and the CEO of Ndalo Media.
READ ALSO: Meet Beverley Gumbi, the businesswoman who thought outside the box
Felicia Mabuza – Suttle
Popular known as South Africa's Oprah Winfrey, Felicia was born in an entrepreneurial family in Sophia town. She joined TV industry after graduating for an American University, and gradually rose to an executive position in a Houston Public TV. Later, in 1994, she returned to South Africa and begun her own show, The Felicia Show on SABC.
She worked her way to become a founding member and non-executive director Pamodzi Investment Holdings Ltd, and executive producer of the Africa Channel. In addition to this, she a proud owner of a successful restaurant and is a bestselling author of Dare to Dream.
South African entrepreneurs have come a long way to make it possible for women to dream. Some of the well known South African entrepreneurs have created legacies that are like DNA prints for their existence here on earth by changing the lives of many people. These women have earned a spot among South African entrepreneurs not by sheer luck but consistent effort to become the best. This serves as an inspiration to all the women aspiring to be the best entrepreneurs in South Africa. Indeed, as Lupita observed, dreams are valid. You can also make it to the list of top entrepreneurs in South Africa if you believe and work on your goals a day at a time.
READ ALSO:
From petrol attendant to CEO: Nokuthula Dladla's amazing success story
UN passes resolution in support Caster Semenya after legal battle
How to apply makeup step by step for beginners
Source: Briefly News