Living in the 21st Century is one of the greatest privileges and achievements concerning access to information. Through a simple following of one's social media account, you can harvest inspiration on topics that range from beauty, lifestyle, health, and many more. South Africa is one such country where numerous individuals share helpful information concerning their passion, daily lives, and profession. This is via blogging, vlogging, YouTube, Instagram, Facebook, and among other social platforms.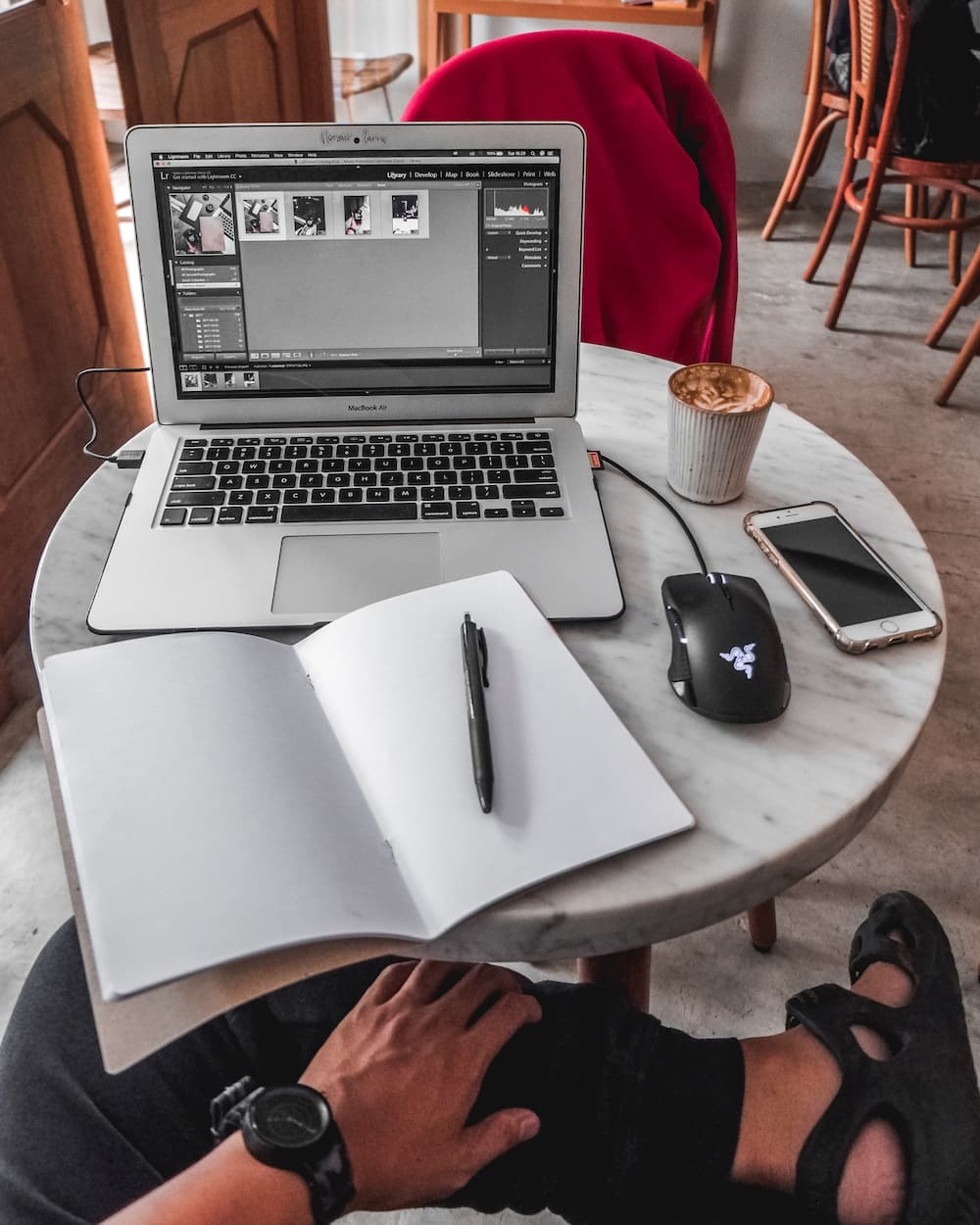 Influencers South Africa is a breed of skilled individuals that use their time and resources in coming up with helpful day-to-day content. They share this content through their online platforms and achieve thousands of followers, views, and likes. As a result, they are looked upon by millions of South African citizens for inspiration. How to start a blog in South Africa? It is quite easy. The main issue is getting the right content. If you have a dream of becoming one of the South African influencers, go through this list of bloggers and take notes.
READ ALSO: Meet the 6 bloggers who inspire Bonang Matheba's fabulous fashion style
South African beauty bloggers
Beauty is a way of living and not the result. This list of bloggers provides you with helpful beauty updates that promise to give you a complete makeover look. Are you planning on changing your daily skincare routine? Or are you interested in different makeup application creativity? These bloggers have got you covered!
Christel-Michel (Wenchy) Kruger
Just by taking your first glance at Wenchy's pictures and you can tell that she is a beauty enthusiast. She considers herself to be a social media diva and freelance beauty blogger. Through her website known as "The Nocturnal Wenchy," She shares various beauty tips concerning Food, Travel, Lifestyle, and Entertainment. This is through her experiences and research based on her current location in Johannesburg.
Sheri Greenway
With her blog status being "Turn the volume up on who you are," Sheri Greenway is a beauty ambassador of Cape Town. If you are the type of person who loves to experiment on different beauty looks and products, Sheri is your type of blogger. Her blog is about her different experiments in beauty and writes down how the outcomes on her quest of achieving unique and comfortable beauty. Follow her on her blog named "SA Fashion Girl" and get exclusive beauty creativity ideas. Her blog focuses on Beauty, Creativity, Fashion, Lifestyle, and Travel.
Kathryn Rossiter
Kathryn's blog is known as "Becoming you." Just as the name suggests, the blog is featured on different aspects that relate to Kathryn's daily life. For more than seven years, she shares ideas concerning beauty tips especially to South African mothers and women that have a family. She is located in Cape Town and shares day to day post that ranges from Beauty, Wellness, Mommy, and Lifestyle hacks.
Chereen Strydom
Chereen is the author of the beauty blog knows as" For the Beauty of It." She began her beauty blog way back in October 2011. As a mother, Chereen Strydom shares helpful information concerning beauty products that all South African mothers should possess in their beauty bags and wardrobe. She also shares beauty tips that are helpful to a young baby's health. Apart from beauty, she also ventures in different topics that range from Beauty, Mommy, Wellness, Creativity, and Travel. Chereen is located in Ferndale.
South African fashion bloggers
Sarah Langa
As a young wife, Sarah's views fashion from quite a different and exciting angle. The 23-year-old has for years been the ambassador of world-class fashion brands. These range from Woolworths A/W 2015, Stylista, Vice Camuto, and Picot & Moss among other labels. She is also a student hence making her have quite a rich variety of fashion trends and wears to experiment and share with her followers. The outcomes are quite impressive as she includes both fashion and travel posts. Her fashion taste is inclusive for both young girls up to married status looks. Follow her blog at to enjoy her posts.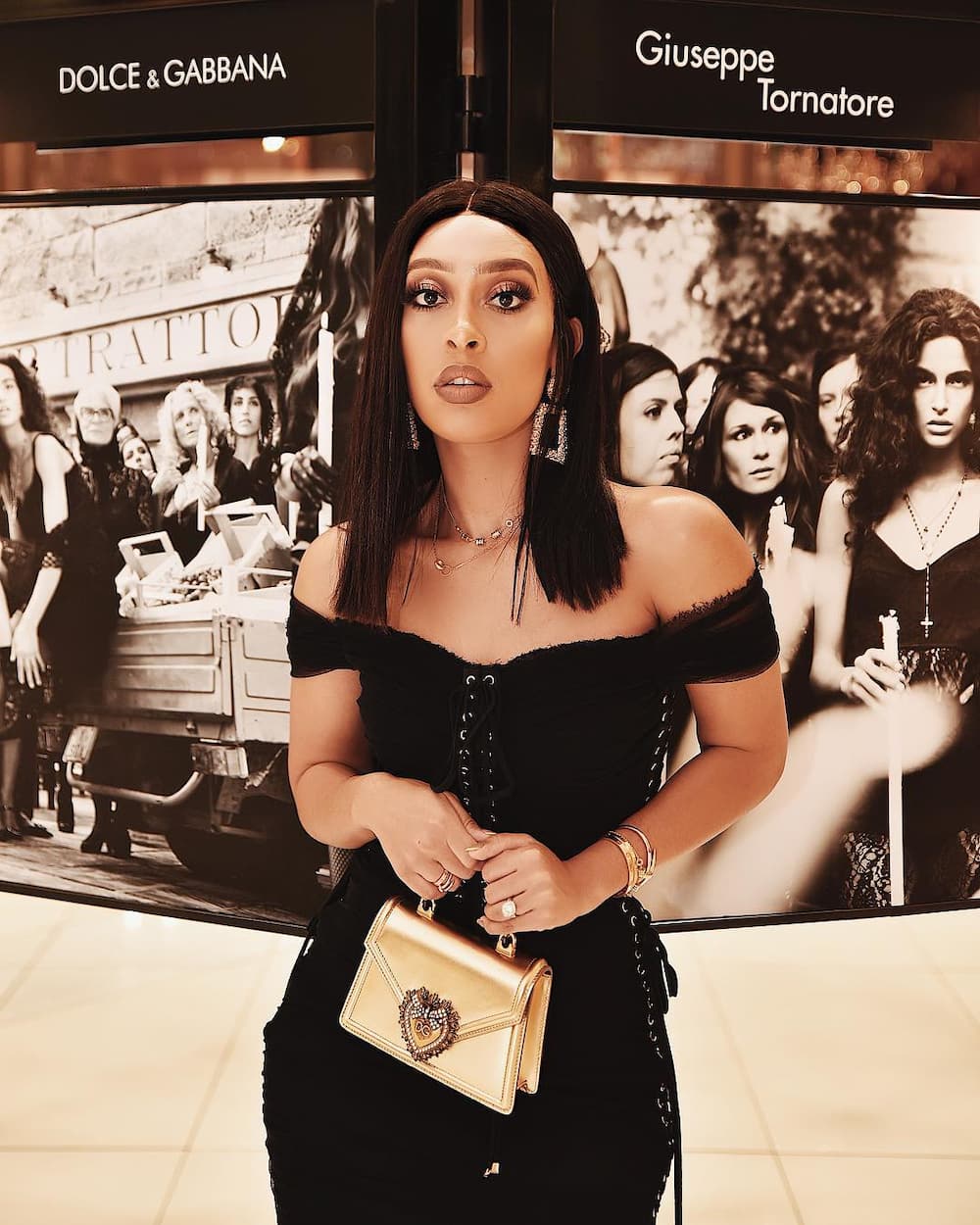 Aisha Baker
Just like her name suggests, Aisha is one of the favorite Muslim influencers South Africa has ever seen. Her sense of fashion is based on her daily life roles that include being a fashion enthusiast, wife, and mother. Her blog covers numerous fashion topics that every mom should get to know. Apart from fashion, you will also get to enjoy her creative writing concerning the different issues that include fashion, lifestyle, and beauty.
Aisha gets real in her posts as she even helps women dress trendy even with their pregnancy bump. As a Muslim, she features different styles for celebrations such as Ramadan and beautiful looks for all Muslim and non-Muslim women. To get a peek of her great sense of fashion, you can quickly check her out at her blog known as "BakedOnline."
Sergio Ines
This is one of the popular South African influencers when it comes to male fashion designs. The story behind his fashion blog is one that will make you smile. Sergio states that one of her earlier girlfriends was so much obsessed with how great he dressed. She posted every photo of Sergio dressing and earned lots of likes on Instagram. As a result, Sergio saw it wise to start his blog known as "What My Boyfriend Wore." He posts all the important fashion information concerning how to be a gentleman in South Africa.
READ ALSO: Meet Lerato Kgamanyane, the fashion blogger who celebrates female beauty
Lee Fraser
Based on his massive followers and likes of his trendy pictures, Lee decided to come up with a fashion and lifestyle blog in the year 2015. His blog is exclusive for men's fashion and lifestyle posts in Cape Town. He also features various topics concerning men grooming through his blog.
South African Instagram influencers
Calvyn Justus
Calvyn is a famous South African swimmer (Olympic athlete) that shares his passion for fashion and lifestyle. He doubles up as a model showcasing the various personal trends through his Instagram handle "@calvynjustus." He has over 59.7k followers. Apart from style, he covers topics like training, his passions, and travel.
Thickleeyonce
Lesego Legobane is one of the most followed Instagram influencers. As a plus-size model, she gives hope to all women and ladies that tend to have a big body. She shares her fashion trends and outfits that cater to all South African plus size beauties. At only 25 years, she spreads her positive vibes as she states that no one is less beautiful. She has impressive 431,000 followers.
Shaun
Professionally, Shaun is one of the leading South African image consultants. His popularity is known through his style that acts as a source of inspiration to most men. He also shares his shopping lifestyle hence informing his followers of some of the best brands and shopping malls that offer great men fashion products. His Instagram account "@Shaunstylist" has 187, 000 followers. His status reads "Dress to IMPACT never to IMPRESS."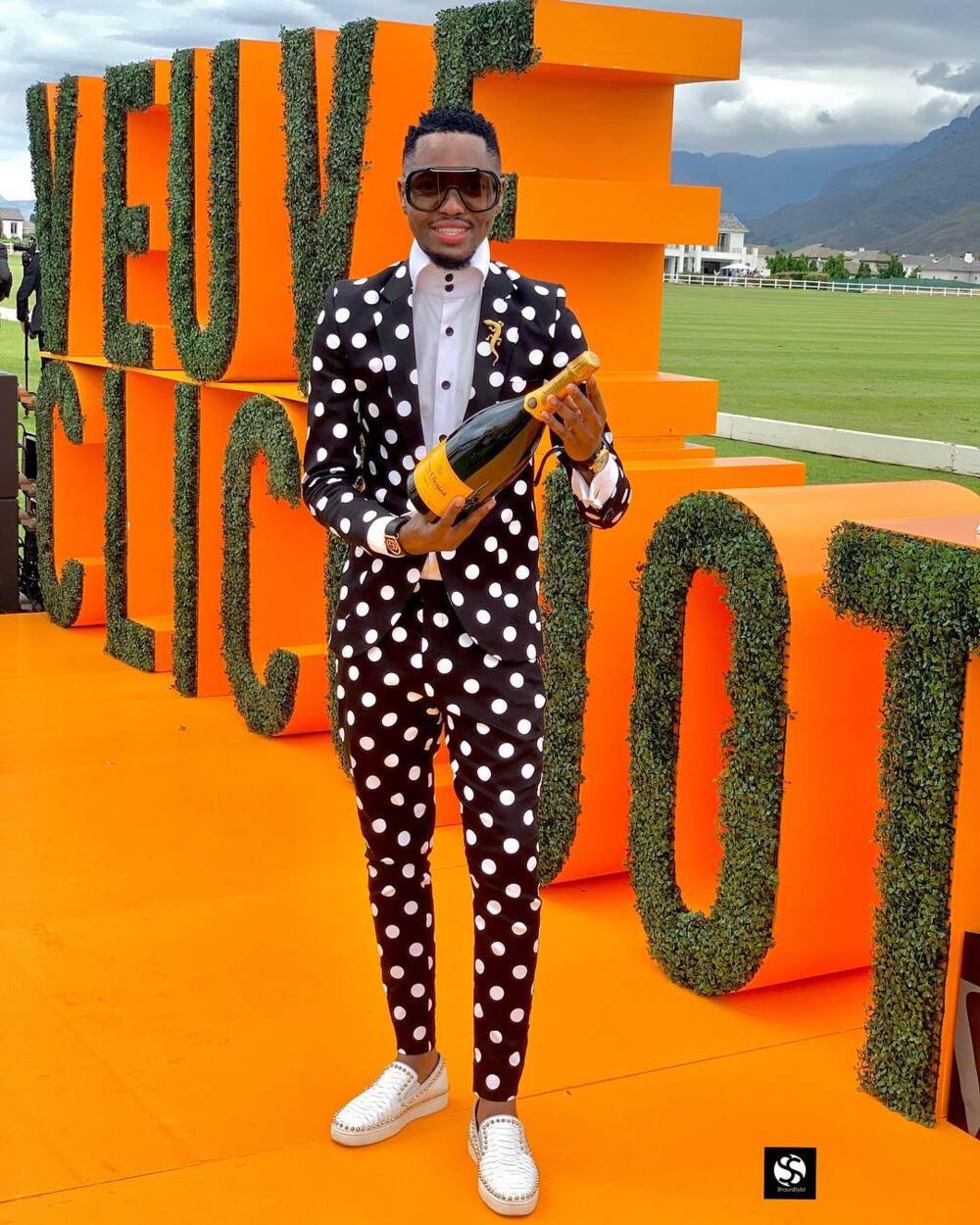 Emma Jane Menteath
She is one of the beautiful South African and international model. Her professionalism as a stylist has enabled her to run her blog successfully. She has been in the fashion and modeling industry for over seven years. As a result, she shares her passion especially for street fashion and hence her blog "My Life in Pink." She has been a social media ambassador for QVEST, VOGUE, Calvin Klein, among other brands. Her Instagram page has over 17.7k followers.
Top South African Youtubers
Cynthia Gwebu
She is one of the popular South African vloggers you will ever come across. This is through the high-quality videos that she shares through her Beauty and Lifestyle YouTube Channel. Her video posts range from her current beauty brands that she is using, her favorite makeup routines, and many more related beauty topics. She has been running her YouTube channel ever since 9th February 2013. Her helpful beauty views have reached a total of 2,136,924 views.
Mihlali Ndamase
Talk about beauty in South Africa, and the name Ndamase comes up. As a professional certified makeup artist, she uses her YouTube channel to share to the world some of her creative and effective makeup routines. The KwaZulu Natal beauty is a highly rated influencer South Africa makeup artist with 136,152 subscribers.
Suzelle DIY
The famous South African actress doubles up as a professional illustrator and fashion designer. Her rise to fame began way back in the year 2014. This was through her post series themed "Do-It-Your-Self"/ "SuzelleDIY." She is also handy in coming up with sketch designs. Suzelle is known for being the brainchild behind "MyCiTi" infrastructure. Her YouTube views are 28,137896, making her one of the top South African YouTubers.
South African bloggers are some of the highly ranked influencers in the country and worldwide. Through sharing their creative created content, they can move people's interest and decision concerning various brands and products. Some of the most sort and favorite blogs revolve around the topics of South African beauty, lifestyle, travel, health, personal interest, among others.
READ ALSO: 10 facts about Kefilwe Mabote you have to know