What is a health and safety plan? Many South African construction managers agree to a pile of risks that surround their routine duties. For this reason, it is a severe criminal offense to set up a construction site without a complete health and safety file because this document not only serves formality purposes, but also protects contractors and subcontractors from costly liabilities resulting from damages and raging hazards at the site. Some of the leading industries that require the issuance of these protection files include: construction, mining, telecommunication, transport, and engineering among other leading industries. Here is what you should know concerning health and safety files in 2019.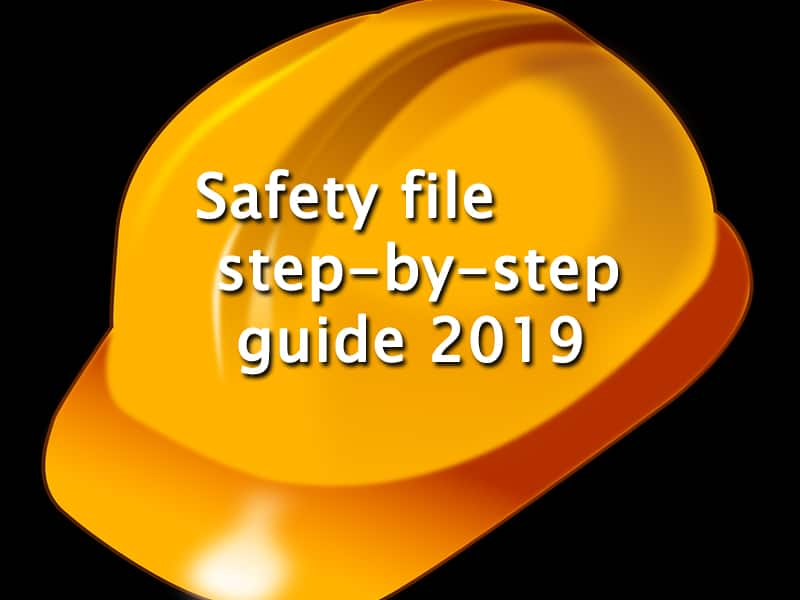 What is included in a health and safety file? Safety files contain records of data developed by project supervisors for end users with close adherence to health and well-being standards. The file serves several functions among them a source of health and well-being reference for peer contractors and subsequent workers in charge of repairs, maintenances, and demolitions. This document shields employers from any form of liability resulting from a criminal offense besides proving compliance with the Occupational Health and Safety Act and Regulations.
READ ALSO: NSFAS requirements for 2019
Step by step guide on safety file 2019
The South African law is critical about health and safety file alternatively called a safety file. The Construction Regulations 2014 and the Occupational Health and Safety Act 85 of 1993 require all contractors and subcontractors to have with them this crucial well-being document at all times.
1. Construction Regulation 3(6)
A client should dutifully make sure that the contractor maintains a construction work permit as contemplated in the health and safety file [sub-regulation (1)] for inspection by authorized agents and inspectors.
2. Construction Regulation 5(1) (s)
The client must validate that the principal contractor maintains a health and safety file outlined in regulation 7(1) (b)
3. Construction Regulation 7(1) (b)
The main contractor must avail a health and safety plan or file alongside other documentation at the site. These regulations should always be accessible by inspectors and agents on demand.
South African safety file checklist
It is advisable to seek professional help concerning how to compile a safety file /how to compile a health and safety file to make sure you remain compliant at all times. Various specifications proposed by clients primarily governs the compilation process, but the safety file index remains the same under the law. Provided below is an occupational health and safety checklist South Africa.
Construction specifications, drawings, and bills of quantities developed and used during the construction process
The design criteria in general use
Information and specifications about a facility and equipment within the scope of the structure
Structural procedures and requirements for the maintenance process
Certificates and operational manuals produced by principal contractors and suppliers that governs operational and maintenance procedures including plant and equipment installation schedules. Such may include mechanical installations, lifts, window cleaning, and electrical installations.
Information about the location and other utilities among them firefighting and emergency systems
Several governmental and non-governmental institutions offer quality services at reasonable safety file prices as an incentive to promote and uphold health and safety standards in the country's structural facilities. You can now access a construction safety file example pdf within the scope of your work and project to make sure that you satisfy all legal requirements before proceeding with your construction.
READ ALSO: KeyHealth: All 2019 medical aid plans detailed review
A safety file is proof of compliance with the Health and Safety Act and Regulations, and the Construction Regulation of 2014. Inspectors, contractors, sub-contractors, and clients should take an active role in the development and review of a health and well-being file by the law.
READ ALSO