On Sunday night, the highly-anticipated first episode of the Games of Thrones final season aired in America and it is safe to say social media users have a case of GOT fever.
PAY ATTENTION: Click "See First" under the "Following" tab to see Briefly.co.za News on your News Feed!
The final season of the hit series will show who takes the Iron Throne, and the fight to be the ruler of the seven kingdoms is oddly similar to the political atmosphere in South Africa.
As SA politicians battle it out to be victorious in the 2019 'Game of Elections', Briefly.co.za decided to merge Mzansi politics and GOT.
We took a look at who SA politicians would have been in the series.
READ ALSO: Meet Olivia Pharo: Nurse uses her pension to open community clinic
1. Cyril Targaryen
Just like the Mother of Dragons, who promised to end slavery, Ramaphosa vowed to better South Africa. Although both Ramaphosa and Daenerys' hearts are in the right place, they have not completely won over the support of all the people.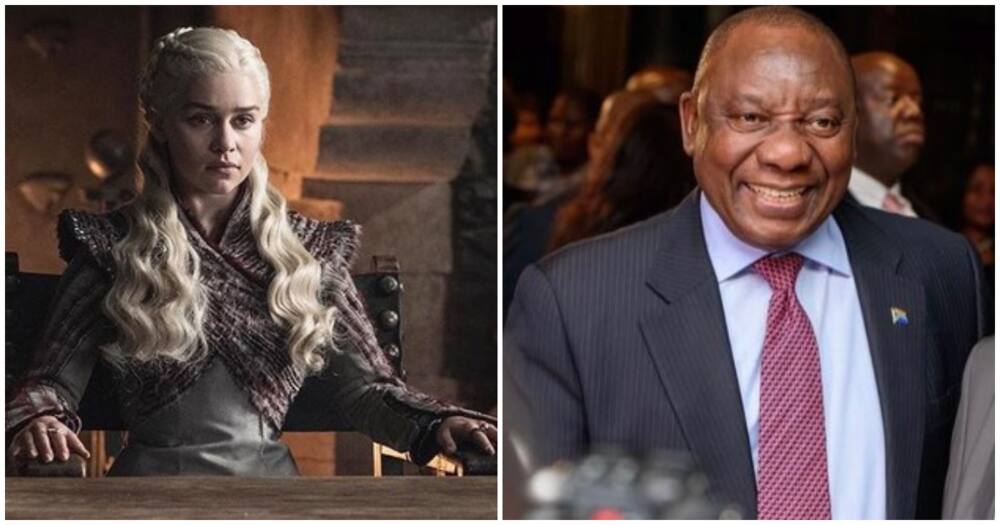 PAY ATTENTION: Do you want to know what's trending on Briefly.co.za? Join our WhatsApp group today.
2. Juju Night King
Julius Sello Malema would definitely be the Night King - not because he is the bad guy, but just like the Night King and his army is the biggest threat to everyone North of the wall, Juju and his party is the ANC's biggest threat.
In a sense that makes the EFF supporters the White Walkers - they'll follow Juju without a second thought.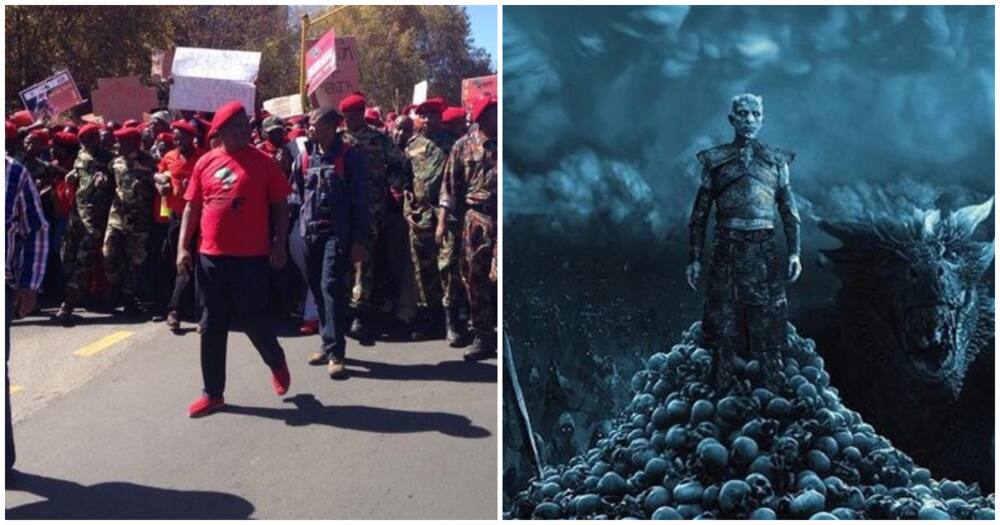 READ ALSO: 15 Rare But Remarkable Images Of The Royal Family
3. Jacob Lannister
Everybody loves a good villain. Like the Queen of Westeros, uBaba never seizes to raise eyebrows. Yet, despite all his alleged crimes, he's a free man who still holds a lot of power, especially to the thousands of followers who support him.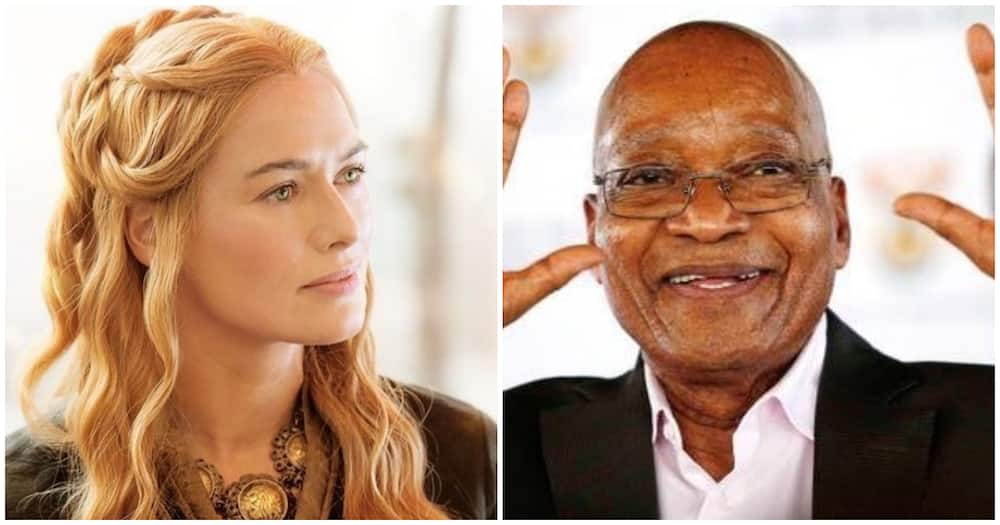 4. Mmusi Snow
John Snow started started off as the out-of-wedlock child of Ned Stark before he became the Lord Commander of the Night's Watch and ultimately the King of the North. However, just before the seventh season came to an end Snow pledged his loyalty to the Mother of Dragons, whom is also his aunt.
Like Snow, Maimane got a lot of grief for being Helen Zille's 'child out-of wedlock'. (Disclaimer: Maimane is NOT Zille's son, we're talking metaphorically here.) However, he went on to take over as the head of the DA, the party that is one of the strongest contenders for the 2019 elections.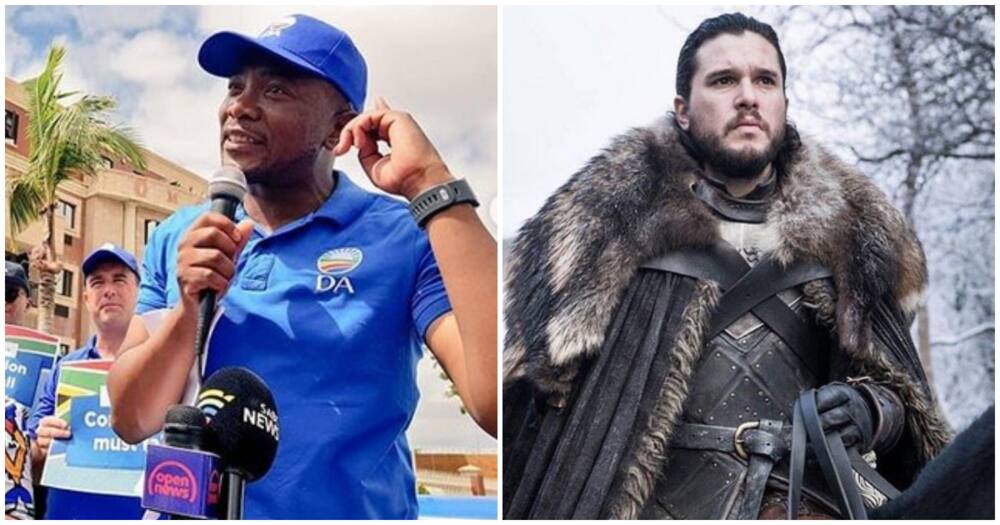 Enjoyed reading our story? Download BRIEFLY's news app on Google Play now and stay up-to-date with major South African news!