Erica Herman was one of the most beautiful divas to have graced the 2019 Masters at Augusta. Erica is popularly known as the lucky woman to have Tiger Woods as his boyfriend. She is considered to be a very supportive and loving girlfriend. This is based on her actions in supporting her boyfriend's sports career in golf. With such a wonderful woman by her side, Tiger Woods managed to beat all odds and to win the 2019 Masters Golf tournament.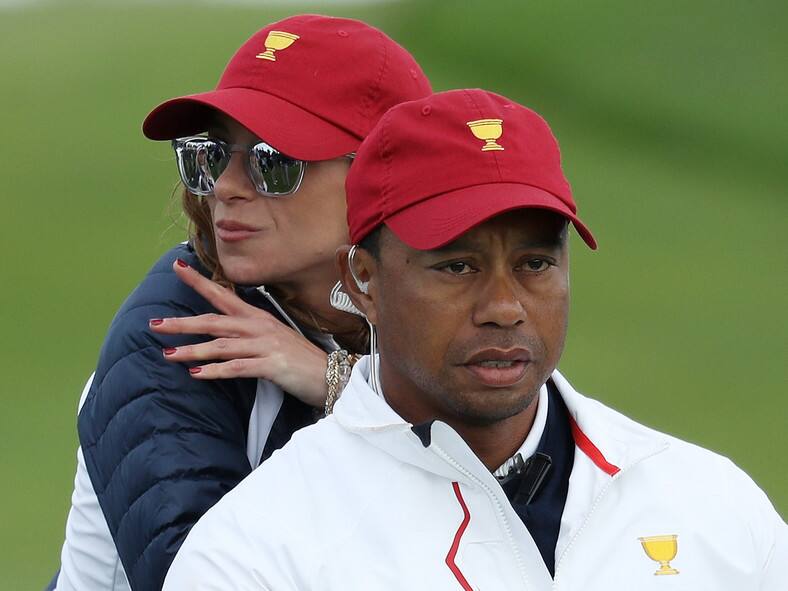 1.So, how did Tiger Woods and Erica Sherman meet?
It all began in 2015. Tiger Woods was launching his own luxurious sports bar restaurant in Jupiter in the State of Florida. The sports bar restaurant is located in the southeastern most state in the U.S. The sports bar is popularly known as "The Woods Jupiter." He started the restaurant after his experience through traveling. So how does Erica get in the picture? As the new restaurant offered new job opportunities to new staff, Erica Sherman was able to clinch the top position as the General Manager. While performing her duties as General Manager; she came to meet the owner of the restaurant, Tiger Woods.
READ ALSO: 5 Facts about Chris Hani that you have to know
When did Erica Sherman and Tiger Woods start dating?
According to The Woods, 2017 was the year when Tiger Woods and Erica Herman started dating. The two were openly seen displaying their affection to each other publicly. It is also important to note that Eric Herman is currently 33 years while his legendary golf boyfriend Tiger Woods is 43 years. The two were first spotted together two years back in the 2017 President's Cup golf tournament. This was explicitly in October 2017. The couple was seen walking side by side during the entire event. The venue of the golf tournament was at Liberty National Golf Course. At one point, Erica was seen being very comfortable holding Tiger Woods arms and smiling to the paparazzi.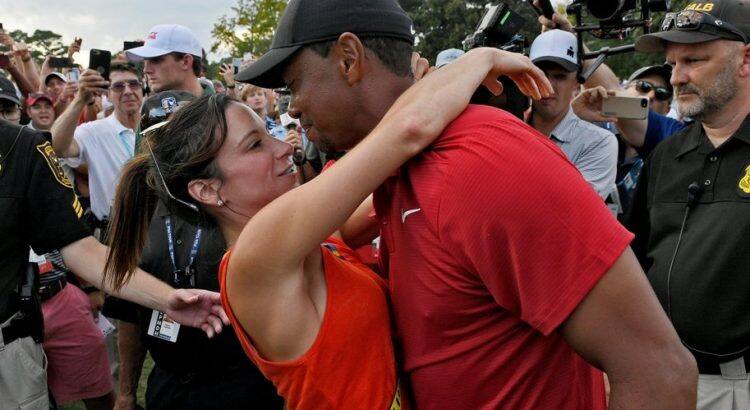 Erica Herman and her boyfriend Tiger Woods were the reigning queen and king of the Masters Golf tournament. Just as fairy tale stories tend to have good endings, so did this beautiful couple. Erica was among the many supporters who came to cheer on Tiger Woods in the April 14th tournament. She joined the legendary golf player family and supported him all the way to his victory. Tiger Woods mother and his two sons were also in attendance. To crown his victory, she passionately put her hands around Tiger Woods and sealed the win with a loving kiss. This was in front of all the media, family, and friends. This article sheds light on five significant facts about Erica Herman.
2. Tiger Woods' new girlfriend supportive role in Tigers life
Apart from the 2019 Masters, Erica has been on the forefront as one of the greatest supporters of Tiger Woods. She has been to numerous golf tournaments to support his boyfriend. Her unwavering support has been evident from the first time they were seen together. First, Erica was besides Tiger Woods in the 2017 Presidents Cup. This was the first game that she appeared publicly. Secondly, she was seen in the year 2018 supporting Tiger in the 2018 Ryder Cup. She was also alongside Tiger Woods during his victory celebration during the Tour Championship back in September 2018.
3. Erica Sherman viral 2018 kiss
During the 2018 United States Professional Golf Association (PGA) championship, Tiger Woods is waited by her loving girlfriend before turning in his scorecard. Erica Herman kisses Tiger Woods and whispers to him as he went to deliver his scorecard. The video went viral in major social media platforms.
The main question was "Who is the Mysterious Tiger Woods girlfriend?" This had fans and dominant social personalities and celebrities talking about the wonderful kiss. For example, Dr. Ted Vickey through his twitter handle "@tedvickey" twitted "Quick. Someone ask Joe Buck who Tiger just kissed." This was on 13th August 2018. This kiss led to her and Tiger to trend in tweeter under the hash tag "#PGAChampionship and the hash tag "#TigerWoods". Dave Young also joined the rest in asking," America, who is Tiger's new girl?" This was through his twitter handle @daveyoung84.
4. Tiger Woods' new girlfriend close relationship with Tiger Woods family
There is no better feeling than having your better half being known and accepted by your family members. Due to this, Tiger Woods is one lucky man. In the just concluded 2019 Masters at Augusta, Erica was alongside Tiger Woods family in the celebration of his winning. This is not the first time that she has been sported together with Tiger's close family. Back in July 2018, she was spotted with Tigers sons namely Sam and Charlie. This was during the Open Championship. She was seen to be so free with Tigers woods kids as they enjoyed their selves while supporting Tiger Woods in the golf tournament.
Apart from golf, the duo has been sported in numerous events and dates. A good example is during the last summer's lawn tennis championship. The couple went in support of Serena Williams. This was in the previous summer Wimbledon fixtures. In 2018, they were also spotted in the World Series tournaments. This was in October 2018.
5. Erica Herman is the third girlfriend of Tiger Woods
Erica is the current publicly known girlfriend belonging to Tiger Woods. At first, Tiger Woods was married to her beautiful ex-wife Elin Nordegren. Their marriage lasted for six years. The gorgeous model called it quits after accusing Tiger Woods of cheating on him with over 100 other different women. During the divorce hearings, Tiger Woods agreed to have been involved in numerous cheating relationships. Later on, she dated Olympic medalist Lindsey Vonn for a maximum of three years (2012-2015). Tiger was also involved with the beautiful Kristin Smith. This was since 2015-2017.
READ ALSO: Brendon Naidoo: 7 shocking facts
Did you know that Erica Herman comes from Florida, United States? According to The Metro, she is a certified Republican. This came as no surprise as Tiger Woods is popularly known for his rather conservative friendship ties. Tiger Woods is one of the closest golfing friends to the current United States president Donald Trump.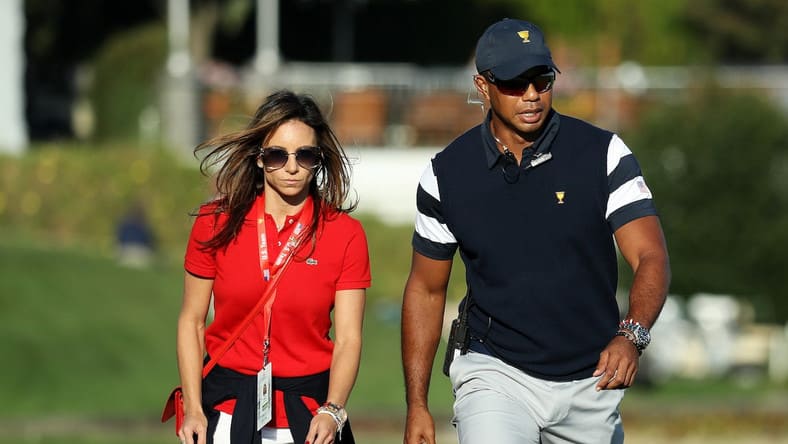 From the above five mentioned facts, Erica Herman has become one of the most significant social media sensations. Given to the latest Tiger Woods winning in the 2019 Masters at Augusta, social media loves the new couple as they trend in different platforms. Apart from Tiger Woods 2019 epic win ever since 2008, Erica Herman is also considered as one of the most notable wins that Tiger Woods has also achieved. We wish them nothing but all the best in their journey of love.
READ ALSO: Henri van Breda trial, verdict, girlfriend and sister