Even if golf as sport sounds like the Sun, Moon and Stars to you, you must have encountered the name of Tiger Woods several times. His legendary winnings in the sport kept him basking in enviable athletic glory until the 2009 marriage scandal rocked his image. The mischief then cast a sinister cloud that ominously lingered upon the ace golfer's sky until most recently.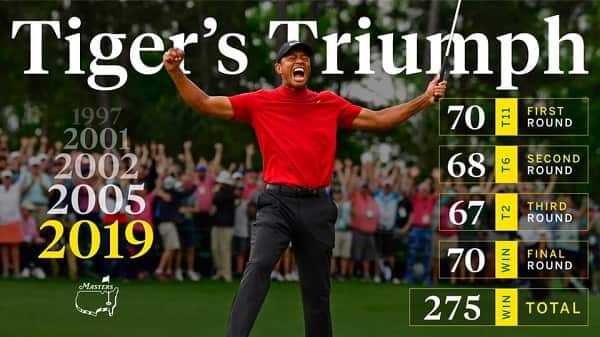 Why is Tiger Woods famous?
This week has started with the 2019 Masters winner featuring and trending in many social circles. But why so much hype around Woods all over a sudden? Why is Tiger Woods important? Well, the Tiger just came out of the woods to claim his 15th major title thus stirring a fresh desire among the fans to know more about this champion's life.
In case this wave of curiosity has also overtaken you, then here are some ten crucial facts you have to know about the American golfing superstar.
Is Tiger Woods his real name?
Did you know that "Tiger" is not this golfer's real name? His official name is Eldrick Tont Woods. His dad gave him the name 'Tiger' after Col. Vuong Dang Phong, an audacious pilot who flew in planes in the Vietnamese army.
Tiger's estranged wife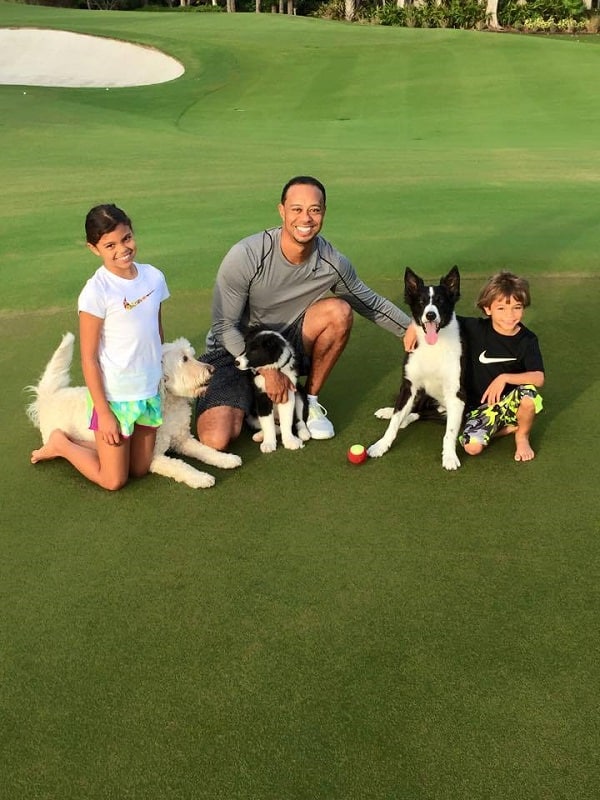 Woods was once married to Elin Nordegren, and together they had two children
Sam Alexis Woods, an 11-year-old girl
Charlie Axel, a nine-year-old son
The nanny and former Swedish model wedded Woods in 2004 in a union that would later be rocked by the golf champion's clandestine episodes of infidelity.
After Wood's confession in December 2009, their marriage turned into an instant sensation drawing unsolicited and extensive media coverage. Consequently, Tiger announced his wish to take an indefinite break from the golf pitch to resolve their marriage problems.
The couple parted ways in the Bay County Circuit divorce Court in Panama City, Florida. The August 23, 2010 ruling saw the lady strut away with a cool $100
The Father
The golf stick master's dad is called Earl Dennison Woods. He retired from the US army as a lieutenant colonel, having started as a mere infantry soldier. In the course of his service, Colonel Dennison served on two tours of duty in Vietnam.
An African American by race, Earl Woods married Tiger's mother in Kultida Punsawad in 1969 after parting ways with his first wife, Barbara Gary in 1968. The golfer was born in 1975.
He introduced his son to golf during Tiger Wood's early life since he had easy access to the Navy Golf Course. The young boy showed a very high aptitude for the game, and before long he was excelling as an amateur.
Earl leaned more towards baseball and played at the Kansas State University. He was once barred from playing in a Mississippi college due to his racial identity.
He succumbed to a heart attack on May 3rd, 2006 at 74 years old
He stammered
In spite of his record success, Wood's speech as a child was afflicted by stammering. However, he later overcame his weakness, thanks to his dog to whom he talked more often and the two-year classes that he took to address the flaw specifically.
He did not allow the stuttering challenge to put him down but instead turned it into a factor of inspiration that spiraled him to the pinnacle of his goals and aspirations.
Dropped out of Stanford University
After joining Stanford University in 1994 on a golf scholarship, he clinched victory in his first collegiate event. However, he abandoned books after two years to do professional golf. In other words, he did not graduate.
Underwent a laser eye surgery
In 1999, he underwent successful eye surgery to address his myopic visual disorder. It was quite successful, and shortly after, he was back to the pitch
Was Tiger Woods born rich?
In 2009, the ace golfer was ranked as the 1st billion dollar sportsman after 13 years of hard work of professional golfing.
By the start of the year 2009, the golf genius had earned $895 million from designing golf courses, sponsorships and prize money.
Giving back to society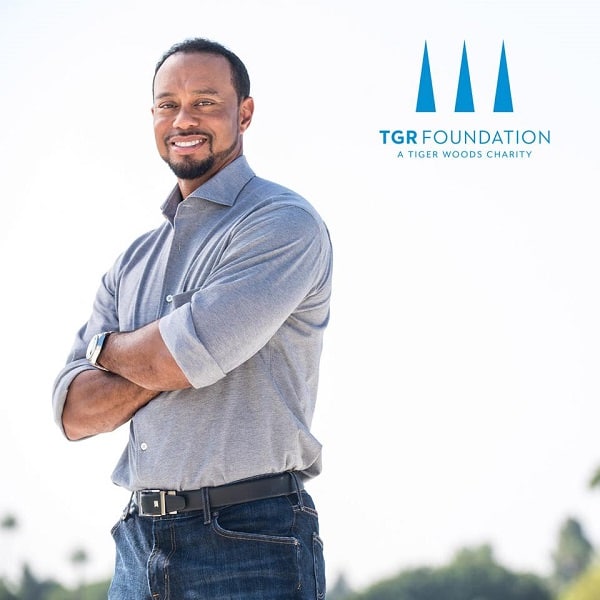 Earl and son in 1996 initiated the Tiger Woods Foundation. This organization aimed to launch community-based programs to boost American children's welfare. More so, it sought to improve their health and education.
So far the programs rolled out by the foundation have changed the lives of uncountable children.
Won a grand slam at 24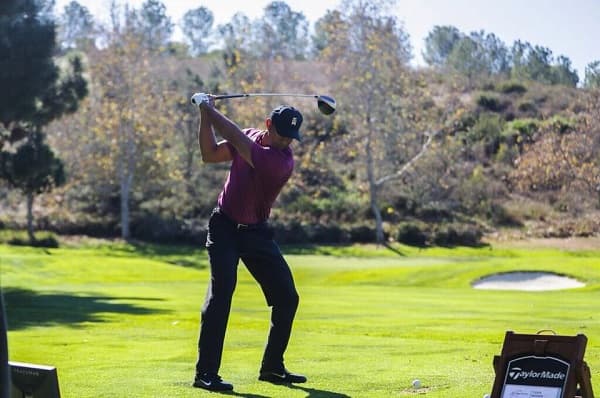 At this age, he was the youngest player ever to win a career grand slam.
Religion
Spiritually, Woods was nurtured in the Buddhist faith. He still professes the faith even as a professional golfer. Buddhism is one of the world's most ancient religions.
READ ALSO