It is no more news that Rhythm City Teasers are taking preference over other soapies in South Africa. Based on the viewing figures that the weekly primetime TV released, the soap opera is taking the lead, and its success is an ongoing surprise based on the defunct Backstage soapie. For everyone who is desirous to know what happens in this exciting soapie for the month, here are highlights of what to expect.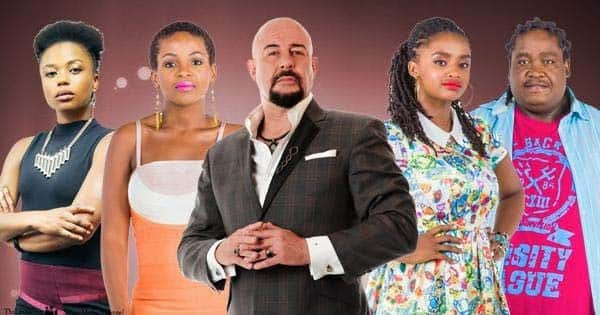 If you have been following this soapie since it started airing, you will also attest to the dynamic and creative ways through which the soap opera is scripted so that every viewer's entertainment need is met. The touch of professionalism and suspense have made the teasers to pitch above its long-running rivals.
Rhythm City etv
This South African musical drama series is one of the most-watched TV drama series, especially among the youth. As a replacement of the defunct soap opera Backstage which was targeted to the youth, the soapie's storyline is about the multi-faceted challenges that people who are making an effort to break into the music industry face. Apart from that, there are issues of drug addictions, homosexuality, infidelity and backstabbing, among others, that are associated with those who have gone far in the industry.
READ ALSO: Generations Teasers May 2019
The highly-entertaining soapie began in 2007, and the first episode was watched on the 9th of July, 2017. It airs at 7 pm on e.tv from Mondays to Fridays, and so far, it has garnered an average audience of more than two million viewers. Some of the Rhythm City characters include Pam Andrews who plays the role of Gail October, Mduduzi Mabaso acting as Suffocate Ndlovu, Petronella Tshuma playing the role of Pearl and Tebogo Khalo who is known as Puleng Ndlovu.
Rhythm City episode highlights
Episode 3,083 - Wednesday, 1st of May, 2019
Puleng is coming up with a proposal that will shock Suffo as Keabetswe is really angry because of how Mapula betrayed, and Jafta got another approval to propose to Bee.
Episode 3,084 - Thursday, 2nd of May, 2019
Suffo cuts off from Puleng while Blossom discusses the pregnancy of Keabetswe with Kop. Then, there are lots of latest surprises with Jafta.
Episode 3,085 - Friday, 3rd of May, 2019
Someone else stands as an opposition party against Suffo at the investment club as Lefa and Keabetswe are afraid that they may end up being kicked out. Then, funny but serious, Jafta discovers that he had been registered as a dead person while still alive.
Rhythm City - Monday, 6th of May, 2019
Unintentionally, Mampho tells Bee that Jafta is already lawfully dead, and Suffo finds himself caught in the midst of two women. As Lefa and Keabetswe are preparing to depart, they never knew that the Khuses are planning something that would surprise them.
Episode 3,087 - Tuesday, 7th of May, 2019
Jafta finally succeeds in convincing Sis Bee that he is not trying to cook up excuses but that, according to Home Affairs' records, he has been registered as a dead person. Also, Suffo and Gail's path crosses again while Keabetswe is doubting whether what she is doing is the right thing or not.
Episode 3,088 - Wednesday, 8th of May, 2019
Keabetswe divulges information that puts everyone in surprise while Fats discusses his need to visit the Home Affairs to settle the issues concerning his ID with Jafta. Then, David is snooping on Gail not knowing that Gail is, unfortunately, a step ahead of him.
READ ALSO: Scandal Teasers May 2019
Episode 3,089 - Thursday, 9th of May, 2019
Mapula makes an effort to defend Keabetswe with lots of arguments as Suffo and Gail have made love affairs with each other, and so, they are at the crossroad of the next line of action. Jafta battles with issues concerning his birth date.
Episode 3,090 - Friday, 10th of May, 2019
Blossom and Kop are at loggerhead concerning the decision of Keabetswe till Blossom succumbs and accepts her decision. Sis Bee makes an enquiry on Jafta's newfound job while Jafta is trapped under the table which leads to his exposure. Suffo is full of hope that he would see Gail again of which it is already late.
Rhythm City - Monday, 13th of May, 2019
Suffo and Gail are trying to accept the reality of what had taken place between them while Mapula supports Keabetswe and Sis Bee has reached her maxim. With this, she feels she cannot cope any longer.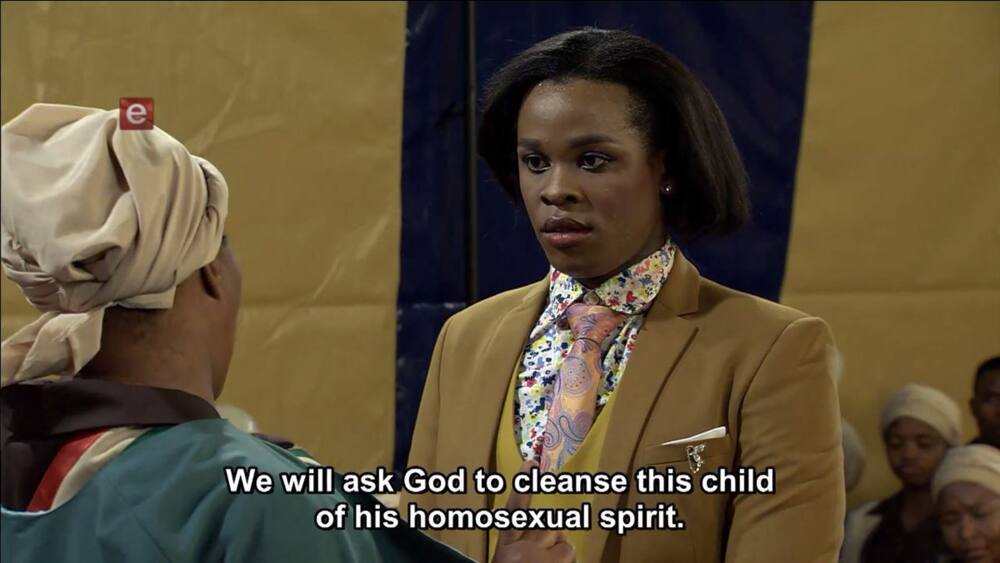 Episode 3,092 - Tuesday, 14th of May, 2019
Gail finally grants David's request as well as Suffo and Mapula is really concerned about Keabetswe since the abortion had held. Then, Jafta goes the extra mile in his bid to keep Bee.
Episode 3,093 - Wednesday, 15th of May, 2019
Suffo and Gail enter into another agreement while Keabetswe is seeking for help and Jafta gets busted.
Episode 3,094 - Thursday, 16th of May, 2019
Suffo does everything within his capacity to ensure that Puleng is happy again as Mapula gets the shock of her life because of her results from the university. Also, Bee boasts more about Jafta even beyond his expectation.
Episode 3,095 - Friday, 17th of May, 2019
Suffo is in search after Gail again as Mapula gets another person who would tutor her and Jafta stumbles on another significant hurdle.
Episode 3,096 - Monday, 20th of May, 2019
The truth is gradually dawning on David and Puleng while Mapula considers Banele again. Also, what Jafta resolves to do seems to be below what Bee wants.
Episode 3,097 - Tuesday, 21st of May, 2019
Suffo contemplates on whether to leave Puleng or not as Mapula is afraid to let her feelings express itself and the church ladies begin a group that focuses on exercise.
Episode 3,098 - Wednesday, 22nd of May, 2019
Puleng gets caught while snooping in Suffo's apartment. Then, as Banele and Mapula have their first date, unfortunately, a new trainer comes to the compound to disturb the serenity.
Rhythm City - Thursday, 23rd of May, 2019
Suffo seeks a way to let go of Madikgetla while the truth concerning Banele is unveiled and Bra Thomas receives another set of recruits.
Episode 3,100 - Friday, 24th of May, 2019
The Rhythm city for today is not available
Episode 3,101 - Monday, 27th of May, 2019
Puleng goes around with the bitter truth concerning Suffo's affair while Dumi calls Mapula from juvenile detention, and Kop and Jafta strongly object Bra Thomas.
Episode 3,102 - Tuesday, 28th of May, 2019
Puleng eventually summons courage and confronts Gail concerning the affair as Banele is attacked. Also, Bra Thomas is attacked by Kop.
Episode 3,103 - Wednesday, 29th of May, 2019
Apart from Gail, Puleng goes on to confront Suffo concerning the affair as well. Banele finally tells the truth about his real identity to Mapula while Keabetswe comes up with an option to Bra Thomas.
Rhythm City - Thursday, 30th of May, 2019
Puleng decides not to let go except she revenges on Suffo and Gail while Jamaica is in a state of lonely and Banele misses his test.
Episode 3,105 - Friday, 31st of May, 2019
Puleng makes it to the engagement with a mission to expose all of them. Banele is arrested, and Jamaica goes on extravagant spending.
To get the full gist based on each of the episodes of your favourite Rhythm City Teasers for the month, join millions of other viewers to watch these episodes daily; it promises to be worth every time you invest in watching it.
READ ALSO: Scandal Teasers May 2019