7de Laan Teasers: May 2019
Did you watch the episodes of the 7de Laan Teasers April 2019? If you answered yes, do you still remember how a significant predicament held down Olivia as well as the way Vince took a desperate decision without even considering the consequences of his action? How about the way Olivia and Diederik engaged in a fierce argument? Guess what? The episodes of this month's teasers reverberate more than last month's! Just read through these highlights and you would discover for yourself.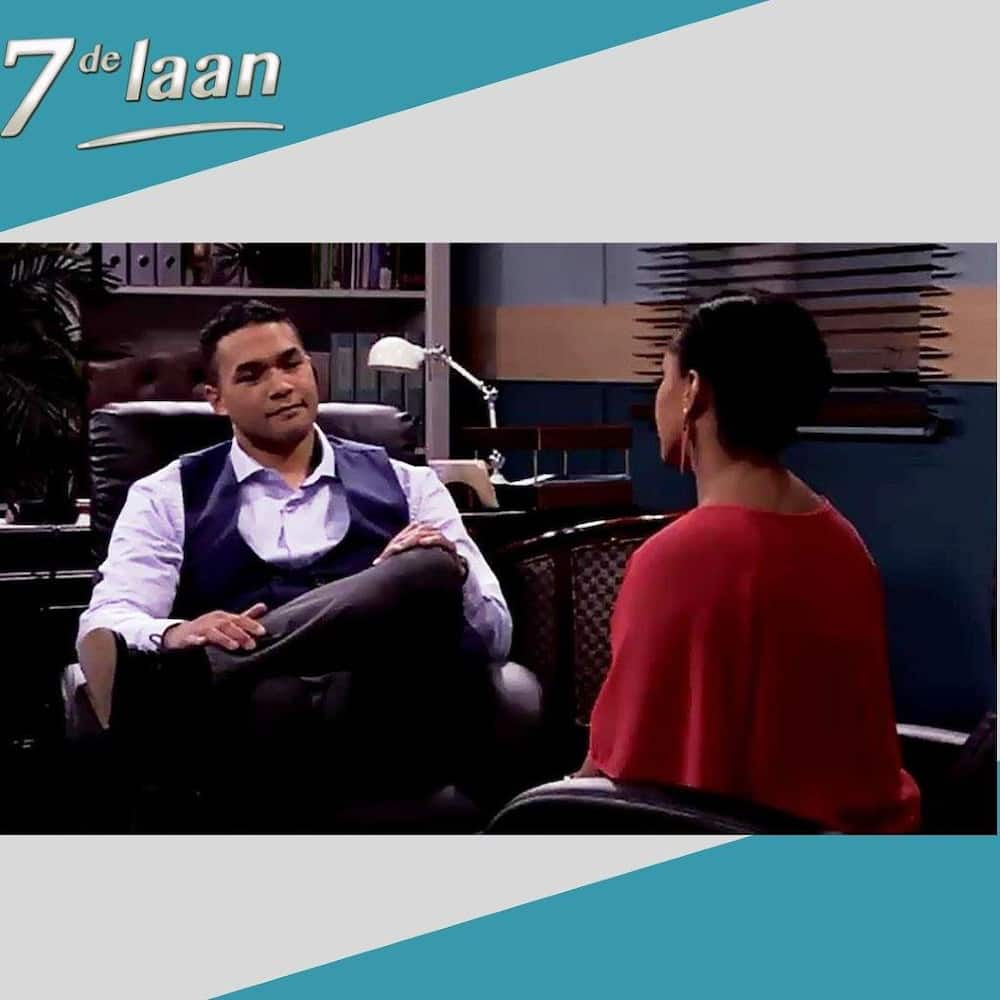 When it comes to South African soap operas that have been airing for long without losing relevance, then, 7de Laan soapie teasers is one of those few. Little wonder it has garnered so much acceptance from millions of viewers across the country and beyond. Interestingly, whatever your entertainment need is and however it is like, this Afrikaans soap opera is one of your best bet. So, in the following paragraphs, you will get an idea of the interesting scenes that graced each of the episodes of the Afrikaans soap opera for this month.
7de Laan latest teasers
One of the exceptional features about this TV drama series is the influx of Zulu and English dialogue coupled with the fact that most conversations which are in the Afrikaans language. To buttress its level of acceptance, it is worth noting that the soapie series has won several awards including 2014's Best TV Soap by South African Film and Television Awards (SAFTA). Before this time, it has won the same award twice in 2010 and 2011. Therefore, as you read through these highlights, remember to join millions of viewers to watch this award-winning soapie
READ ALSO: 7de Laan Teasers April 2019
Episode 83 - Wednesday, 1st of May, 2019
Bonita is uncontrollably in love while Willem receives news that reassures and gives him some level of hope.
Episode 84 - Thursday, 2nd of May, 2019
Vince is thrilled with the generous heart of Aggie and Olivia faces a significant setback.
Episode 85 - Friday, 3rd of May, 2019
Nathan shares soothing and worth-hearing news with his fellow workers while Vince needs to attend a meeting that would be held with a professor.
Episode 86 - Monday, 6th of May, 2019
Willem reaches a critical conclusion as Diederik boosts the self-esteem of Olivia
Episode 87 - Tuesday, 7th of May, 2019
André looks up to Aggie for assistance while it eventually dawns on Olivia that the job she had been dreaming of does not actually measure up to her expectation.
Episode 86 - Wednesday, 8th of May, 2019
Esti advices Willem while Fikani and Matrone engage in a discussion centred around how Connie would recover.
READ ALSO: Emzini Wezinsizwa actors who left us
Episode 89 - Thursday, 9th of May, 2019
Rickus and Willem have a positive mindset concerning their future, and Connie receives a pleasant surprise from André.
Episode 90 - Friday, 10th of May, 2019
A new tenant moves into The Heights as Connie confirms a critical engagement that must be attended.
Episode 91 - Monday, 13th of May, 2019
Aggie shares with Olivia some work tips that would help her while Vanessa and Xander conclude that they have to meet with a professional.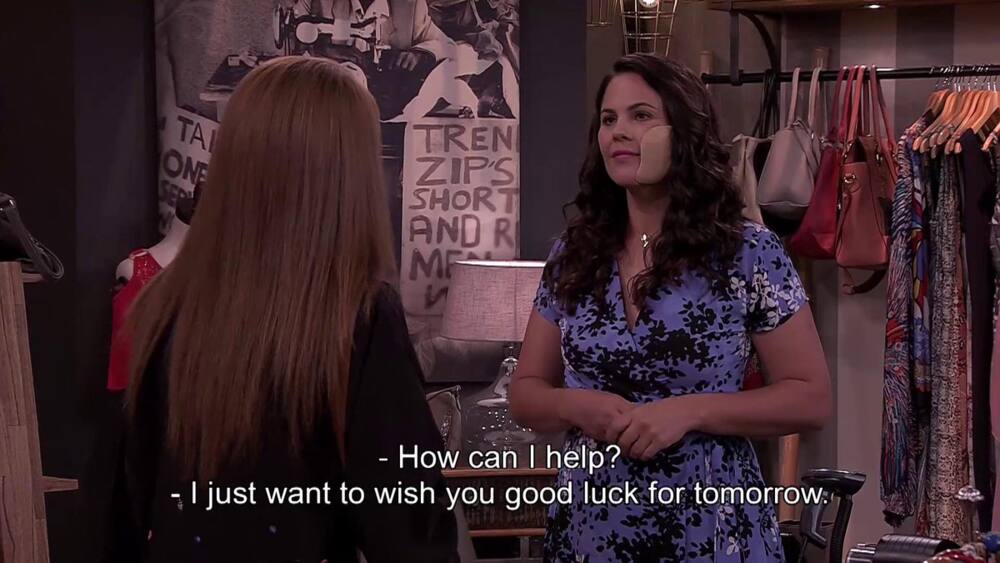 Episode 92 - Tuesday, 14th of May, 2019
Nathan is grateful for having someone like Fikani as a friend. The Bruynwaves team prepare for another event that would win prolonged applause.
Episode 93 - Wednesday, 15th of May, 2019
Esti accidentally has parts of her body unveiled, and Willem and Connie discuss to settle their problems once.
Episode 94 - Thursday, 16th of May, 2019
Nathan reaches a vital conclusion as Willem receives professional help from André.
Episode 95 - Friday, 17th of May, 2019
Esti looks up to Fikani for assistance. Also, Hilda encourages Mariaan on the need to let go of whatever had happened and open herself up so that happiness could flow through her again.
Episode 96 - Monday, 20th of May, 2019
Bonita is overwhelmingly-grieved while the people of Hillside receive news that renders everyone speechless.
Episode 97 - Tuesday, 21st of May, 2019
André shares some interesting information while Willem is really angry with Chris.
READ ALSO: Rammstein - "Deutschland": public reaction to epic video for the first song in 8 years
Episode 98 - Wednesday, 22nd of May, 2019
Esti and Marko get active while Matrone and Jacob reflect on the precious moments which they had had in the past.
Episode 99 - Thursday, 23rd of May, 2019
Justin faces two equally undesirable alternatives while Marko seems not to impress Esti at all.
Episode 100 - Friday, 24th of May, 2019
Charmaine is shocked by a piece of news that she receives while the people of Hillside throw a party to commemorate the Africa Day.
Episode 101 - Monday, 27th of May, 2019
Jacob and Hilda want to engage in spreading more positivity while Alexa and Fikani are found treating a patient whose face looks familiar to them.
Episode 102 - Tuesday, 28th of May, 2019
Mariaan makes a discovery that renders her unsettled as Rickus and Willem seem not to be in full agreement with each other.
Episode 103 - Wednesday, 29th of May, 2019
Jacob and Hilda do not agree with each other. Connie makes an effort to ensure that Willem is comforted.
Episode 104 - Thursday, 30th of May, 2019
As the Cricket World Cup is kick-starting, all the guys are happy with it. Then, Marko looks up to Connie for assistance.
Episode 104 - Friday, 31st of May, 2019
Esti is not in good terms with Marko, and Mariaan is also displeased with her family.
From what you have read so far, by now, you must have also concluded that this month's 7de Laan Teasers is a must-watch for you. As it airs by 6 p.m from Mondays to Fridays on SABC2, you will also feel the level of freshness and uniqueness that characterise this soapie.
READ ALSO: Mampintsha ft Dj Tira new song 2019 - Khona Ingane Lay'ndlini: public reaction and official audio
Source: Briefly News