If you watched the previous month's episodes of the Isidingo Teasers and you are looking for the latest update on the teasers for this month, then you are in the right place. Being one of the oldest soap operas in South Africa, its teasers have lots of interesting scenes that will keep you glued to your television screen and even stir up an interest in you so that you do not know what happens in the subsequent episodes. So, to keep you posted on the latest updates on this Isidingo monthly teasers is the reason for this article.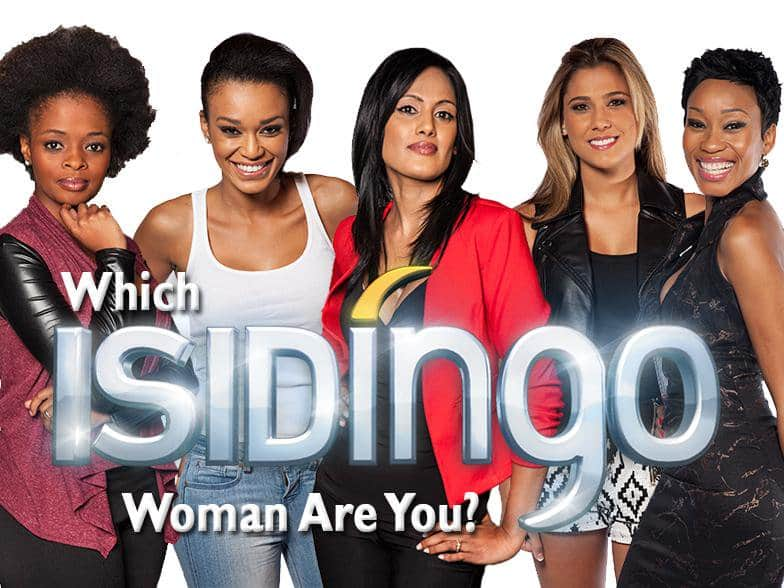 Isidingo Teasers TVSA over time has garnered so much attention from its numerous viewers because of the loads of surprises and interesting scenes that are in it. Airing daily from Monday to Friday on SABC3 at 7.30 p.m., the TV drama series focus on the challenges that are peculiar with large families as well as the love affairs of the family members. So, in this month's episodes, there are lots of exciting scenes that you should watch out for. The highlights of each day's episode presented in this article are proofs that watching this soapie cannot be a waste of time.
Isidingo soapie teasers
Episode 5,188 - Wednesday, 1st of May, 2019
The Lategan family had to take care of the after-effects of the revelation. About the time that Lungi starts to relax thinking everything is on track as far as Lincoln is concerned, Sechaba gives a quick pull to make her see the reality of things. Cebisa makes Sibiya understand the possessor of power.
READ ALSO: Isidingo teasers April 2019
Episode 5,189 - Thursday, 2nd of May, 2019
The Lategans are struggling with the consequence of the affair while Lungi embarks on a mission to dig out the circumstances that led to the death of Katlego. Then, Gatanga goes after Sechaba to garner some pieces of advice.
Episode 5,190 - Friday, 3rd of May, 2019
Even with how Lalage keeps denying her husband, the affairs that her husband has is still tearing her apart. Also, Nina puts into action the plan of getting back at Lincoln through his son's medium while Sibiya, in his quick-tempered nature, announces to everyone who cares to listen that he would become the next Mayor of HD.
Episode 5,191 - Monday, 6th of May, 2019
The Lategans keeps up in their vicious circle while Lungi becomes hurt after seeing the actual colour of Lincoln. Then, Sibiya gets the news that tears him apart.
Episode 5,192 - Tuesday, 7th of May, 2019
Zandre and Anja discuss with Lalage so she could stop her unruly behaviour as Lincoln is shocked to hear Lungi telling him that she is afraid of being killed by him just as her father also killed her mother. Then, with a "win a house" competition that Sibiya sees in the newspaper, he is taking it as a sign that is coming from his ancestors.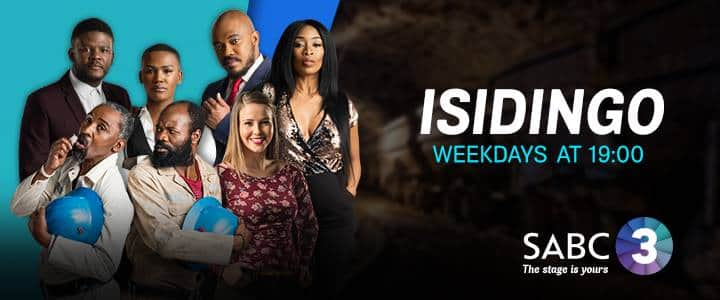 Episode 5,193 - Wednesday, 8th of May, 2019
With the tough questions that Lalage is asking, what cannot be determined is whether she desires to have an answer or not. Lungi shifts the responsibility over to Lincoln while Makgorometsa and Sibiya's friendship comes to a halt.
Episode 5,194 - Thursday, 9th of May, 2019
Morongwa reveals the secret which shatters Lalage while Lungi and Lincoln reflect on their most challenging days. The attempt of Makgorometsa to apologise to Sibiya because of the ticket does not seem to strike a chord in him.
Episode 5,195 - Friday, 10th of May, 2019
Morongwa pays Lalage a visit with a mission to apologise for her embarrassing actions, but the situation still escalates. Lungi reaches a conclusion based on her relationship with Lincoln while Makgorometsa pleads with Gatanga to kindly help him in reconciling with Sibiya.
READ ALSO: 7de Laan Teasers: May 2019
Episode 5,196 - Monday, 13th of May, 2019
Now that Hendrik is tired of consistently playing the bad guy, he rises to fight for his marriage while Nina declares Lungi as the enemy officially. Then, Sibiya struggles with his conscience over keeping what does not belong to him.
Episode 5,197 - Tuesday, 14th of May, 2019
Sad enough, the past actions of a married couple returns to haunt them. Whether Lincoln is considering having permanent plans with Lungi is worth finding out in today's episode. Also, trouble emerges in the hostel because of a winning jackpot ticket.
Episode 5,198 - Wednesday, 15th of May, 2019
With all effort that Zandre and Anja put in to ensure that things get fixed, Hendrik and Lalage cannot seem to get their problems settled. Then, Lungi feels so hurt because Nikiwe considers her as a gold digger while Gatanga accuses Morongwa that she is as selfish as Sibiya.
Episode 5,199 - Thursday, 16th of May, 2019
Anja stumbles on a piece of information that renders her paralysed while Lincoln sets a boundary for Nikiwe and even though Sibiya is sitting on a ticket that can make him emerge as a winner, he still sinks into depression.
Episode 5,200 - Friday, 17th of May, 2019
Anja shares a top secret of how she overheard the discussion of their parents with Zandre while Kgothalo shares what bothers her most concerning Lincoln's intention to propose to Lungi. Sibiya gets hold of another dream that is spurring him into action.
Episode 5,201 - Monday, 20th of May, 2019
It is worth questioning whether the steps that the Lategan family is taking to handle the after-effects of the revelation is the best line of action or not. As things are going on, it is likely that the surprise plan of Lincoln may backfire. Then, Sibiya shows how kind he could be when he helped a friend out.
Episode 5,202 - Tuesday, 21st of May, 2019
Anja turns to Obakeng for encouragement after she had become shattered due to the events that happened recently while Lungi receives news that makes her unsettled from home, and Sibiya finally makes good which puts a smile on Shorty's face.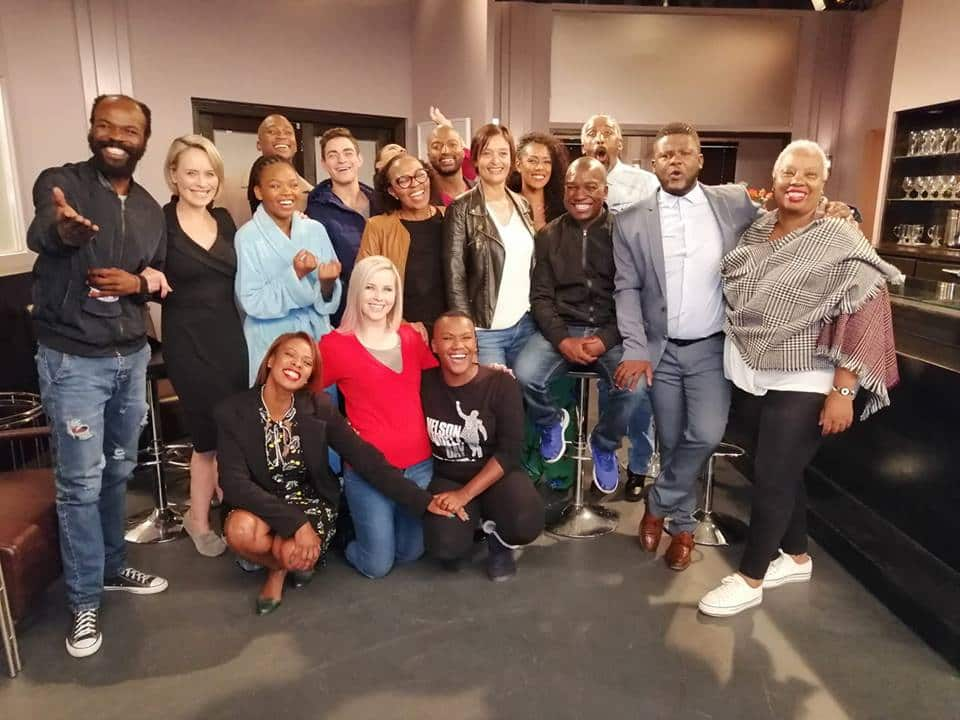 Episode 5,203 - Wednesday, 22nd of May, 2019
Even as a family which had been broken is trying to heal up, the wounds that the members had been left with seem too deep for any meaningful thing to happen. Someone that Lungi trusts so much breaks her heart while Morongwa's guest irritates and gets her annoyed.
Episode 5,204 - Thursday, 23rd of May, 2019
Lalage changes his mind and decides to let Zandre know the exact things he wishes to know while Wendy and Anja cross the boundary with Kgothalo. Also, Veronica gets Morongwa seriously annoyed after she took what was not her own.
Episode 5,205 - Friday, 24th of May, 2019
Zandre is about finding out who his biological father is while Anja gets a little farther from reality, and Lungi struggles to overcome what had happened in the past. Then, Sibiya is considering that getting back to the four walls of the classroom will be a cool idea.
Episode 5,206 - Monday, 27th of May, 2019
Considering the breakthrough that Zandre has made, what is worth asking is whether that would change the way things are in the family forever or not. Also, after a few sets of surprises that Lungi gets, what is likely to be her reaction after she finds out that one of the surprises does not match up with her expectation? Sibiya announces to Makgorometsa and Gatanga what they never expected.
Episode 5,207 - Tuesday, 28th of May, 2019
Lungi is really trying hard to get along with the baggage of emotion that is associated with Lincoln's "surprise" while Lalage and Hendrik break down after Zandre takes the bold step of going in search of his father.
Episode 5,208 - Wednesday, 29th of May, 2019
Hendrik and Lalage deliberately move out to divide Obakeng and Anja while Sechaba is urging Lungi, at least, to take a step in reconciling with Manqoba. Then, Gatanga devices a way out based on the problem that Morongwa is faced with.
Episode 5,209 - Thursday, 30th of May, 2019
As the day dawns, a new crime couple emerges in Horizon Deep, and as things are, they have not even begun. Manqoba and Lungi peel up old painful wounds while Sibiya takes a significant risk to ensure that his dreams find expression.
Episode 5,210 - Friday, 31st of May, 2019
Anja finds out who the real Obakeng is while Lungi eventually gets across to Manqoba so they could settle the painful past once. Morongwa moves into the new place she has gotten, but Veronica is struggling to accept what the result is.
From what has been read so far, it is not heretic to conclude that Isidingo teasers this month is full of excitements, and that watching through will be one of the best things you can do keep yourself inspired. In fact, from the look of things, it seems this month's Isidingo teasers is matchless when compared with all the previous episodes. Happy viewing!
READ ALSO: Isidingo Teasers: June 2019