Why wait every day until the TV drama series are aired before you get to know about each of the episodes of your favourite Muvhango Teasers when you can have a peek into each of them before they air daily? Interestingly, this article contains Muvhango monthly updates, and in it, you will get highlights of each day's episodes, at least, to whet your appetite before you get to watch them in detail.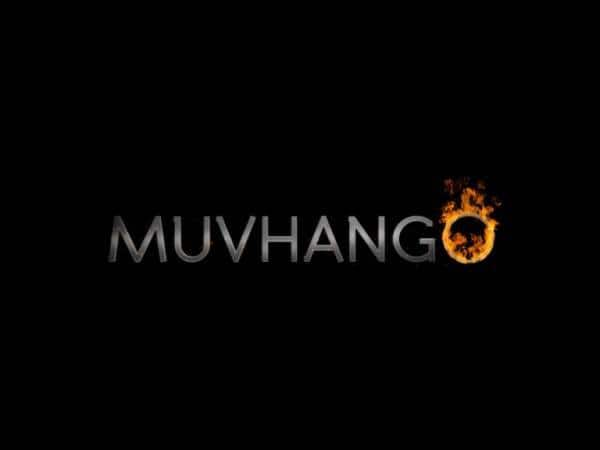 Having Word of Mouth Productions as its producer and Duma Ndlovu as the executive producer, Muvhango soapie is one of the television soap operas that have been airing for long without losing its relevance. Among other things, an exciting feature about this South African soapie is that it promotes unity among the people as it is able to blend several South African languages and cultures. Little wonder, since it has been airing, it is reported to have garnered about 5.5 million viewers.
Highlights of Muvhango in May 2019
Episode 3,284 - Wednesday, 1st of May, 2019
The royal house settles the surrogacy issue of Lindeleni while James beats Moliehi at her own game. Vhangani is sinking in trouble, and while trying to resolve the damage that had taken place between him and Mpareni, it is unfortunately too late.
READ ALSO: Rhythm City Teasers: May 2019
Episode 3,285 - Thursday, 2nd of May, 2019
The elders are shocked as Gizara reminds them of the fact that there is still no wife who would give the chief sons, and James suggests what increases the threats based on Moliehi's position. Then, a decision that Vhangani makes in his bid to tie the knot renders Mpfareni speechless.
Episode 3,286 - Friday, 3rd of May, 2019
Surprisingly, Mpho wakes up to find herself in the hut of Mulimis while the relationship of Marang and James appears like a dagger in the heart of Moliehi. Also, the jealousy of Tenda moves to the next level as he finds out that Sundani is already flirting with someone else.
Episode 3,287 - Monday, 6th of May, 2019
Mpho is experiencing some strange things that cannot be explained, and there is no other person but Mulimisi to be blamed while Skhu visits Gugu to suspend all forms of hostilities and bid a goodbye that was not expected. Tenda uses everything at his disposal to win Sundani's over as his date as the president's ball draws nearer.
Episode 3,288 - Tuesday, 7th of May, 2019
Mulimisi receives a message for the royal house from the ancestors which may lead to their utter destruction while a request that Gugu gets to stretch her hand to comfort someone she sees as her worst enemy conflicts her. Also, Tenda's ego eventually subsides so that she admits her challenges to Sundani.
Episode 3,289 - Wednesday, 8th of May, 2019
In the Muvhango highlights for tonight, Mpho gets a warning from Mulimisi against making a decision that may bounce back on her while Skhumbuzo receives an offer from KK that looks irrefutable. Then, Sundani places Tenda in a position when she places a demand that is considered unlawful.
Episode 3,290 - Thursday, 9th of May, 2019
Mpho faces a significant setback as her health deteriorates this time around while Moliehi gets a bombshell from Skhumbuzo which is unpleasant. Sundani receives an assurance from Tenda that she will not fight for his attention.
Episode 3,291 - Friday, 10th of May, 2019
Mpho disappears in a way that looks like a miracle on account of Azwindini while Skhu stands on not revealing who the buyer of his shares is, and Teboho gatecrashes the event of Sundani deliberately.
Episode 3,292 - Monday, 13th of May, 2019
Mulimisi is accused of the disappearance of Mpho by Azwindini while Skhu says his goodbye as James and Moliehi wonder who could have been the new shareholder. Then, Teboho and Sundani engage in a very hostile cat war.
READ ALSO: Muvhango teasers – April 2019
Episode 3,293 - Tuesday, 14th of May, 2019
Azwindini has no option but to crawl back to Mulimisi because of his wife while KK and Moliehi form an alliance that is unclean. Also, Thonifho becomes a weapon in Sundani's hands to get back at Teboho which eventually affects Mulalo.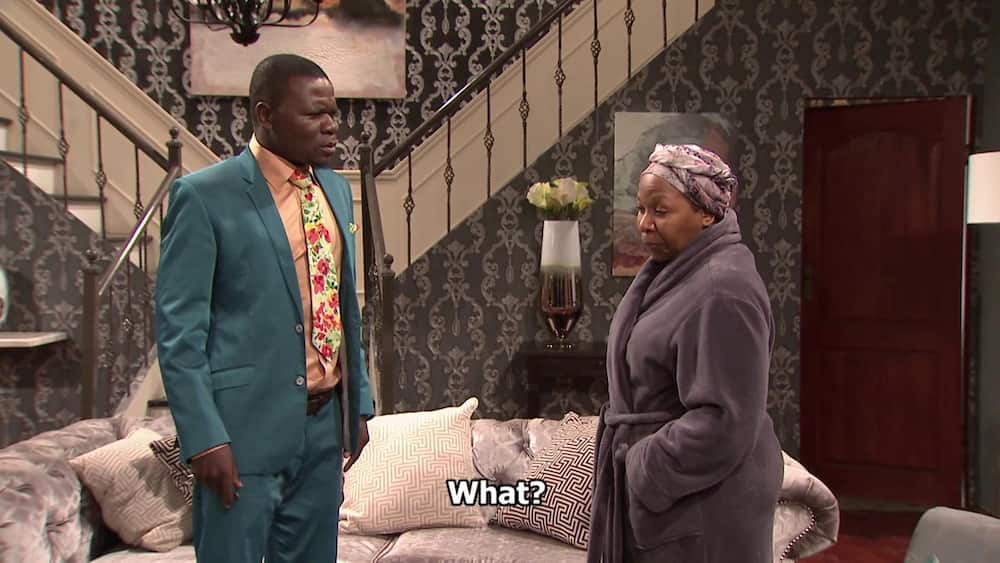 Episode 3,294 - Wednesday, 15th of May, 2019
Mulimisi and Azwindini have a personal moment of truth based on the royal wife who is missing. Gugu swirls in a dinner evening after she was in private meeting with Seretse, and Mulalo finds out the motivation behind Sundani's refusal to allow him to see his son.
Episode 3,295 - Thursday, 16th of May, 2019
Azwindini opens up and admits the fact that he has found himself in a corner and what is left to him is to do what is right, while Gugu disappoints Seretse, and so, she is not sure about what her decision would be. Teboho seems to be bringing up her old tricks while an ugly surprise is about to hit on Waterside.
Episode 3,296 - Friday, 17th of May, 2019
Mpho returns and sounds a note of warning to the royal house based on the impending storm while Seretse has devastating news concerning Lethu for Imani, and then, a crisis that took place in Waterside had a negative impact on Sundani's life.
Episode 3.297 - Monday, 20th of May, 2019
As Mpho's secret is unveiled now, she is forced to let go of Azwindini while Imani gets herself prepared for her life's battle as she cannot afford to lose the only son she has. Sundani finally discovers who has been sabotaging her.
Episode 3,298 - Tuesday, 21st of May, 2019
Mpho reveals what she had kept to herself to Mulimisi even though she is not willing to let go of Azwindini. Seretse and Imani are on the verge of sparking off another romance while Teboho and Sundani's cat war heats up.
Episode 3,299 - Wednesday, 22nd of May, 2019
Because of the fear of losing Azwindini, Mpho is tempted to act in reckless manners, and in spite of the warnings, Seretse and Imani are held in the web of their mutual attraction. Also, Sundani seeks for ways to repair what Teboho's onslaught had ruined.
Episode 3,300 - Thursday, 23rd of May, 2019
Mulimisi heavily chastises Mpho for her transgressions while Imani and Seretse spend a lot of time together without Gugu's knowledge, and Tenda engages in a discussion with Mulalo about the behaviour of Teboho.
Episode 3,301 - Friday, 24th of May, 2019
Mpho's secret is no longer safe as Vho-Makhadzi threatens to leak it which could be detrimental to her marriage as Imani ensures that her new secret lover is hidden from Gugu. Waterside eventually regains stability.
Episode 3,302 - Monday, 27th of May, 2019
Mpho devises a step on how to break away from the initiation school while Lethu, Imani's son, reconnects with her, and Tenda is about to break a piece of worth-hearing information that would daze Sundani.
Episode 3,303 - Tuesday, 28th of May, 2019
If you are concerned with what is happening on Muvhango tonight, you will discover how Azwindini discovers that the ancestors' wish is for Mpho and Mulimisi to be together while Gugu is at the verge of discovering Imani's secret lover. Then, it seems as if Sundani and Tenda's future would be bright being together.
Episode 3,304 - Wednesday, 29th of May, 2019
Unfortunately, those closest to Azwindini betray him while Mpho discovers that there is no other way out. Also, Imani feels uncomfortable because she lied to her cousin while Sundani thinks otherwise about Tenda.
Episode 3,305 - Thursday, 30th of May, 2019
Mpho faces what she dreads most in her life as the relationship of Seretse and Imani blossom. Sundani and Tenda receive a not-too-palatable surprise from Mulalo.
Episode 3,306 - Friday, 31st of May, 2019
Azwindini makes a decision to Mpho that changes the course of his marriage while Imani wishes that Seretse would pass a night, and Sundani disappoints Tenda after placing a demand about what he desires most.
Now that you have the highlights of what each of the episodes of Muvhango Teasers for this month is, you can get the full details by catching up with the teasers as it airs from Mondays to Fridays on SABC2 at 9 p.m. There are lots of scenes in the series that you will fall in love with.
READ ALSO: 30 Best Happy Easter messages, greetings and wishes with pictures 2019