The Queen is back! If you are a huge fanatic of the soap like me, I bet you have been patiently waiting for May 2019 season to premiere. As most fanatics are anticipating on what will or may happen to their favorite actors this May, stress no more. Behold, we bring you good news. This article provides you a sneak peek and exclusive information from The Queen Teasers credible sources. Prepare yourself for some exclusive highlights that will prepare you for The Queen this May.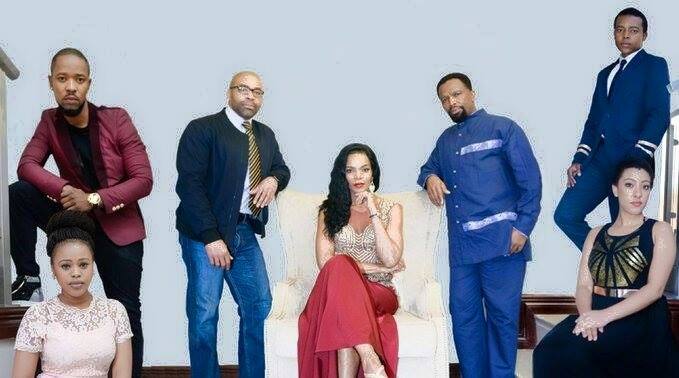 Did you know that The Queen Teasers are aired daily through Mzansi Magic? If you don't, then you must have been living under a rock. You can catch the latest trends on The Queen Teasers by simply turning your television on at 21: 00. This is available to you from Monday to Friday on Mzansi Magic. The Queen Teasers makes it easy for you to catch up on everything that you might have missed during the last month. It also enables you to get a clear recap of what happened on the previous episodes.
READ ALSO: Suidooster Teasers - May 2019
The Queen is one of the best South African telenovelas. Its new season is back this May 2019 with a bang! The Queen has been premiering on Mzansi Magic ever since August 1st. Discover the plan of the two queens in a quest of fighting and gaining power and control over their drug empire.
The Queen Teasers by TVSA
Listed below is a systematic break down of The Queen Teasers for all the days in May. With this information on the tip of your hands, you will be the narrator to your family and friends as the telenovela unfold.
So, what should you expect on The Queen May 2019 Season premiere?
Episode 198: 1st May 2019 (Wednesday)
"Letting It All Out"
Kedibone finally decides to do the right thing, but, could it be too late! On the other hand, Schumacher is taking his power trip; he is having his cake, eating it, and enjoying it. In the meantime, Harriet is bearing malicious and dangerous thoughts.
Episode 199: 2nd May 2019 (Thursday)
"Ungrateful"
Harriet and Kedibone decide to make peace. Meanwhile, Schumacher uses Gracious as his ATM
Episode 200: 3rd May 2019 (Friday)
"Cutting Ties"
Both Kea and Kagiso start feeling guilty and regret betraying their mother. Harriet successfully gets what she has wanted from Tiro. Gracious changes the rules of the game for Schumacher.
Episode 201: 6th May 2019 (Monday)
"Mending Bridges"
A mother and her daughter choose peace and decide to mend their relationship. Prince and Schumacher get exposed.
Episode 202: 7th May 2019 (Tuesday)
"Suicide"
Death visits the family. Goodness is disappointed with her mother's action. Meanwhile, Schumacher is enjoying every second of his new power.
Episode 203: 8th May 2019 (Wednesday)
"Unbroken Vows"
Kedibone is in a dilemma of whether to attend the funeral. Gracious has a hard time reconnecting with Schumacher.
Episode 204: 9th May 2019 (Thursday)
"The Golden Boy"
Harriet finally gets some peace of mind. Gracious suspicion concerning Schumacher continues to grow.
Episode 205: 10th May 2019 (Friday)
"The Secret is Out"
Thato and Akhona are faced with a direct crisis on their hands. Gracious is feeling childish when her suspicions about Schumacher seem to have been all wrong.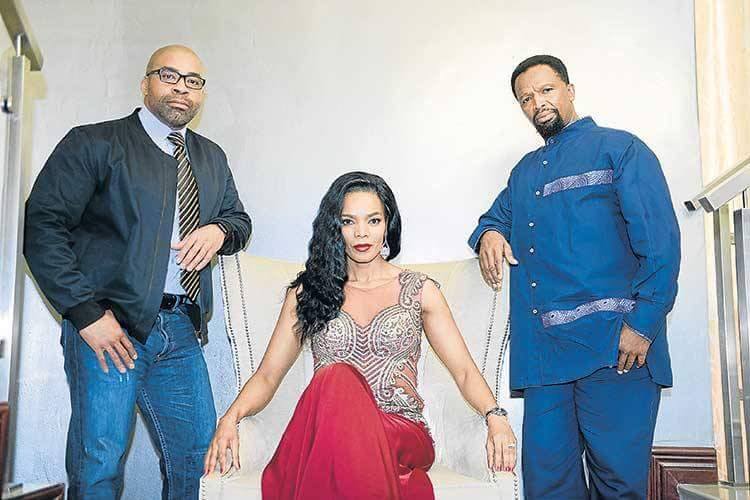 Episode 206: 13th May 2019 (Monday)
"Temnisa Ten"
Thato gets the blame for the tragedy that occurred at Corner House. Later on, Gracious uncovers Schumacher's lie.
Episode 207: 14th May 2019 (Tuesday)
"Divided in Grief"
The Superintendent has a plan of having his scapegoat served on a platter. Meanwhile, Schumacher is cooking something fishy in his pot.
Episode 208: 15th May 2019 (Wednesday)
"War on Drugs"
Harriet has no choice but to face the truth. On the other hand, Schumacher makes some development with Gracious. Thato can't take any more from Jerry and has to make a tough choice.
Episode 209: 16th May 2019 (Thursday)
"Battle Lines Forged"
Jerry declares war on Harriet. Furthermore, Harriet dares the livelihood of her family. Besides, Gracious finds out an important secret concerning Schumacher.
Episode 210: 17th May 2019 (Friday)
"Marry, Bang Kill"
Gracious is not ready for the two major surprises that Schumacher has planned for him in a single day. Brutus ensures Shaka joins his bandwagon to go against Harriet's decision unitedly. Thato has a hard time coming in terms with the recent disaster.
READ ALSO: Isidingo Teasers: June 2019
Episode 211 20th May 2019 (Monday)
"Gunning for Gracious"
Gracious and Goodness have to move swift in their decision as the police are on their way. Kea is Brutu's only chance for knowing the truth.
Episode 212: 21st May 2019 (Tuesday)
"The End"
Gracious is still wilding. Harriet exposes something that will affect everybody's lives. Schumacher and Prince have to go face to face with karma.
Episode 213: 22nd May 2019 (Wednesday)
"We Are Done!"
A division between the Khoza's. Schumacher's condition gets worse. Thato shares some home secrets to the police
Episode 214: 23rd May 2019 (Thursday)
"Enemy of the People"
Harriet's actions cause Prince to review the past. Tragic events rock the memorial service.
Episode 215: 24th May 2019 (Friday)
"No Way Out"
Harriet decides to hold ground with her decision. Schumacher seeks help from a weird source when he runs out of ideas. Vuyiswa swears that the killers have to face the law.
Episode 216: 27th May 2019 (Monday)
"Ticking Bomb"
Schumacher has no choice but to find his way up from his ashes. Meanwhile, Gracious is struggling with her dominant ego. Thato makes a choice.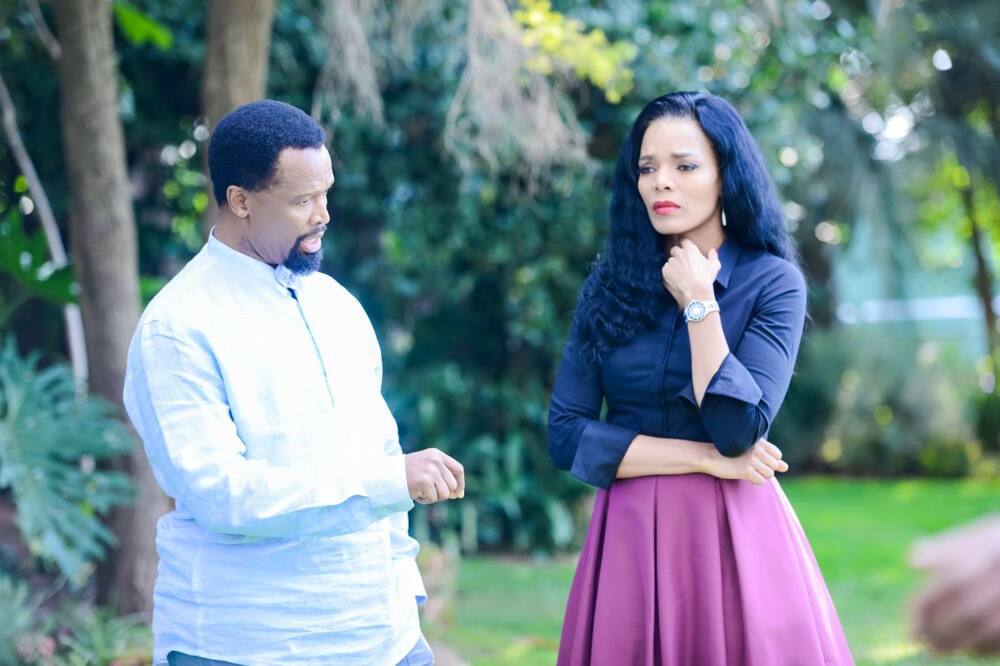 Episode 217: 28th May 2019 (Tuesday)
"Stubborn as a Mule, Nervous as a Cat"
Schumacher fights hard to fix his life. Everyone has had enough. Kea and Harriet reach at the end of the road. Furthermore, Gracious is arranging his cards for the next move.
Episode 218: 29th May 2019
"A Family Feud"
Jerry moves a step closer in his investigation concerning Harriet. Kea sells out the family. Meanwhile, Patronella tries a trick on Cupid.
Episode 219: 30th May 2019 (Thursday)
"The Pilot"
Kagiso comes up with a family's plan, While his siblings had something planned concerning his love life. Akhona's plans make some people mad.
Episode 220: 31st May 2019
"An Unexpected Connection"
Kagio's date is rocked with storms while Jerry and Vuyiswa are getting leads concerning the investigation.
Make sure to catch all of The Queen Teasers by tuning to Mzansi Magic every 2100 h from Monday to Friday. Experience love, hate, deceit, passion, and greed as the new season begin.
READ ALSO: Rhythm City Teasers: May 2019