With an increasing rate of entertainment needs for South Africans, the need to get quality and educative materials are essential. Among others, Isithembiso Teasers is a soap opera that you will watch and always look forward to what happens in the next episode. As one of the latest airing soapies, it is gradually gaining momentum and also becoming most soapie fans' favourite because of the high level of creativity and amusements that trail each episode. While you can always look forward to the best on this website, here are highlights of this month's teasers.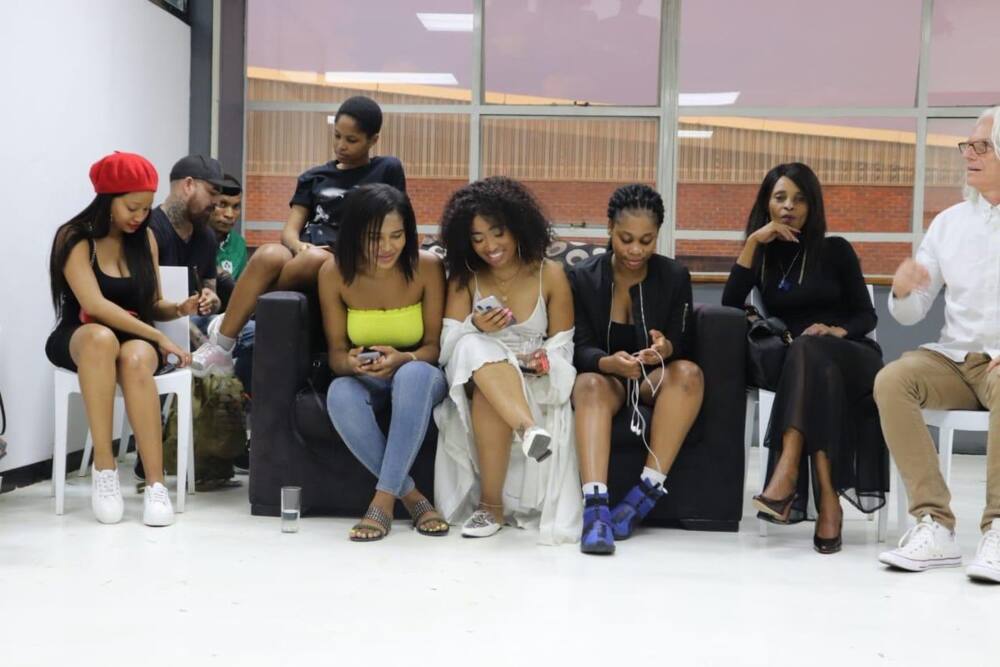 Isithembiso on Mzansi Magic is about the lives of two young people that landed in the City of Gold out of their search for fortune, education, opportunity and familial ties. It specifically focuses on what many Mzansi youth experience today as well as choices and the consequences, and the ambitions which they nurse. Some of the Isithembiso cast include Tiisetso Thoka as Ali, Mavuso Magabane as Kero, Hamilton Dlamini as Banzi among others. In 2018, the drama series was nominated for several categories of South African Film and Television Awards (SAFTA) awards.
Highlights of Isithembiso Teasers May 2019
Looking for tips on what each of the episodes would be like? Here are exciting Isithembiso highlights for the whole of May. The Isithembiso daily updates are meant to let you have a foretaste of what is likely to happen before the actual episodes air.
Episode 23 - Wednesday, 1st of May, 2019
Vivian awakes in Kero's bed while Kandy makes a decision that would impact on her life, and Indy faces the challenges attached to being an illegal immigrant.
READ ALSO: Suidooster teasers - June 2019
Episode 24 - Thursday, 2nd of May, 2019
Sne supports the decision made by Kandy as Lihle's plan troubles Pastor Absalom, and Ma Dolly receives threatening news.
Episode 25 - Friday, 3rd of May, 2019
Kero and Ma Dolly engage in a conflict because of the woman in his life while Lihle and Palesa are getting closer, and Kandy faces the consequences of the decision that she has made.
Isithembiso - Monday, 6th of May, 2019
Kero is upset while defending Vivian, and Chunks, Oscar and Sello put Lihle on a test. Also, Kandy pleads with Zoleka to get at least a night out.
Episode 27 - Tuesday, 7th of May, 2019
Kandy does not seem prepared for the information that Mduli's wife is about to share with her while Zamani and Indy find out that kotas are not the best. Then, David implements what he had planned which is to get Kero neutralised.
Episode 28 - Wednesday, 8th of May, 2019
Kero opens up everything he had locked up within to Vivian while Lihle's pleas concerning Palesa receive attention. Also, Indy and Zamani make a profit with their smart ways of doing things.
Episode 29 - Thursday, 9th of May, 2019
The words of Kandy's mom stings her so well as Kero begs for Lihle's forgiveness. The reality of Kero's wealth dawns on Vivian.
Isithembiso - Friday, 10th of May, 2019
Vivian stabs Kero from behind while Banzi is steps away from discovering the truth, and Simi has a nightmare which renders her restless.
Episode 31 - Monday, 13th of May, 2019
Teaser for this day is not available.
Episode 32 - Tuesday, 14th of May, 2019
Keto finds out who his betrayal is while Kandy together with her mom makes peace again, and the desire which Banzi nurses to gain control over Santa Barbara leads to high anxiety and confusion.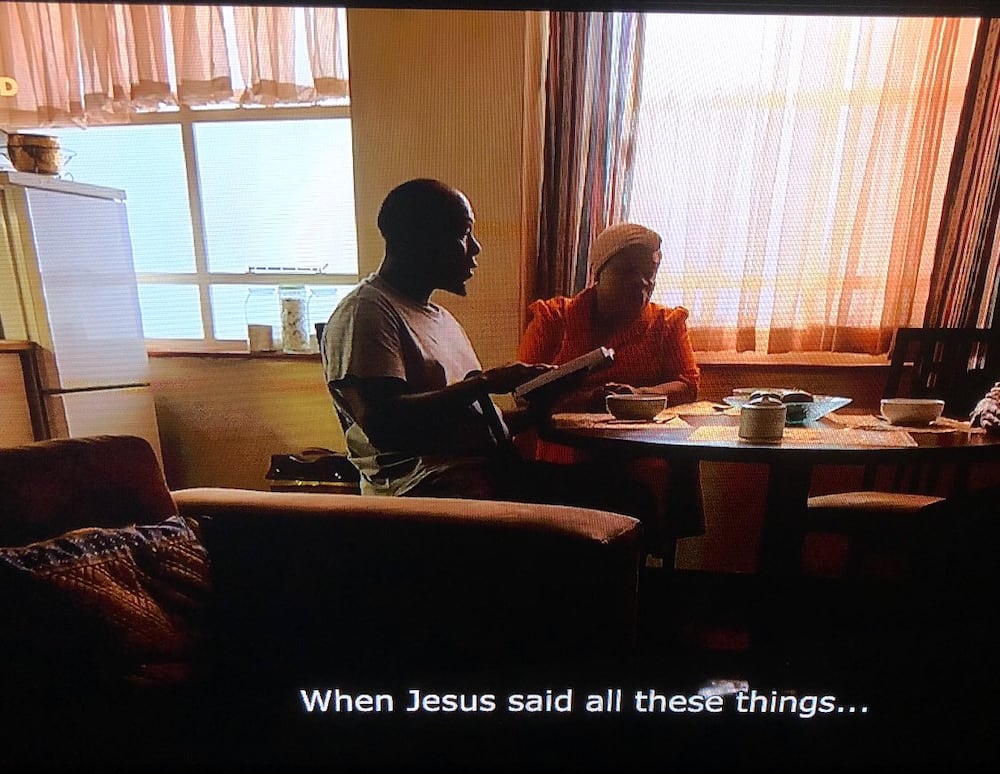 Episode 33 - Wednesday, 15th of May, 2019
Kero seeks ways to ensure that Banzi gets the reality while the conscience of Pastor Absalom haunts him, and Sne finds out what Palesa had been keeping as a secret.
Isithembiso - Thursday, 16th of May, 2019
Tshepo finds out the terrifying truth concerning Banzi, and Zamani is desperate to revenge while Kero gets a surprise from Banzi.
Episode 35 - Friday, 17th of May, 2019
Banzi is faced with a particular death while Zamani decides on what would become of his future, and Kero shares information that shocks Vivian so well.
Episode 36 - Monday, 20th of May, 2019
Banzi discovers that the least of the problems he is faced with is amnesia, and Kero reviews a decision that was made in the past while in his effort to maintain his cover, Cheez needed to scramble.
Episode 37 - Tuesday, 21st of May, 2019
Tiro finds out the truth concerning Cheez, and Vivian traumatises Diamond. Nhlamulo and Zoleka go after the cult.
Episode 38 - Wednesday, 22nd of May, 2019
Tiro enforces Cheez so that he would narrate the truth concerning his past while Banzi decides to expose everything as it is to Palesa. Karlujah unveils a truth even though it seems uncomfortable.
Episode 39 - Thursday, 23rd of May, 2019
Cheez lets Tiro know that his Chester time has ended. Also, Lihle encourages Banzi to work for God while Diamond captures Vivian in the act.
Isithembiso - Friday, 24th of May, 2019
This Isithembiso episode is about Zamani who meets with a long existing enemy. Also, shocking news hits on Cheez, and Kero makes decisions concerning himself and Vivian.
Episode 41 - Monday, 27th of May, 2019
Banzi keeps up with his remorseful and penitent acts, and the life of Cheez experiences a complete turnaround. Kero finalises on telling only the truth.
READ ALSO: Isidingo Teasers: June 2019
Episode 42 - Tuesday, 28th of May, 2019
The insurance investigator senses that Cheez has some information that he is not willing to share while Vivian needs to make every effort to persuade Ma dolly. All efforts that Banzi makes for the sake of atonement encounter a significant setback.
Episode 43 - Wednesday, 29th of May, 2019
Braamfontein receives a surprise from Banzi Motaung in terms of an interview on the woke drive. Ma Dolly gives Vivian a severe scolding while Cheez encounters more pressure.
Isithembiso - Thursday, 30th of May, 2019
Anathi is left with a challenging choice by Cheez while Banzi airs her advice. Indy steps in to rescue Chunks, and Abedie becomes jealous.
Episode 45 - Friday, 31st of May, 2019
This Isithembiso episode focuses on Mr Titus as he gets closer to Cheez to get the truth. Vivian comes up with action steps on what to do concerning the nightmares of Tshepo. The love life of Abednego deteriorates further.
Isithembiso, without doubt, is a soapie teaser that you would want to watch over and over again. With the class of characters who act in the series, you can be sure of the best of time every time you watch the drama. Interestingly, any of the Isithembiso episodes that you missed can also be watched again on the YouTube channel. Catch up with this soapie teasers from Mondays to Fridays on Mzansi Magic at 7:30 p.m.
READ ALSO: The Queen Teasers: May 2019