On first glance, South Africa appears to be a country in turmoil. Facing a general election in May 2019 and still trying to recover socially, economically and financially from the damage done by the apartheid-era government, the country is facing problems on all fronts.
PAY ATTENTION: Click "See First" under the "Following" tab to see Briefly.co.za News on your News Feed!
Within the government, ministers cannot agree on which to deal with first, or even what the best course of action would be. And it seems like the rest of the world doesn't have a clue either, with some economists predicting the country will be bankrupt by 2042, and others claiming they will still be one of the fastest growing economies in 2050.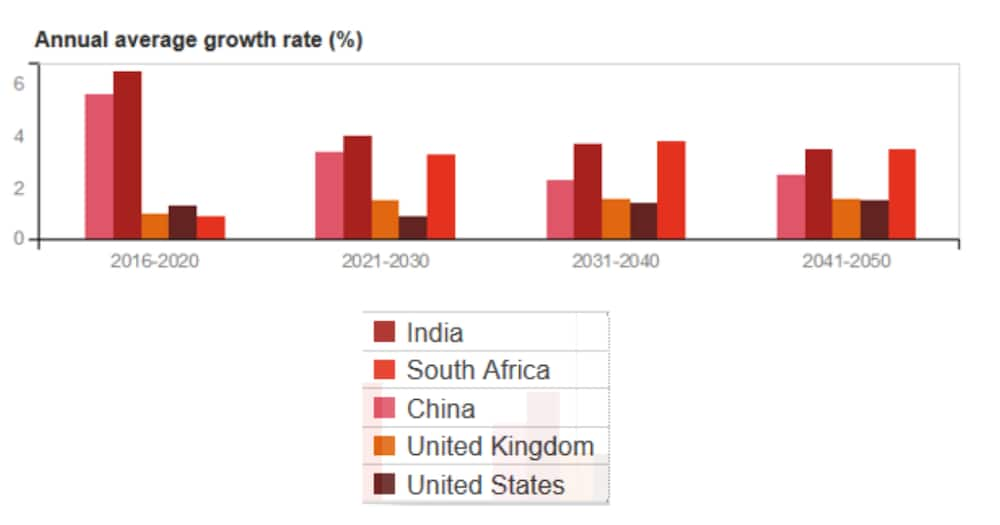 But the outlook is not entirely hopeless. There are several schemes already showing benefits, as well as emerging industries with huge potential. South Africa isn't going to revolutionise its economy overnight, but if it grasps its opportunities with both hands, those positive financial predictions could indeed become a reality.
Since Cyril Ramaphosa became President in 2017, the country's economy has recovered from a few years of downslide and started to see a slight growth again. This is due to Ramaphosa's ten point plan which has put growth, investment and a need to reduce unemployment at the forefront of government policy.
And it is working: last year South Africa drew in $15bn dollars of investment in renewable energy from America. The programme also provided nearly 40,000 permanent jobs and is paying back into communities, improving healthcare, training teachers and helping to set up small businesses.
As Mpumalanga in South Africa has been named the worst place in the world for air pollution, investment in renewable energy technologies is not only important for bringing in foreign investment, it will help to improve conditions for the population of South Africa itself.
Reshaping the communities within South Africa could have the greatest impact on South African Economic growth. 34% of the population live in rural and remote areas, where unemployment rates are as high as 86%.
As a result, crime figures are rising, making rural business very nervous. In a bid to keep crime down while increasing employment, the government have started recruiting local people into a reserve police force.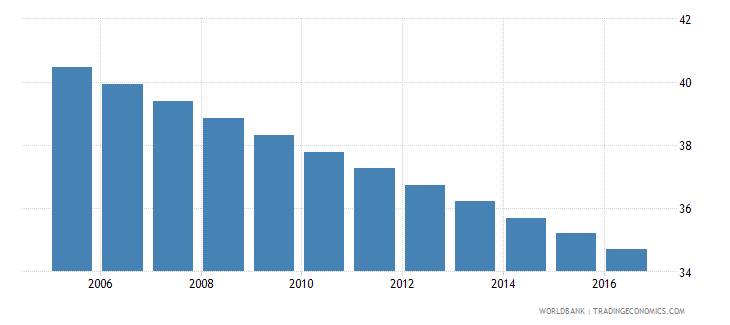 PAY ATTENTION: Save mobile data with FreeBasics: Briefly is now available on the app
With such high unemployment rates, it is no surprise that the percentage of the population living in rural communities is steadily decreasing as more people are drawn to the opportunities available in the cities.
Ramaphosa has declared that he wants people moving closer to economic centres, so that they have a greater chance of finding jobs which in turn means that they will be contributing to the growing economy. Many of those jobs come from a reinvigorated tourist industry.
Nearly 10 million people visit South Africa every year and tourism is one of the biggest contributors to the country's revenue. Boasting everything from exotic wildlife to metropolitan nightlife, dramatic scenery and heavenly beaches, South Africa is making a name for itself as a must-see destination.
One of the most popular destinations is the magical Sun City Resort, home to South Africa's most famous casino.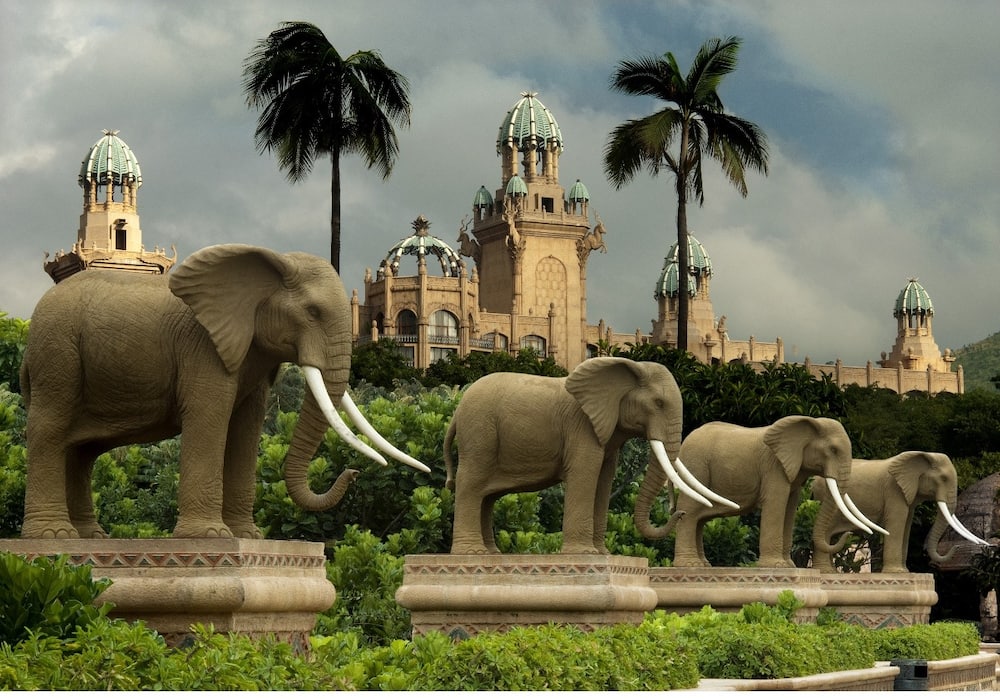 Gambling was illegal in South Africa until the democratic government took over in 1994. Two years later it was properly regulated and now the gambling industry is another of the country's biggest money-makers.
Popular with the native population and tourists alike, top financial forecasters are predicting that gross gambling revenue could reach R38.4 billion by 2020. A much-needed injection of cash into the ailing economy.
However there are many that feel that the government is under-capitalising on the gambling industry. A bill is already under consideration to tighten the existing gambling laws which would ban bets on all sporting events as well as limit the number and types of machines available in casinos. But perhaps the biggest missed opportunity is that online gambling is still illegal in South Africa.
Businesses can be fined R10 million for setting up remote gambling services simulating any of the games available in land-based casinos, presumably to protect the business interests of these establishments.
In developed countries, the use of online casinos is growing every year. The remote gambling industry in the United Kingdom accounts for over a third of all gambling revenue and you can find everything online, from simulated casino games like roulette and poker, to online slots in every theme imaginable.
And like the brick and mortar casinos, these online sites are taxed by the government, providing valuable funds for public services such as healthcare and education. With the current financial demands placed on the South African government, perhaps they should be considering online casinos as a viable source of income?
READ ALSO: SA has its first female submarine officer - Lieutenant Gillian Malouw
But South Africa isn't only looking at developing new technologies. Historically, much of their economy has relied on agriculture and mining, both of which remain vital to the economy today and are still rapidly growing industries.
In farming especially, South Africa has a number of competitive advantages over the rest of the world: the vast quantities of farmable land, rich biodiversity and access to marine as well as land crops, mean that South African exports have become vital to the world's food sector.
Out-of-season crops can be exported to the Northern hemisphere, ensuring year-round availability for many fruits and vegetables in Europe.
The development of new mass-farming techniques and technologies have been well-implemented here, meaning that South Africa's agricultural sector can compete on a global scale.
Their mining industry too, is home to world-class processing plants and leading technologies. The only issue here is a finite quantity of resources, although it will be a very long time before the vast reserves of South Africa are depleted.
With so much potential growth, it may be hard for some to understand why South Africa's financial outlook is considered bleak. However, the huge debts accrued before the regime change in 1994, which crippled the economy, took a long time to pay back. In that time, money that could have been spent locally helping the broken country to heal, was sent abroad.
And the newly-formed Democratic government have been handed a difficult situation, without necessarily having the experience to deal with it effectively. It has even been suggested that the government itself is contributing to the problem by refusing to reduce spending in line with the low economic growth.
Whatever the final solution, it is unlikely to be a quick, clean one. Reduced spending, continued growth of existing industries such as agriculture and tourism, or even the creation of a new one due to legalisation and taxation of online gambling: the answer for South Africa is out there somewhere.
Enjoyed reading our story? Download BRIEFLY's news app on Google Play now and stay up-to-date with major South African news!