If you call her Thapelo Lehuleri, it is most likely that you will not get many people who claim to know her, but once you mention Lara Kruger, you can be sure of a massive recognition of her. One of the interesting things about her life is that even though she was born male, her choice to identify as a female was one of the things that made her become so popular. Get more details about her as you read this article.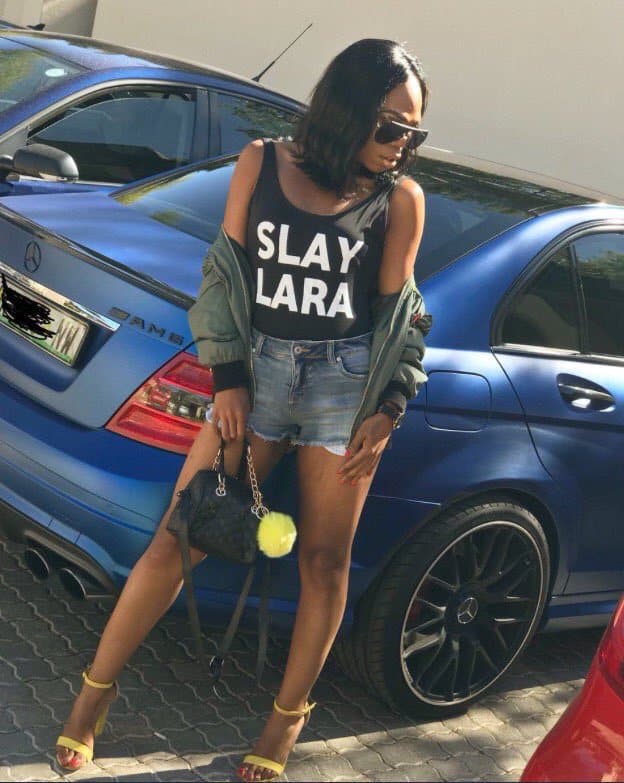 Lara Kruger was born as a male in 1983 in South Africa, but while growing up, she chose to be a female. According to her, her identification as a woman was from a social level even though all of her official documents like her driver's licence, ID and matric certificate had male. More so, she had no issues identifying as a female since her family supported and loved her right from her childhood when she started that lifestyle.
Lara Kruger biography
Lara Kruger was born in 1983 and grew up in Rustenberg. While growing up, her family knew that there was something different about her, and as much as possible, they gave her their support. Right from the early stage of her life, she had always felt feminine, and somehow, she detested some masculine things. Then, by the time she got admitted into college in Pretoria to study cosmetology, she resolved to embrace that lifestyle fully.
READ ALSO: Khaya Mthethwa Biography: age, girlfriend, wife, wedding and songs
As published by Sowetanlive, while recounting her lifestyle as a female, she said:
I identify as a woman from a social level. I live my life like a woman on a day-to-day basis. But in terms of my ID, my driver's licence and matric certificate and all those documentations of life, unfortunately they do still say male because the process [of gender transformation] in our country is not as easy as one may think it is.
Here is one of Lara Kruger pictures where she prided herself as a female.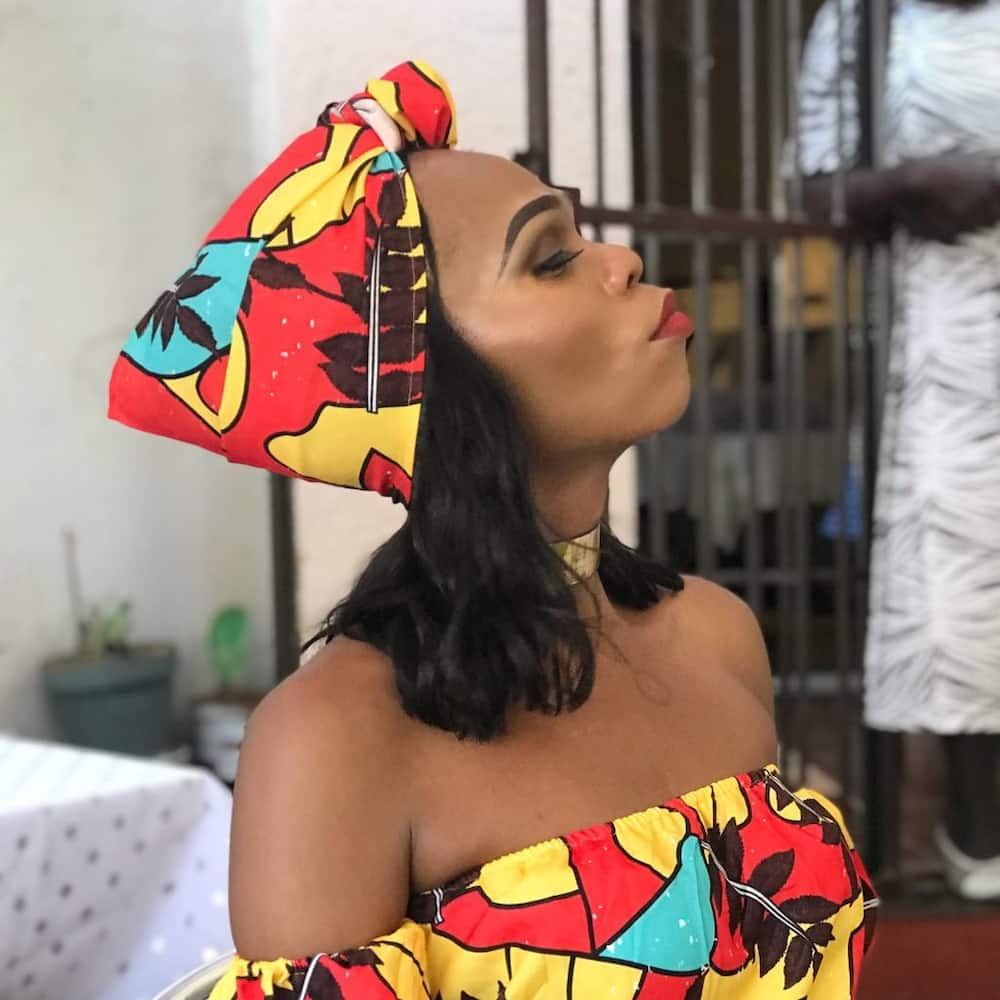 As a talented individual, even though Lara Kruger did not study radio, she did so well at presenting. According to her, it was a God-given talent and also, her calling was in the area of entertainment. It was after she did reviews of 'Our Perfect Wedding', Mzansi Magic's programme on her social media that she landed a job and started presenting Motsweding FM live show Saturday night good time. Another interesting programme on the station is the Motsweding FM top 30 which allows listeners to listen to hits music first.
While alive, Lara Kruger was a famous radio DJ from Motsweding FM. She was also a South African Fashionista, radio personality, and social media commentator with lots of fans. Her transgender figure gained her lots of popularity among the LGBTI community. More so, she became a voice for the LGBTI community, and on different occasions, she discussed some of the plights that those in the community faced. During an interview session with Timeslive, she said:
Thank God I was not exposed to cutting my wrists or that type of self-torture, but you get depressed about why I have to be like this, something that people don't like. I carry this flag with pride but when I feel like there's a little bit of resistance and a little bit of doubt about who I am and where I want to go, then it gets to me that you are against who I am.
READ ALSO: Five facts about Carol Tshabalala you did not know
Lara Kruger cause of death
Before she died on the 3rd of January, 2018, Lara Kruger was said to have gone through moments of depression. Even though she was described as a positive, optimistic, and strong individual, her hospitalisation twice within the space of a week was said to be as a result of depression. There were also sources who confirmed to TshisaLIVE as reported by Sowetanlive that the Motsweding DJ Lara Kruger did not find happiness in her job with Motsweding.
Before she eventually died, Lara Kruger gave her fans a clue into her state of mind. In her own words, she said:
I cannot explain to you how much I HATE Mafikeng. I don't even see myself coming back here. I came here to collect a depression and death ticket. I have never been this sick. I came here 2016 and it has not been worth it. Not even for a second. I am not going to be a victim to people who have been territorial and who where masks everytime they see me and dish me with crocodile smiles. It surely feels like I have taken 10 steps back in my life. One thing is for sure. Fa!!!! Ga ke boele. Ke sharp shem.
Also, commenting on how her funeral would go, the radio personality also said, "Today I am going home to love, care and peace of mind. Don't stay in a situation that compromises you well being. I stayed for way too long. With my condition right now I may die and if I do... Wear white at my funeral and please be advised it will be a 3 hour ceremony. Sweet & short. We should death it's a way to connecting with God."
Lara Kruger's life, though short, would always be remembered for her transgender lifestyle. Born as a male but lived as a female in a society where such a lifestyle is considered as uncalled for, lots of people respect Lara for the fact that she did not allow the fear of what people would say to stop her from living the kind of life that she chose to.
READ ALSO: Zoe Mthiyane biography: Age, Height, Baby, Husband, Drinking Problem and Movies