Medicine has come a long way in bursting big myths. However, occurrences like waking up from a coma after months or years can leave you speechless. Case in point is a woman whose origin in the United Arab Emirates who regained consciousness after 27 years. The beginning of this story, which seems unreal on many levels started in a car accident that happened in 1991.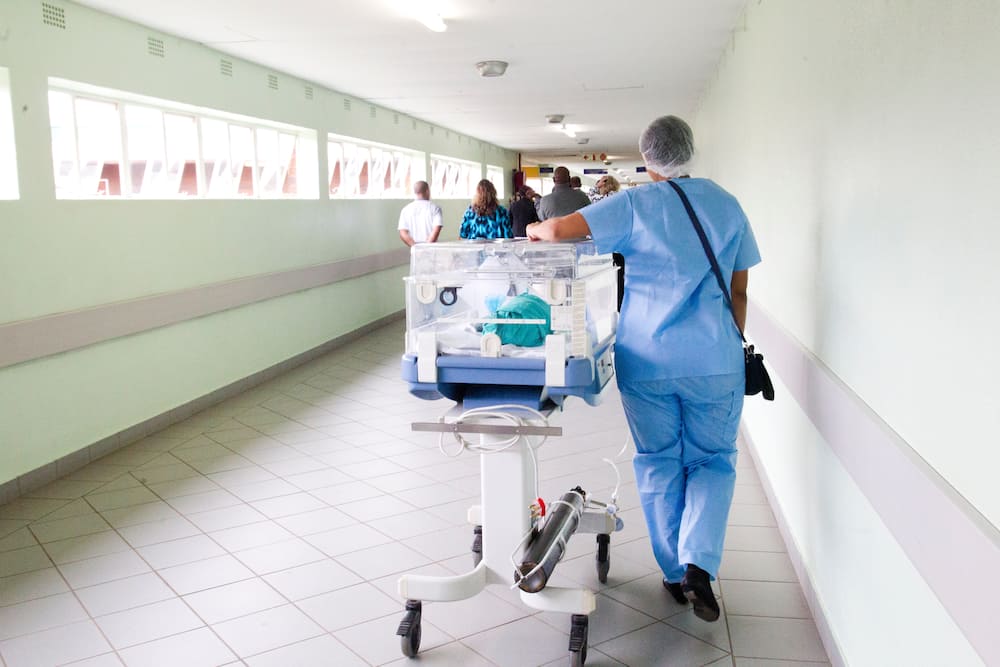 The woman in question is Ms Munira Abdulla, and when the accident took place, she had a four-year-old son by the name Omar Webair. At the time, she was 32 years old. Since the incident took place, it has been almost three decades of moving from one hospital to another because of insurance constraints, backed up with unrivalled hope of Mr Webair.
How the accident happened
According to a news outlet, Ms Munira had gone to fetch her some from school. After picking him and on the way home, she saw an imminent collision with a school bus. Just before the accident, she shielded her son in a bid to protect him, and indeed she did because Omar escaped with only a bruise on the head.
Back in 1991, there were no ready mobile phones to call an ambulance, so the son had to watch and wait in horror for help to arrive. Hours later when help arrived, she was completely unresponsive. The case seemed complicated at the first hospital she was taken; hence was transferred to another one in London.
READ ALSO: Mom slips into a coma during birth, meets baby five months later
Coma treatment for Munira Abdulla
At the London hospital, doctors diagnosed her with a minimally conscious state, and she was later transferred back to a hospital in her home town – Al Ain.
It is at the Al Ain hospital that Munira spent several years while being tube-fed and received physiotherapy to prevent her muscles from deteriorating.
During that time, her son – Omar made it his routine to visit her in hospital. He remained hopeful throughout the time and believed that one day she would start talking. Surprisingly, doctors did not believe that Munira will ever speak even if she woke up from the coma.
Most of the 27 years that Ms Munira was in an unconscious state involved moving from one hospital to another in the United Arabs Emirates.
Things took a turn for the best in April 2017 when the Crown Prince Court gave Munira's family a medical grant to enable them to seek advanced treatment in Germany. The main focus for the treatment at the Schoen Clinic in Bad Aibling was to control her epilepsy and physical therapy. It involved surgery to treat the weakened limb muscles.
READ ALSO: Sbahle Mpisane speaks for the first time since her horror crash
What are the chances of coming out of a coma?
The chances of waking up from a coma varies. In the case of Munira, the chances were low considering that she had a brain injury.
After almost three decades in June last year, the unthinkable happened. Ms Abdulla finally woke up for her coma and the first person she called was her son – Mr Webair.
This miraculous turn of events happened when Ms Abdulla was in her last treatment appointment in Germany. She started by making some strange sounds. Three days later, Mr Omar heard her mother call his name. She went on to call her siblings' names and close family members.
Munira's progress after the coma
After regaining consciousness from her coma, Ms Abdulla has improved and become responsive. At the moment, she can talk reasonably and tell where she is feeling pain. The report about Abdulla's progress was from Mafraq Hospital.
READ ALSO: Sbahle Mpisane thanks mom and Tobeka Zuma for standing by her side
Related questions arising from the UAE woman coma story
Here are some of the related questions that arise from the inspiring story of Ms Abdulla that her son shared as a way to tell people never to lose hope on their loved ones who have fallen into a coma.
What happens when someone is in a coma?
When in a coma, a person's brain shows no awareness and is unable to demonstrate a response to any external stimuli.
Can people hear in a coma?
Yes, there is evidence that people who are in a coma can hear others speak. Studies show that about 20 per cent of the people in a coma may be fully conscious.
READ ALSO: Elated mom shares how her 'brain-damaged' daughter has started to read
What causes coma?
Here is a list of problems that can cause a coma.
Lack of oxygen to the brain
Brainstem or brain tumours
Very high or deficient blood sugar levels
Traumatic brain injuries
Interrupted blood supply to the brain due to a blocked or burst blood vessel
Severe infections like encephalitis and meningitis
Drug overdose
Exposure to toxins like lead or carbon monoxide
What are the types of coma?
The different types include vegetative state, catatonia, and brain death.
Takeaway
With the undying hope like that of Omar Webair and medical advances of the modern world, it evident that recovering from a coma is possible. The chances of recovery and treatment of a person in a vegetative state depend on the level of care from the medical professionals. If you thought you had seen it in this world, think again. Have you ever had a close family member in a coma then recovered?
READ ALSO: Teenager miraculously recovers from coma after serious car accident