Skeem Saam Teasers May 2019
A lot of people have been anticipating it, and it is interesting to know that it is finally here! In this article, we discuss the highlights of the soapie teasers of your favourite Skeem Saam so that you could have a foreknowledge of what to expect in each of the episodes for this month. Amazingly, as you would discover, this teasers is not what you should miss for anything because of the exciting scenes that are contained in it and the level of creativity displayed on its scripting which will keep you anticipating the next episodes.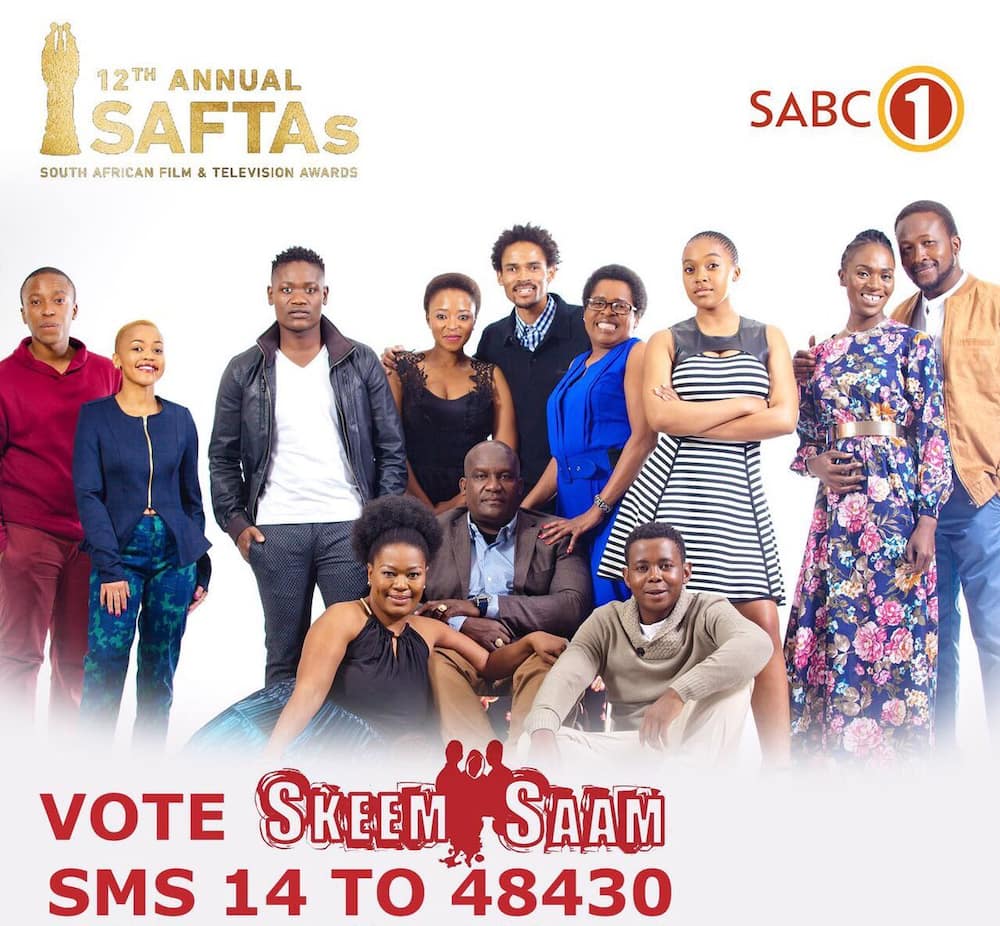 Created by Winnie Serite, Skeem Saam soapie teasers is a blend of stories concerning the journey to manhood. The teasers look into the challenges that are faced by male children in our society today and the peculiar problems that they encounter during their transition into adulthood. More so, through the teasers, the old notions about masculinity are challenged while making young men see what masculinity is in light of modernisation. The aim of this is to grant young people the avenue to be themselves and not just settle with the fact that they are males.
Skeem Saam Teasers for May 2019
Below is a run-down of the Skeem Saam Teasers this month
Episode 213 - Wednesday, 1st of May, 2019
Kat is astonished after finding a runaway at his granny's house, while Kwaito is pressured to forget about his plans after there was an unexpected show up at his home, and at Big Boy's house, the lights suddenly go off.
READ ALSO: Isithembiso Teasers: May 2019
Episode 214 - Thursday, 2nd of May, 2019
The worst nightmare of Marothi threatens him in the public while insecurities flare as a result of a post on the social media which spices up the triangle of love. Leshole and Big Boy devise a way of moving on after a situation that appeared almost impossible.
Episode 215 - Friday, 3rd of May, 2019
Marothi is astonished that someone who loves him wakes him up and with a promise of returning, while Glenda introduces kwaito to someone so close to her at a time that was never imagined.
Skeem Saam - Monday, 6th of May, 2019
From what you will discover in Skeem Saam teasers today, Marothi May exposes himself as touching something relating to the death of Angie, while Kwaito cooks up a lie that gets MaNtuli so angry in the name of trying to conceal his trip to Jozi. Leshole could not believe he met someone he never thought he would ever see again in his wildest imaginations.
Episode 217 - Tuesday, 7th of May, 2019
Rachel is chuffed to hear that there could be someone vouching for Marothi at the Turf Police as Kwaito has to face a girlfriend who is so upset after all of MaNtuli's blabbing to her concerning a particular interview. The dreams that Kenny has nursed for some time to capture Nomasonto are put under restraint.
Episode 218 - Wednesday, 8th of May, 2019
Rachel is defeated after she learned about the version of Maroth's confession on what exactly happened to Angie Maphuthuma. Apart from the gift that Kwaito receives from one of his lovers, someone else is planning an anniversary luncheon. Also, Nomasonto is not impressed by seeing an ex-fling trying to discourage her from meeting with Leshole.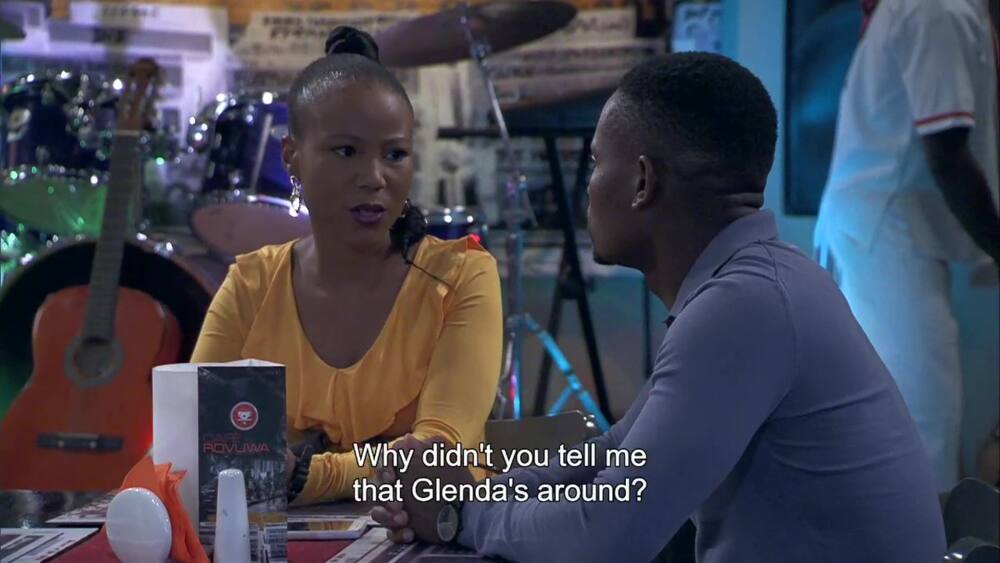 Episode 219 - Thursday, 9th of May, 2019
Rachel poses a threat to Charles and Celia and also throws an ultimatum at Nimza. Kwaito gets himself into difficulties and could not extricate himself after lying to Elizabeth as Leshole also lies to Big Boy to impress Nomasonto.
Episode 220 - Friday, 10th of May, 2019
Malebana and Babeile make an important discovery concerning the death of Angie while Elizabeth surprisingly visits a place where a celebration is ongoing, and Big Boy stumbles on a particular receipt that leaves his heart broken.
Skeem Saam - Monday, 13th of May, 2019
Marothi resolves to go through unappealing ways to have Granny to back away while Kwaito unleashes his frustrations concerning Elizabeth on the wrong set of people. Big Boy assumes the worst concerning the relationship between Leshole and Nomasonto.
READ ALSO: Muvhango Teasers: May 2019
Episode 222 - Tuesday, 14th of May, 2019
Granny gets a gift for Marothi and personally delivers it to him, while a freshly-developing friendship seems to be a threat to the relationship of Kwaito. Then, the attempt of Big Boy to sabotage Leshole fails in a major way.
Episode 223 - Wednesday, 15th of May, 2019
Babeile and Malebana prepare themselves for a significant arrest. Big Boy catches Leshole having sexual relations while Elizabeth eventually succeeds in stirring up the jealousy of Kwaito.
Episode 224 - Thursday, 16th of May, 2019
Babeile and Malebana disrupt an affectionate moment between a couple who would be married soon in a humiliating way. Kwaito finds out the truth that troubles the heart regarding a decision that Elizabeth has taken concerning their relationship. Then, Big Boy hangs up a call that Leshole has been so anxious to receive.
Episode 225 - Friday, 17th of May, 2019
Leeto divulges a piece of information about the case of Marothi which keeps Malebana and Babeile staggering to the core, and Sihle is astonished after accidentally learning about an affair. Also, Nomasonto feels unsettled while exploring theories about Big Boy's role as a father.
Episode 226 - Monday, 20th of May, 2019
Based on the Skeem Saam teasers today, you will find out that the wedding bells of Rachel seem to be sounding weaker every minute while the love triangle of Kwaito gets more complicated. Also, Big Boy reaches out in a manner that surprises everyone because of the benefit of Leshole.
Skeem Saam - Tuesday, 21st of May, 2019
Marothi's ghost returns to haunt him while Kwaito gets an ultimatum from Tbose, and Leshole becomes unsettled because of what he finds out about Nomasonto.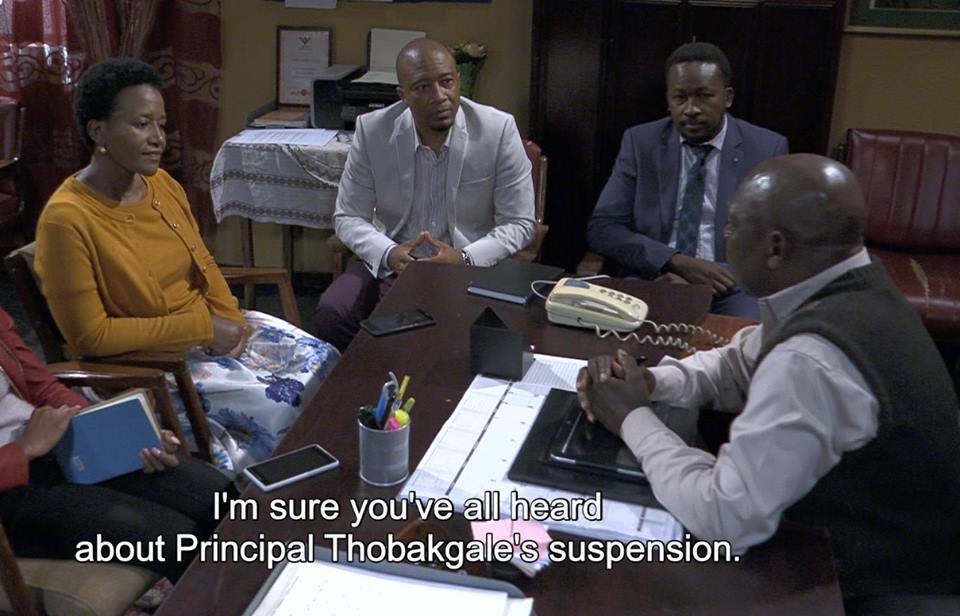 Episode 228 - Wednesday, 22nd of May, 2019
After some uninvited guests arrive at the wedding, things suddenly take another form entirely, and Celia keeps on with her scheme without Alfred's knowledge. Then, Mapitsi takes a young woman that no one expects at the wedding.
Episode 229 - Thursday, 23rd of May, 2019
Rachel leaves everyone in a state of confusion because of the incredible thing that she did, while Malebana delivers a reality that is devastating to Celia, which makes her hope of saving her daughter go down.
Episode 230 - Friday, 24th of May, 2019
Three unlikely people form a formal agreement on the ground of bringing down Marothi Maphuthuma while Celia is anxious and upset after she got a piece of information that somebody has suddenly disappeared into the night.
Episode 231 - Monday, 27th of May, 2019
Sihle arrives at the home of Lizzy to settle things based on her ultimatum while Leshole refreshes the knowledge of Nomasonto the wrong way because she refuses to make use of the opportunity based on what they had already planned.
Skeem Saam - Tuesday, 28th of May, 2019
Lehasa seems not to be impressed by the request which Cindy made concerning his shares in Cafe Rovuwa while Kwaito and Pretty look bewildered after they found out where exactly Sthoko stayed while in Joburg.
Episode 233 - Wednesday, 29th of May, 2019
Lehasa focuses on how to move forward romantically while Sthoko becomes so disgraced because she had to lower her standards. Also, a father and his son eventually can continue after a difficult situation.
Episode 234 - Thursday, 30th of May, 2019
Lehasa receives a surprise after an unexpected visitor got to his place while Sthoko's hopes got disappointed, and MaNtuli is filled with worries over her daughter's matter. The behaviour of Big Boy gets Leshole depressed and gets him remembering some old bitter events.
Episode 235 - Friday, 31st of May, 2019
Cindy, together with her staff, feels the full wrath of the invasion of Lelo, while Glenda robs Kwaito, and the mistakes of Kat haunts him.
Now that you have the highlights, never miss out any of the episodes as they promise to be worth the time invested in watching them. Remember that Skeem Saam airs on SABC1 from Mondays to Fridays at 6:30 pm. Also, for the highlights of these exciting teasers for June, rest assured as you can find them here.
READ ALSO: Suidooster teasers - June 2019
Source: Briefly.co.za