Nonny Muvhango is the bubbly and vibrant personality that always finds drama in the SABC2 show Muvhango. Phindile Gwala played that role for 5 years, and she has become synonymous with the character. But who is Phindile Gwala and how did she become Nonny Muvhango?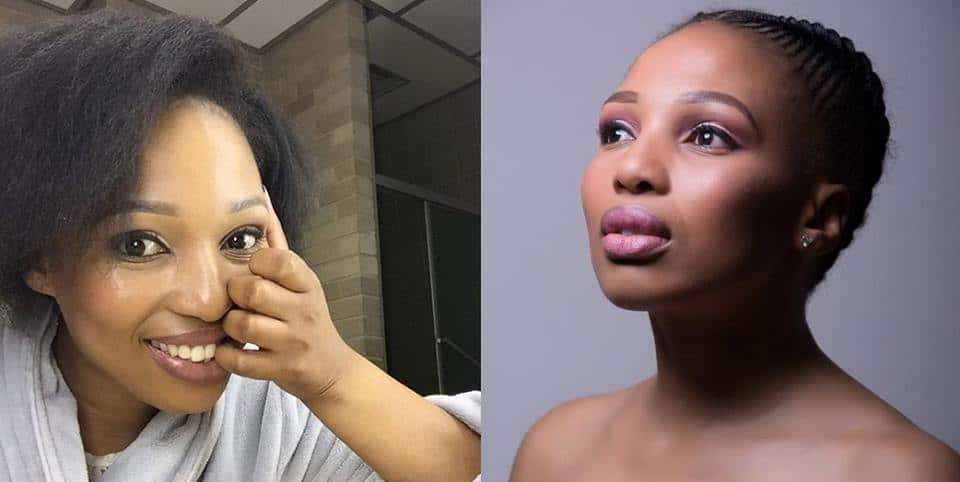 READ ALSO: Simphiwe Ngema is afraid of falling in love again after Dumi Masilela
Nonny Muvhango is still one of the most famous characters in the SABC2 soapie. A vibrant character that is always full of drama, Nonny is the receptionist every office has. The personality that played the character, Phindile Gwala, is one interesting person that has gone on to scale business heights after she left the show.
Nonny Muvhango age
Noni Muvhango real name is Phindile Gwala was born in December 1986 in Eshowe, a town in KwaZulu Natal. She grew up in Kwa Zulu Natal for most of her life, only leaving later to try a career in television. As of 2019, Nonny is 32 years old.
In as much as she is more famous from Muvhango, Nonny was always an entrepreneur first. Immediately after high school, she did entrepreneurship studies at Raizcorp and went ahead to South West Gauteng College to acquire her N5 business management certificate. This entrepreneurial side would show up much later in her career.
Nonny Muvhango real name
Nonny Muvhango is a show character in the famous Muvhango show. Her real name is Phindile Gwala whose acting career began in 2010 when she various theatres in South Africa doing stage plays. Her big break came in 2012 when Phindile got to play Nonny in the SABC2 soapie Muvhango. She played the role for five years and is more famously known as Nonny Muvhango than her actual name Phindile Gwala. Nonny Muvhango daughter's name is Thato Gwala.
Nonny on Muvhango
While on the Muvhango, Nonny was a drama queen even on set, especially when she had to wait for other people to finish their scenes. However, this can be attributed to her taking her role seriously. Speaking with Daily Sun, Nonny admits to being so absorbed in her character that she could not leave it on set after her first day of shooting.
A lesser-known fact, however, is that she auditioned 30 times until the character was created for her. She mastered acting through the workshops Muvhango ran as she began her acting career. Nonny was a receptionist at the show who was friendly to everyone and held no grudges. The role came so naturally for Phindile as she always wanted to be a psychologist.
She was once arrested for drinking and driving in January 2016.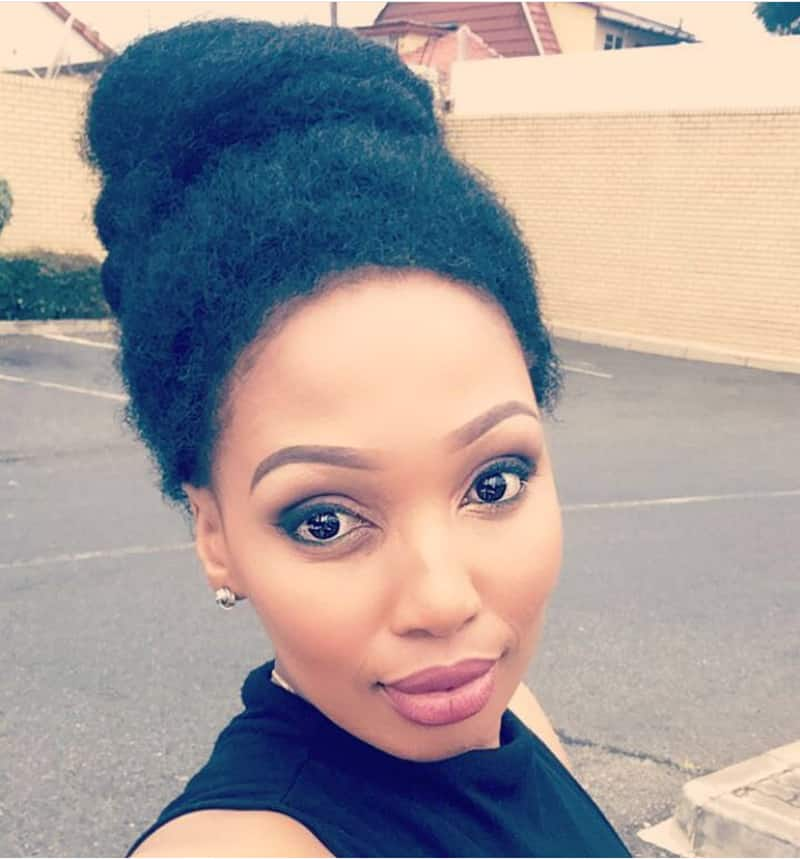 Nonny from Muvhango
In July 2017, Nonny announced that she was leaving Muvhango. After immeasurable success as the vibrant and bubbly receptionist in the show, she was ready to leave. Fans of the character were sad to see her leave. Her reason she said, was that she wanted to grow her brand beyond Muvhango. It was during this period that she focused on her entrepreneurial ventures.
READ ALSO: Priddy Ugly Biography: Age, Real Name, Girlfriend, Family and Songs
Nonny Muvhango Biography: boyfriend
Being Nonny on Muvhango was not easy for Phindile's relationships owing to the fact that she was associated with the character she played. In fact, one of her ex-boyfriend's accused her of acting when she broke into tears once he hurt her feelings. She stayed off the scene for a while until she met Armando Ngandu.
The two met at a parking lot in Rosebank though the relationship took a couple of texts and dates before it blossomed. She was very proud of him despite the challenges they faced as a couple. Armando Ngandu is a Congolese, and at the time he met Nonny Muvhango, he was still a model. Phindile was still playing Nonny on Muvhango.
Nonny Muvhango husband
After two years of dating and posting beautiful pictures on her social media, Nonny Muvhango finally married Armando Ngandu in a traditional private ceremony. To date, they have still not had a white wedding. If Nonny Muvhango pictures are anything to go by, the two are still very much in love.
While they were still dating, Phindile Gwala and Armando Ngandu opened Lotha's a car wash and Shinsa Nyama in Wynberg Johannesburg. They still run the venture together, with Phindile focusing on the catering side of the business as Armando focuses on the car wash.
Nonny Muvhango has a daughter, Thato Gwala, whose father died in a car accident when she was little. Armando also has Lola, a daughter and he says fatherhood comes easily for him.
Phindile Gwala businesses
After she left Nonny from Muvhango, Phindile focused on growing her brand like she wanted starting off with the catering business. Thatowner Solutions, a company she registered just after her debut in Muvhango focuses on events management, communications and property business. She is a motivational speaker, MC, and public speaker.
Thatowner Solutions has been part of major government campaign programs, conceptualizing, implementing and social responsibility events. Phindile Gwala did the Miss Icora FM event in 2008, 2009 and 2010.
In the property business section, Thatowner Solutions is involved in the buying and selling of properties, renting or leasing apartments and property renovations. Thatowner Solutions also owns a few apartments.
READ ALSO: Khanyi Mbau biography: age, siblings, daughter, brother, dresses, cars, house and net worth
Phindile Gwala also has a foundation dubbed Owner Foundation, and through it, she coordinated the Mother and Daughter Gala dinner from 2007 to 2012. Phindile Gwala has a daughter, Thato Gwala which may explain her dedication to that particular dinner.
Nonny Muvhango Instagram
Nonny Muvhango is fairly active on Instagram sharing pictures of her life and current ventures. In fact, she shared pictures of her then-boyfriend Armando Ngandu on the platform and was bashed by those who preferred she not have a Congolese model as a boyfriend. However, her Instagram page is the benchmark of cute couple pictures with Armando showing off his abs while they are on holiday.
Phindile Gwala will most likely be more famous as Nonny Muvhango as that was the television show that made her career. Two years after she left the show to expand her personal brand, she is still Nonny Muvhango. Her marriage to Armando Ngandu shows just how far she is willing to grow and that she is not afraid to set precedence in the industry.
READ ALSO: