How well did you enjoy the soapie teasers of Skeem Saam in May? Get set for another round of excitement as this month's teasers of your favourite Skeem Saam promises to be more entertaining more than ever. Now approaching its eighth year since it started airing, this South African soap opera for this month is full of exciting scenes that will keep you glued to your television screen.

Skeem Saam soapie teasers is a South African television drama series which was created by Winnie Serite. PEU Communication Solutions produced it in conjunction with SABC Education and the Gauteng Film Commission. The soapie centres around three teenage boys in a Limpopo township who battled with coping with the new phase of their lives as they grow into manhood. It tries to challenge the conventional definition of masculinity and redefines it in light of this modern society.
Skeem Saam Teasers 2019
Below are the highlights of the episodes of Skeem Saam teasers this month
Episode 236 - Monday, 3rd of June, 2019
Lehasa pushes Lelo beyond limit while nemesis catches Kwaito based on his lies, and Big Boy comes up with a pleasant surprise for Leshole.
READ ALSO: Skeem Saam Teasers May 2019
Episode 237 - Tuesday, 4th of June, 2019
Lehasa gets a call that makes him totally uncomfortable after the raid from a business associate while MaNtuli gets to know that someone who is not on her good book would be a neighbour. Also, Sthoko's job, which already does not pay her much, has started to frustrate her.
Episode 238 - Wednesday, 5th of June, 2019
Lehasa finds himself in a difficult situation after discovering that he has met with someone who fits him while Sthoko feels cornered due to the pressures of her present circumstance.
Episode 239 - Thursday, 6th of June, 2019
In the Skeem Saam teasers today, you will see how Emkay runs his mouth concerning the secret file of Lehasa at a very unpleasant time while Big Boy experiences a shift in his attitude concerning the purchase of the house. Then, Kwaito feels pressured based on his unconcluded graduation.
Episode 240 - Friday, 7th of June, 2019
Sthoko feels so shy to speak when she was confronted by someone concerning a lie which she has been telling while Fanie becomes apprehensive after getting to know that Lehasa now knows the person who gave the file to Lelo. Also, Leshole is concerned and unsettled as Big Boy continues to sound indeterminate concerning the issue relating to the new house.
Skeem Saam - Monday, 10th of June, 2019
There is a significant argument between a father and his son because the former breaks a promise which he had made, while after MaNtuli caught Sthoko in a hurtful lie, he decides to lay the trap that will lead to her fall. Then, an annoyed Lelo gives Lehasa a difficult-to-meet ultimatum.
Episode 242 - Tuesday, 11th of June, 2019
Leshole considers whether to break the law or not while Sthoko and Pretty take significant actions to hinder MaNtuli from going to the school of Sthoko. Lelo is not impressed after discovering that a crisis delays Lehasa so that he could not attend to her first.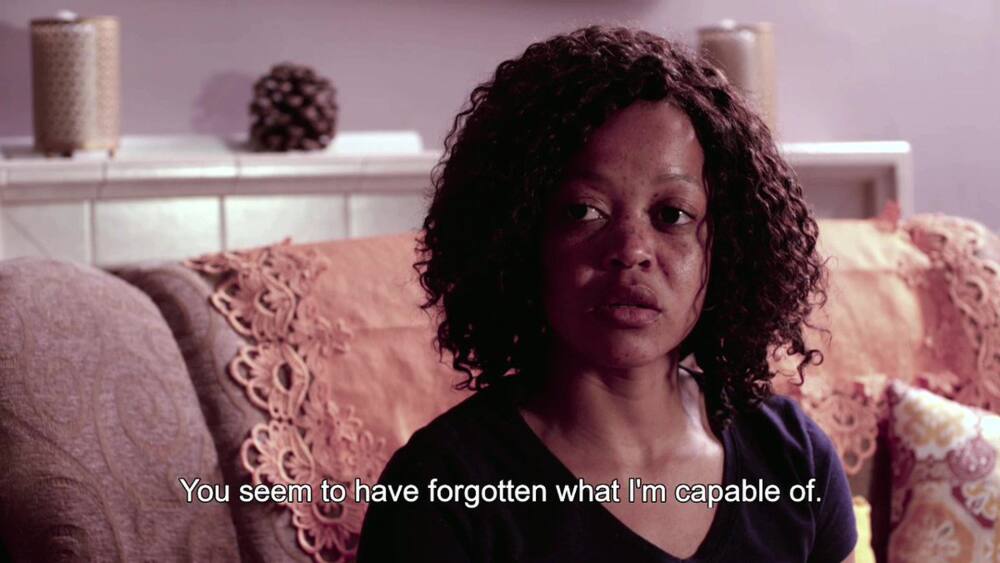 Episode 243 - Wednesday, 12th of June, 2019
Big Boy is freaked out with Leshole's act of disappearing while Lelo seems not to be settled after getting to know that her life is likely to be in danger, and Sthoko is hand-held in a lie even though she is determined to revenge.
Episode 244 - Thursday, 13th of June, 2019
Eventually, the dream of Leshole is within reach while MaNtuli gets to know about the truth behind all of Sthoko's lies. Then, as a result of a discussion with Emkay, the fear of God seems to invade Lelo's heart.
Episode 245 - Friday, 14th of June, 2019
Father and son engage in a significant transaction while Lehasa gets cornered from every direction, and Dennis takes the risk but is let down.
READ ALSO: Khanyi Dhlomo biography: age, children, husband, wedding, net worth, and awards
Episode 246 - Monday, 17th of June, 2019
It is a new week, and your favourite soapie is getting more interesting. There are lots of exciting episodes that you should expect in the Skeem Saam Teasers this week. In today's episode, MaNtuli finds himself in an argument between Kwaito and Glenda. Lehasa decides to act in a completely reckless manner concerning Lelo while Big Boy and Leshole's excitement concerning the house decreases after they found out that there is another requirement which must be met before they can acquire it.
Episode 247 - Tuesday, 18th of June, 2019
Elizabeth finds a visitor who is very angry at her doorstep, and Granny shares a dream that she has had which makes her feel unsettled with Celia. Lehasa discovers a way of hitting Marothi such that it would hurt him so much.
Skeem Saam - Wednesday, 19th of June, 2019
Captain Malebana is astonished after finding out yet another long-hidden secret of Marothi as Kwaito desires to have peace of mind based on the struggles that he engaged in while deciding between his women. Then, Big Boy is no longer feeling distressed after getting a breakthrough based on a matter that was troubling him.
Episode 249 - Thursday, 20th of June, 2019
An excessively invested MaNtuli makes things difficult for Kwaito while Lehasa is nearer to ensuring that his enemy feels his wrath, and Leshole and Big Boy sacrifice massively to actualise their dream.
Episode 250 - Friday, 21st of June, 2019
Even though Marothi avoids a bullet, a few more are still targeted at him. Also, MaNtuli discovers a way of stopping Kwaito and Lizzy for good, and Leshole and Big Boy get good news.
Episode 251 - Monday, 24th of June, 2019
Rachel's question concerning someone who had died from his past shocks Marothi as an unsettled Principal Thobakgale finds out something that is really disturbing about her loved one. While having a delightful dream, Leshole has suddenly woken up.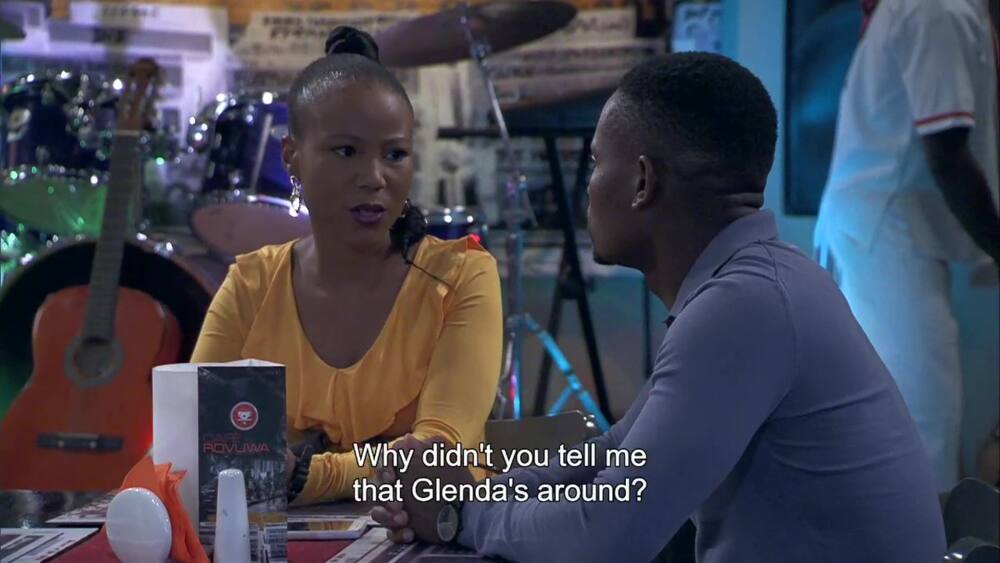 Episode 252 - Tuesday, 25th of June, 2019
An unpleasant surprise puts more pressure on Kwaito, as Big Boy, who is feeling pompous now tells, his friend how to escape punishment. Also, the dark cloud of Rachel gets thicker.
Skeem Saam - Wednesday, 26th of June, 2019
Elias strikes Marothi where it would hurt him the most. An irritated Ananias starts abusing the authority conferred on him as a landlord, which leaves father and son in a difficult situation. Also, Kwaito makes a phone call to sabotage his girlfriend.
Episode 254 - Thursday, 27th of June, 2019
Marothi gets an ultimatum from Elias which makes his world become increasingly chaotic and out of control, while Leshole and Big Boy are at the verge of witnessing the reality of their dream. Then, MaNtuli places a demand on Kwaito that is so ridiculous.
Episode 255 - Friday, 28th of June, 2019
Based on the episode of Skeem Saam Teasers today, Leshole and Big Boy eventually relocate into the house of their dream while Rachel has a pleasant surprise for Marothi. Also, MaNtuli gets Kwaito upset after mounting financial pressure on him.
There is no doubt in the fact that this month's Skeem Saam is a must-watch for everyone. It is educating, carries all classes of people along, and would be worth the time spent in watching it. Teenagers who fight hard to cope with life's circumstances will find timeless information in the episodes which will help them move on in life. So, remember to catch up with the episodes on SABC1 every Monday to Friday at 6:30 PM, and if for any reason you miss an episode, you can watch the Skeem Saam Teasers YouTube version later.
READ ALSO: Suidooster teasers - June 2019