The highly anticipated Binnelanders teasers June 2019 just dropped and the fans are loving it. We now have a clue on what to expect from the upcoming June episodes. For the real fans, this will probably lead to more butterflies in your stomach but don't worry, this is just a snippet. For the extra juice on the episodes, you will, unfortunately, have to wait until June.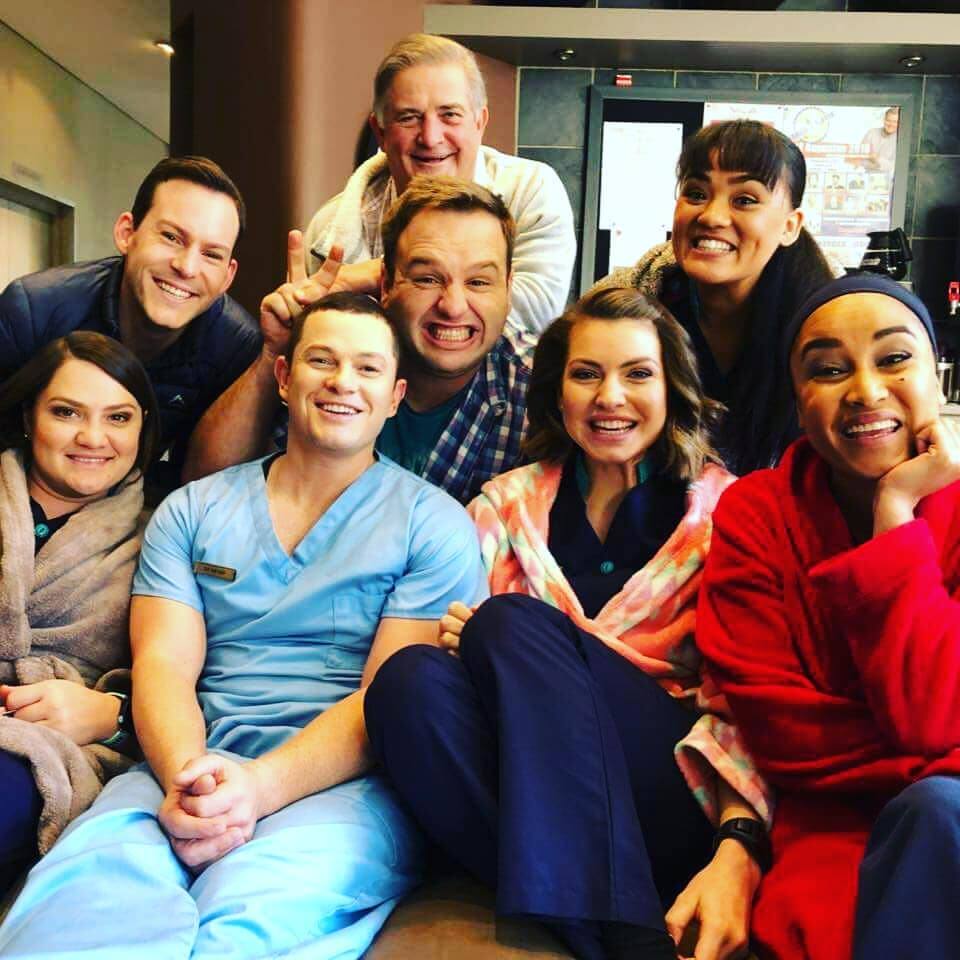 Binnelanders is an Afrikaans soap opera produced by Friedrich and Elsje Stark of Stark Productions. The show premiered in October 2005 on both M-Net and kykNET initially in Afrikaans only. English subtitles were introduced halfway through the second season. These days, Binnelanders airs on weekdays at 19:30 exclusive to kykNET. The show currently has 14 seasons with over 3000 episodes. The show has an IMDb rating of 6.7 out of 10, and interestingly, you can catch older episodes on Showmax. For now, you can add the show to your TV reminder to make sure you do not miss out on any of its episodes.
READ ALSO: Skeem Saam Teasers May 2019
Binnelanders teasers June 2019
Here is a snippet of what will transpire in the coming June 2019 episodes of Binnelanders. Prepare your mind for some surprises including the Season 14 final episode. Moreover, season 15 also premiers on June 10th.
Week 1
Here is what to expect in the first week of Binnelanders 2019 June.
3rd of June, 2019 (Monday): Episode: 256 (3272)
Quinton confronts Ben without hesitation. On the other hand, Okkie wants to learn more about Magnus Swart while also trying to deal with Wimpie's fears. Steve and Elana return and a stolen phone lead to a new revelation. Magnus has an interest in what takes place after the winter ball.
4th of June, 2019 (Tuesday): Episode: 257 (3273)
Bianca's interview with Steve does not work out at first. Quinton is scolded by At for his actions. Quinton begs Liebenberg to do him a favour. Magnus's persistent inquiries ruin a friendship, whereas there is trouble in the Ferreira household due to Okkie's interrogation.
5th of June, 2019 (Wednesday): Episode: 258 (3274)
Steve becomes aware that Bianca is going to be a problem, at the same time Quinton discovered that the answer to all his queries lies with one person/ place. Trudie discovers things about Magnus's family. Jacques does not open up to Magnus in a discussion. Okkie and Quinton are recipients of painful answers.
6th of June, 2019 (Thursday): Episode: 259 (3275)
The air is tense between Okkie and Trudie, and Inspector Fourie's discoveries can worsen the situation. Trudie believes Jacques is jealous, meanwhile, Bianca does not like Steve's actions towards her. Magnus manages to gets what he wants, unfortunately, not from whom he wants. Trudie is reprimanded by Ilse.
7th of June, 2019 (Friday): Episode: 260 (3276) – Season Finale
Rene and Chanel conversate after a long time, on the other hand, Jacques tries to comprehend Trudie's feelings. Bianca is having problems but they are not work-related. Tertius criticizes a nurse. Magnus leaves Trudie worried, and Elana's eye to detail is accurate. Karli's friends bid farewell.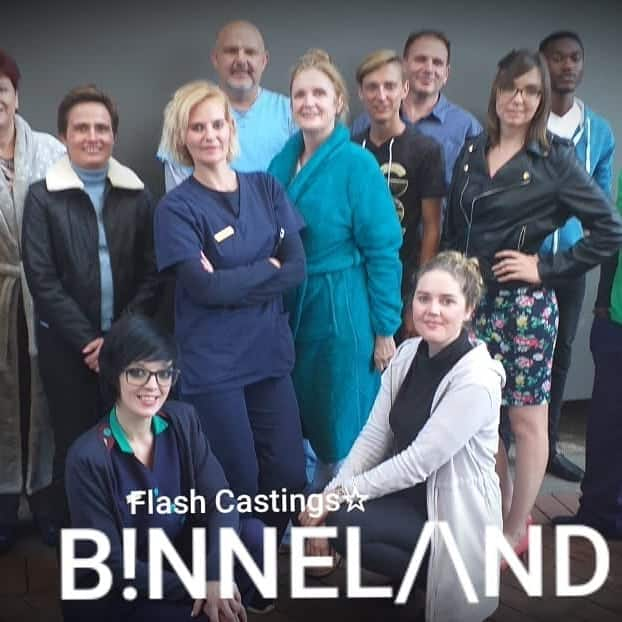 Week 2
Binnelanders episodes 2019 June week 2 are as follows.
10th of June, 2019 (Monday): Episode: 001 (3277) – Season 15 Premiere
Trudie stays away from Magnus, and also Ilse and Okkie's inquiries. René is shocked when a friendship comes to an end. Bianca has her own view of Steve and Elana's relationship, meanwhile, Chanel's dreams lead to more humiliation. Trudie seeks Jacques's help with Magnus's appeal. Steve gets appalling information. Danny's anguish affects Jack.
11th of June, 2019 (Tuesday): Episode: 002 (3278)
Tension rises due to a dress, meanwhile, doctors are astounded by a patient's symptoms. Bianca lends a hand to her boss. René and Naomi try to figure out if Chanel is covering something up. Magnus's appreciation is in the form of cash. Jax possibly holds the keys to a medical mystery.
12th of June, 2019 (Wednesday): Episode: 003 (3279)
René develops a ploy to uncover the story, at the same time, emotional trauma lingers on. Jacques is suspicious, and help only serves one aim. The nurse's activities are made difficult due to frustrations. Trudie is surprised by Magnus's plea. Lexi is interrogated, and Elana is motivated by At as she tries to conquer her biggest fear.
13th of June, 2019 (Thursday): Episode: 004 (3280)
René wakes up in the wrong bed due to her fascinations. Magnus and Jacques have a frank conversation relating to an embarrassed Trudie. Elana could pay the price for her arrogance and stubbornness. Laura and Naomi had to try and save their relationship.
14th of June, 2019 (Friday): Episode: 005 (3281)
Steve is afraid to leave Elana alone, and a secret recording holds the fate of a friendship. Elana welcomes support, but support comes at a stake. Okkie has reservations of Trudie and Magnus, and the Winter Ball begins with an out of the blue visit.
Week 3
Mark the date for these amazing Binnelanders latest episode 2019 June week 3.
17th of June, 2019 (Monday): Episode: 006 (3282)
Chanel receives needed encouragement, meanwhile, Elena provides a chance for a go-getter. Okkie and Ilse try to comprehend what's occurring and then Renate arrives. Jax and Danny begin having disagreements. Huysamen hides crucial information for a cause. Bianca is very persuasive, Annelize on the other hand in the center of attention of a dangerous man. Guilt preoccupies Danny.
18th of June, 2019 (Tuesday): Episode: 007 (3283)
Bianca is irritated by Steve's worries. Trudie aims to protect her friend no matter the consequences. A stranger uses Eben's well-being to blackmail Annelize. Accusations fill Okkie's office. Danny tries to save his relationship with Jax, and Jacques can't be fooled easily. Jax's influence concerns Tracy. Elana's life is threatened.
19th of June, 2019 (Wednesday): Episode: 008 (3284)
Things get worse between Tracy and Jax, on the other hand, Bianca is crafty. Okkie and Renate are confronted by Trudie in relation to her friend, at the same time, no one is convinced by Elana. Okkie stands up to Magnus with respect to Trudie. Financial struggles lead to bigger issues. Annelize receives distressing news which makes her look back on her actions. Trudie is agitated by Renate's queries.
20th of June, 2019 (Thursday): Episode: 009 (3285)
Elana has doubts about her state of mind, while Naomi and Renate disagree. Jax discovers Tracy's request and can't keep her mouth shut. Quinton does his best to raise Trudie's spirit. Dany works overtime due to a hijacking, and Annelize is questioned by the police concerning Clint.
Trudie is compelled into a difficult conversation of her life. Elana's condition leaves Annelize speechless.
21st of June, 2019 (Friday): Episode: 010 (3286)
Bianca attempts to have Steve on a string. Magnus questions his convictions. Annelize tries to drag her feet, and Tracy uses unethical means to try and secure a loan. Okkie and Renate lack compassion, while Bianca finds words that instill fear. Trudie is unsure of the future with Okkie and Ilse. Selfe-defence goes wrong.
Week 4
24th of June, 2019 (Monday): Episode: 011 (3287)
Renate puts her child's future on the forefront. Elana is terrified and Annelize shows no mercy. Jax calls on Danny, meanwhile, Renate and Okkie can't decide who is boss. Jax presents assistance to Tracy, however, she is excited by different news. Questions arise due to a vase, and Okkie gets a strange call.
25th of June, 2019 (Tuesday): Episode: 012 (3288)
Tracy has a conversation with Albert regarding her idea. Bianca's problem is not from the allegations. Okkie is abruptly inclined to downsize. Jax feels better after visiting Tracy. Danny has a new hobby which is criticized, and things start to reveal themselves.
26th of June, 2019 (Wednesday): Episode: 013 (3289)
Steve has a problem, on the other hand, Albert and Tracy are ready to chip in. Okkkie finds out that Naomi and Louis are viewing wedding venues. Clint harasses Annelize. Details on ambulances are crucial, and Wimpie annoys Okkie.
Elana has a hunch and shares it with Annelize, while Annelize's focus is elsewhere. Danny attempts to explain his new hobby to Jax. Danny's well-being worries Tracy.
27th of June, 2019 (Thursday): Episode: 014 (3290)
Naomi believes there is tension between Okkie and Trudie. Bianca looks attractive. Tonik's prices are altered, while Tertius starts to believe that Elana is going crazy. Katryn was in a hijacking, and a serious conversation on electricity consumption turns ugly. Elana's test results are with Annelize, and a hidden camera holds the key to the truth.
28th of June, 2019 (Friday): Episode: 015 (3291)
Elana is irritating Annelize, and Danny's actions help Jax overcome her worries. René and Chanel don't want to share their conversations with Naomi. Danny assures Katryn of their well-being, and Okkie uses Trudie as a scapegoat. Bianca is skeptical of Elana, meanwhile, Tracy makes the ultimate decision.
READ ALSO: Isithembiso Teasers: May 2019
Binnelanders episodes Youtube: kyknettv
Twitter: @BinnelandersTV
The June episodes are going to be interesting considering you get to witness the season finale and also start a new season. If you are a fan, now is the time to mark the dates on your calendar to make sure you do not miss an episode. Note that you can still get some old episodes on Showmax. As the wait for June episodes unfolds, Binnelanders is currently airing. Tune in to get the full story.
READ ALSO