At a time when many Xitsonga people were hiding their identity because of the derogatory term of the stigma placed on them, the rising of Sho Madjozi to identify as Tsonga and even rap in Xitsonga has started to bring a lot of transformation to people's perception of them. With her bold step and the creative use of her potential, Madjozi has walked her way to becoming a celebrity even at the international level. But how did it all start? What was her background like? Who is Sho Madjozi? These and other questions are answered in this article.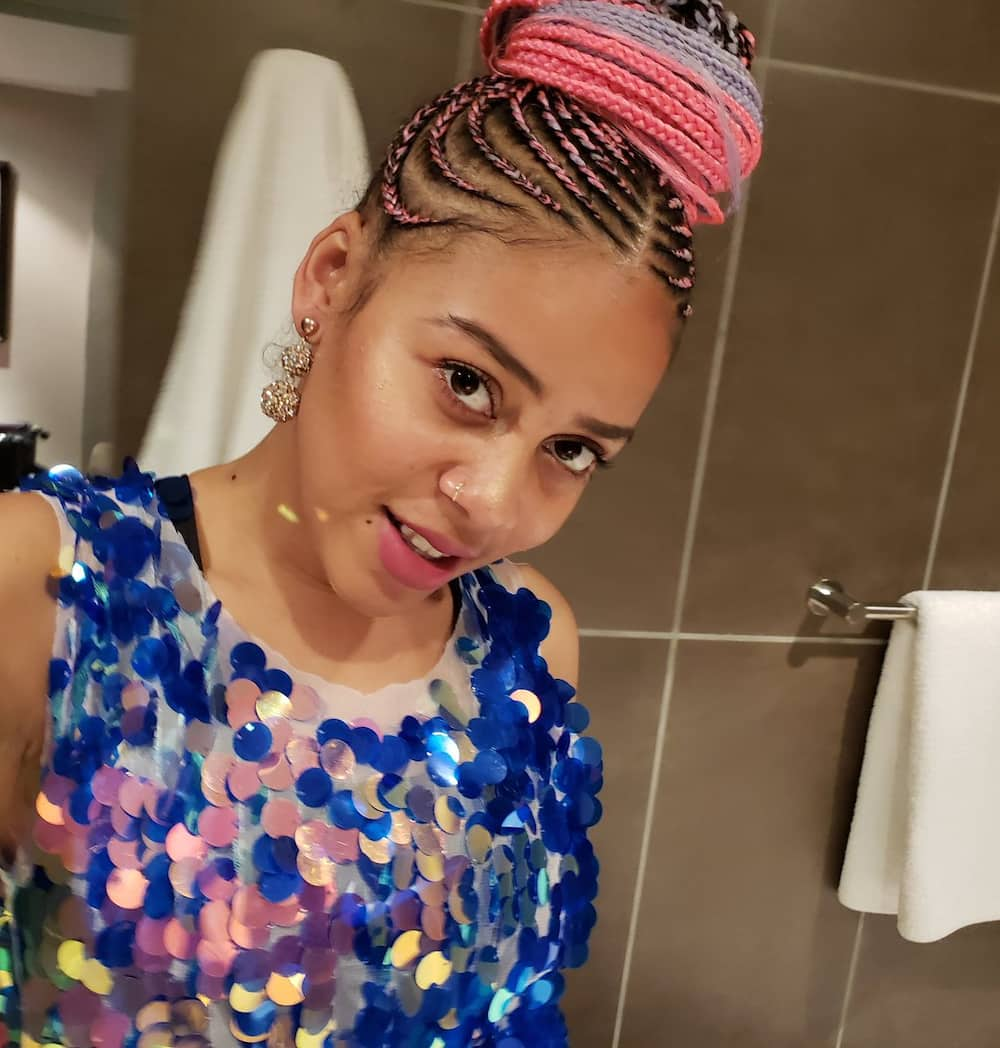 Sho Madjozi is a South African rapper and poet who has gained global relevance with her dynamic way of rapping in the Tsonga language. As a talented young lady, she is making waves not only in her country but also in the international entertainment industry. A writer-turned-rapper, Sho is really enjoying her newly-found career with lots of passion infused into it. She is not just gaining ground, but global brands are also recognising her efforts. This is proven when Nike SA selected her to be part of its ad campaign known as Rebels on Air.
Sho Madjozi biography
How old is sho Madjozi? Sho Madjoz was born on the 9th of May, 1992 in Elim Hospital, Limpopo Province in South Africa which means she would be 27 years old in a few days. She lived in a village known as Shirley in Limpopo Province before moving to Polokwane which was then known as Tshwane. Sho Madjozi father is white while her mother is Tsonga. Apart from those, here are ten hot facts that you should know about this budding South African rap artiste.
READ ALSO: Zoe Mthiyane biography: Age, Height, Baby, Husband, Drinking Problem and Movies
1. Sho Madjozi's birth name is Maya Wegerif
What is Sho Madjozi real name? Although she has come to be known by fans with the stage name "Sho Madjozi", at the time of her birth, Madjozi was christened Maya Christinah Xichavo Wegerif.
2. Madjoz holds a degree in African Studies
As a celebrated rapper, it is interesting to know that ShoMadjozi is educated and she has a university degree. Where did Sho Madjozi study? After she finished her high school in Dar es Salaam Tanzania, Sho gained admission to Mount Holyoke College on scholarship in the United States of America where she completed her Bachelor of Arts degree programme majoring in African Studies and Creative Writing.
3. Her rise to prominence came after releasing her single "Huku"
As a rapper and poet, Maya Wegerif's rise to limelight came after she released her single "Huku" which, fortunately for her, became a hit track. There is also Sho Madjozi Dumi Hi Phone which has taken over the airwaves. After it was published to the YouTube channel on the 15th of 2017, Dumi Hi Phone has amassed close to 1.5 million views.
Apart from those, Madjoz has also released her debut album which is known as Limpopo Champions League back then in December 2018. In the album, she featured some guest artists such as Makwa, pH, Ycee and Kwesta.
4. Sho Madjozi was once a writer before taking up rapping as a career
Before Wegerif began to rap fully, she was once a writer. After she finished from Mount Holyoke College and returned to South Africa, a fellowship writing opportunity opened up for her at the Institute of Advanced Studies at the University of Johannesburg which she took up. To express how passionate she was with writing, she was already pursuing a goal in becoming a ghostwriter.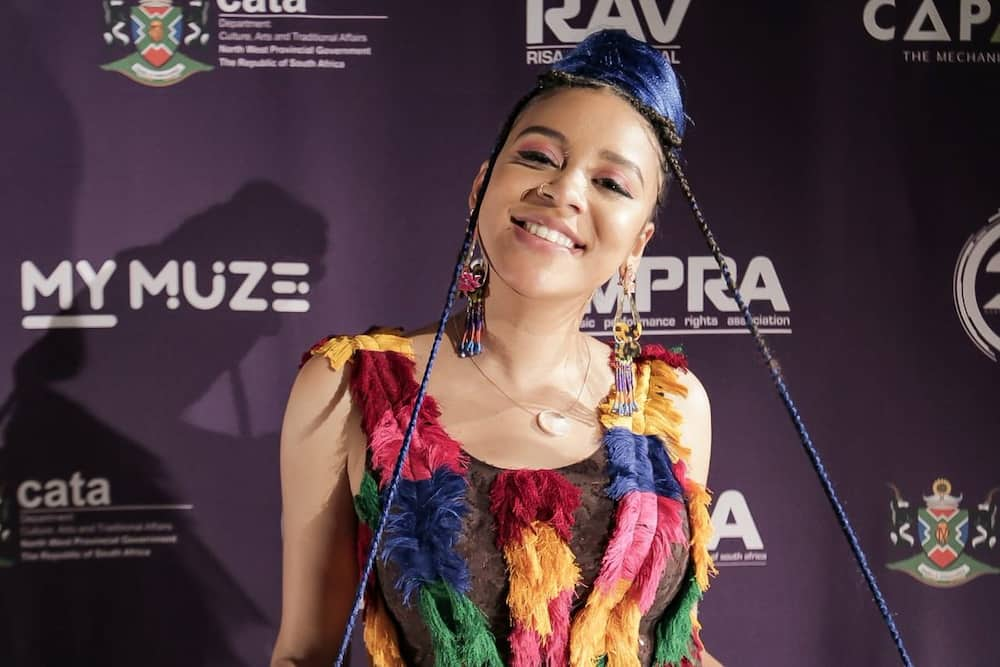 5. Maya Wegerif got her stage name through Vivian Majozi
According to Maya, the stage name "Sho Madjozi" is based on inspiration from Vivian Majozi. Vivian Majozi is a fictional character that has been running for a long time in a local soapie drama series known as Generations.
READ ALSO: Lalla Hirayama biography: parents, husband/boyfriend, age, Instagram, hottest photos and career
6. Her nickname is "Maya The Poet"
Poetry is one thing that Maya Wegerif does without a struggle. At the time when she was fully engaged in this career, she used the nickname Maya The Poet. Back then, some of the themes that reflected in her work included politics, identity and racism.
7. She took a role on Mzansi Magic's Isithembiso
There is no doubt in the fact that Maya Wegerif is multi-talented. This was proven after she took up a role on Isithembiso as Tsakane Mboweni. She performed the role of a radical student activist in the youth telenovela. Although it was after several auditioning that a character that is fit for her personality was created, she has since been doing quite well in this newly-birthed assignment.
While describing this new role, according to her, she said, "I'm falling in love with my character every day. I get to learn from my co-actors as I didn't go to acting school. I'm learning to be natural in front of the camera. They allow me to bring my own style to the role, like the T-shirts Tsakane wears."
8. Maya Wegerif was motivated by the marginalisation which her people undergo
One of the things that motivated Maya Wegerif into rapping in Xitsonga is to fight the marginalisation that her people have been experiencing for long through the promotion of the Tsonga culture and language. She is gradually proving to all that to be Shangaan or moTsonga speaker does not mean one is dark and dirty.
9. Sho Madjozi has excellent fashion sense
Apart from the fact that she is talented as a rapper, another thing that impacts so well on Madjozi's acceptance by her fans is her dress sense. She proved her international class after she appeared in an international mega publication known as Vogue. In the publication, she featured as one of Vogue World 100 list of people that everyone should watch in 2019.
10. Her travelling experience impacted her perception of life
Because of her father's work and the need to travel, at a tender age, Maya Wegerif had the privilege of travelling the continent. For instance, after her father got an opportunity to work for Oxfam, Maya had to travel with him to Tanzania. The time spent in Tanzania coupled with her stay in Senegal and studying in the US helped her to love and understand her continent and also shape her view of Africa.
Sho Madjozi is a young promising star as far as South Africa is concerned. Her bold and brave moves at ensuring that her Tsonga people gain the necessary recognition and acceptance in the international community is worth commending always. And following the trend at which this rapper is moving, there is no doubt in the fact that the sky is her starting point.
READ ALSO: 15 facts about Nandi Mbatha that you have to know