The best Tinder bios that will get you a match with every right swipe
Technology has changed the way we interact with each other, making communication much easier. Dating apps, however, are very competitive as everyone tries to make an impression that will help them get a match, so you have to be unique. The first things that someone sees when your Tinder profile pops up is your profile picture and the bio. Having the best Tinder bios will increase your chances of getting many matches, and also make you stand out.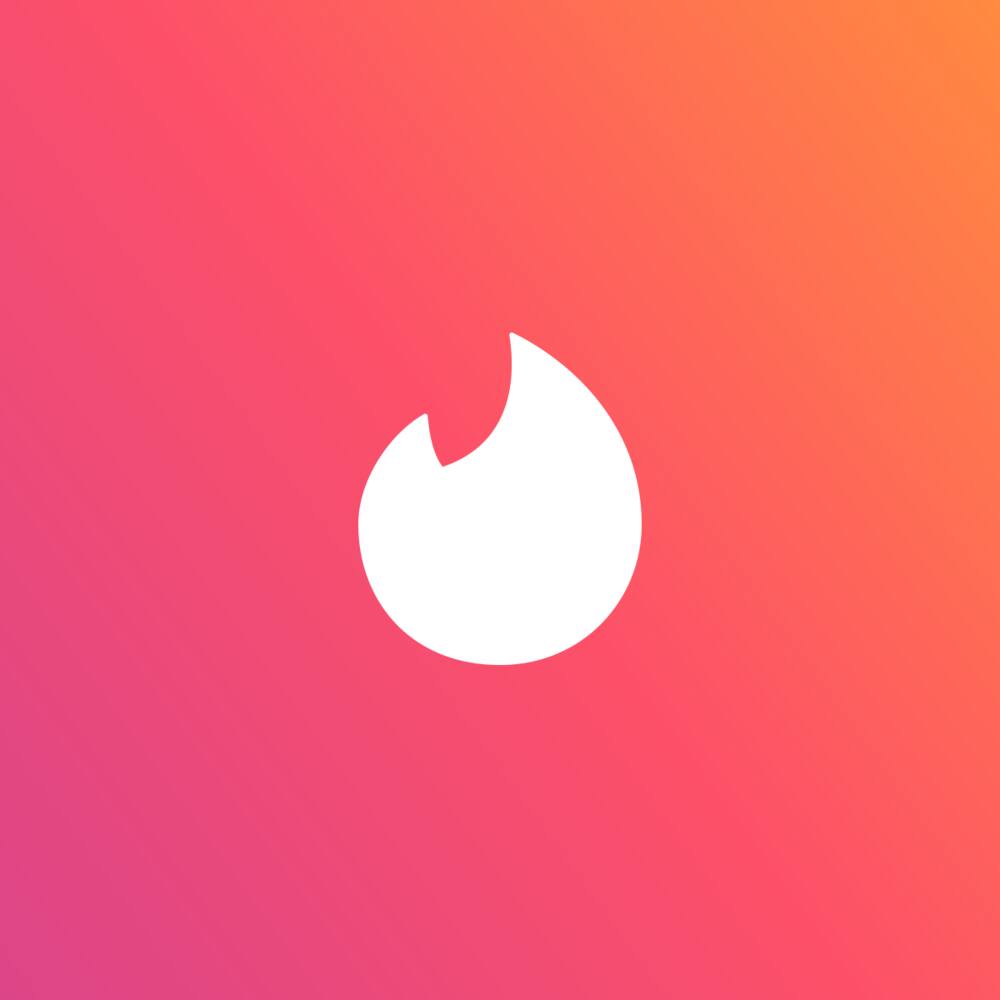 How do I get more matches on Tinder? Creative Tinder bios are important if you want to succeed in dating through the app as they bring more attention to your profile. Sometimes having a bio that complements your profile picture also increases your chances of getting a perfect match. A study recently showed that a bio can increase matches on Tinder to up to 4 times more. So, what should I write in my Tinder profile?
READ ALSO: 120 best Drake quotes about love, friends, life, loyalty and haters
How to create the best bios that will get you a match with every right swipe
Your bio should be full of positivity; no negative stuff here. Remember the bio is supposed to give the people you are trying meet a glimpse of you. Avoid nasty jokes and most importantly do not leave your bio blank. Here are some helpful tips
First of all, make a list of interesting things about you. These can be funny facts or an interesting thing you want to do.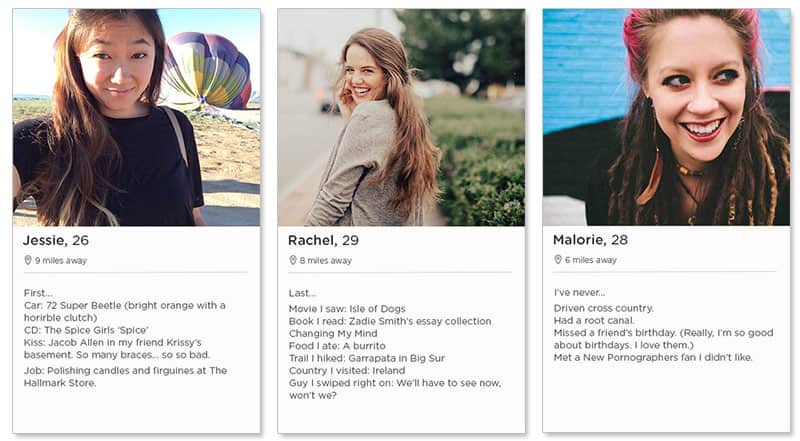 Though not a must, you can have a single line comment. The downside of this is that it limits the information you can give. Funny one line as a Tinder bio requires some degree of creativity for it to be captivating. Here is one of the best Tinder bio lines for guys.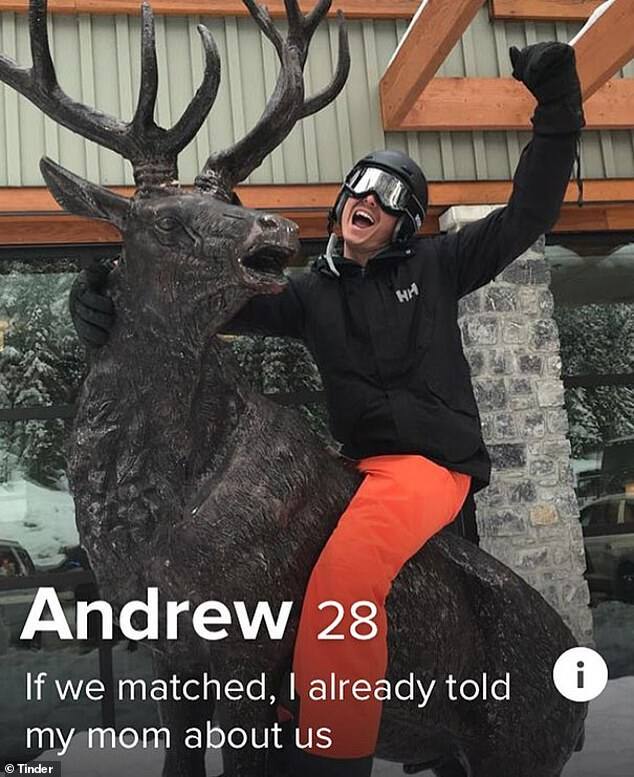 Another creative approach is using your experience. You can use your career to come up with a creative line or something you are good at.
You can opt to use choices, for example "Drake or Kendrick", "Cats or Dogs". This a good way of giving out information and also showing your interests.
Another creative way is making a pro and cons list. For example you can come up with 3 pros and 3 cons. Make pros truthful and the cons funny.
If you have a great sense of humour just go for it, write something funny. This works well for people who are naturally funny.
Magazine "quotes" is another way of coming up with an impressive bio. Basically, you simply write a quote and then on the end write from New York Times or whichever third party you consider hilarious. It is like giving yourself a fake review.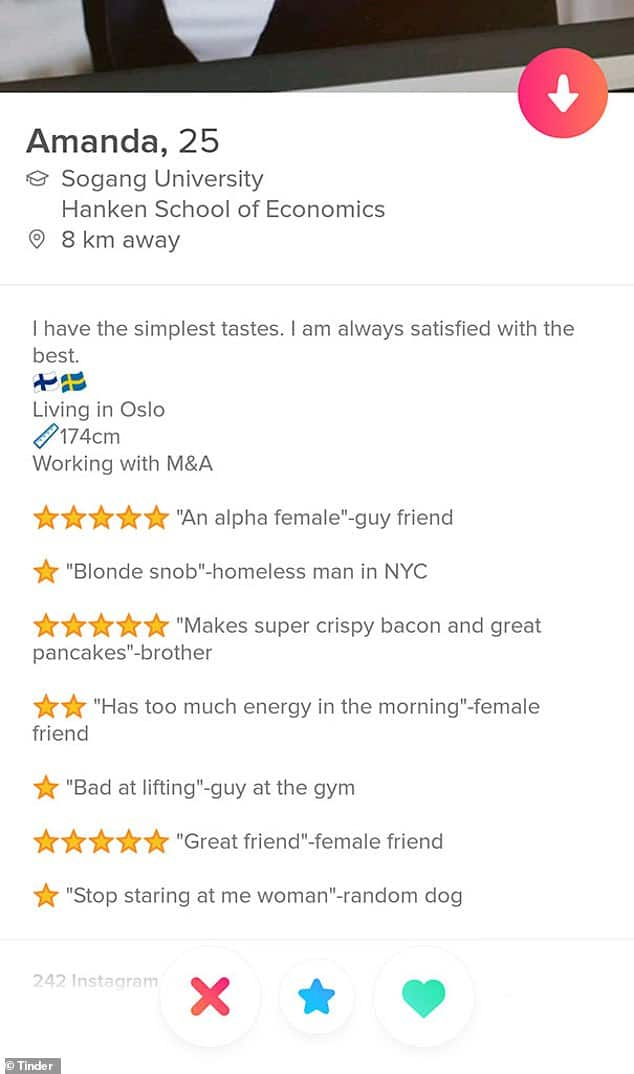 You can use emojis; they were not created for nothing. Studies show that using emojis on your Tinder bio increases matches. Different emojis have different meanings. For reference:
Lastly, you can still go old school and write your interests and likes for example "I like taking long walks at the beach". People are different anyway, so you never know who will fall for this.
Funny Tinder bios
How do girls make good Tinder profiles? Below are several funny Tinder bio examples. You can borrow a thing or two from them
1. Her name is Alexa not Amazon's Alexa though, so she is not going to play Despacito: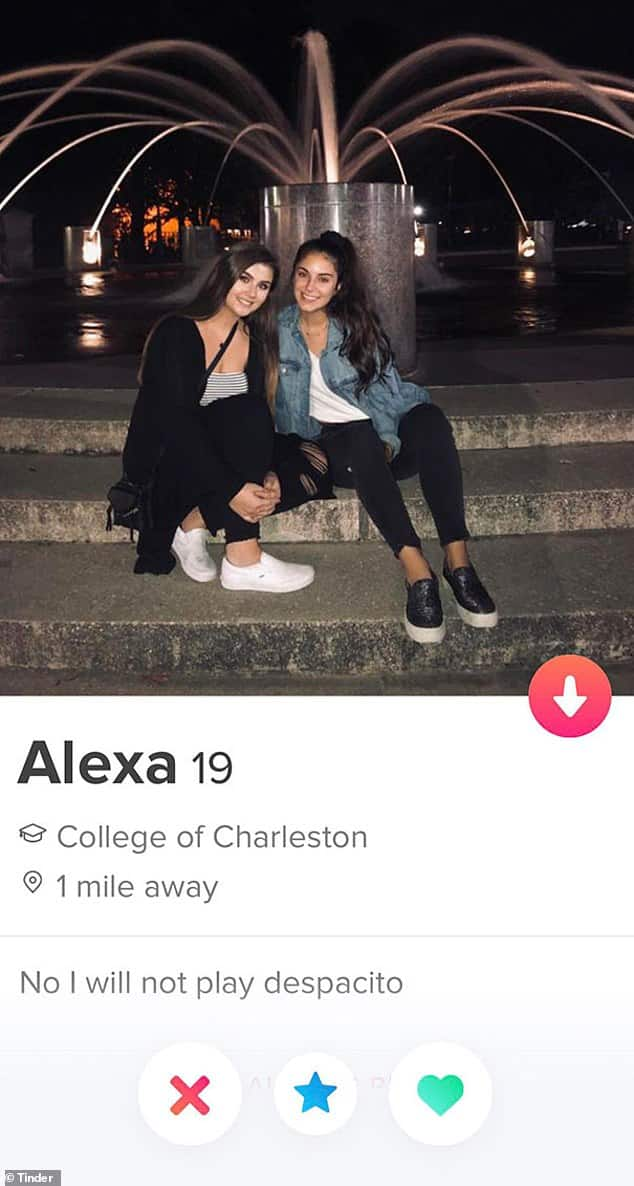 2. Pocking fun at Mike Tyson's pronunciation: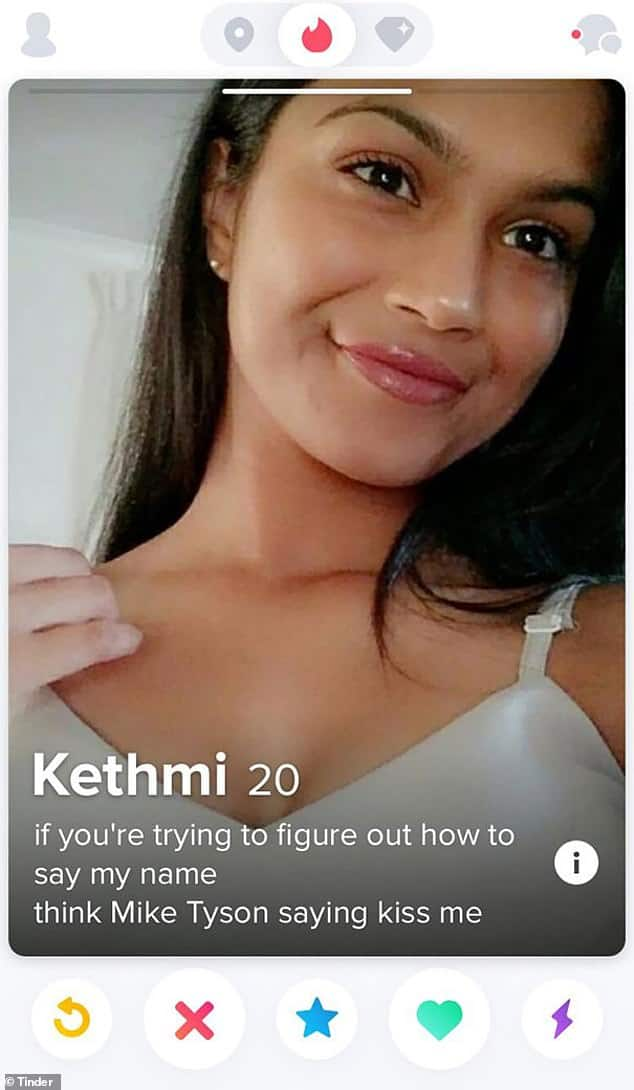 3. Cold blooded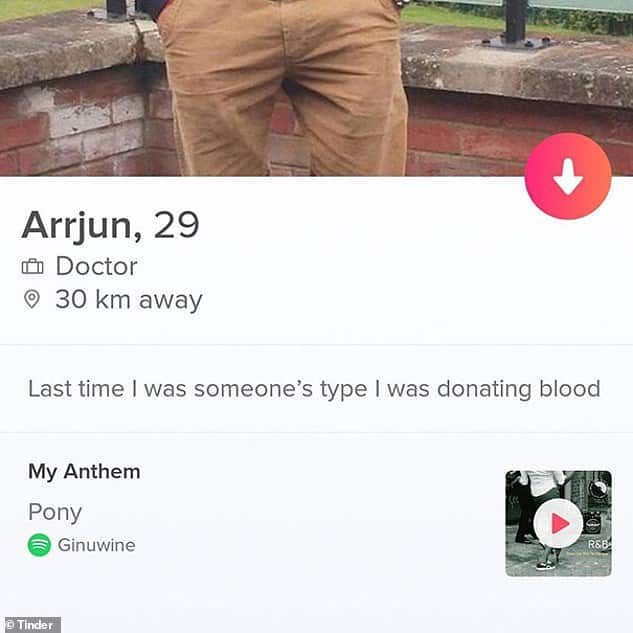 4. No sending nudes: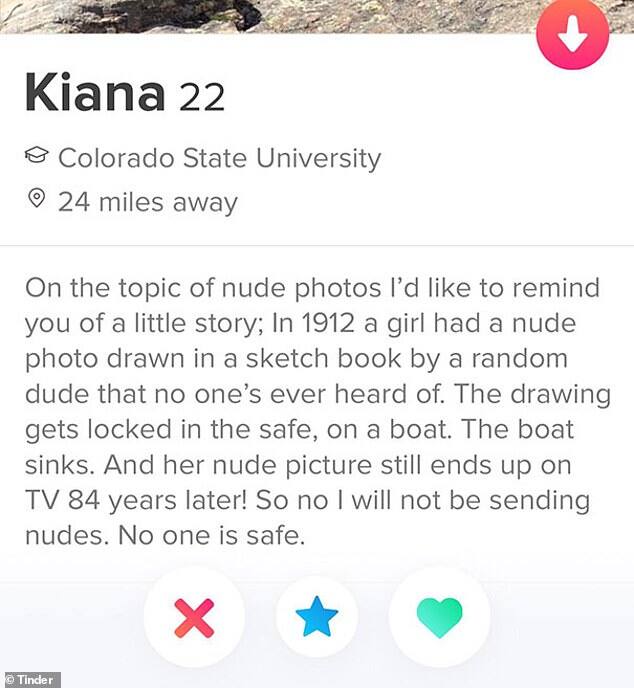 5. This is weird:
For more funny Tinder bios here is a video:
READ ALSO: 10 best South African dating apps 2019
What is on your Tinder profile determines the number of matches you get, thus when creating your profile, take a nice picture and write some creative stuff on bio. People are different, evident from the best Tinder bios above, and it is clear that one man's meat is another man's poison. You should, therefore, come up with a bio that best describes you, and you will definitely match with someone who is exactly your type. All the best!
READ ALSO:
5 best online dating sites in South Africa
Dating sites for over 40's in South Africa 2019
50 best long distance relationship quotes
7 love spells that work fast
How reliable is Amazon shipping to South Africa 2019
Source: Briefly News