A truck carrying 3,400kg tons of hagfish accidentally crashed on the highway in Oregon.
The accident took place on Highway 101 in Depoe Bay on Thursday.
According to Oregon State Police, a flagger was stopping incoming traffic for a construction work ahead of the freeway when a truck driver failed to stop causing the trailer to tip over on the highway.
One of the containers flew across the road that pushed four vehicles into each other. While the rest of the remaining containers detached from the trailer bed and spilled the eels over nearby cars.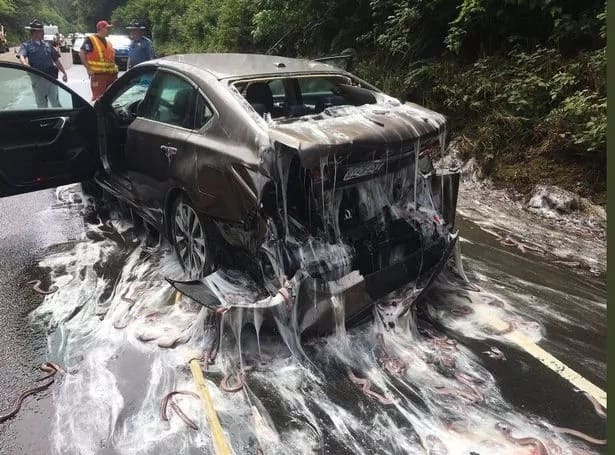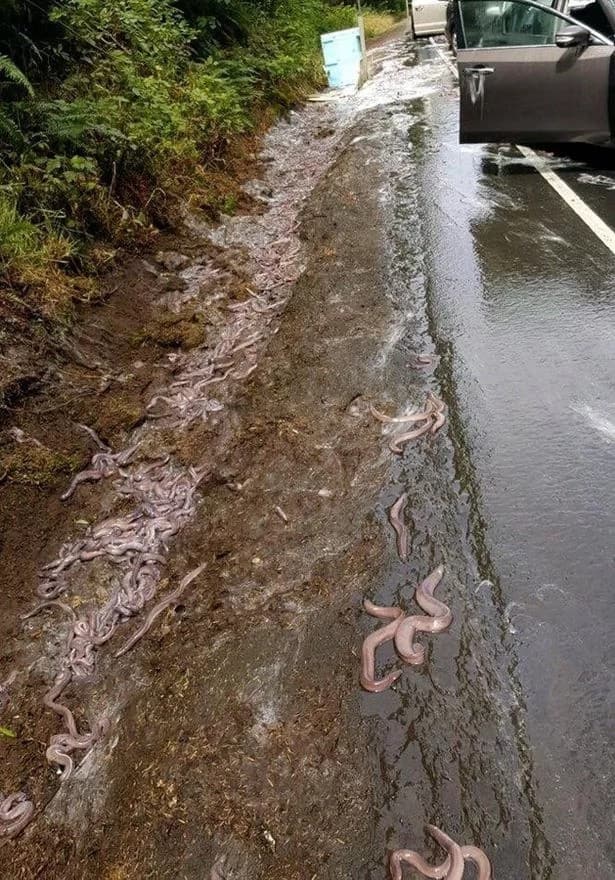 The white slimy fluids that are seen splattered on the asphalt comes from the hagfish. According to Wikipedia, they release up to 20 liters of sticky slime from their flanks when they feel threaten or stressed.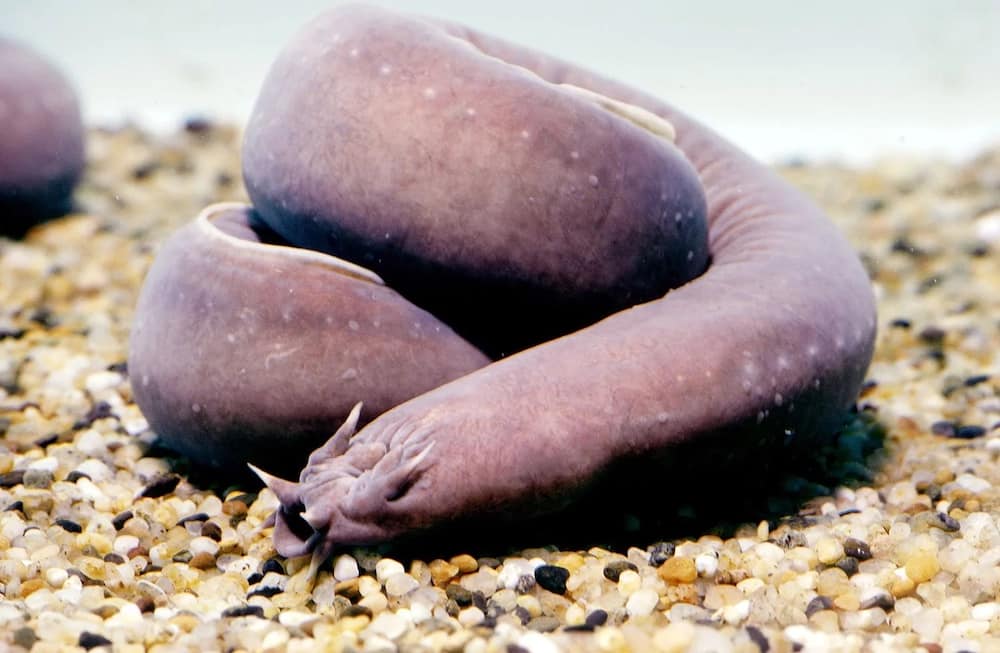 The truck was bound to deliver the eels to Korea for commercial expenditure.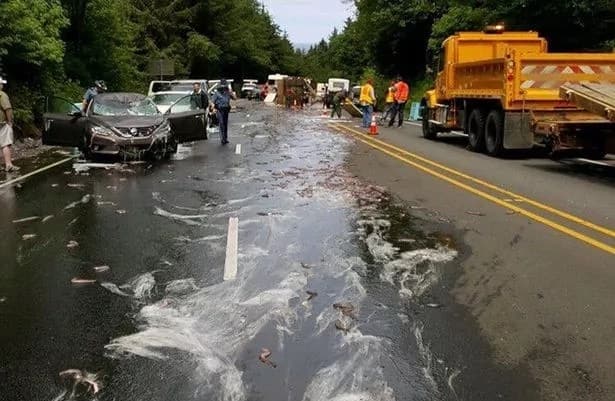 Depoe Bay Fire Dist. along with the Oregon State Police responded to the scene to help clean the road and manage the traffic on the affected part of the highway.
There are no reported injuries or casualties in the said accident.
Briefly wants to imply to its readers the value of safe driving. Especially when your vehicle is considerably large - do take extra precautions especially on highways where a lot of lives are at stake.
To stay up to date with the latest news, download our news app on Google Play or iTunes today.