Happy Fathers Day images with wishes and loving messages is the best way to make your father feel like a king as you celebrate their role in your life. You can easily access thousands of creative Fathers Day images and quotes that perfectly feet the type of message that you would love your father figure to receive in the upcoming celebration.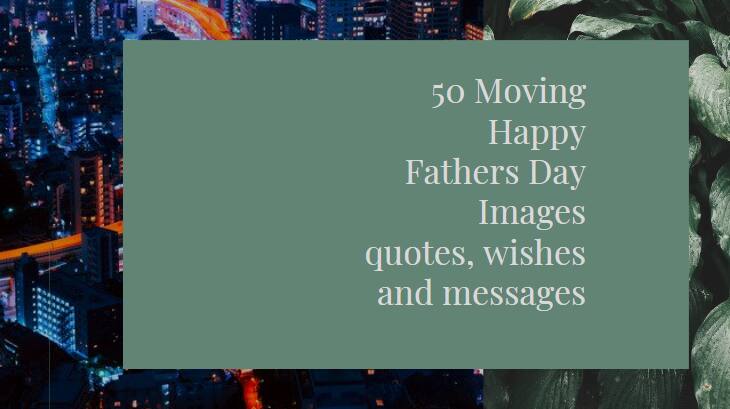 In 2019, the world will come together in celebrating all the fathers on Sunday, 16th June. Most individuals tend to stress and spend lots of money trying to make their father's feel appreciated. The good news is that you no longer have to go through such unnecessary stress in order to make your father feel loved. By simply going through the below creative "Happy Fathers Day images " accompanied with sweet wishes, you are seconds away from making your dad feel like the best father in the whole world.
Happy Fathers Day images
The wise English men were not wrong when they said, "A picture is worth a thousand words." Fatherhood is one of the most significant human bonds that words cannot effectively express. Select the most appropriate Happy Fathers Day images that rhyme perfectly with your fathers attributes and be the reason they smile this daddy's day. You can print them on cards and use them to write a special letter to your pops, print them on a t-shirt, and have them branded on a present for your dad among millions of other creative ways.
I love my DAD! Happy Father's Day
To the KING of our castle! Happy Father's Day
Any man can be a father but it takes someone special to be a dad
The greatest gift I ever had came from God, I call him dad
Daddy you are my king
Happy Fathers Day quotes
If you are a girl, lady, woman or wife, go ahead and celebrate your father with the best fathers day quotes specially tailored for your father figure
Someday I will find my prince, but my daddy will always be my king
Husband , Protector, Daddy, Hero
You are the best daddy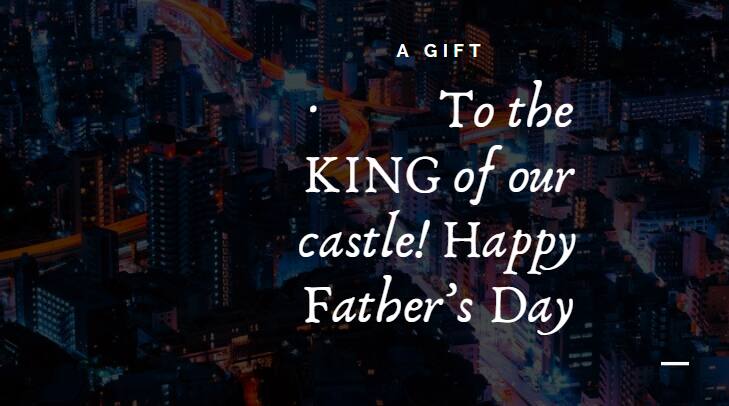 A dad is his son's first hero and his daughters first love
My dad is the best in the whole world
While I have had other teachers and coaches out there, no one can ever take your place. Happy Father's Day to a daddy who has taught me the most important life values and lessons
My father didn't tell me how to live, he lived and let me watch him do it
A hand of a father is the strongest and safest hand in the world
Dads hold our hands for a little moment and hold our hearts forever
Children
Children closely relate to movies, cartoons, and animations that depict super heroes like batman, superman as the greatest individuals in the world. Go ahead and ask your kids on which hero they love and locate the best costume colors or themed pictures that celebrate their father as a hero
To the best papa
Some Super Heroes do not have capes…they are called dads!
Super daddy
Some people do not believe in heroes, but they haven't met my dad
Daddy, you are as smart as Ironman, as strong as Hulk, as fast as Flash, and as brave as Batman, you are my favorite super hero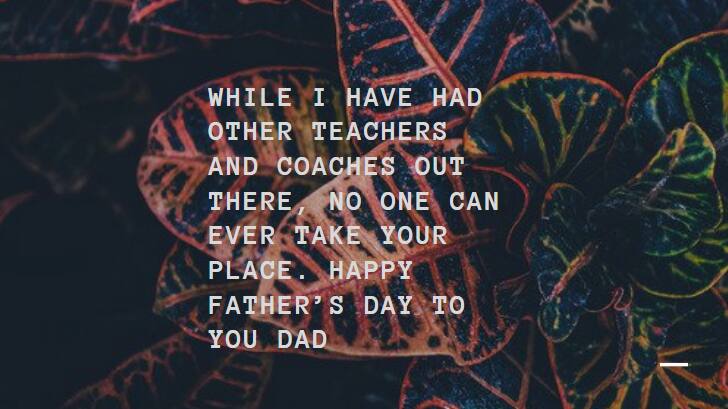 Every super hero has a nickname, my father is called, "DAD."
Who needs a super hero when you have daddy
My superhero is my dad, his power is "love"
Funny Happy Fathers Day images HD ideas
It's never that serious, be the reason behind your dad's laughter with witty happy fathers day high quality images that contain great sense of humor wordings.
If dad can't fix it, then it's really broken
One father is more than a hundred Scholl-master degrees
Happy father's day from your least disappointing child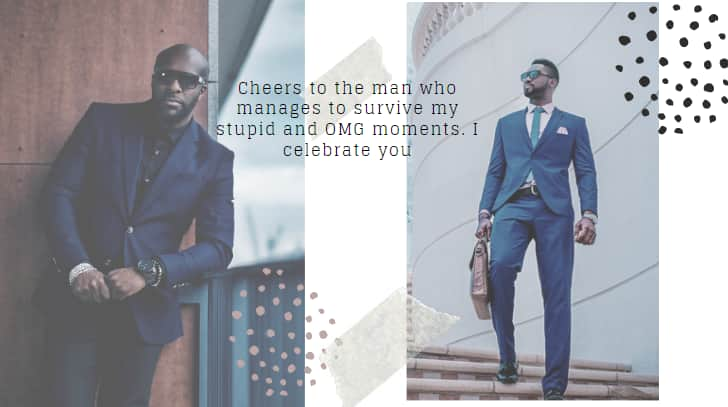 Cheers to the man who manages to survive my stupid and OMG moments. I celebrate you
I smile because you're my father, I laugh because there is nothing you can do about it. I love you daddy
Happy fathers day wishes
Positivity is making wishes, while a blessing, is watching your wishes come true. Why not take it upon yourself to share your wishes to your father on how special they have become to you and let the universe make them come true
Dear daddy, may happiness follow you all the days of your life, I will always remain grateful, love you, and cherish all our shared moments for the rest of my life
Father, today is your day. Actually, every day ever since I was born has been a blessing thanks to you. Without you I would not have seen the light of the day. I wish you prolonged health, days filled with laughter, and blessings from above
Dear daddy, you always ask me what I would love to be in future, the truth is that I just want to be a father like you to my kids and a husband like you to my wife. I wish you blessings and may you continue being the hero you are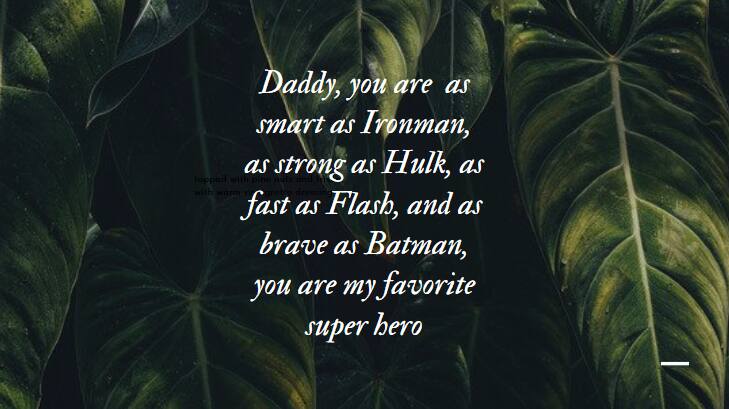 If I was given a task of picking one picture of the greatest leaders, heroes, role models in the world, I would pick yours without even a blink of an eye. I wish you nothing but favor, joy, and strength in your forthcoming days on earth
Even though I do not tell you often how much special you have been to me, I always pray to God that He continues guiding you in all your plans, all your steps, and all your decisions.
READ ALSO: 40 happy fathers day messages 2019
Father Figures
Growing up is you realizing that even though you might not have grown close to your dad, various special individuals in your life took up the responsibility of a daddy and made your life worth living! This could be your single mother, that wonderful teacher, friend, relative, or person that makes you feel the father's impact in your life
Daddy-mom, you are awesome
The only thing better than having you as my dad is my children having you as their papa
You are a true friend, counsellor, father figure, and a true gentleman. I celebrate you
I look up to you as my daddy
It is not by flesh or blood, but you are the best daddy I would ever ask for
Dads no longer with us
Death of a father is one of the most painful experiences that anyone could ever experience. In memory of your deceased father, you can still celebrate them as they will always be in your heart, mind, and spirit for ever and ever more.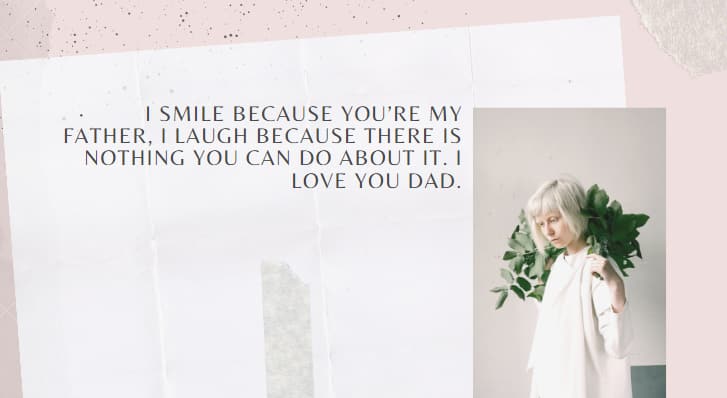 Happy father's day in heaven dad. I love and miss you
I have an angle watching over me and I call him dad
Daddy, wherever you are, you are gone, but you will never be forgotten
I still get a lot of hugs, but none of them are still warmer than yours. Love and miss you dad
Life is not forever, but love is...Happy Daddy's Day as you fly with the angles
Happy Fathers Day messages
Thanks to the technological error that we belong to, you can still make your daddy feel appreciated despite the distance between you. Just send him a creatively composed happy father's day messages that I guarantee you will have him call you or message you back to thank you.
You are not just my dad, you are one of my best friends. And I want you to know that. I love you dad
Happy daddy's day to the most amazing dad I ever know in my life. You are and will remain the best. Actually, I can call you my life. Thanks for all your love dad. Wishing you an amazing day
Cheers to the man who set my standards so high that I can never settle for anything lesser but the best. I celebrate you today and forever
You showed me the first love ever since I came from my mother's womb, seen me growing, and held my hand until I could stand .You showed me the way to walk and the reason why am a successful man. You are truly my sweet daddy.
No gift or gesture can show the amount of love and respect I have for you. You were, you are, and will be the best dad ever for me in life.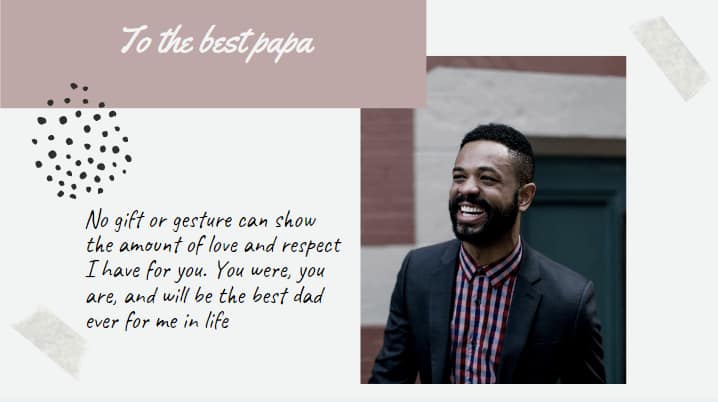 You are my inspiration, support, strength, and faith. Thanks for the love and kindness. Happy pops day
Happy Father's Day dad. I am overloaded with your care and love and I cannot return it. May you live long with a lot of happiness
For every step I take in my life, you have been the motivation. Happy daddy's day
Happy Fathers Day Images accompanied with loving quotes and messages are truly one of the best ways you can opt to celebrate your old man. You get a vast of topics and themes that you can either singularly select or combine with the pictures to make that masterpiece present, card, or message for your daddy.
READ ALSO: 30 best Happy Mother's Day images, quotes and messages