You have not optimised your stay in South Africa until you visit Mossel Bay, Western Cape. Most people determine their perfect vacation or tour location based on the available facilities, and the fun activities to do. After all, fun activities with friends and family create a deeper bond and increase happiness. There are a ton of fun things to do in Mossel Bay. The choice is yours!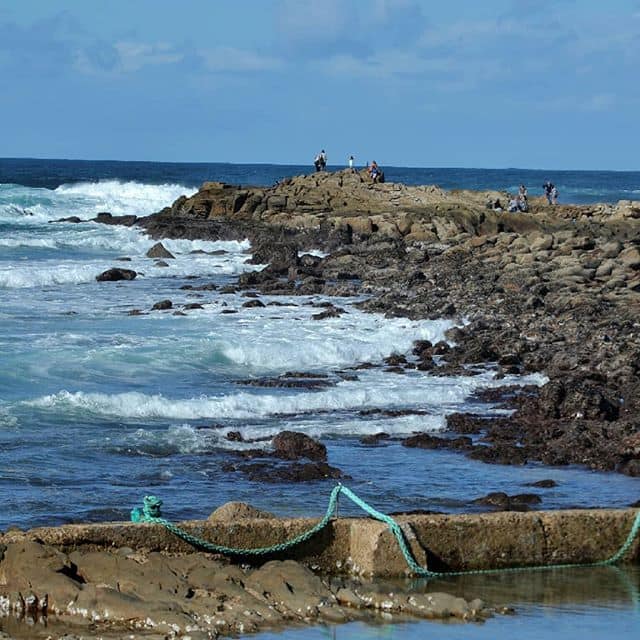 Mossel Bay is a gorgeous coastal town with vast white beaches. It located 400km from Cape Town and is relatively close to George, Western Cape. The road distance from Mossel Bay to George is about 51.94 km. The flora and fauna in the area include breathtaking fresh mussels and Cape Fynbos plants. The town has different entertainment and accommodation services. There are also many exciting things to do in Mossel Bay for children, adults and even couples.
READ ALSO: Top 15 exciting things to do in Mossel Bay 2019
According to Journalist on the Run, some of the top things to do in Mosselbay are;
1. Visiting the Mossel Bay beaches
A trip or vacation in this town is incomplete without visiting the beach. Santos beach is one of the top Mossel Bay attraction sites. The white sand and the view of the water are breathtaking. You can pin up your colourful umbrellas, put on your summer wear, and enjoy relaxing in the sun or under the shade. Children can build sandcastles, swim, and play around as the adults enjoy their games, some quiet relaxation, swimming, or team building activities.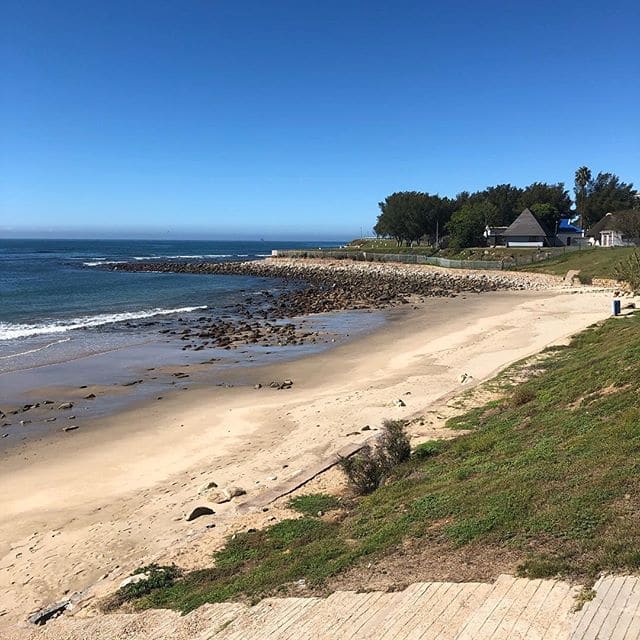 The area has trained lifeguards who are always on high alert to ensure that water-related accidents and injuries do not occur. Make sure that you include a visit to Santos Mosselbay Beach in your list of things to do in Hartenbos.
2. Riding in the Diaz Express Train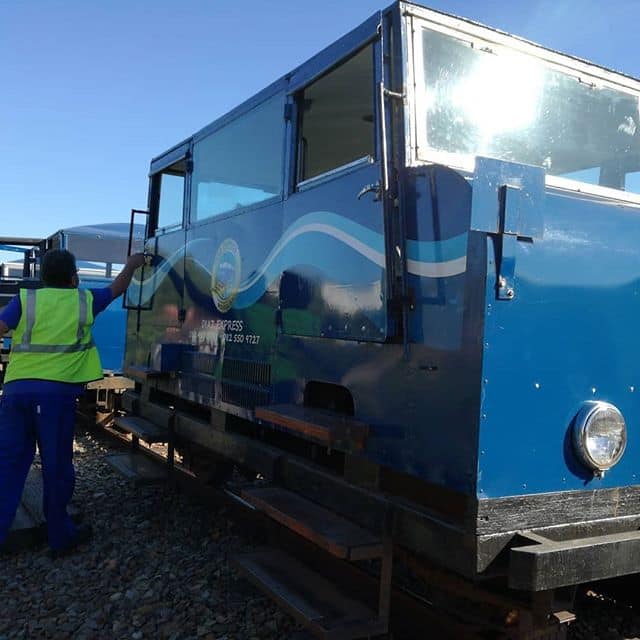 Are you thinking about what to do in Mossel Bay? Why not have a tour of the town as you make stop-overs in the major Mossel Bay tourism sites? The Diaz express train offers an affordable yet fascinating way of touring the city. Your family and friends can view all the exciting places in the town. During the tour, you get a perfect view of the River Estuaries, the indigenous plants, and the Indian Ocean. If you are lucky, you may even get a chance to watch whales! This is an exciting adventure for everyone.
3. Diving in the Shark Cage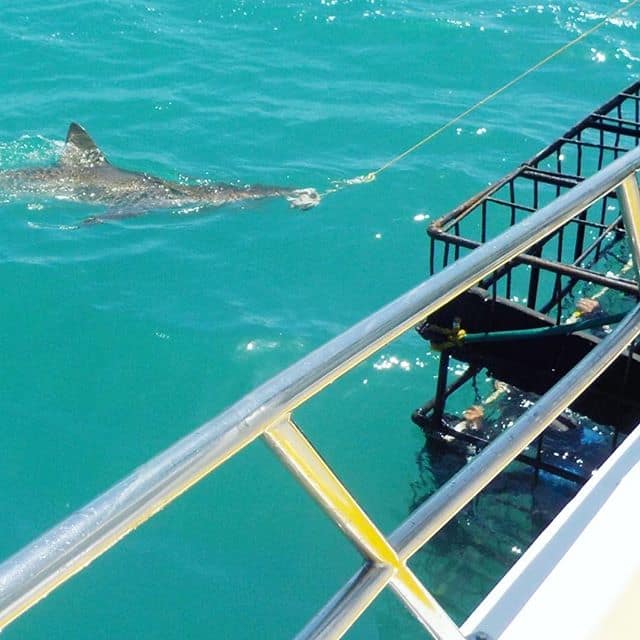 All adrenaline junkies can enjoy shark cage diving in Mosselbaai. Your courageous friends or family members will enjoy the thrill of getting close to the sharks in the ocean. Different diving experts usually supervise and offer guidance during this fun activity. You must do some research to establish a company that will meet your needs and fit within your budget. Some restaurants are located close to the diving area, so you can always grab a meal. Kaai 4 is one of the best eateries in the area. The chefs prepare your meal over the open fire as you enjoy your relaxation time at the beach.
4. Taking boat rides to Seal Island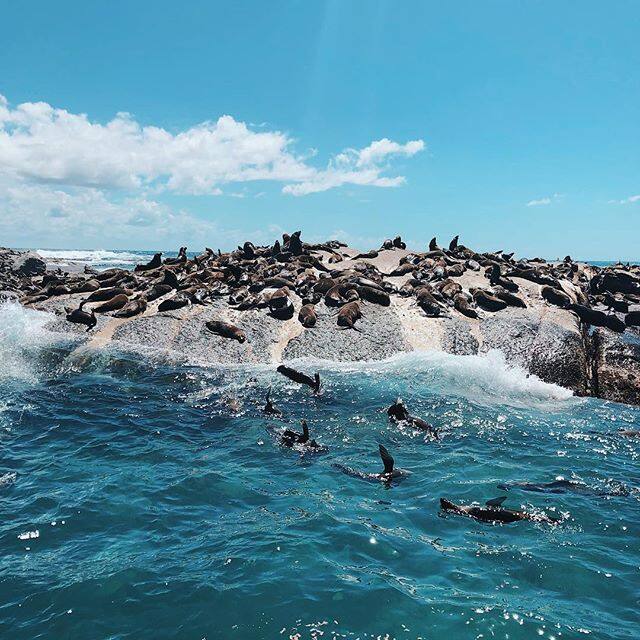 A boat ride to enjoy viewing over 3,000 seals is one of the best things to do in Mossel Bay/Hartenbos. There are a variety of enterprises that offer the boat rides, so you have to choose your most preferred. During the trips, you not only see the seals, but you get pretty close to them. Usually, these creatures are viewed between 10 a.m. and 5 p.m. You can also enjoy a romantic sunset during the ride.
You should exercise caution by checking the tide table Mossel Bay beforehand to ensure that there are no high tides during your trip. Make sure you get a perfect picture with the seals!
5. Wine tasting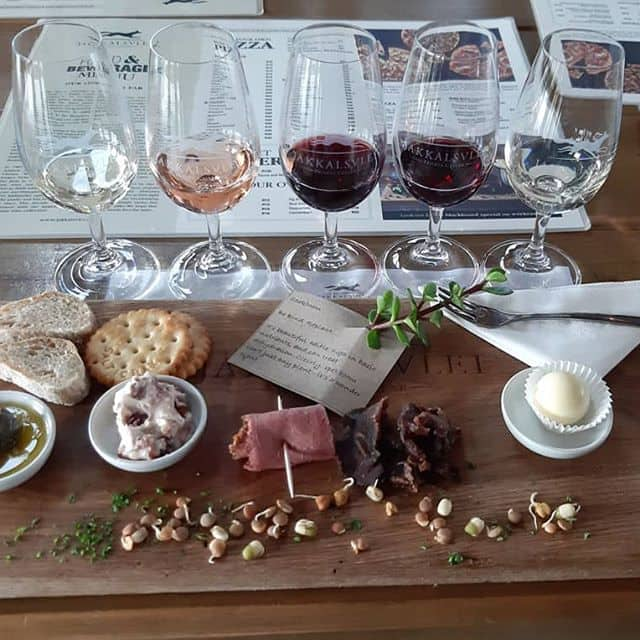 This is a fun activity for adults. The area has several wine farms that you can visit. You can enjoy your wine alongside Portuguese cuisine at the Reed Valley Wines. Alternatively, you can have cheese, gourmet burgers or pizzas as you enjoy eight varieties of wine at the Jakkalsvlei Vineyards. Jakkalsvlei has lush lawns on which you can have a picnic. Get your picnic basket and enjoy your wine tasting experience in the well-manicured grass. Vineyards offer an excellent bonding opportunity for adults and are an exceptional location for romantic couples as well.
6. Visiting the Bartolomeu Diaz Museum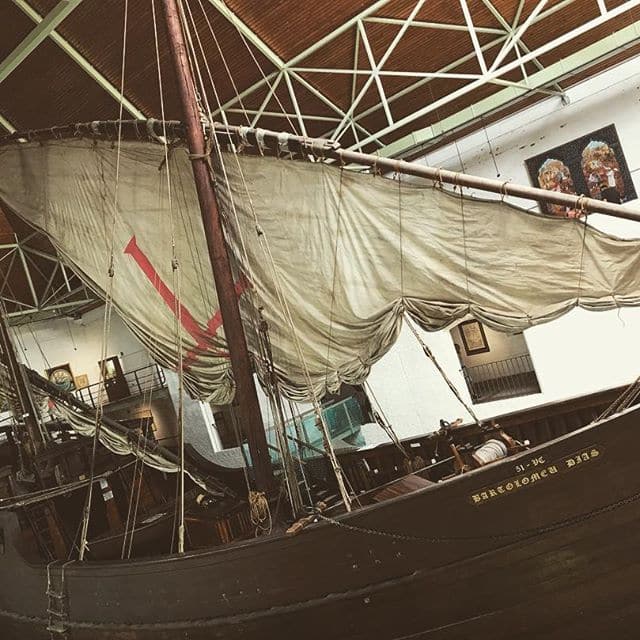 The first European explorer in South Africa was Diaz after whom the Diaz Museum was named. This is a beautiful place where your group of friends or family can learn South African history. There are numerous valuable items in this museum that are used to teach critical lessons. Children will particularly benefit from learning history. You will view a life-size caravel that is a replica of the one that Diaz used to get to the country from Portugal.
7. Hiking at St. Blaize trail and Cape St. Blaize lighthouse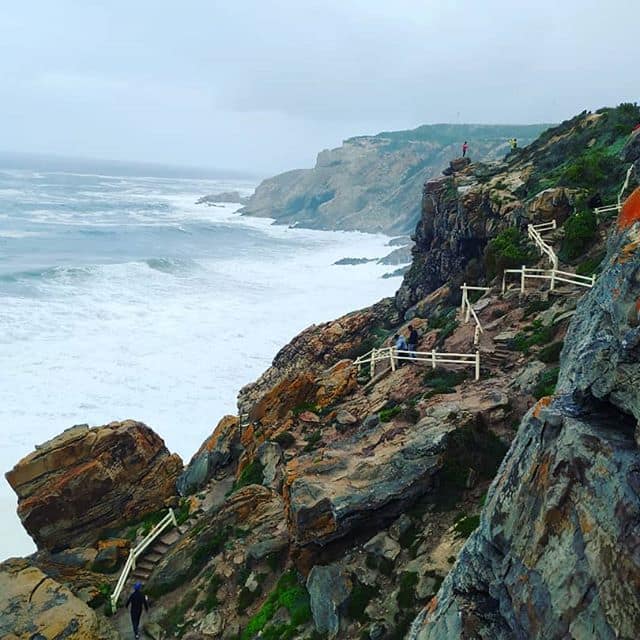 Hiking is always a great activity for lovers of the outdoors. The St. Blaize hiking trail is a 13.5 km stretch that starts at a cave that is located below the lighthouse and comes to an end at Dana Bay. From the lighthouse, you get a fabulous view of the Indian Ocean and the surrounding Fynbos plants.
8. Visiting Diaz Water Park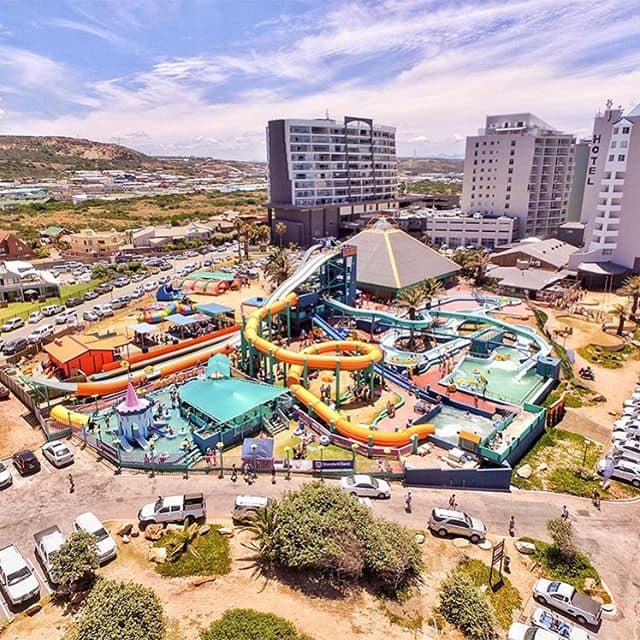 Children and adults get to enjoy a wide array of water activities at Diaz Water Park. It is a perfect place to visit over the summer when the weather is more favourable for the outdoors. If you visit the park over the colder months, worry not. There are heated pools to make sure that you have fun. There are also supertube rides that shield you from the cold. The park that is ranked high in the list of best Mossel Bay attractions has several picnic sites and braai locations where you can prepare your snacks and lunches.
9. Golfing at Pinnacle Point golf course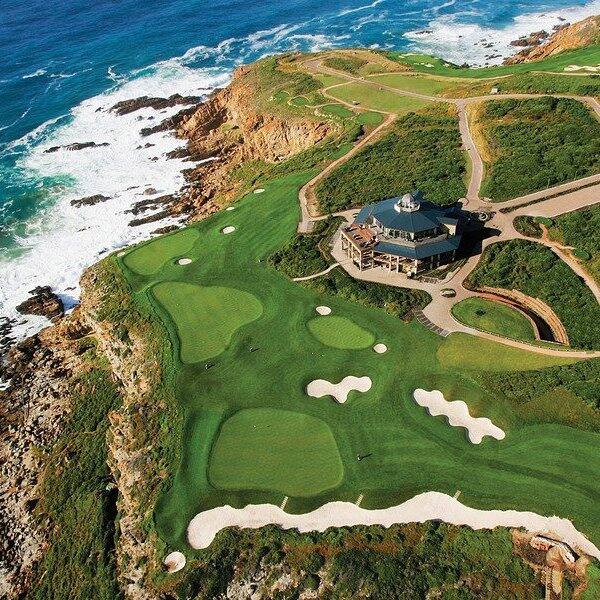 The Pinnacle Point golf course is the best golf course in South Africa. It is a cliff-top course that each golfing enthusiast should visit. The place gives a feeling of luxury. The scenery is green, and there are a variety of drinks and meals to choose from. It is a place where a group of friends or family can enjoy playing golf and later bond over a delicious meal that is prepared by world-class chefs. The location also accommodates children.
Mossel Bay is one of the top destinations for a vacation or tour in South Africa. There are numerous outdoor activities to be enjoyed by both adults and children. The town also has several indoor play centres for the more reserved tourists or those who need to enjoy the town without excessive travels. The above list gives you ideas on some of the things to do in MosselBay on a budget. As you plan your next trip to this town, make sure that you partake in some or all of these fun activities.
READ ALSO: