Top 20 things to do in Langebaan
What are some of the things to do in Langebaan as a family or an individual? This is one question that any tourist should ask especially if they plan to visit Langebaan for a long time. You do not want your hours to waste away just because you did not plan in advance. To avoid any mishaps, make sure you are prepared in advance. This way, you can enjoy the trip in peace and make the most out of it too.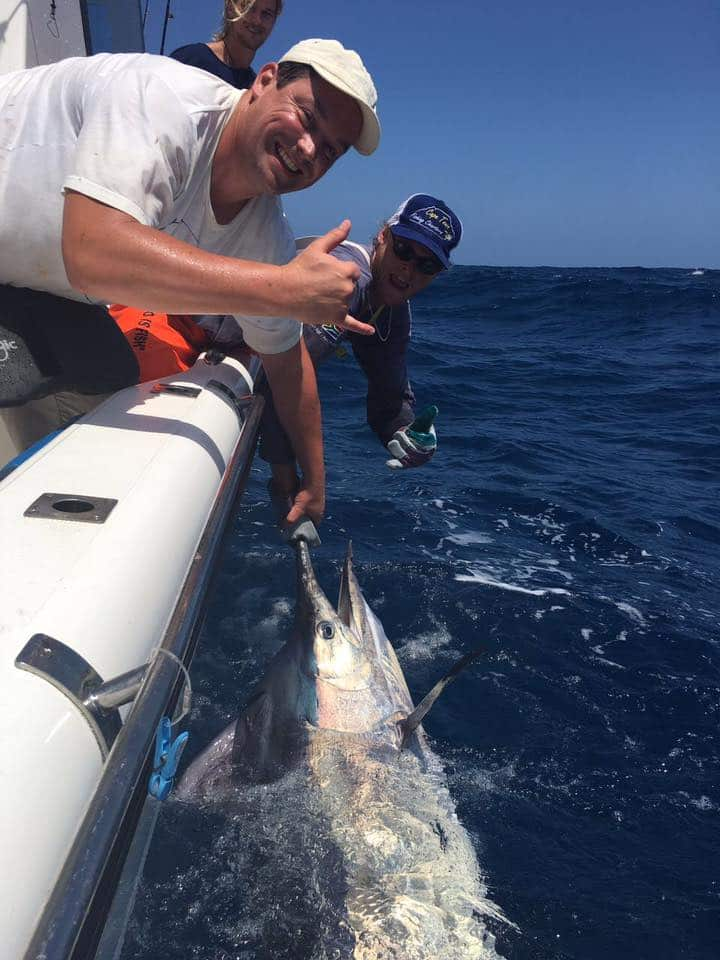 So, have you asked what to do in Langebaan? Do you plan to visit any time soon? As you plan to visit from Cape Town to Langebaan, have in mind the few places that area must visit. After all, you want your visit to be worth it.
What to do in Langebaan?
So, what are the common Langebaan things to do on a good day? This is a great starting point as it will help you narrow down our options. While there are a thousand and one things to do, it is not possible to get everything done in a short span of time. In fact, even natives have not been able to visit all the great places. The following are the top 20 places you should consider making a priority to you.
1. Get yourself Kite surfing lessons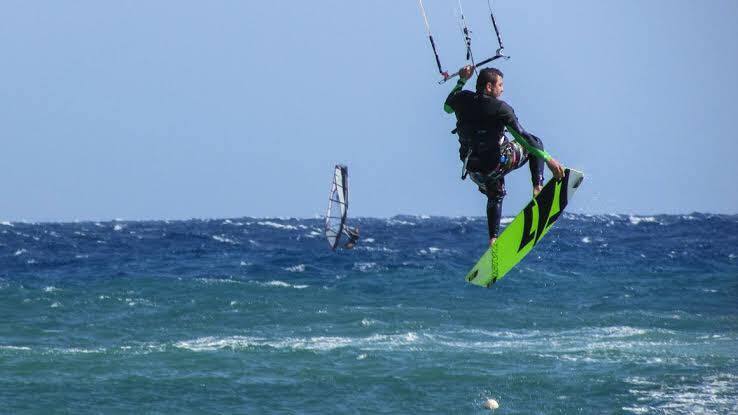 Langebaan South Africa is a town that has some of the most interesting sites to see. One of the most attractive activities is kite surfing. The low waters and consistent winds in the area attract kite surfers from all over the world. The fact that there is no lagoon protects against waves that would otherwise make it impossible to kitesurf. If you are interested in Kite surfing then you should put this in your priority list.
2. Start your safari at Thali Thali Game Lodge
Ranking top on Langebaan tourism activity list is the safari you should arrange. It is just not enough to know that the big five exist in South Africa. The addition to this, there are other small private game reserves that give first-time safari-goers the chance to see different types of games including ostriches, zebras, elands, sables, and giraffes. You can arrange for the trip and bring your family and friend along on the open safari vehicle.
3. Mountain bike in a nature reserve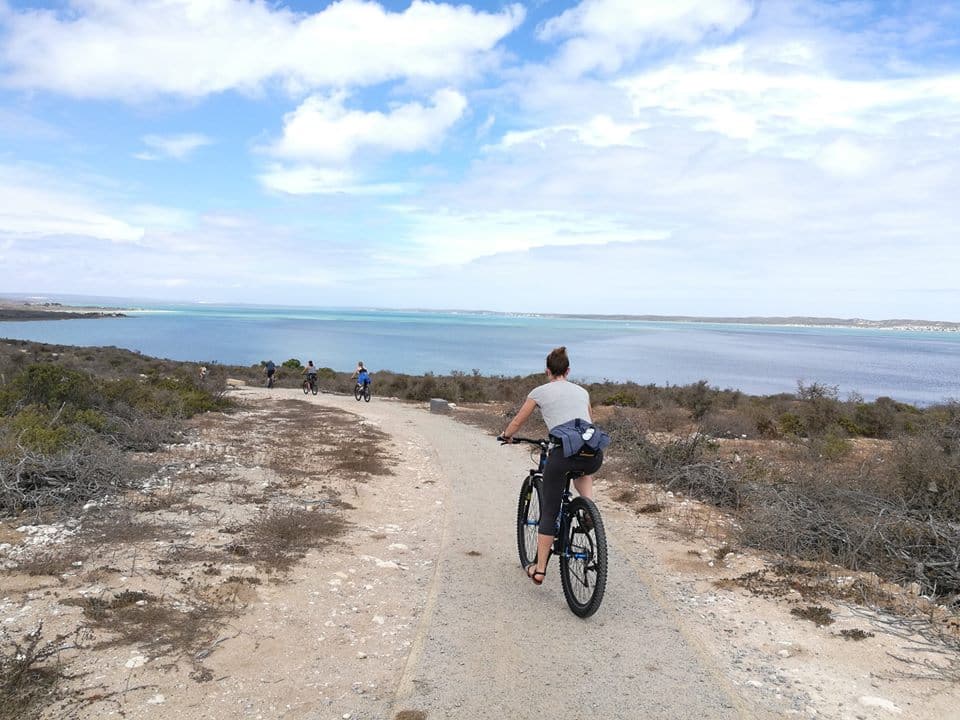 Part of the most common Langebaan things to do include mountain biking. If you are a biker then you will enjoy the Adrenalin filled activities that come with this. You can rent a bike that you will be able to handle. Team up with a few friends and strangers to make it even more fun. You can even turn it into a competition and race from Langebaan to Cape Town and back.
4. Go sailing
One of the things to do in Langebaan that makes it a hot cake destination is the possibility of sailing. The consistent winds are not only an attraction for kite surfers but also a great way to attract sailors. You should make sure you jump into a sailing ship before you leave the area. It is an experience of a lifetime.
5. Take in the fresh bloom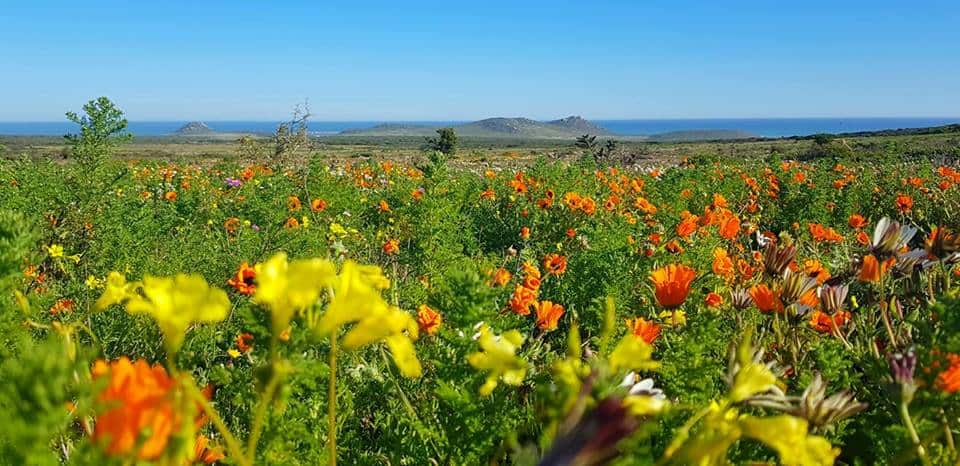 Feast your eyes and nose on the blooming flowers that come out in August and September. If you have been wondering how far is Langebaan from Cape Town and whether it will be worth to make the trip, you should understand that the blooming flowers will be reason enough to make the sacrifice.
6. Gold at the Langebaan country club
This one could be excellent for golfing fans. Even if you take the trip from Cape Town to Langebaan golf, you can be sure that you will have a great time with good buddies. Catch up with people of like minds and enjoy an easy time. You can visit the club on the days that you are not up for too much excitement in the outdoors. Surprisingly, even though this is not mountain climbing or kiting, you will feel exhilarated just by playing a few rounds in the day.
7. Visit the Flamingos Nightclub in Langebaan
You can dance away the night at your favourite club when around the region. With excellent music and affordable drinks, anyone that enjoys a fulfilling night-life should consider this club. Bring your friends for more fun.
8. Work on relaxing only
Sometimes after months of working hard and chasing dreams, it is advisable to take a back-seat and enjoy life. Visit Langebaan for the much-needed relaxation. Spend some time at the beach with a good book and some warm chilled drink. Take in the scenery and enjoy mingling with people, whatever works for you.
9. Bird watching

Are you a lover of birds? The two vantage points on the lagoon side will be perfect to catch the over 250 species of birds that the region boasts of. Check out the largest colony of kelp gulls in South Africa, and the swift tern, as well as the crowned cormorant and black oystercatchers. Bird lovers will be thrilled.
10. Fossil Park
History has a way of keeping in touch with you. The over 14-hectares fossil-rich land is just 10 km out of Langebaan. Get to see the remains of early life including extinct animals. The lessons you will get here will last you a lifetime.
READ ALSO: Fun things to do in Ballito 2019
11. Watch the whales
Just as is the case with different areas in South Africa, whale watching is an attractive activity. Catch the Southern Right Whales while they mate and calve. Take a trip down to the Saldanha to catch everything in action.
12. Visit Club Mykonos for a variety of water sports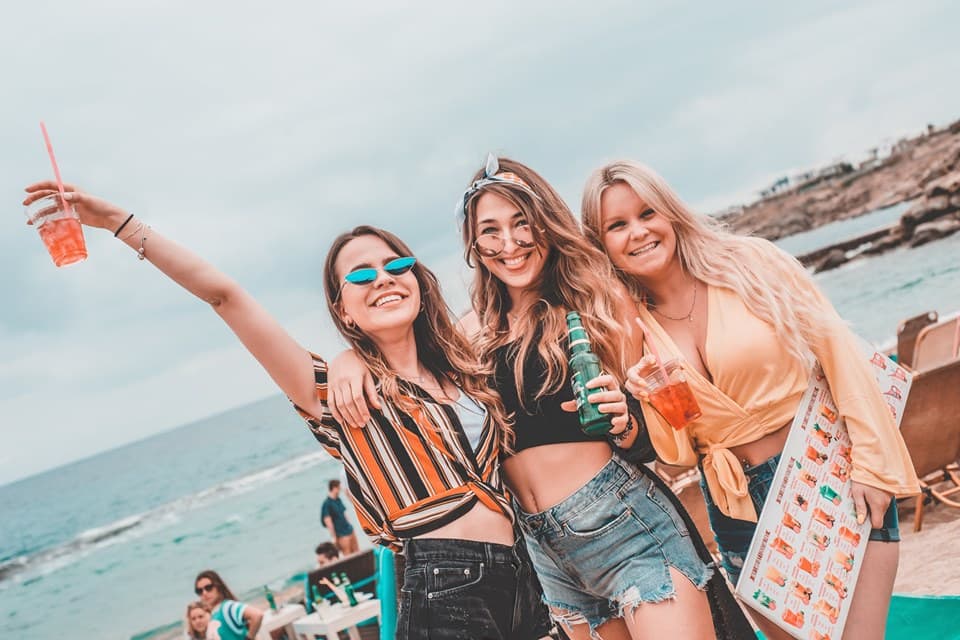 If you enjoy playing water sports, taking a sunset cruise on a catamaran, and even the excitement that comes with a flutter on the tables, this is the place to be.
13. Khwa ttu San Culture and Education Centre
At this centre you will learn so much more than you ever will anywhere else, as far as the culture of South Africans is concerned. Learn about the culture, knowledge, heritage, and modern-day life of the San of Southern Africa.
14. Get to the Ostrich Show Farm
This one is a few kilometers from Cape Town. You will get to learn a lot about ostriches as well as enjoy the 40 minutes long tour. You will also get to enjoy the museum and Ostrich leather factory.
15. Mamre Moravian Mission Station
The 16th century found mission station began as a military and cattle post. It was later restored by the quaint as a mission complex that is set under old shady oak trees. It was complete with a church, school, parsonage, water mill, barns, bakery, and stables.
16. Enjoy the West Coast Biosphere Trails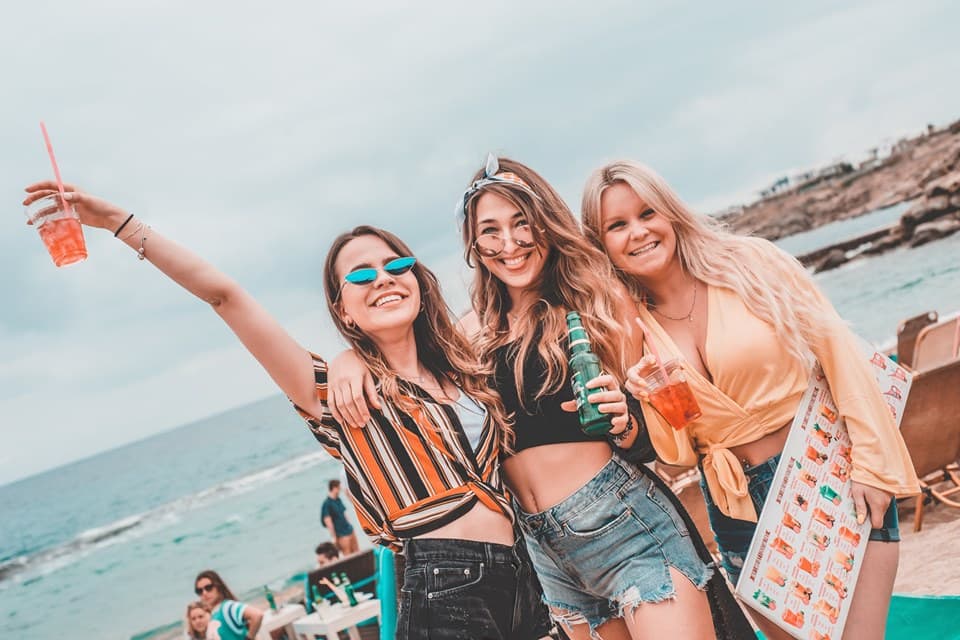 Let the sun, tides, and stars control you. These awe-inspiring wilderness are a great choice for hikes especially if you will be going through the deserted beaches, unique vegetation, and tranquil lagoon of the West Coast National Park. These guarantees an adventure like no other.
17. Kayak in Paternoster
Get yourself an experienced guide to help you meander along the coastline of the ocean in Paternoster. If you are in luck, you can spot animals like the dolphins, whales, and seals. You could even get up close to see the numerous bird life perched on the ocean rocks.
18. Taste a fine brew
Indulge in craft beers that come with interesting names such as Bone Crusher and Black Mist. You can even combine them and enjoy them over light meals that make their flavours pop.
19. Die Strandkombuis, Yzerfontein
Enjoy some of the freshest seafood you will ever taste. It is one of the famous sixteen-mile beaches. The rustic open-air restaurant will offer you the best meals you will take in a long time. All the meals are prepared over open fires. The interesting thing is that the food is served in courses for three hours.
20. Darling museum
Previously known as the Darling Women's Agricultural Association that was founded in 1978, it revolutionized into Butter museum and later the Darling museum. It shows off the luxurious lifestyle of an area that is already gone.
Now that you know some of the things to do in Langebaan, you already have an idea of where to start. It helps if you begin with your areas of interest and narrow down to areas that may not stir you as much. In case you do not have enough time then you will not feel bad about missing out on the most important parts.
READ ALSO:
15 fun and thoughtful romantic things to do in Johannesburg
40 Cool and interesting things to do in Port Elizabeth
15 adventurous things to do in Gauteng 2019
Source: Briefly News